Ashland School Board invites you to coffee! Join Chair Victor Chang on THURSDAY, OCTOBER 20 at 9:00 am for an open listening session at Rogue Valley Roasting Company, 917 E. Main. School board members will convene monthly at different locations in the community to hear from parents and community members about your concerns, thoughts, or ideas. Find the complete schedule here:
https://www.ashland.k12.or.us/o/school-board/page/coffee-with-the-board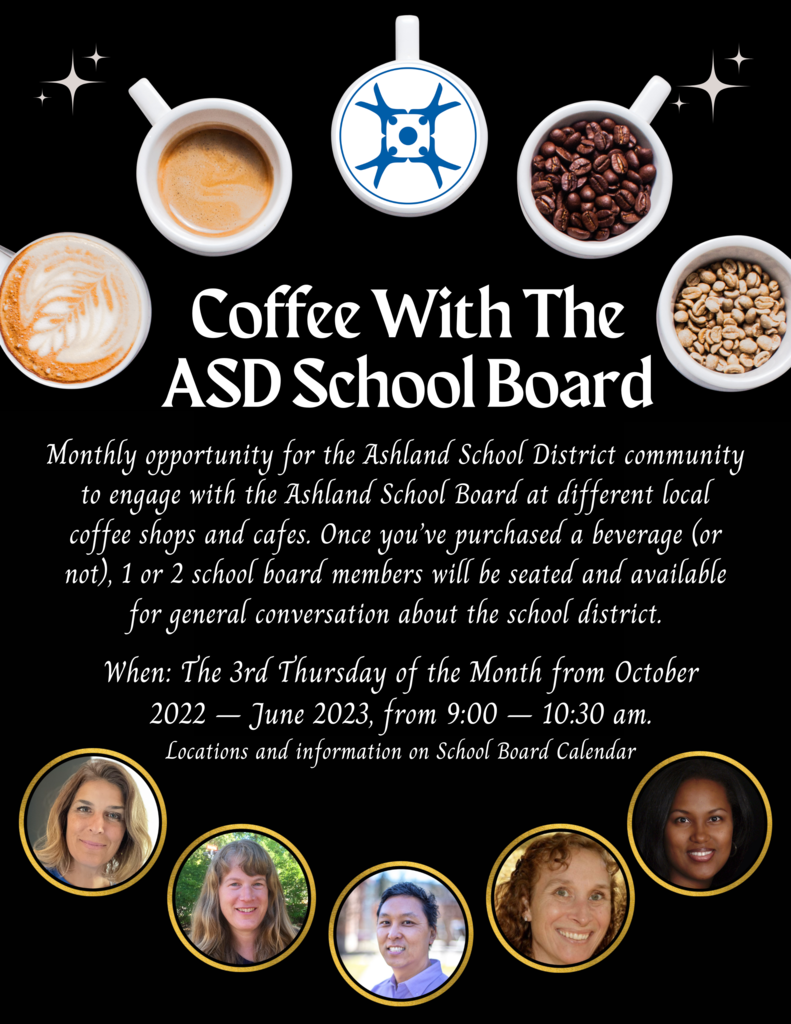 On Friday, October 7th, district staff had a two-part in-service day. A morning of equity, diversity, and inclusion workshops included Foundations of Equity, English Language Learners, and LGBTQIA and Belonging. The afternoon of wellness activities offered workshops on wellness and self-care, flu and COVID-19 shots hosted by La Clinica, and good food from Filipino Fire and Back Porch Streetside. Sun and socializing were included.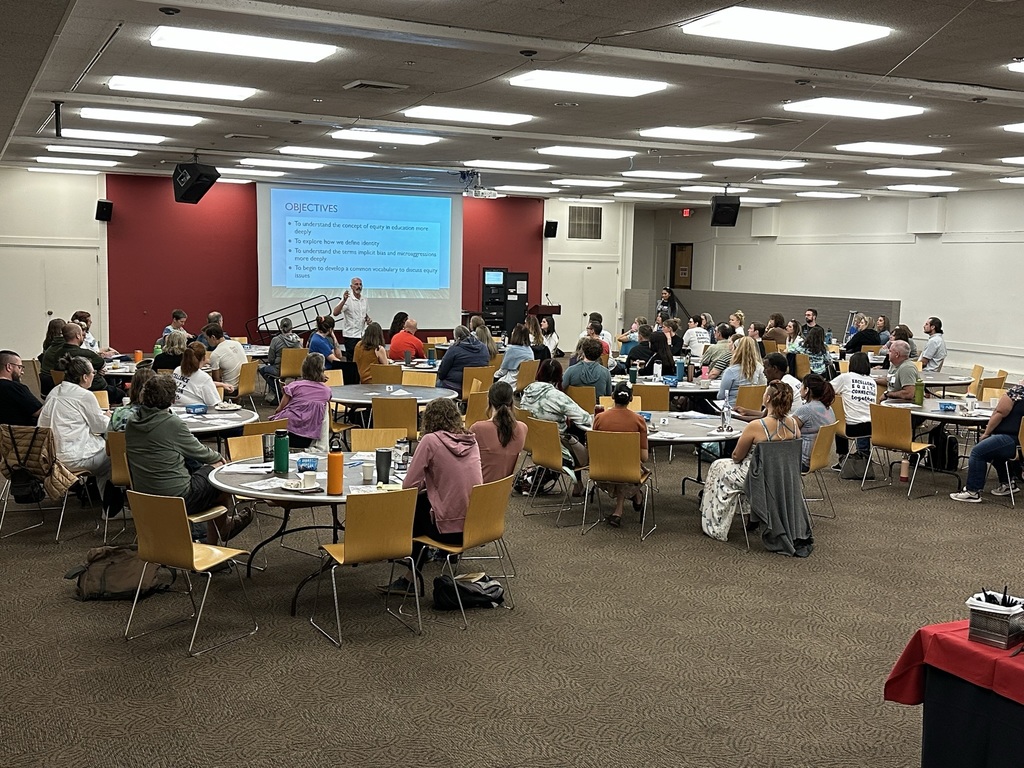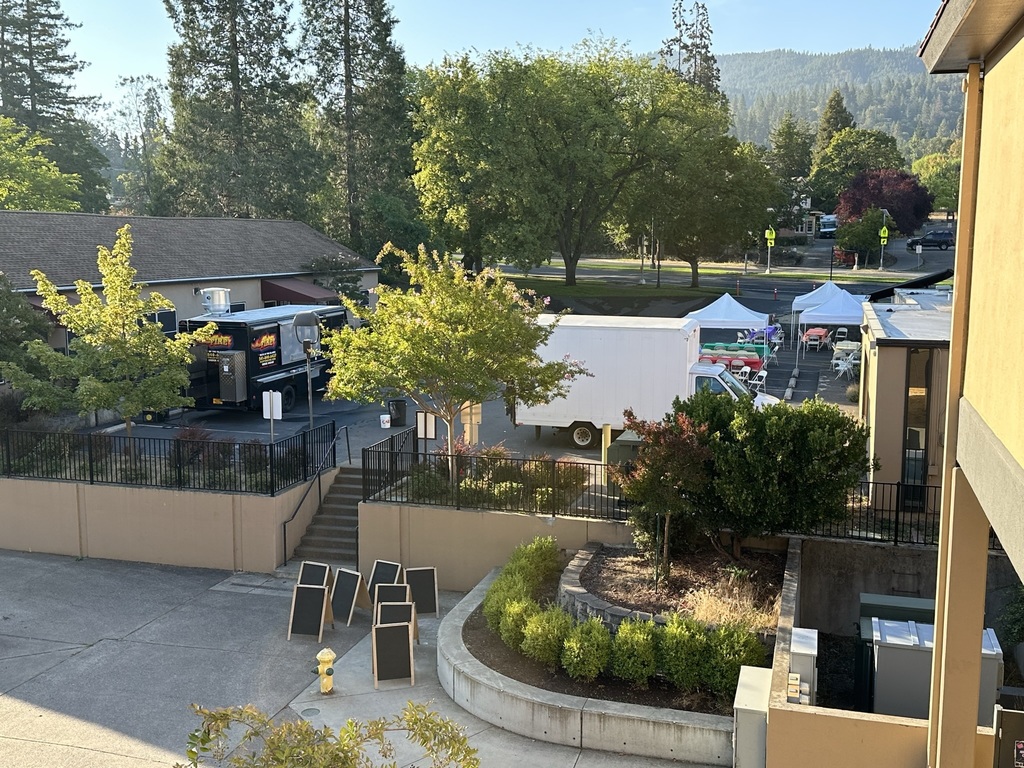 With gratitude and enthusiasm, Ashland High School invites you to the community ceremony for the Otterlifter Land & People Recognition! On Thursday, October 6th, we will host honored guests, hear from speakers and performers, and learn about local climate and social justice activism. Your presence at the event will be truly significant: your support and receptivity makes it possible for ASD to articulate meaningful commitments to our students and community.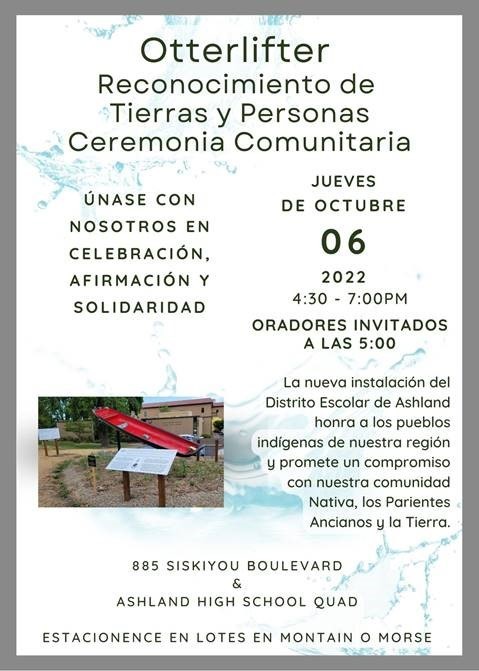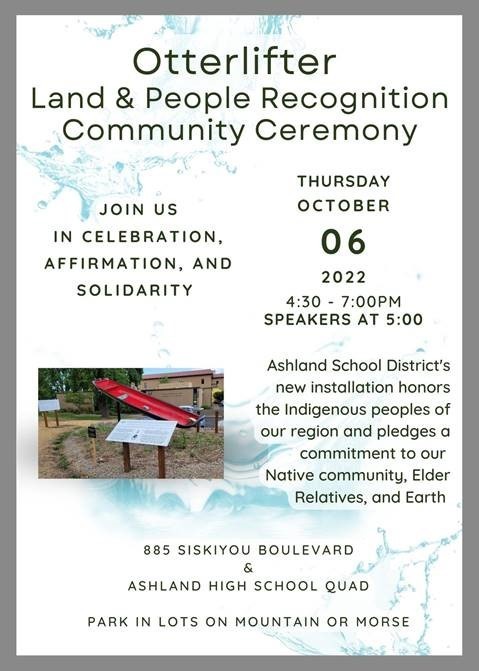 Rogue Valley Love Your Neighbor Day September 8, 2022 As we remember the lives, homes, and businesses lost to the Alemda and Obenchain Fires, we also remember how our community united in strength, generosity, and compassion. On September 8th, please do some good for someone else. Let's fill our community with random acts of kindness and continue supporting each other with #roguevalleylove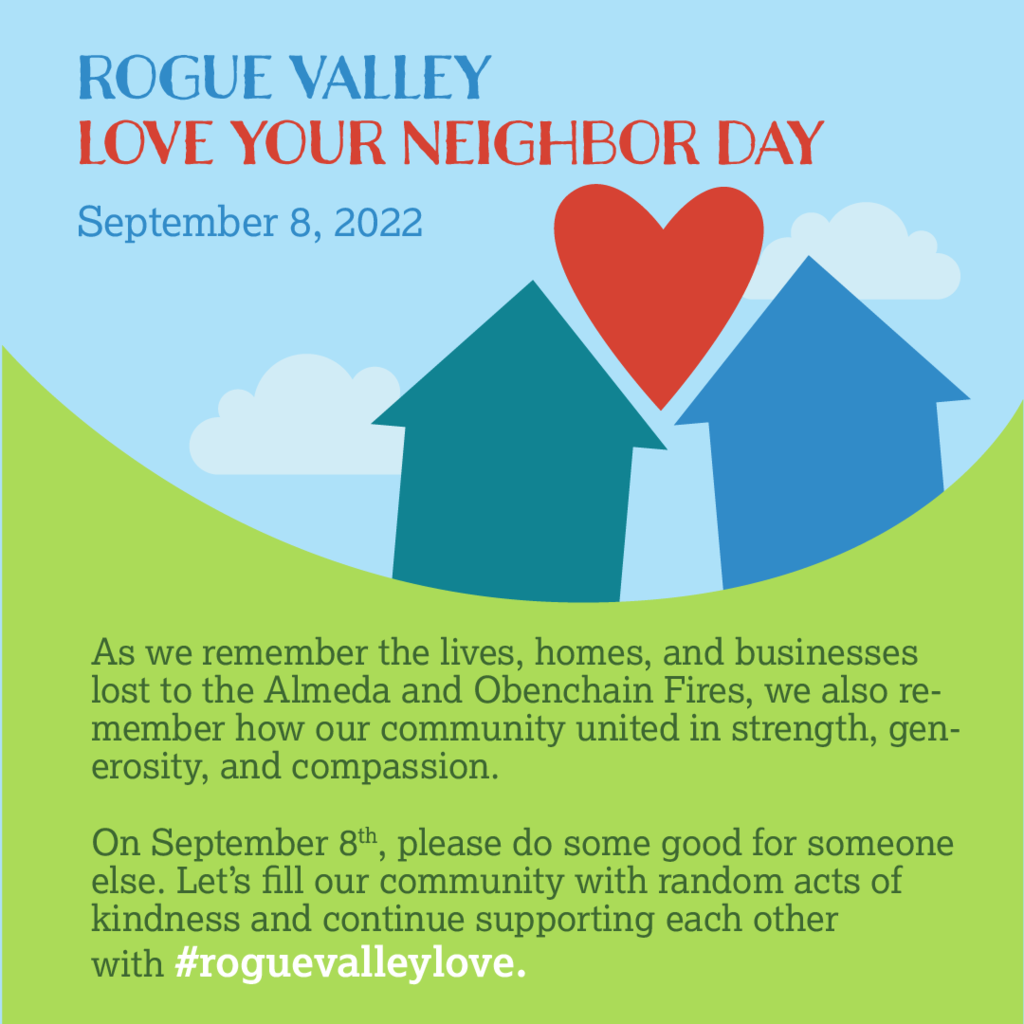 Over 130 ASD classified staff engaged in the Foundations of Equity training on their first day back to work yesterday. It was a great day of learning and an important step in making progress toward our strategic goal of creating a safe, welcoming, supportive, and inclusive environment for all students and staff. We are building a common baseline understanding of many of the facets of equity so that we can have ongoing conversations about our roles in promoting a healthy learning environment that supports all students in developing a sense of belonging and achieving their goals. Any staff member who hasn't yet participated in the Foundations of Equity class or similar training will do so on October 7.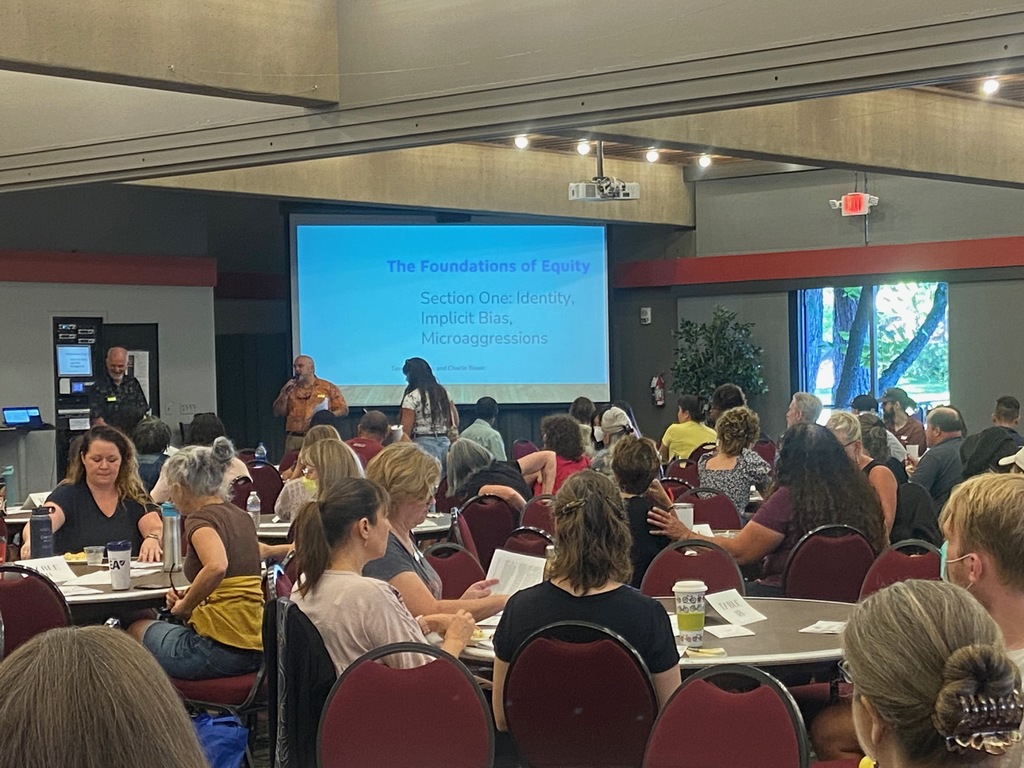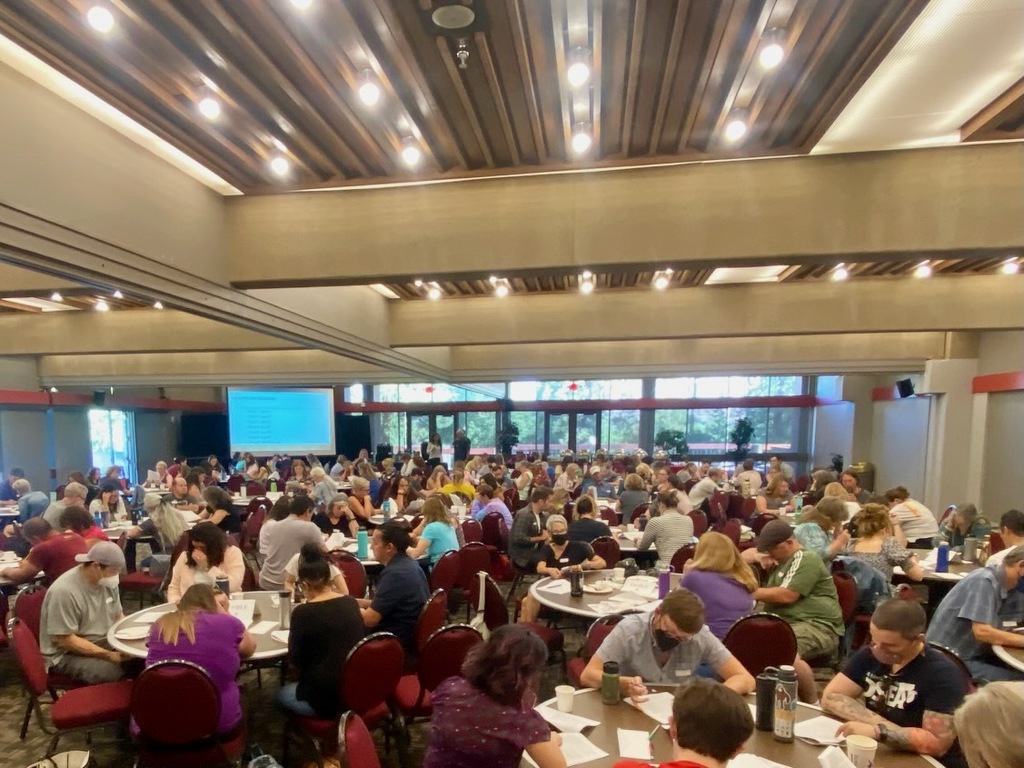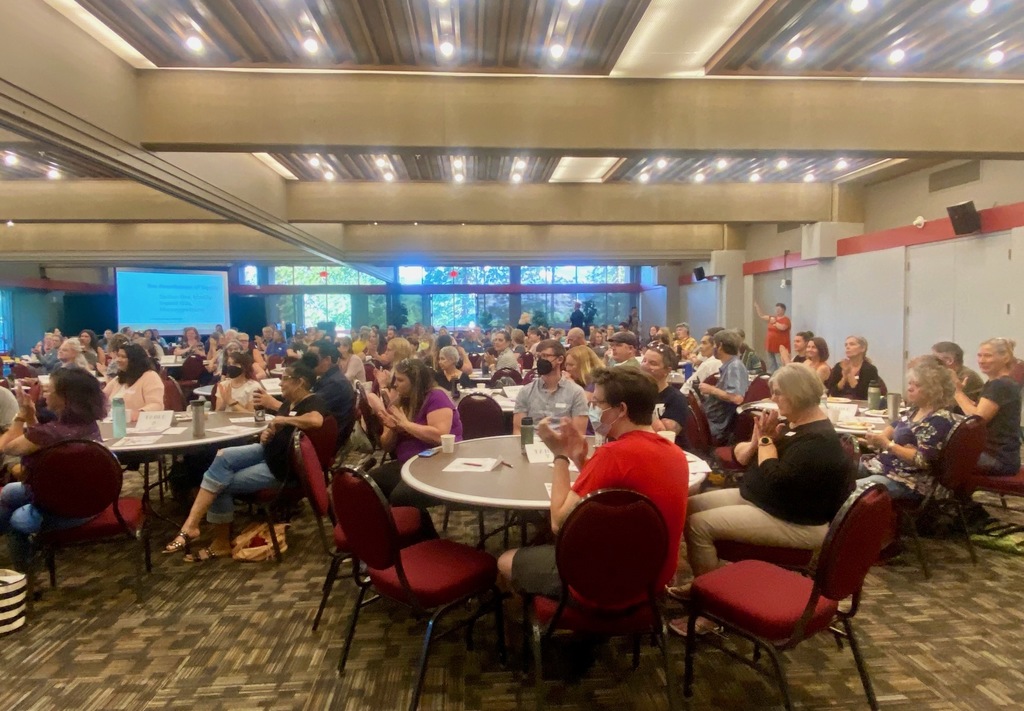 ASD is so excited to welcome our new teachers for the 22-23 school year! Please join us in extending a warm welcome to this impressive group of educators.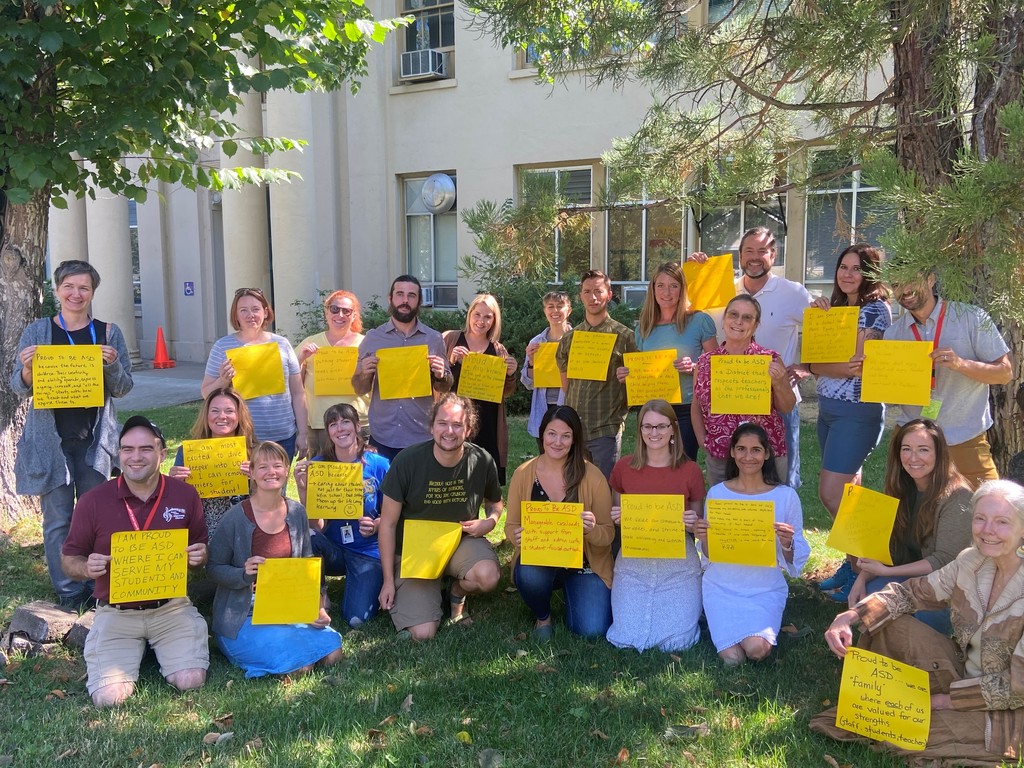 This past week students are making Mini Museums. They are dissecting owl pellets, identifying and cleaning the bones they find. On the final two days they then use their cleaned and sorted bones to construct a mini museum display.

The Learning About Horses group spend the week learning about horse behavior, pack positions, life in the wild, and how to care for domesticated horses, then get to meet a real horse! The kids crawling in the classroom are acting out positions in the pack, and predator and prey behaviors.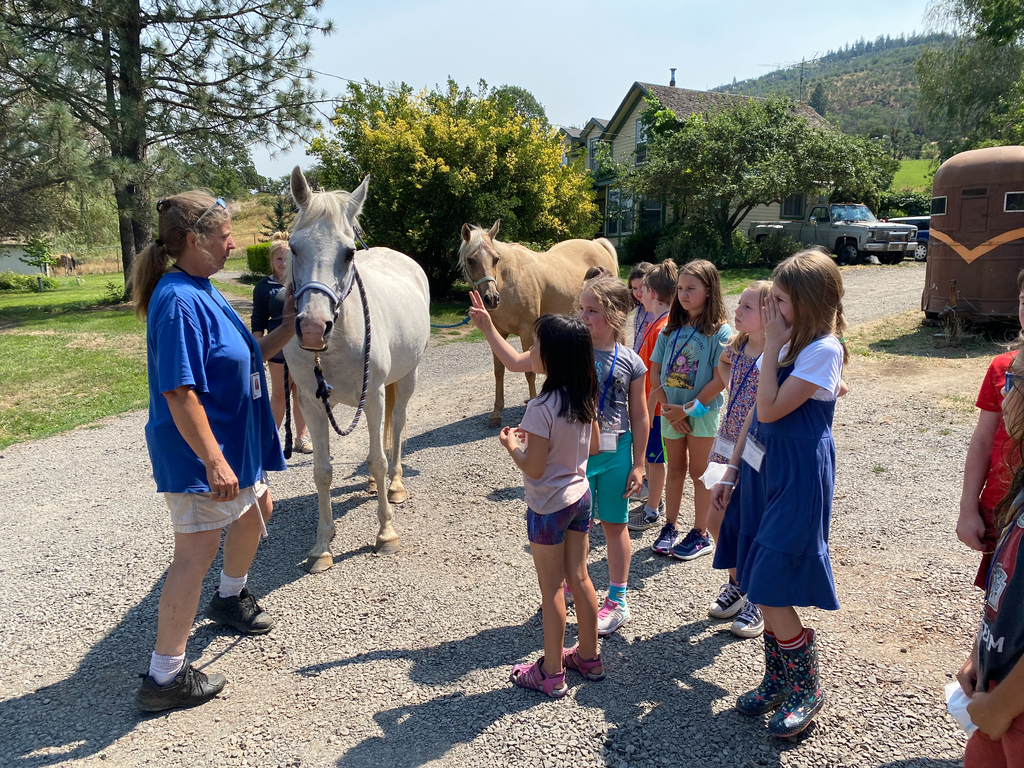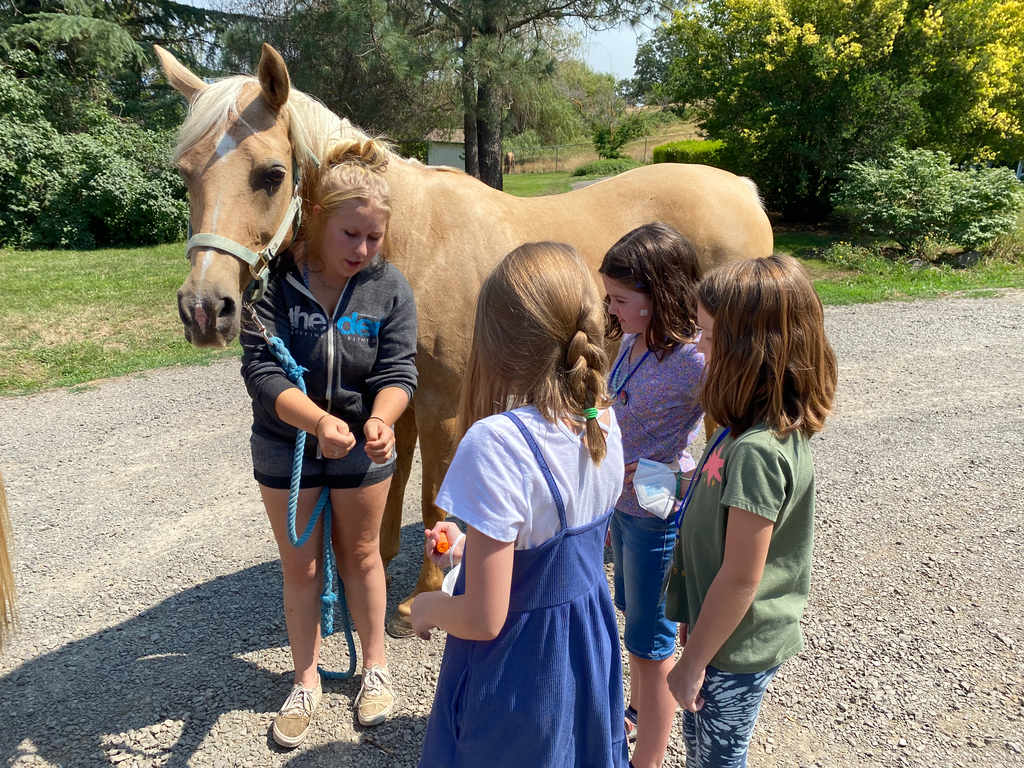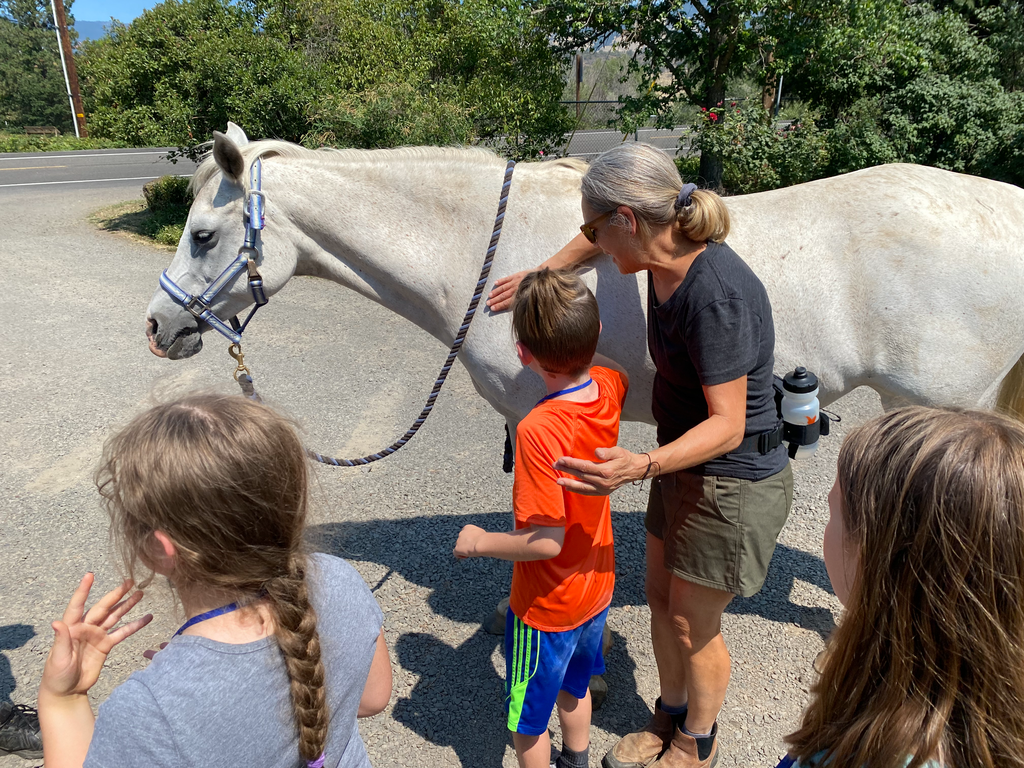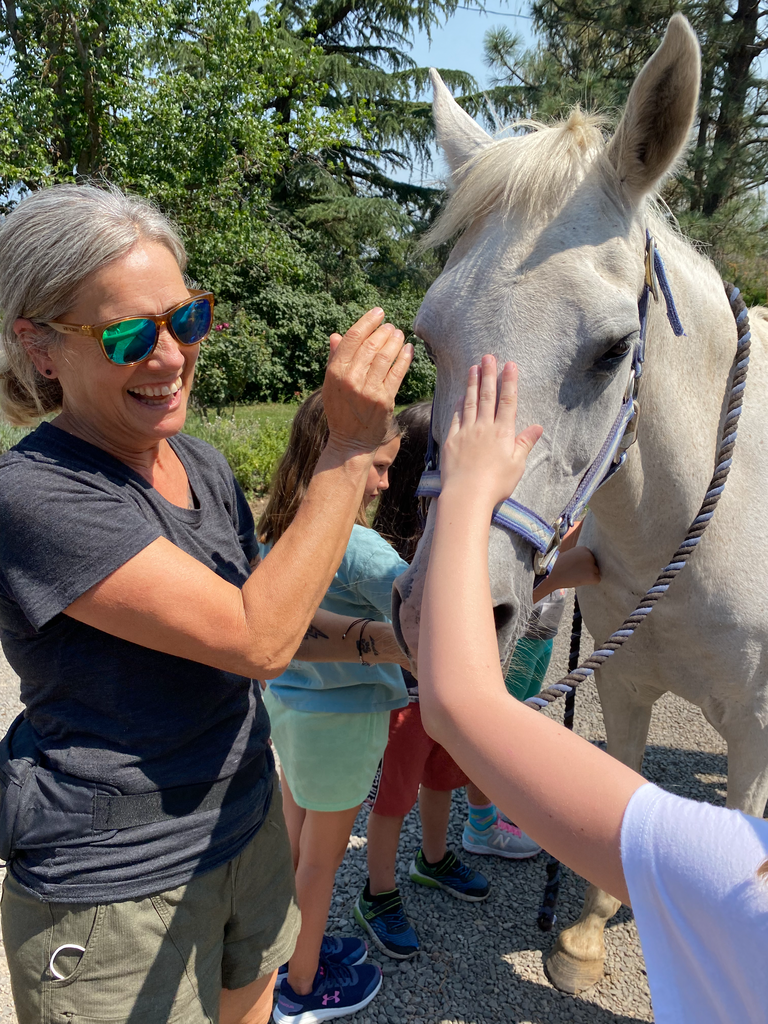 In the second session of our summer learning program our K-8 students are getting academic and enrichment opportunities that change each week. Ms. Allana's cooking class kicked things off with the basics of fat, salt, and acid and made their own salad dressings! Some were were a hit and some were… well… an opportunity to eat greens dressing free! #asdsummerschool #enrichmentopportunitiesgalore #kidsinthekitchen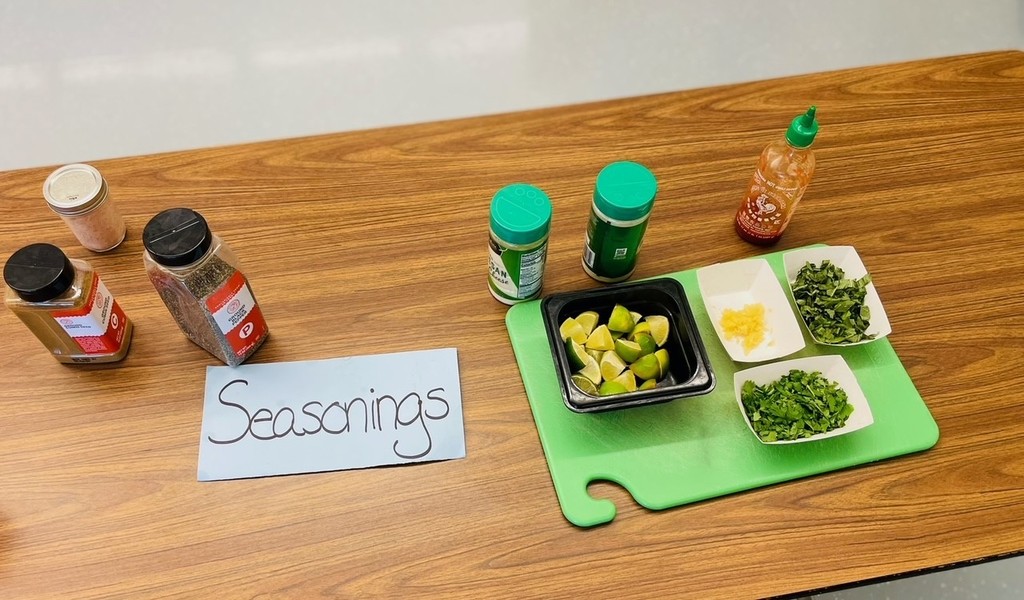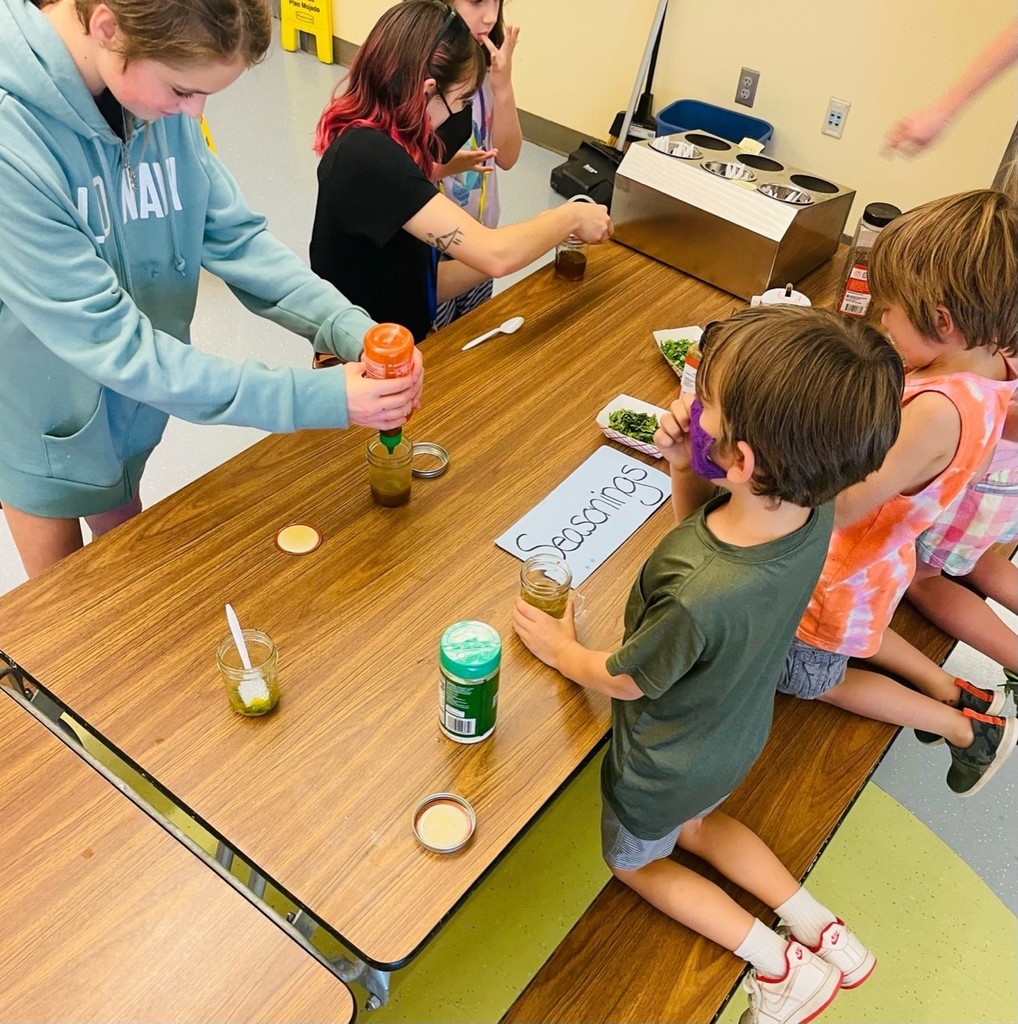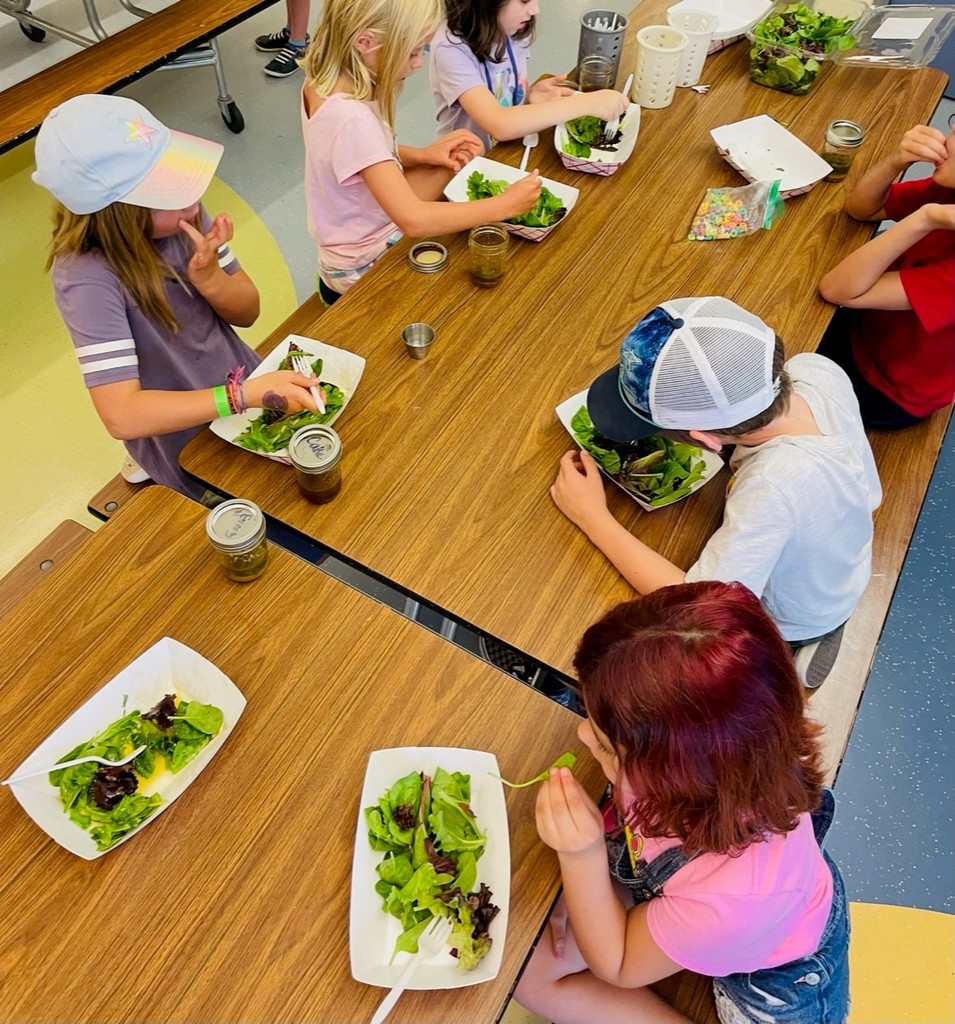 SUMMER TIME YUMMM AT AHS! As part of their Culinary "Egg Unit" with teacher, Maryetta Jacques, students Giovanni Jackson (left) and Anthony Mulhall (right) created these brunch staples! Dutch Babies, also called Bismarks, Dutch Puffs, or Hootennanies, are pancakes with an egg base that are baked rather than fried! Although Jackson and Mulhall topped theirs with macerated strawberries for a sweet morning, savory toppings like jalapeños and sour cream are sure to liven up any family breakfast! Kinda makes you want to go back to high school, huh?!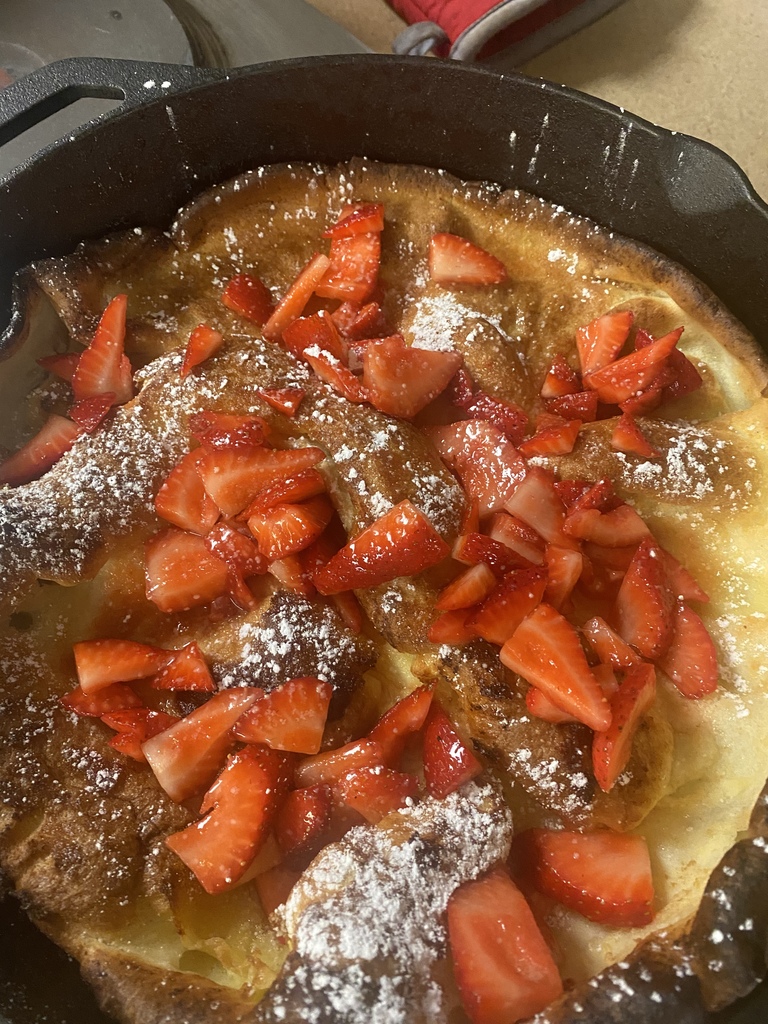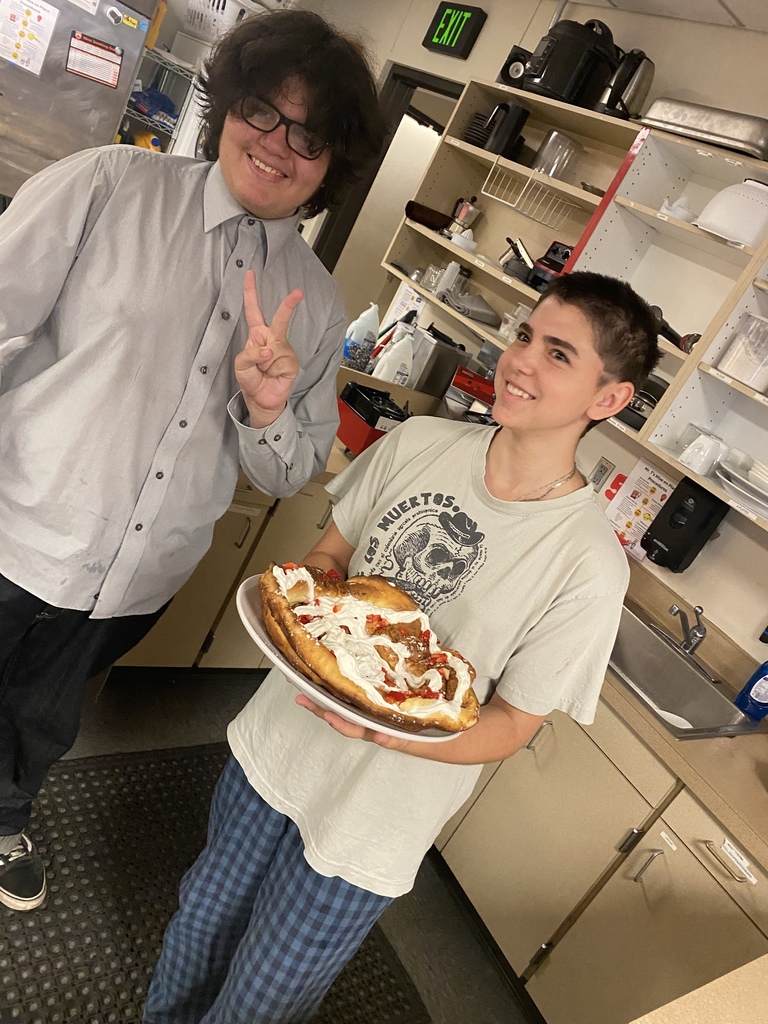 Summer School Art at AHS! Today, in Mr. Parowski's art class, students paid homage to famed English sculptor, photographer, and environmentalist Andy Goldsworthy by creating site-specific sculptures and land art. Our thanks to Mr. Parowski and students Morgan Geness, Evan Whitmire, and Olive Montana for sharing their creations!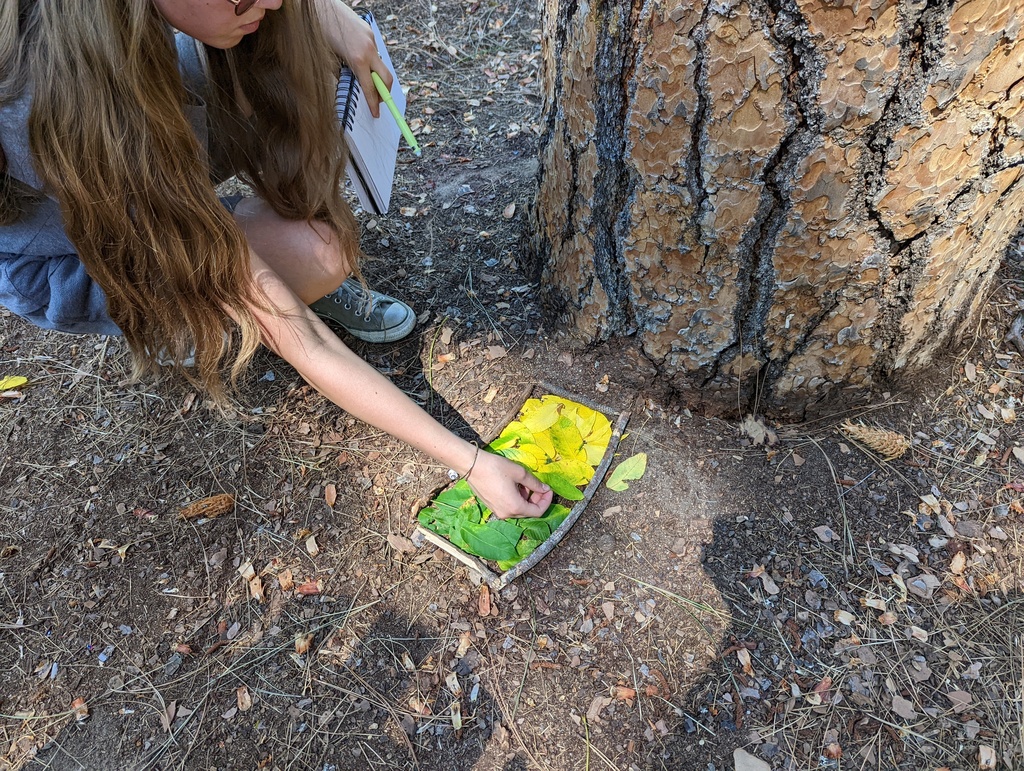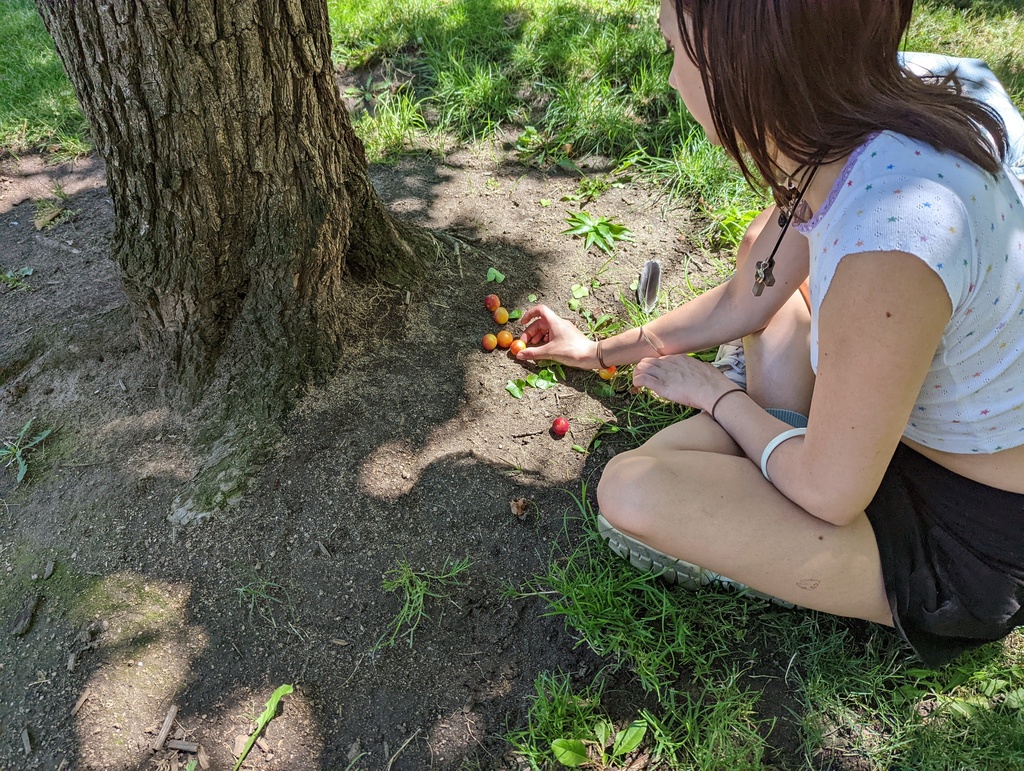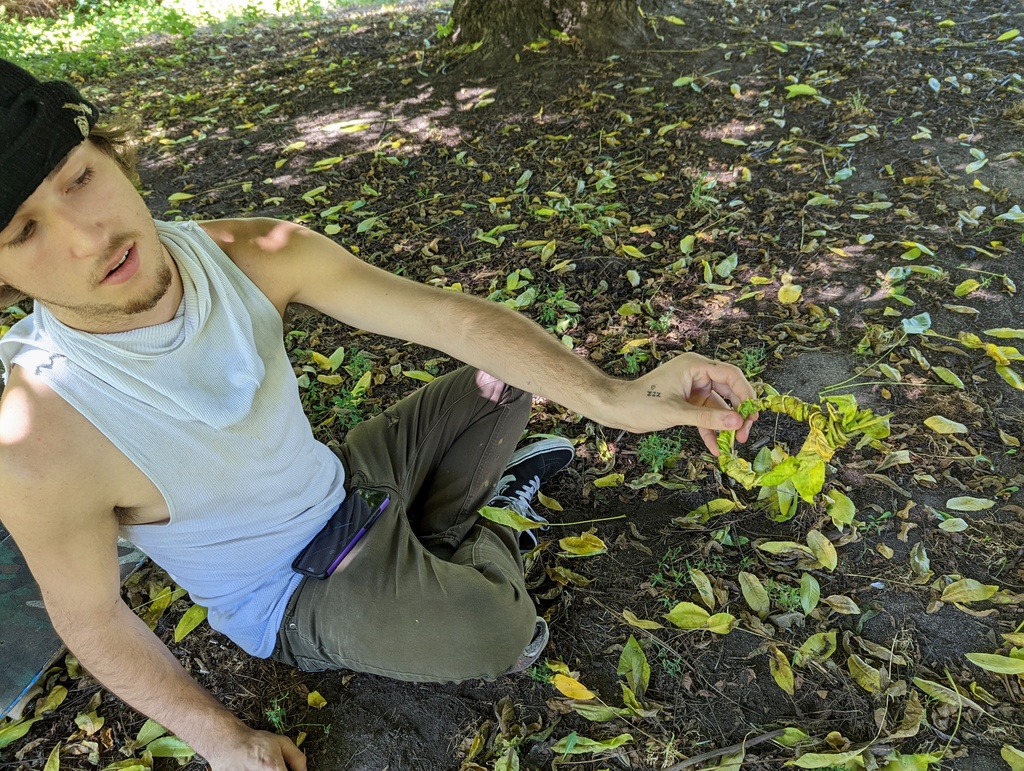 As apart of our summer learning program the second graders enjoyed a "Book Tasting" this morning. Students read a book of their choice and wrote and drew their favorite part from the book.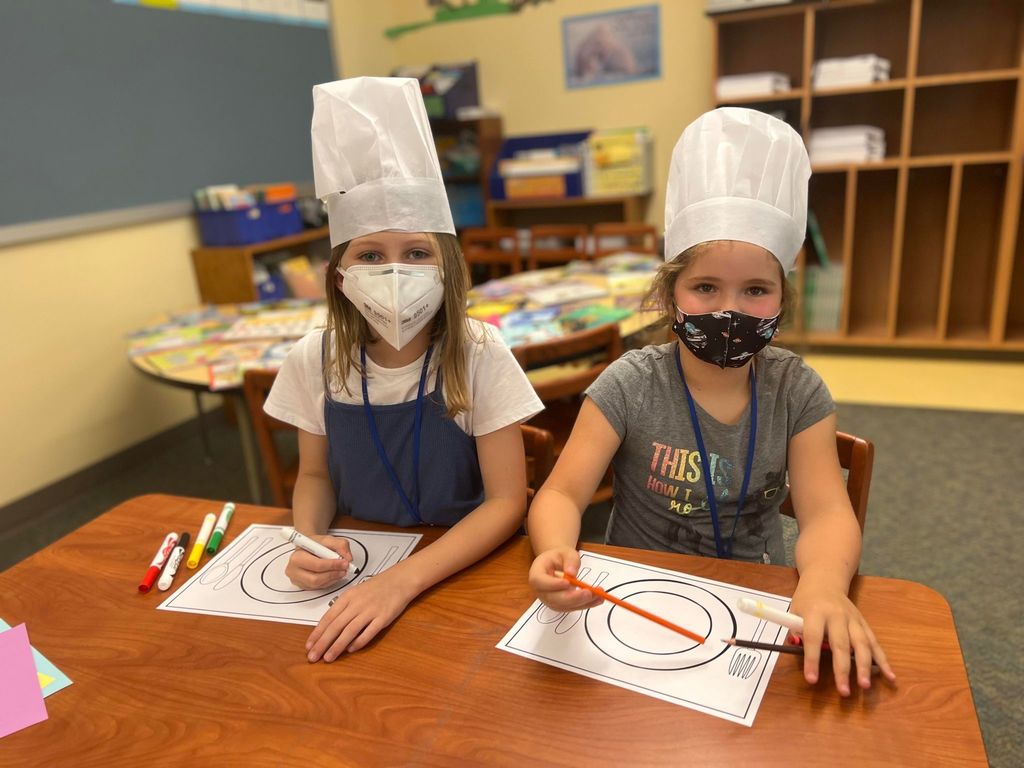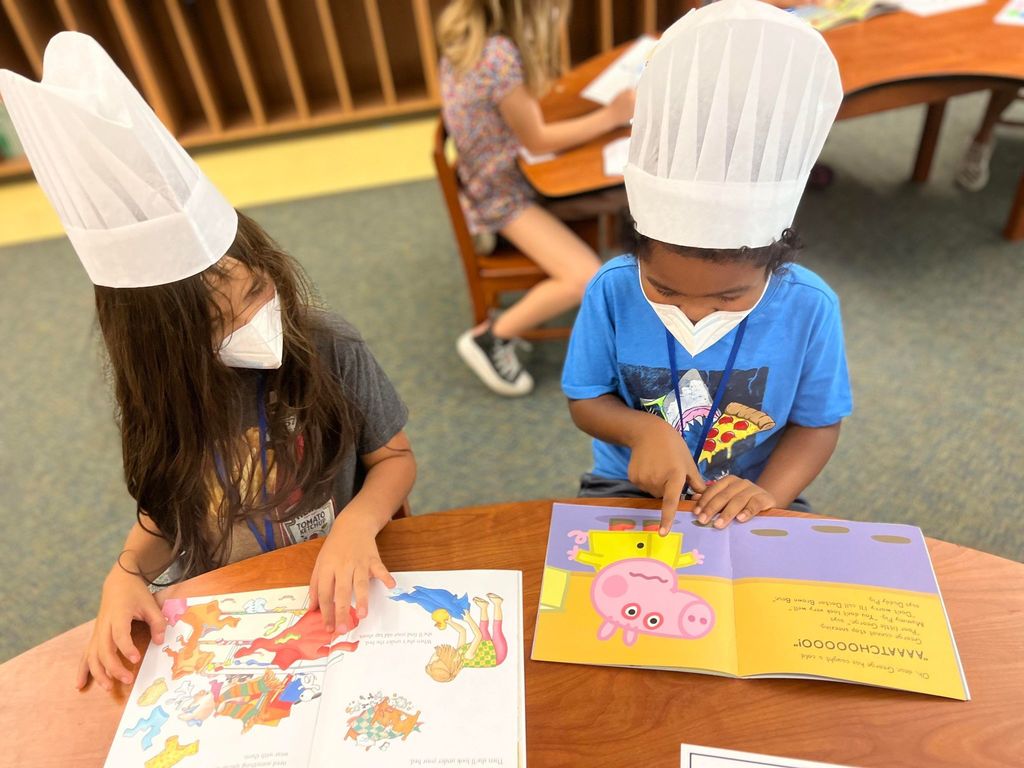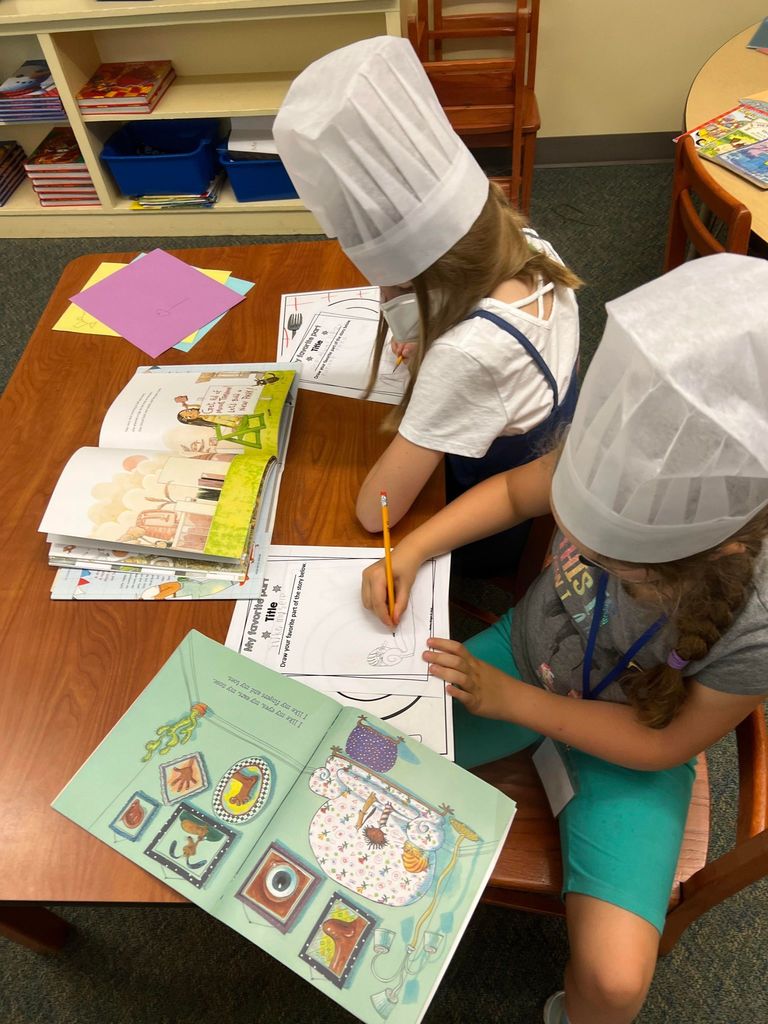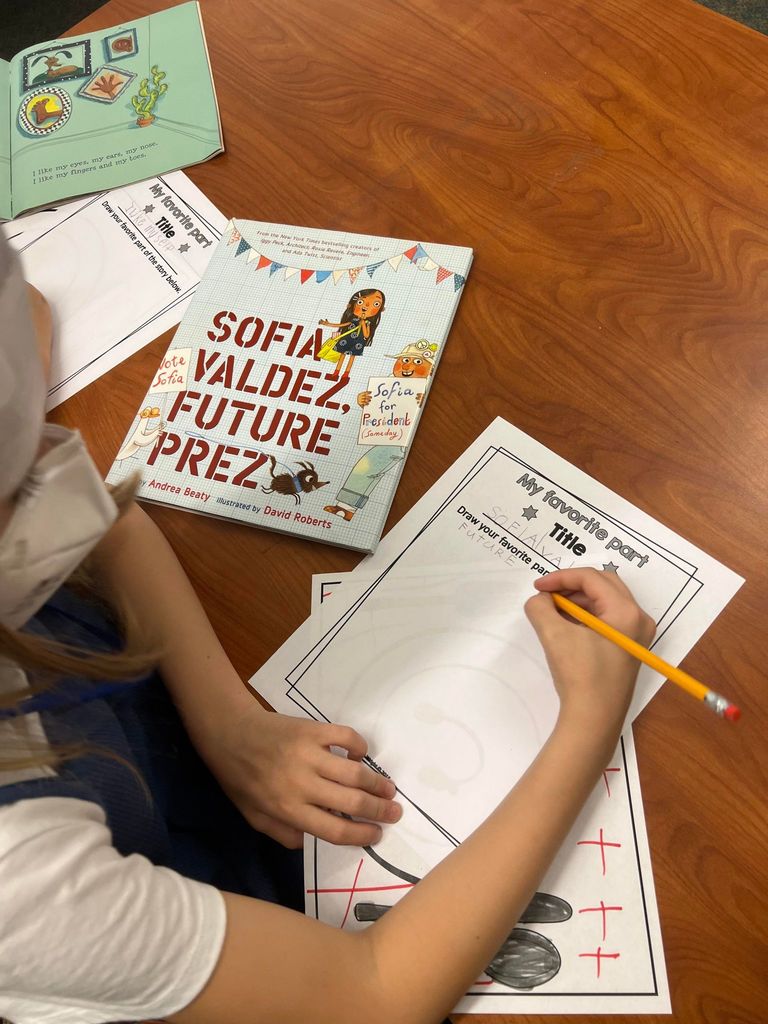 Verizon hosts 10th Annual Backpack and School Supplies Giveaway Jackson County, Ore. — Inflation has taken a toll on families in more ways than anyone could have imagined. But, there are a few things that still have to be done no matter what, like making sure your children have back-to-school supplies. For parents who are struggling and need extra help with that, the Cellular Connection for Verizon is hosting their 10th Annual Backpack and School Supplies Giveaway. "Every location we have around the country gets from 150-200 backpacks every year and they come filled with school supplies from folders, rulers, paper, pencils and pens," said Daniel Varela, District Manager for Southern Oregon TCC Verizon. According to Varela, they have four locations in Southern Oregon and the event will take place July 31 from 1:00-4:00 p.m. "We ask that when you do show up that you bring your child with you so we can hand them the backpack," Varela said. "We just encourage everyone to come out, we will have food vendors and games for everyone to enjoy as well." The locations are: Grants Pass 498 Union Ave 142 NE Terry Lane Medford 1779 N. Riverside 1315 Center Drive "We have five $10,000 scholarships we will be giving away as well across all our locations," Varela said. "There's a little QR code that we can get them signed up for the potential to win one of these $10,000 scholarships, so when they come get a backpack we'll help them out with that part as well." They will be announcing the winner a few weeks after the giveaway and will contact each person that won. See the original story here:
https://ktvl.com/news/local/backpack-and-school-supplies-giveaway-verizon-cellular-connection-folders-rulers-pens-pencils-southern-oregon-scholarships


Familiar Faces in New Places! In case you haven't heard, Katherine Holden, the National Association of School Principal's AP of the Year 2021-2022, has accepted the principal position at Talent Middle School. It is a natural evolution - she is more than ready, and we are grateful for her years of service and contributions to the education of our youth here in Ashland. It's nice to know she will continue her journey as our neighbor! We are fortunate to have an existing administrative team of exceptional caliber and will have some familiar faces in new places beginning in August 2022' AMS Welcomes Rebecca Gyarmathy as Assistant Principal beginning in August of 2022. If you've been in Ashland Schools awhile, chances are you know Rebecca and her passion for making our schools great places to learn and connect. Rebecca hails from the Chicago area. She left Chicago in 2001 to earn a graduate degree and explore the Pacific Northwest. After graduating from SOU in 2003, she worked as a teacher in private setting and in the Ashland School District. Rebecca served as a Special Education Teacher and Reading Specialist for 11 years at Bellview Elementary. In 2016, Rebecca became the principal of John Muir Outdoor School and served there until 2020. For the last 2 years, she has served as an Assistant Principal at Ashland High School. Rebecca is a proponent of public schools and takes pride in making them great places for students and staff. She feels success when she sees students who have challenges be successful in school. She is looking forward to joining the AMS team! Rebecca is also the proud parent of two six-year old twin boys and enjoys exploring the Rogue valley with her family. AHS Welcomes-Back Francisco Lopez-Atanes as Assistant Principal beginning in August of 2022. Francisco Lopez-Atanes joins the AHS team officially as Assistant Principal after serving as an interim in that position during the 2021-2022 school year. Francisco was born in Madrid, Spain. He graduated with a B S in Philosophy from Alcalá University and earned his law degree at San Pablo CEU in 2002. His heart called him to the classroom and he earned a teaching certification at Cardiff University, completing a PhD in 2008. Except for a short period of time as a lawyer, Francisco has worked in education since 2003. He has taught subjects including Political Science, Spanish and AP Spanish Literature. Francisco worked in leadership positions in several organizations prior to joining the AHS Spanish department in 2019 where he quickly established himself as a teacher leader. During the 2021-2022 school year, Francisco serves as Interim Assistant Principal at Ashland High School where he also taught Leadership. Francisco says, "I have found in Ashland High School a place to call home and be part of a thriving community of educators that share a strong passion for education and are committed to all our students. Elisabeth, my spouse, was the first in my family to be part of the District, teaching Spanish at AMS. This year, my daughter is a Helman 'dragon-to-be' and is looking forward to kindergarten. My son starts his career at AMS in the fall. Every member of my family is part of the Ashland School District!" A Welcome Return! Becca Laroi is returning to AHS as Assistant Principal! Many of you know Becca Laroi from her time as Equity Director and AHS Assistant Principal in Ashland, or through her work in the valley with the BIPOC community and the Black Youth Leadership summit. Becca most recently served in Medford School District and consulted with Southern Oregon Education Service District on equity issues. We are excited to share that Becca is returning and has accepted a position as an Assistant Principal at AHS for August 2022! From Becca, "I am first and foremost the proud mother of three awesome humans. I am a product of the public education system in Southern Oregon and I am excited to be representation for students who don't always see themselves reflected in our systems. I started my path in education as a special education assistant. I earned my Bachelor of Science in Psychology, and focused on health and PE while obtaining my Master of Arts in Teaching. In addition to teaching, I have had the privilege of serving as a department head, instructional leader, softball coach, and community liaison for Black and African American students. While doing work in our community to uplift historically marginalized populations, I pursued my Administrative license. I had the honor of serving as the ASD Administrator for Equity and Inclusion, as well as Assistant Principal at AHS and McLoughlin Middle school in Medford. I'm humbled by the opportunity to come back and serve this incredibly special community in Ashland."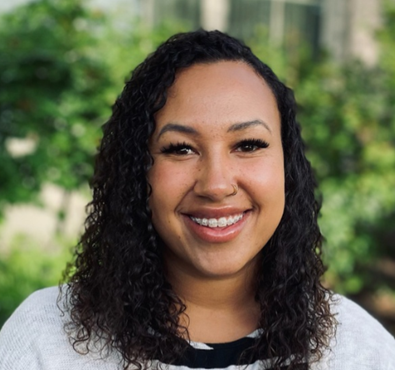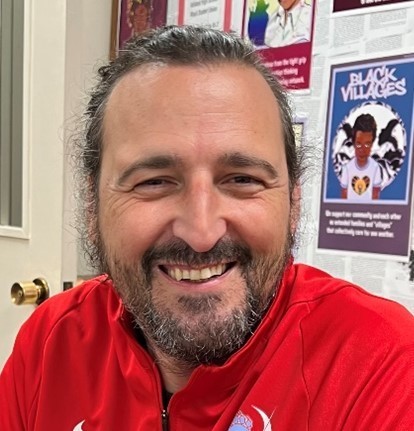 The Ashland Grizzly Football Team is pleased to bring back its GRIZZLY FOOTBALL KIDS CAMP! This camp is for kids in 3rd-8th grade. The camp will be held on the Ashland High School Grizzly Football Fields JUNE 27-30 from 10-noon. $25/player To learn more click the link below for the brochure, or visit the website & register!
https://5il.co/1bwim
https://ashlandfootballclub.com/

AHSA will be hosting a volleyball camp for boys and girls grades 4th-8th starting August 2-4th from 4-6pm at Ashland High School. Please see the printable form below to sign up!
https://5il.co/1bwin

At Bellview we celebrate the end of every school year with students by setting up an obstacle course where students can test their prowess, play games, and make lasting memories before the summer. We wish all our graduating 5th graders luck and hope they carry the Bellview sprit with them!