About Ashland School District Transportation
Ashland School District is proud to be using propane along with diesel and gas buses in the fleet. Propane provides an environmentally friendly alternative to diesel or gas. The NHTSA states school buses are the safest mode of transportation for getting children back and forth to school. School buses are designed to be safer than passenger vehicles in avoiding crashes and preventing injury. School buses keep an estimated 17.3 million cars off U.S. roads surrounding schools each morning.
The Transportation Department employs a staff of twenty people. The department has two mechanics that maintain a fleet of 20 buses, 3 district cars and the maintenance vehicles.
All transportation employees are state certified school bus drivers with over 200 years combined school bus driving experience for the Ashland School District.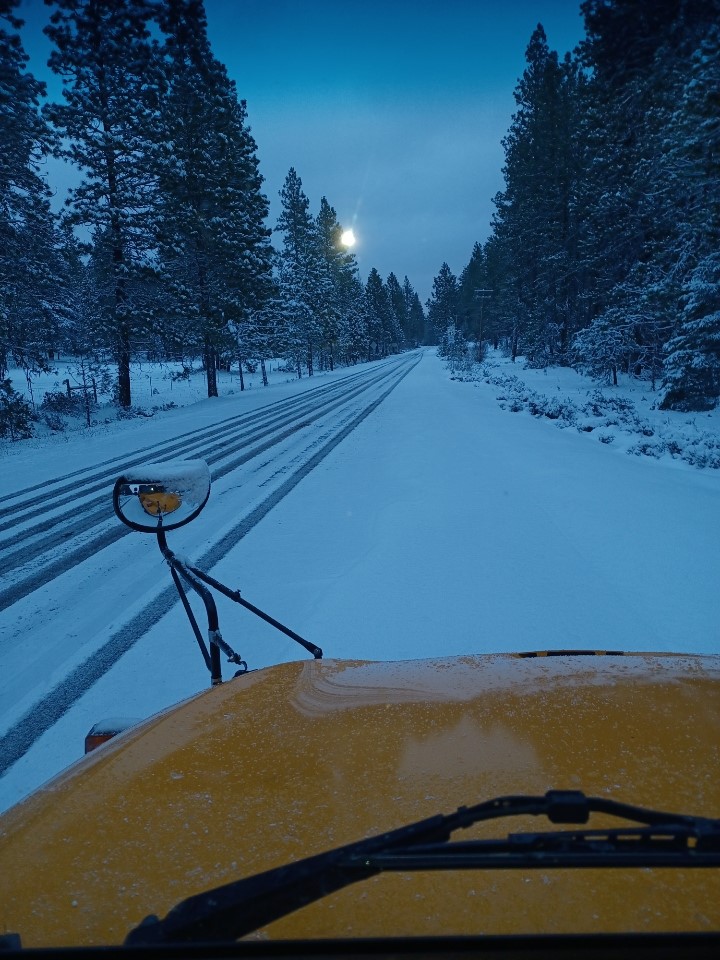 Greensprings Hwy 66 early morning route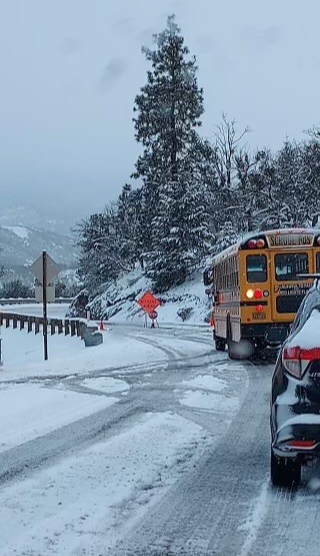 Dead Indian Memorial Hwy early morning route
News from behind the scenes:
Over 820 attendees from 61 school districts in Oregon gathered in Eugene on February 25, 2023, for the Oregon Pupil Transportation Association (OPTA) South Willamette Chapter's annual Winter Workshop, which focused on Student Management. The workshop covered various topics, including Busroom Management presented by Todd Bloomquist, Current Trends and Topics in Student Transportation presented by ODE, and Autism: What it Means to Us, What it Means to Them presented by Patrick Mulick. Attendees earned six hours of classroom credit through the Oregon Department of Education, and the event received "rave reviews." Many attendees noted that the team building exercises provided a valuable opportunity to connect with fellow transportation professionals in a demanding work environment in a way that is not often possible.