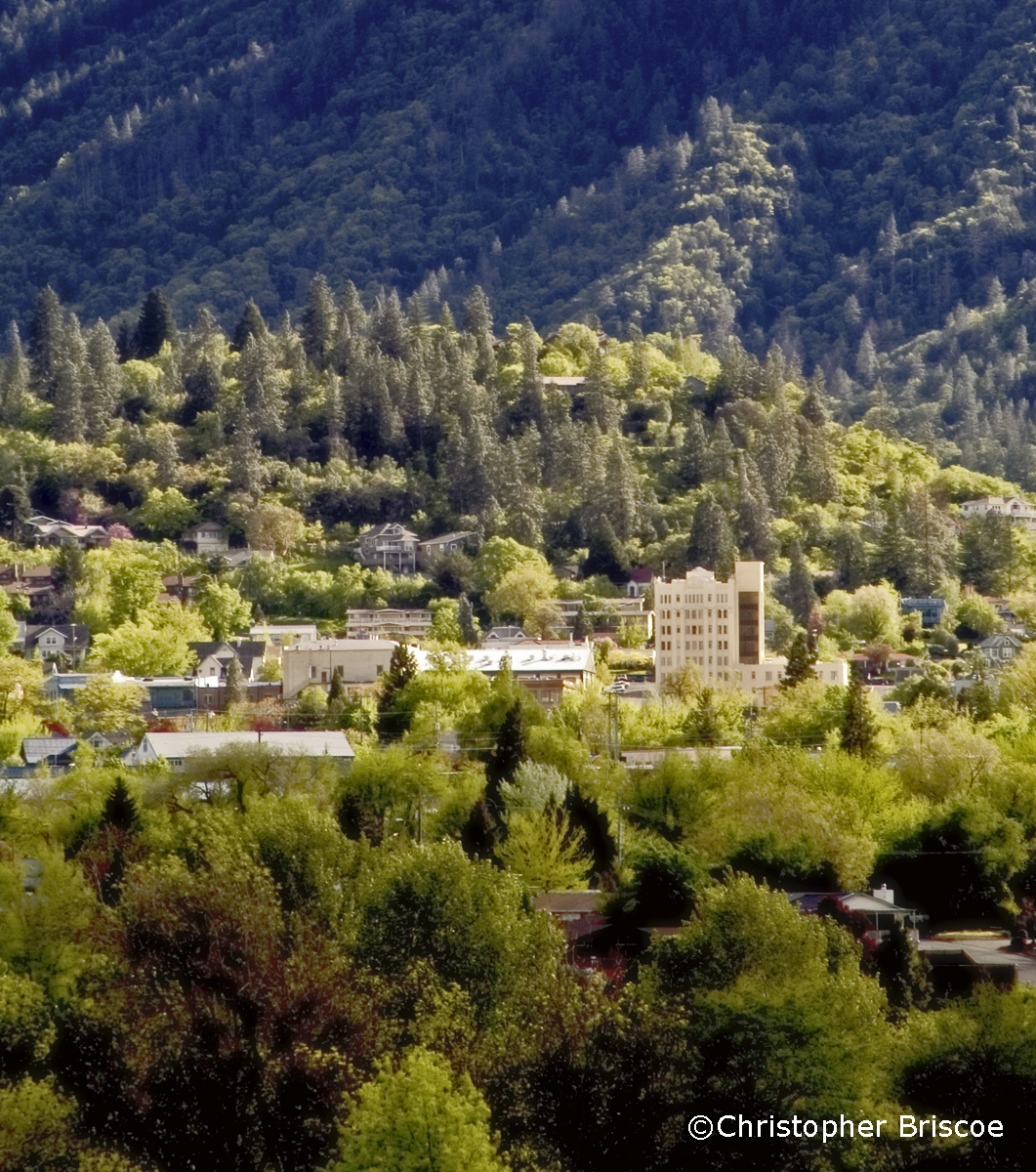 District Resources
For information on facility rentals, CLICK HERE
For information on flyer distribution within our schools, CLICK HERE
While Ashland is an attractive destination for more than 300,000 visitors a year, very few are lucky enough to call the community their permanent home. Ashland (pop. 21,117) has a wealth of cultural offerings including Southern Oregon University, the internationally recognized Oregon Shakespeare Festival, unlimited outdoor recreational opportunities as well as inviting and safe neighborhoods.
Residents and visitors enjoy a thriving downtown atmosphere with a generous array of dining, shopping, theater and cultural options. A stroll down Main Street allows one to capture a wonderful blend of historical and contemporary architecture while absorbing the friendly atmosphere that accurately characterizes this town. It is evident that this community places great importance on quality of life. This recognizable uniqueness in Ashland can largely be attributed to the dedication and involvement of a very passionate and educated community. Ashlanders are heavily engaged in government and civic activities, contributing substantial time to maintaining and improving their city. Ashland is frequently described as many sub-communities within a larger community.
Ashland's natural surroundings are extraordinary. Located in the southern portion of the Rogue Valley, the city is just 15 miles north of the California border. Easily accessible from Interstate-5, it is only 20 "congestion free" minutes away from the Rogue Valley International-Medford Airport. The weather in Ashland is considered mild, however the region enjoys four distinct seasons. Rainfall averages 19 inches annually and ten inches of snow per year is fairly standard. Summertime highs are typically in the 80-90's and winter daytime temperatures hover in the 40's.
Located at the intersection of the biologically diverse Cascade and Siskiyou Mountain Ranges, Ashland is two hours from the eastern high desert and three hours from the Pacific Ocean. The city is home to nationally recognized parks and outdoor amenities. The "jewel" of the park system is Lithia Park, roaming 93 acres bordering the Downtown Plaza and extending far into the adjacent mountains. Neighborhood parks, a golf course, baseball fields, a swimming pool, community buildings, historic sites and some of the most beautiful gardens in Oregon comprise Ashland's public assets. The area is also known for its existing and planned walking/hiking and biking trails. During the winter months, ski and snowboarding enthusiasts will savor the nearby Mt. Ashland Ski Resort, overseen and operated by the Mt. Ashland Association. Very few communities offer so many activities right in their own "backyard."
Southern Oregon University serves approximately 6,000 students and is the largest employer in the community. Ashland is served by its own school district (student population 2,922) and the Ashland Community Hospital provides convenient high quality healthcare. By Oregon standards, the cost of living here is above average due to its high desirability and proximity to California. Real estate tends to be priced higher, as the average home price exceeds $250,000. However, there is no shortage of demand for Ashland's incomparable lifestyle. Consistent with national trends, the City is witnessing an increase in its older population and is becoming widely known as an ideal community in which to retire, yet still remain active.
Click on the links listed below to find out more information on the Ashland community.
Community Partnerships
There are a wide variety of community partnerships in place throughout the district. The articles explain how Ashland residents value high-quality education and highlight programs that enrich student's learning and advance life skills.
Southern Oregon University/Rogue Community College Early College Credit

North Mountain Park Nature Center's Outdoor Education Programs

Science Works Hands On Museum outreach Programs

Ashland Community Hospital's Support of ASD's School Nurse

Klamath Bird Observatory at Willow Wind's Outdoor Education Programs

Oregon Shakespeare Festival mentoring and teaching all aspects of theater production since 1993

Service Clubs financial support for programs such as AHS's Fresh Start

Senior Projects highlight how students give back to community