The Ashland School District celebrates Indigenous Peoples' Day! We especially recognize our local tribes including the Takelma, Shasta, Modoc, Klamath, and Umpqua as well as the over 160 students in our schools who identify as Native American and their families. We value the individual and cultural traditions and contributions that they bring to strengthen our ASD community. We invite you to consider the resource shared below from the National Museum of the American Indian (part of the Smithsonian Institute). "Many students learn the phrase, 'In 1492, Columbus sailed the ocean blue'. But Columbus was not the first foreign explorer to land in the Americas. Neither he nor those that came before him discovered America—because Indigenous Peoples have populated the Western Hemisphere for tens of thousands of years. European contact resulted in devastating loss of life, disruption of tradition, and enormous loss of lands for Indigenous Peoples in the Americas. It is estimated that in the 130 years following first contact, Native America lost 95 percent of its population."
https://americanindian.si.edu/nk360/informational/columbus-day-myths

Get ready for the 13th Annual Monster Dash Run for Education! This year's race is back in Lithia Park on Saturday, October 30th, or you can sign up to run the race virtually from anywhere October 22nd – 31st. 1-mile Fun Run/Walk 5k Run/Walk 10k Run Walk, run or zombie stroll for this annual family-fun event that supports grants in Ashland public schools. This one-of-a-kind race is presented by Lithia 4 Kids, the Ashland Kiwanis Club, and the Ashland Schools Foundation (ASF). This year the in-person races at Lithia Park will be modified for COVID safety, with mask requirements, staggered race-wave start times and locations, and limited numbers per race to allow for social distancing. All racers receive finisher's medals, plus fun-filled race packets and giveaways for youth 18 and under! Register NOW for early-bird pricing for adults (thru Oct 13…kids are always $10) and before the race time you want fills up. Go to
www.AshlandMonsterDash.com
to sign up the whole family and get more info about this year's race, online contests, silent auction and prizes!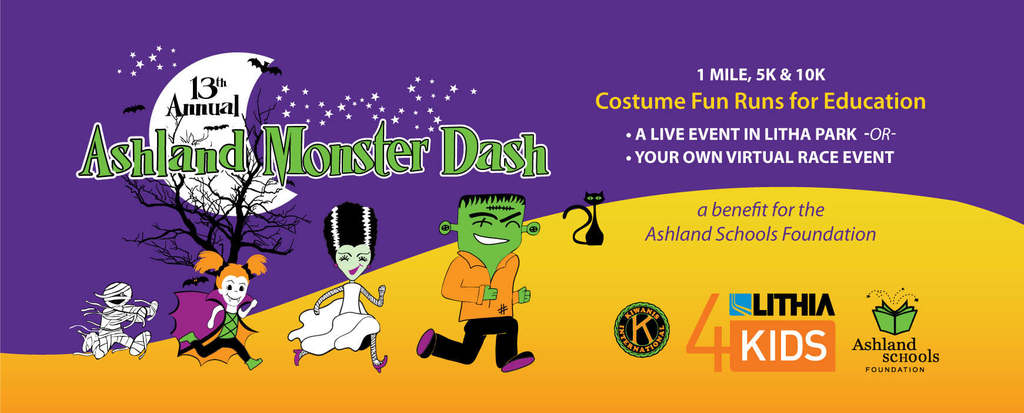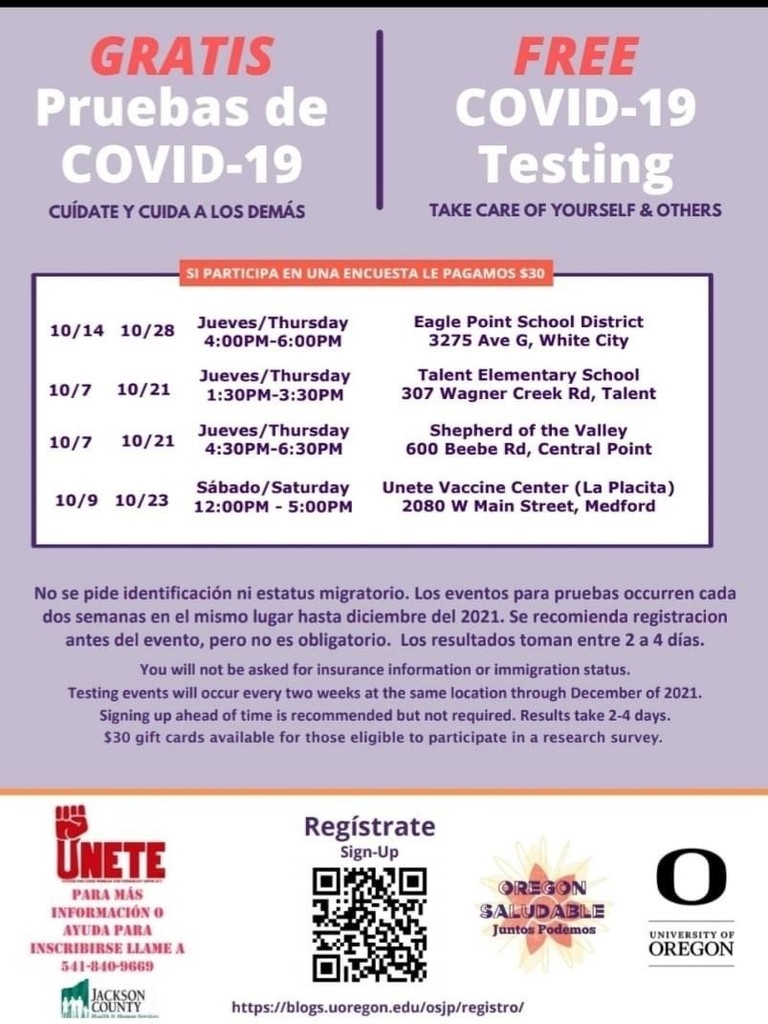 Our young friends at Willow Wind sent the Phoenix-Talent Fire department this garland as a thank you as we mark one year since the Almeda fire. Students were so excited when the Fire Fighters came to say your welcome in person! What a huge treat for our students. A huge thank you to all of our first responders.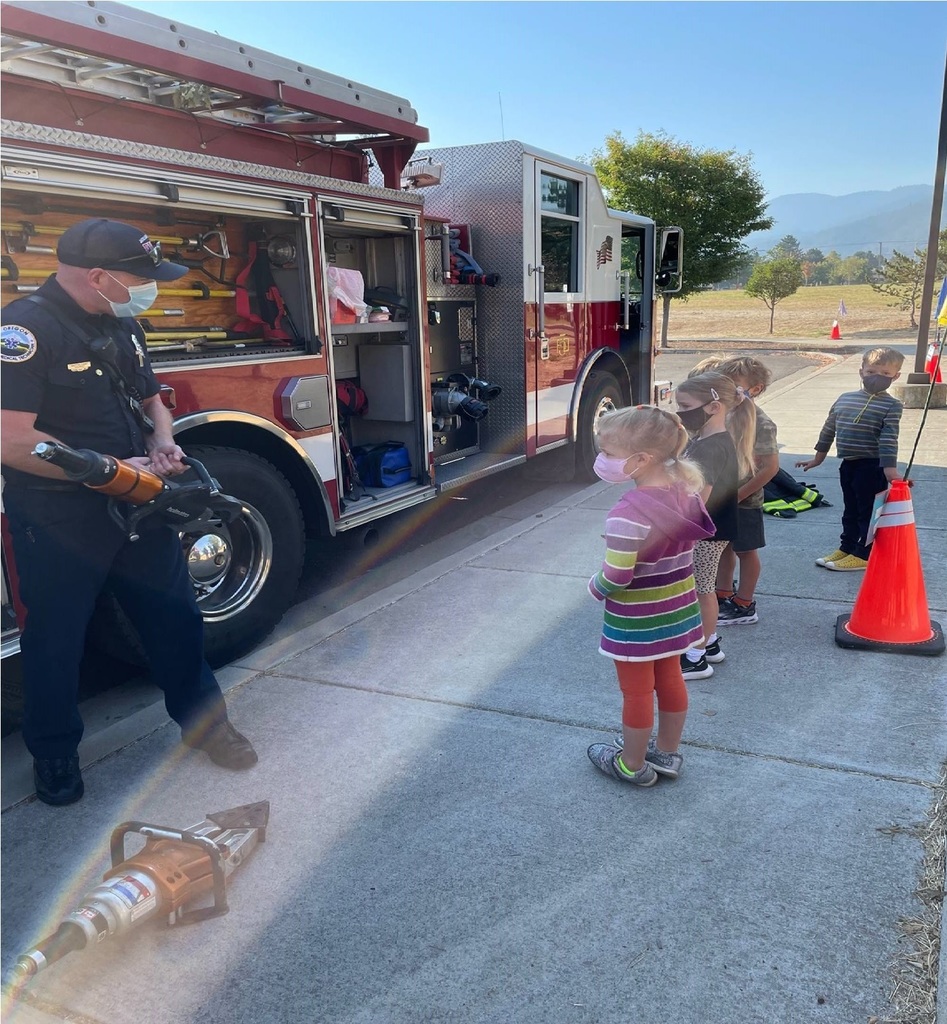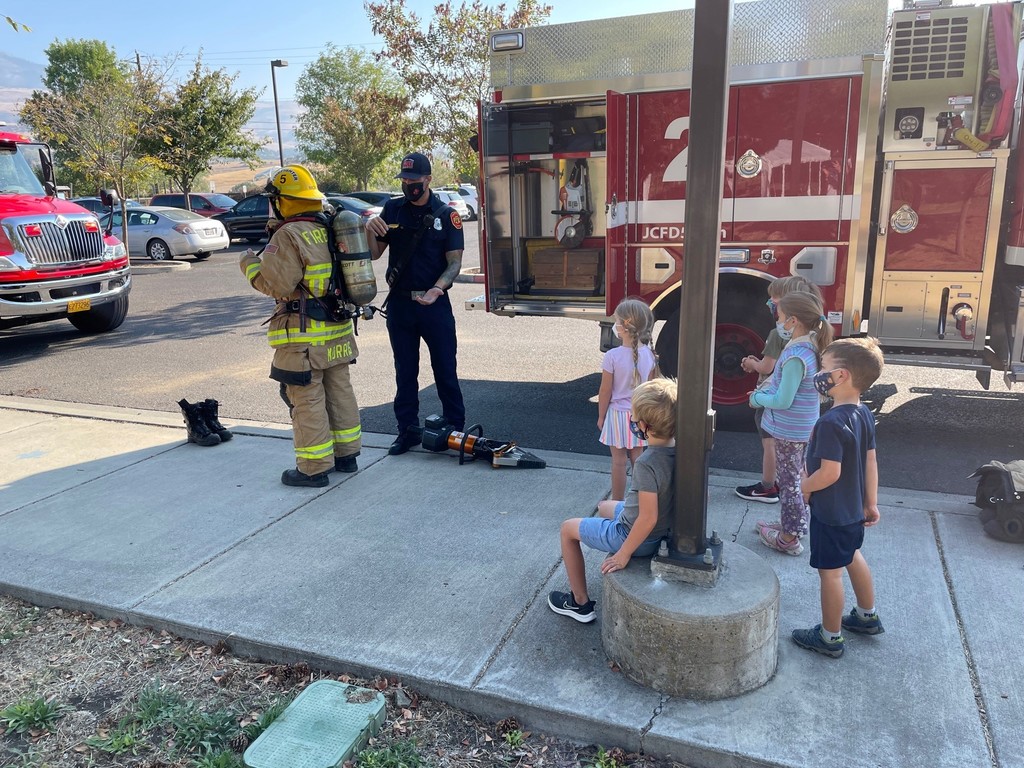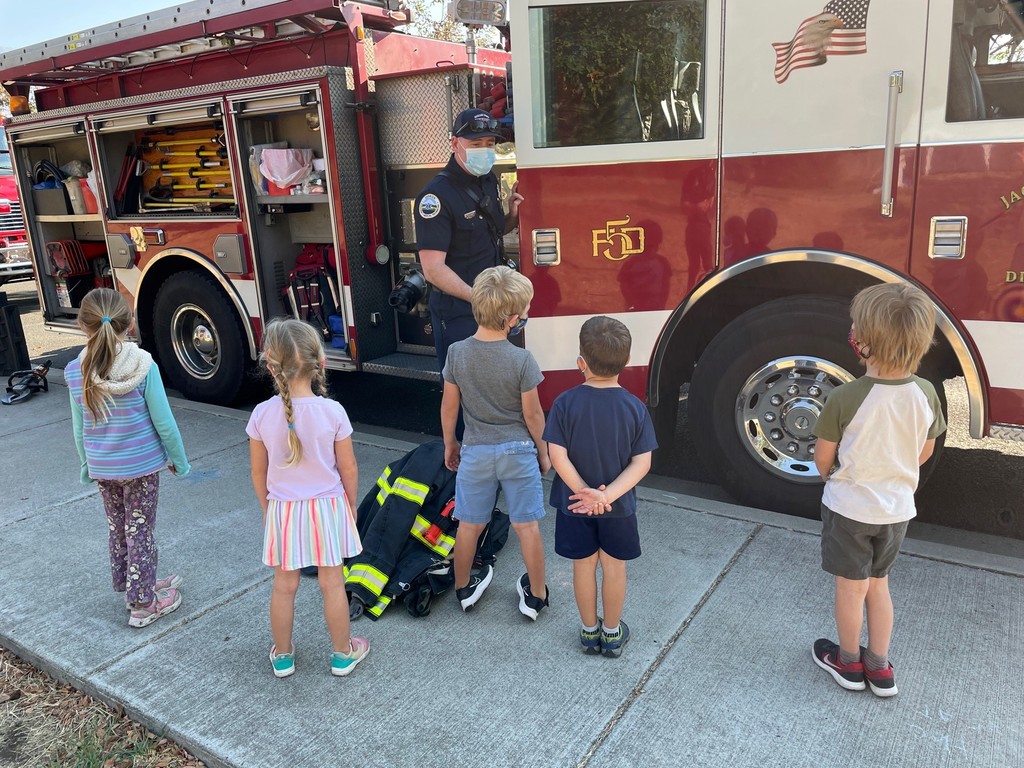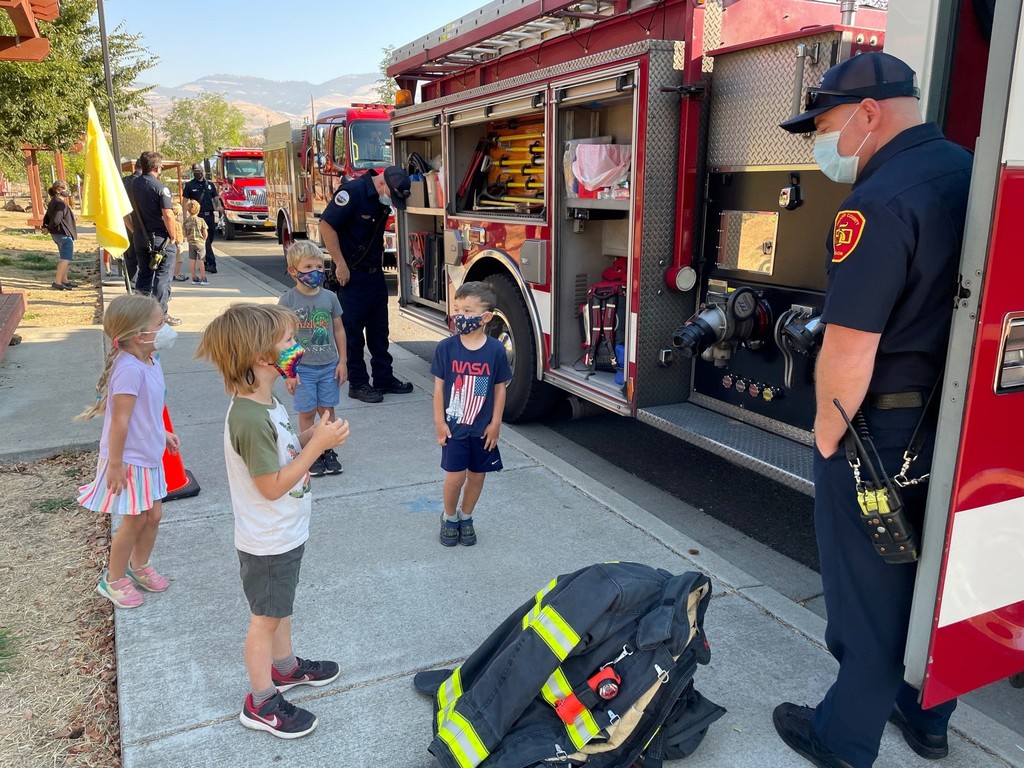 A year ago, we all experienced and witnessed how wide-spread community service can unite, mend, and restore hope. An ASD parent has initiated an inspiring and uplifting effort to make September 8 a day of community connection and care. Please join in this effort and make this day and many more full of gestures of kindness that ripple across our community and beyond.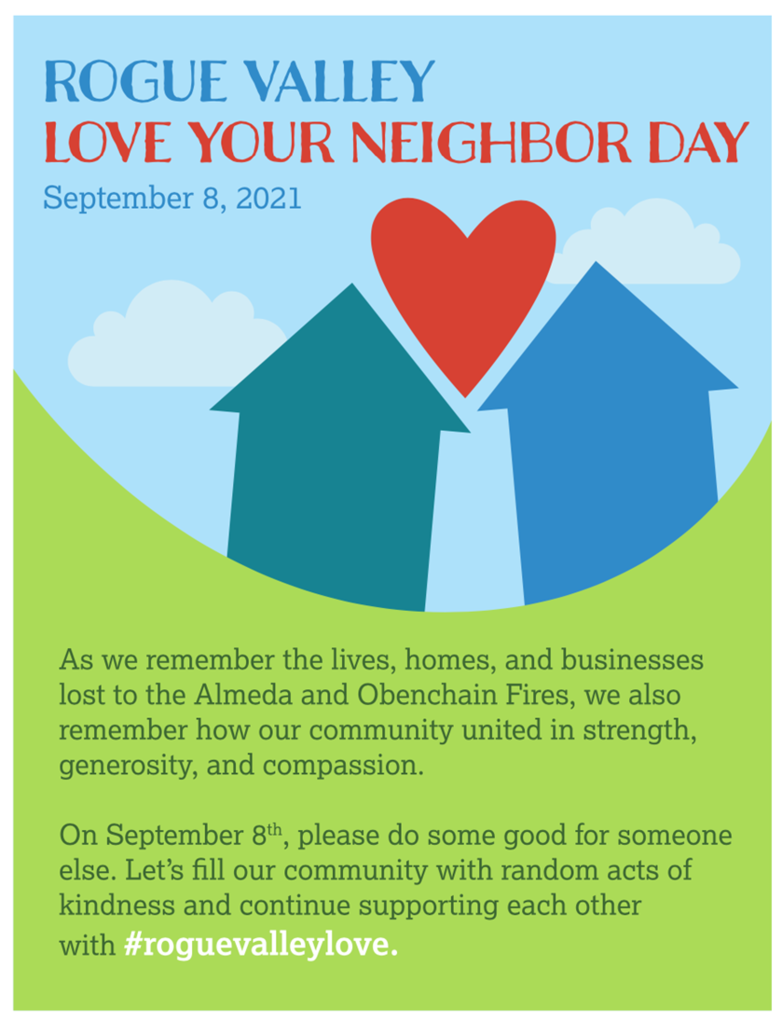 Summer Learning Extravaganza Celebrations!

Summer Learning Extravaganza Celebrations!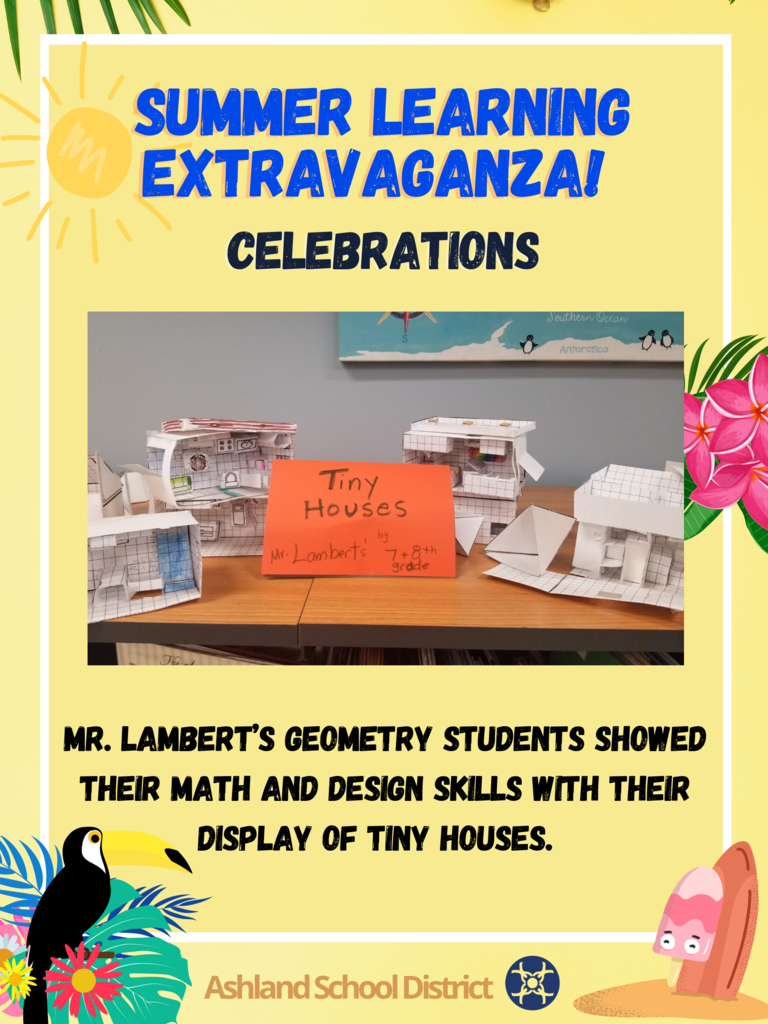 Summer Learning Extravaganza Celebrations!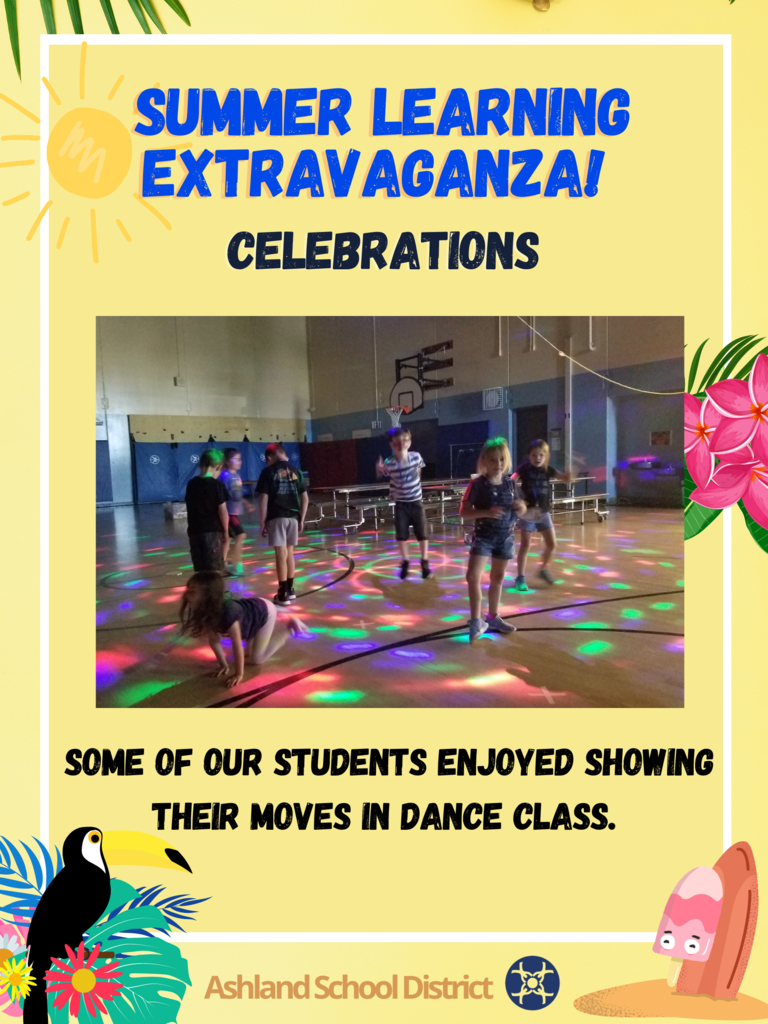 Rapid Summer Credit Recovery Celebrations!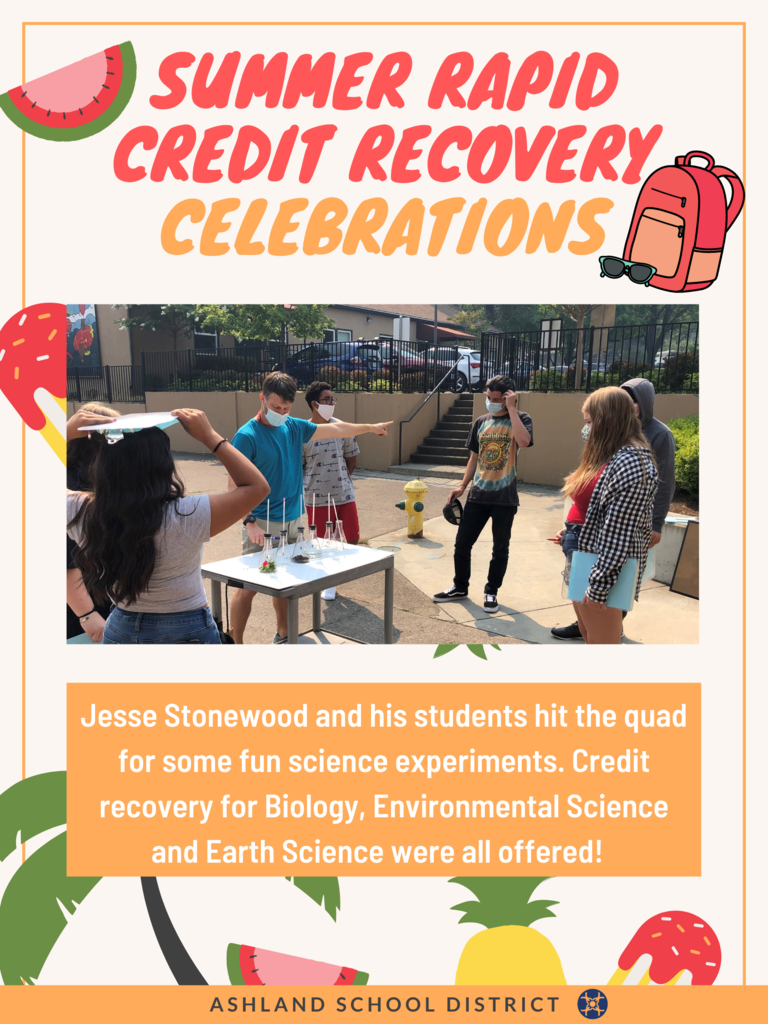 Summer Learning Extravaganza Celebrations!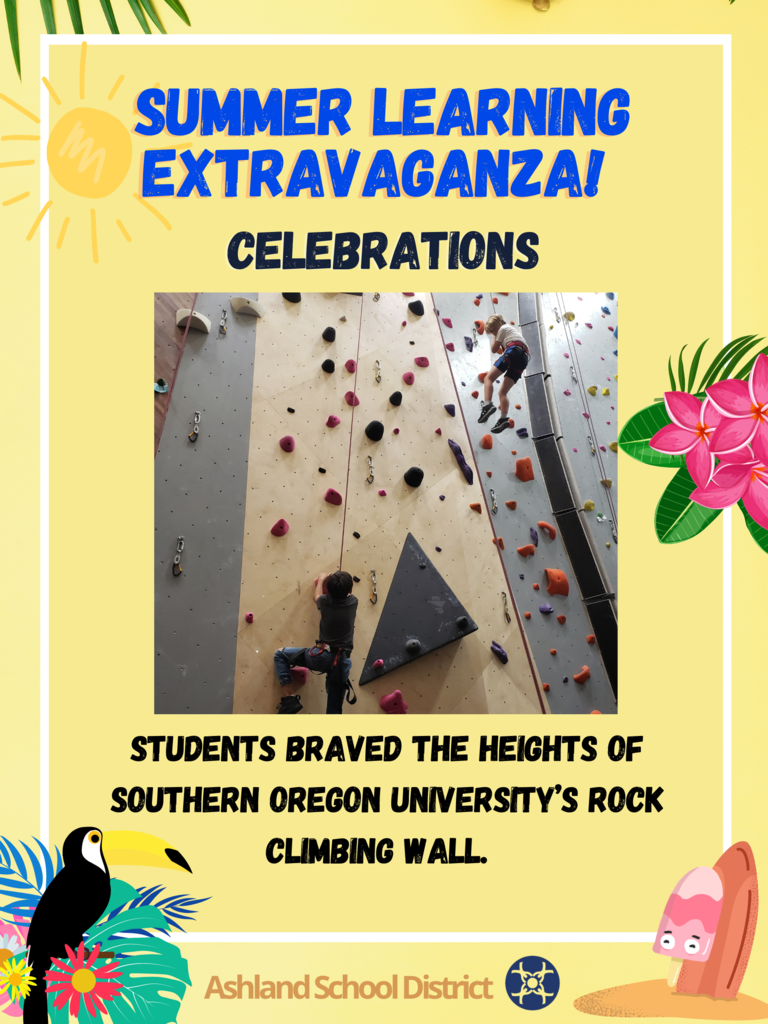 Rapid Credit Recovery Celebrations!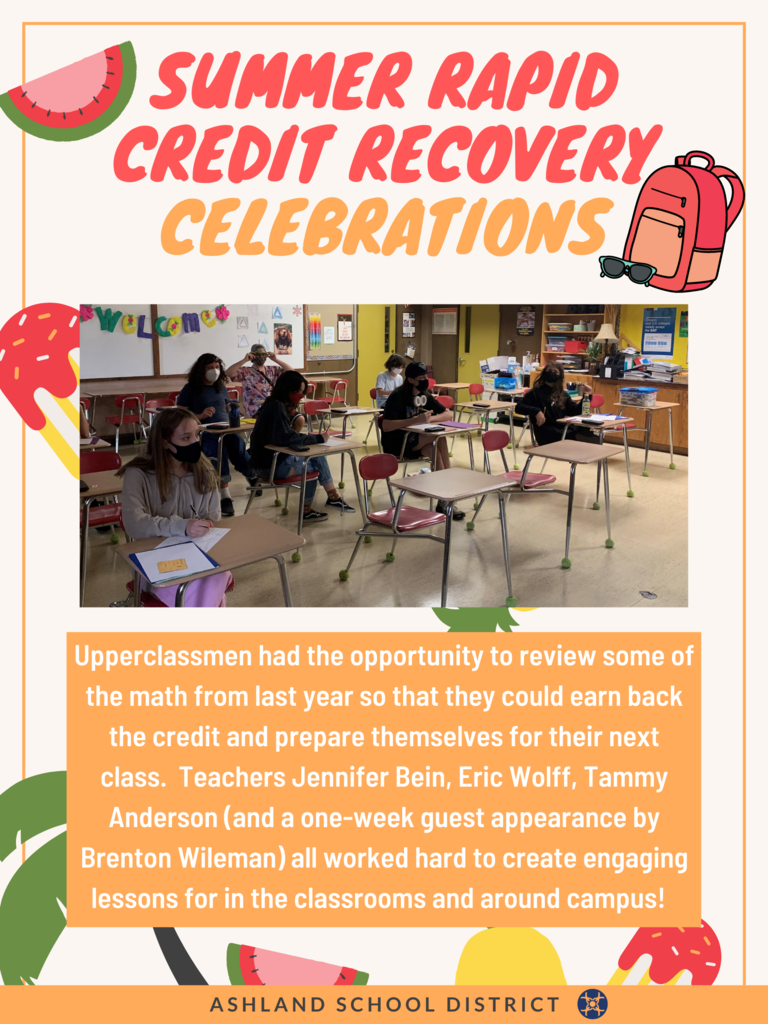 Summer Learning Extravaganza Celebrations!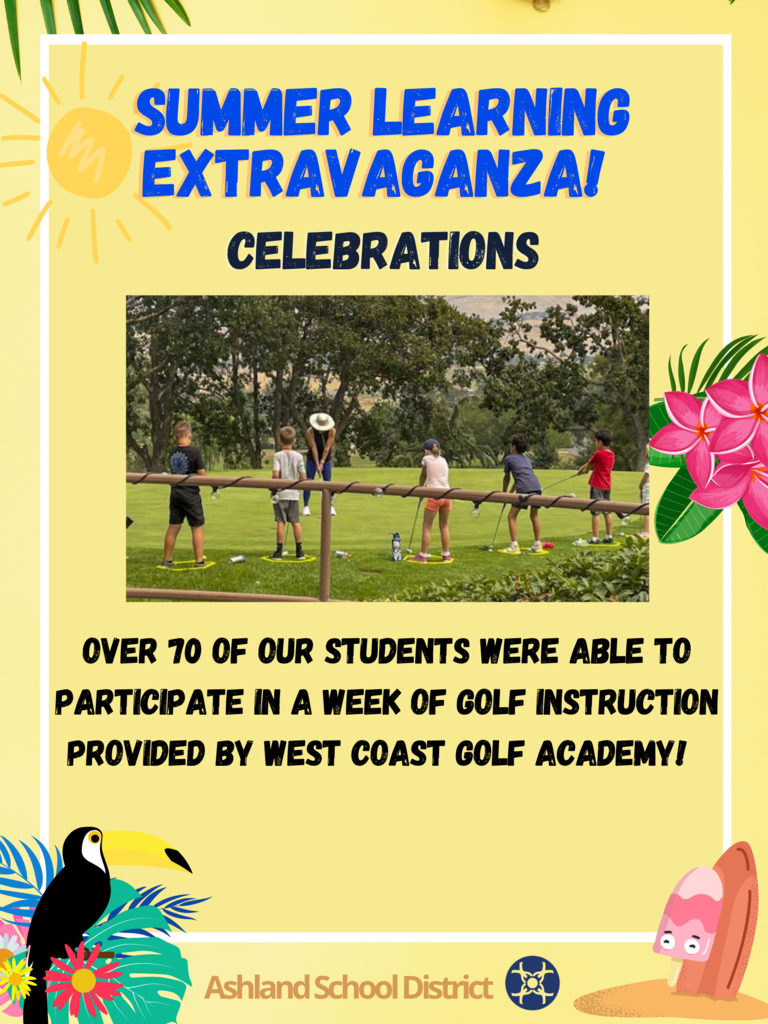 Summer Rapid Credit Recovery Celebrations!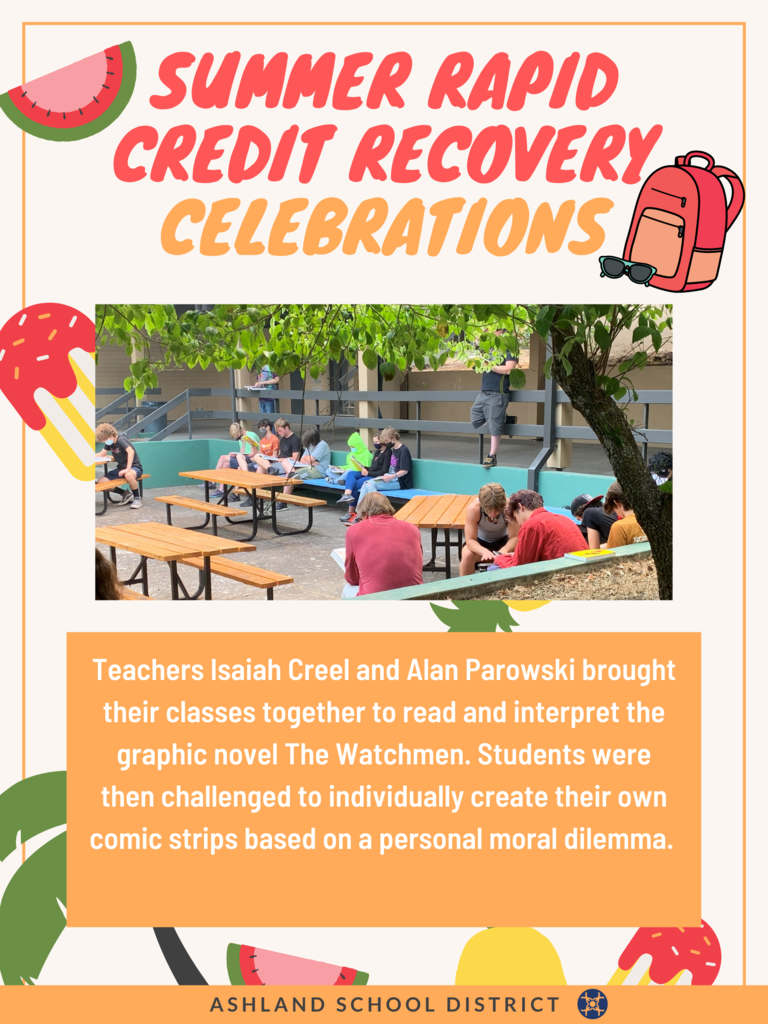 Summer Rapid Credit Recovery Celebrations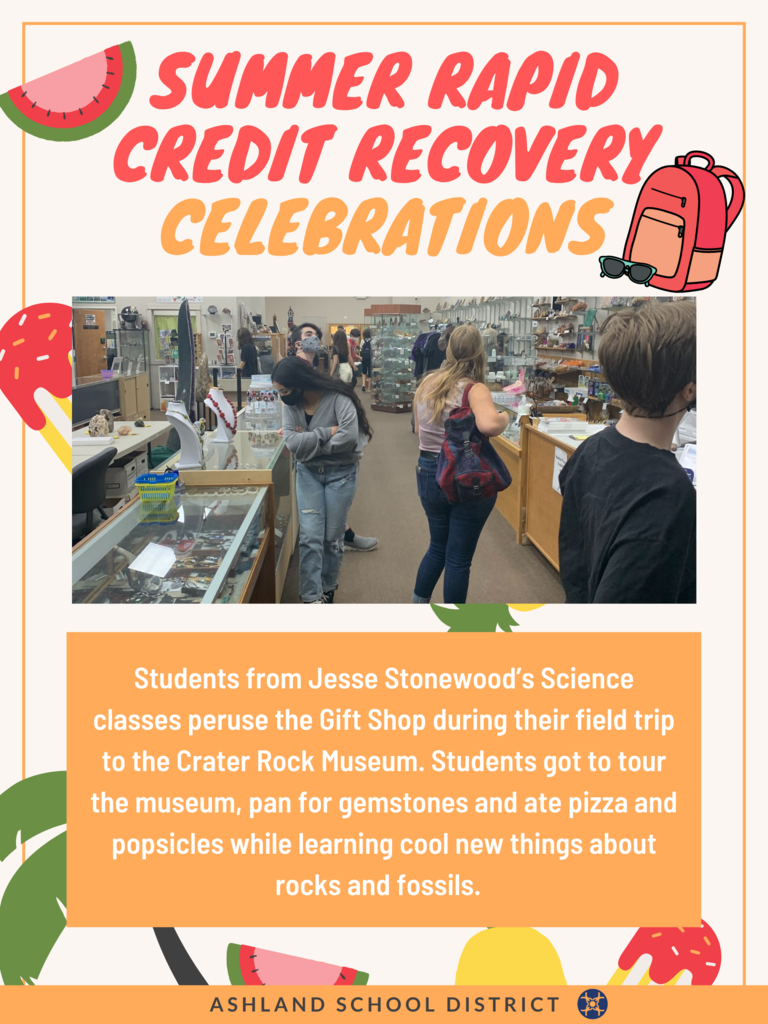 Summer Learning Extravaganza Celebrations!

High School Rapid Credit Recovery Summer School. Our two sessions of Rapid Credit Recovery have been a great success story. Students are enjoying the small classes, relaxed atmosphere and the ability to come together with peers to have some fun, meet some new friends and earn back those credits lost due to their individual circumstances around COVID closure last year. Several students even CHOSE to come back after the first session to attend the second session just for the fun and friendship!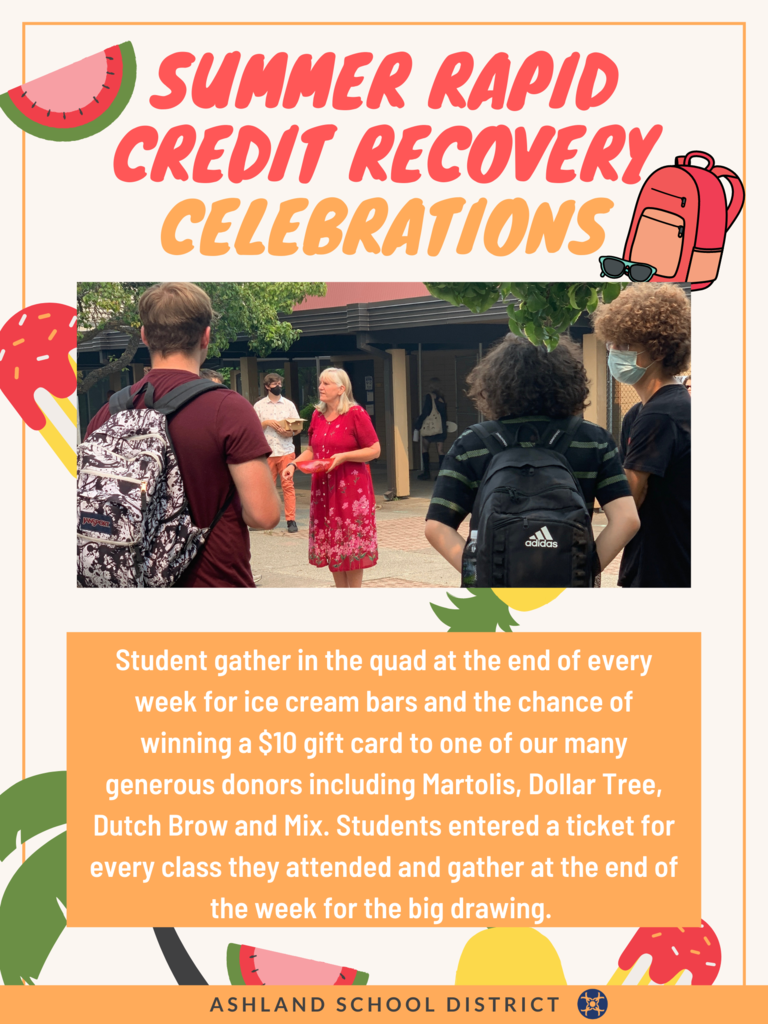 Summer Learning Extravaganza Celebrations!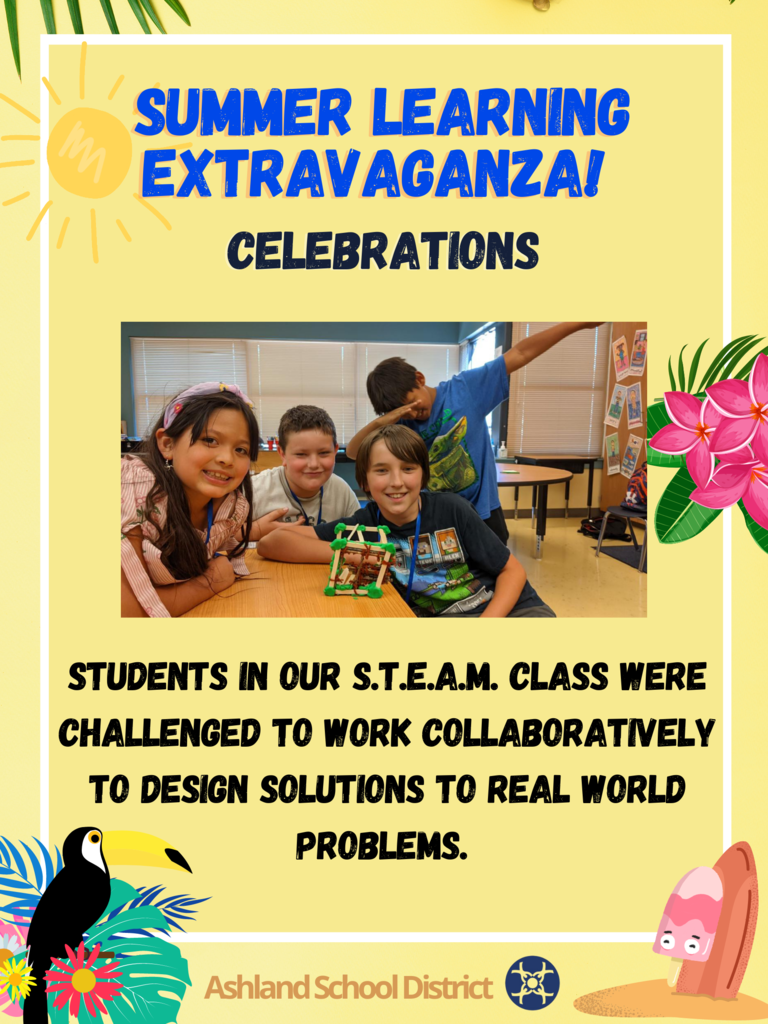 MESSAGE FROM THE SUPERINTENDENT: Governor Requires Masks for K12 Schools - July 30, 2021 Staff, Parents, Guardians, Families and Students; On July 29, Governor Kate Brown announced that she is directing Oregon Department of Education (ODE) and the Oregon Health Authority (OHA) to develop rules aligning to CDC recommendations and requiring masks indoors for K-12 schools during the 2021-22 school year. Read her full statement HERE. This is a change from local decision to state decision making on indoor masking and impacts all K-12 public and private schools. The Department of Education has indicated that the mask requirement will include "all students, staff, contractors, volunteers and visitors." As of Monday, August 2nd, students and staff in both the K8 and high school summer programs will be required to mask indoors. The masking requirement will continue for the start of the regular school year. As we head into our second three-week summer school session, we are updating our COVID safety practices to include required masking in response to the Governor's order, local health metrics and recent changes in quarantine rules that can reduce or eliminate the quarantine period for students that wear masks. While no one is excited about the requirement to wear masks in this heat, under the new County Health quarantine protocols for students wearing masks will reduce or eliminate quarantine periods in most cases - meaning more time in school. With four weeks to go before school starts, we continue to plan for full return to on-campus instruction five days a week and a year of on-campus connection and learning. We are continuing to follow COVID safety protocols and work with the Jackson County Department of Health around COVID safety. We recognize that parents and guardians have strong feelings and a range of beliefs around masking and state requirements. Our primary goal is to assure access to school, and the opportunity for learning and connection. Thank you in advance for your flexibility as we work together to keep our kids and staff healthy and in school for the summer and the coming year. Stay cool and enjoy your summer – Samuel Samuel Bogdanove Superintendent Ashland Public Schools Pronouns: He, Him, His

WATER USAGE FOR FIELDS The District is committed to water conservation and responsible water use to maintain fields when school is in session or in use by school activities. To this end, we currently water overnight to allow for maximum absorption and minimal evaporation and run off. We regularly monitor and adjust sprinklers to avoid spillage and loss of this valuable resource. We recognize that our fields are used by the community when school is not in session. The fields may not be watered in late summer, when school is in recess, or If the city issues a water curtailment. We will notify the community on our website if a water curtailment is issued.