🎉🎓Class of 2023 Retirees🎓🎉 On May 11th, we gathered at the beautiful Grizzly Peak Winery to honor a group of extraordinary individuals who have dedicated countless years of service to our district. Each retiree has played a crucial role in shaping the futures of numerous students. 🍎 Glenna Rost, our esteemed Alternative Education teacher within the Ashland School District. After 24 years of inspiring resilience and growth, your dedication will be remembered fondly. 🍃 Sue Pindell, our cherished 4th/5th grade teacher at Willow Wind, your 15 years of nurturing young minds has made an immeasurable difference. 📘 Betsy Bishop, our Drama/English maestro at Ashland High, your 35-year tenure filled with passion and creativity has left a lasting legacy. 📚 Carol Baker, our dedicated EA Site Based at Ashland High, your 17 years of unwavering support has guided countless students on their path to success. 🔧 Nancy Steele, our vigilant Head Custodian at Willow Wind, your 32 years of tireless dedication behind the scenes have kept our schools safe and in pristine condition. 🔧 Brad Cummings, our reliable Head Custodian at Ashland Middle, your 29 years of service ensured a welcoming and safe learning environment for our students and staff. 🍏 Lori Davis, our caring Food Service Worker, your 21 years of providing nutritious meals have fueled the bodies and minds of our students. 🚌 Marvin Phillips, our friendly Bus Driver, your 5 years of ensuring the safe transportation of our students have begun countless school days on a bright note. Each of you has significantly contributed to our school district's success and enriched the lives of those you have touched. We express our heartfelt gratitude for your years of service, passion, and dedication. As you embark on your well-deserved retirement, we wish you joy, relaxation, and a new journey of discovery and adventure. Congratulations, Class of 2023 Retirees! 🎉👏 We thank you for your service.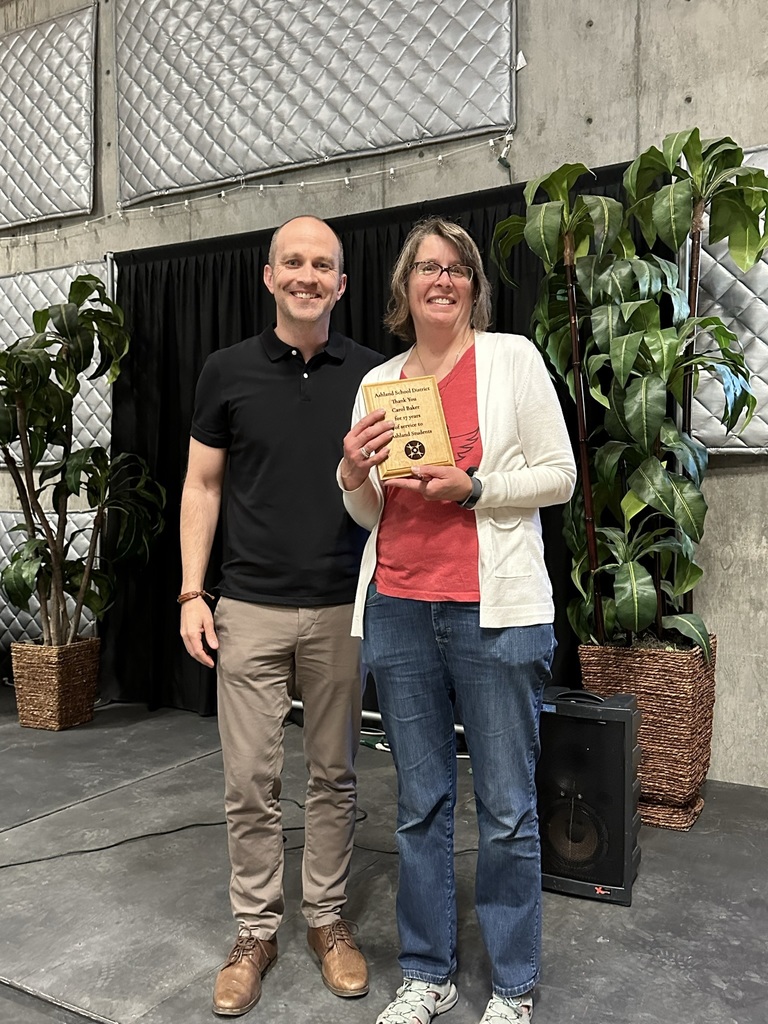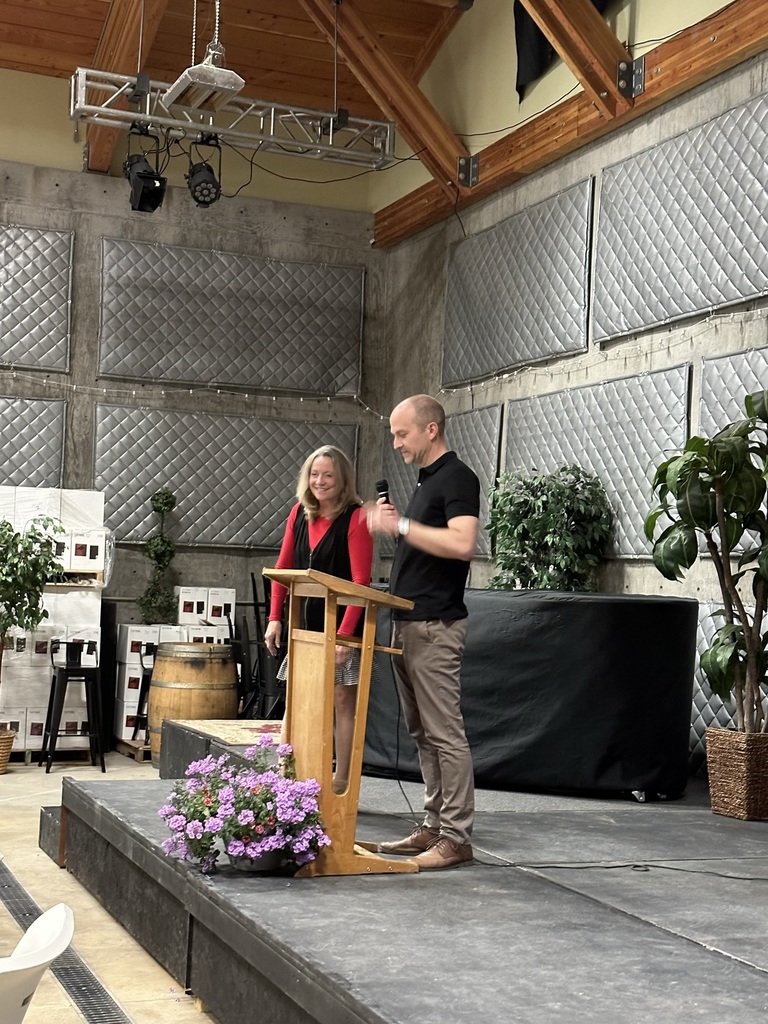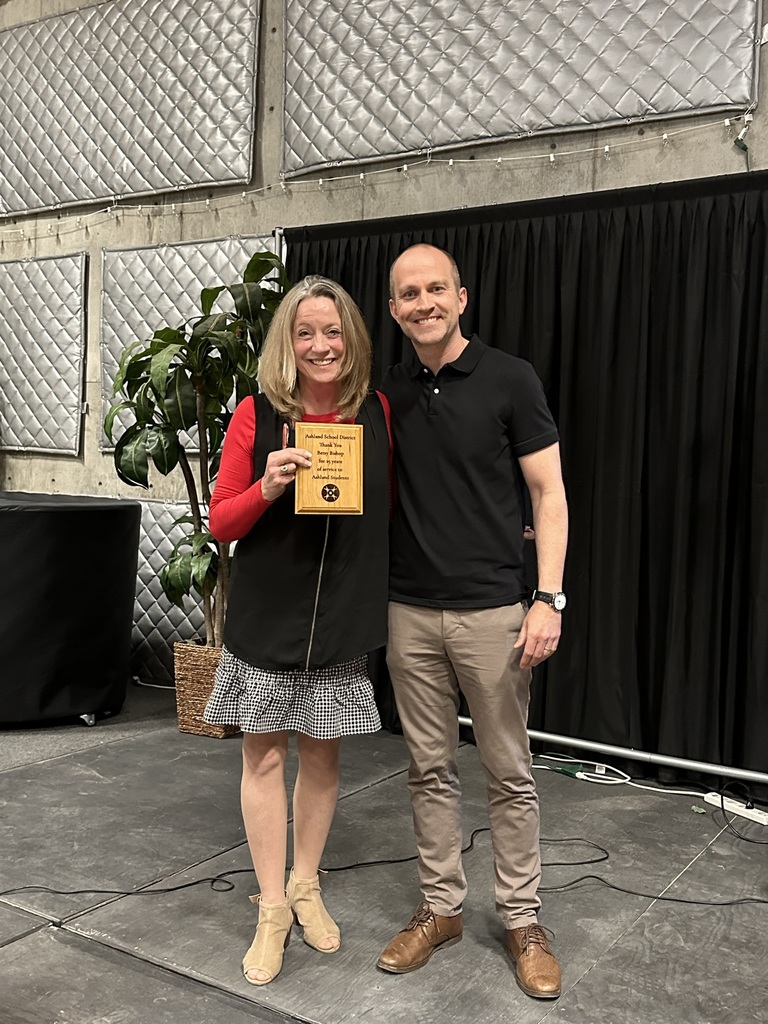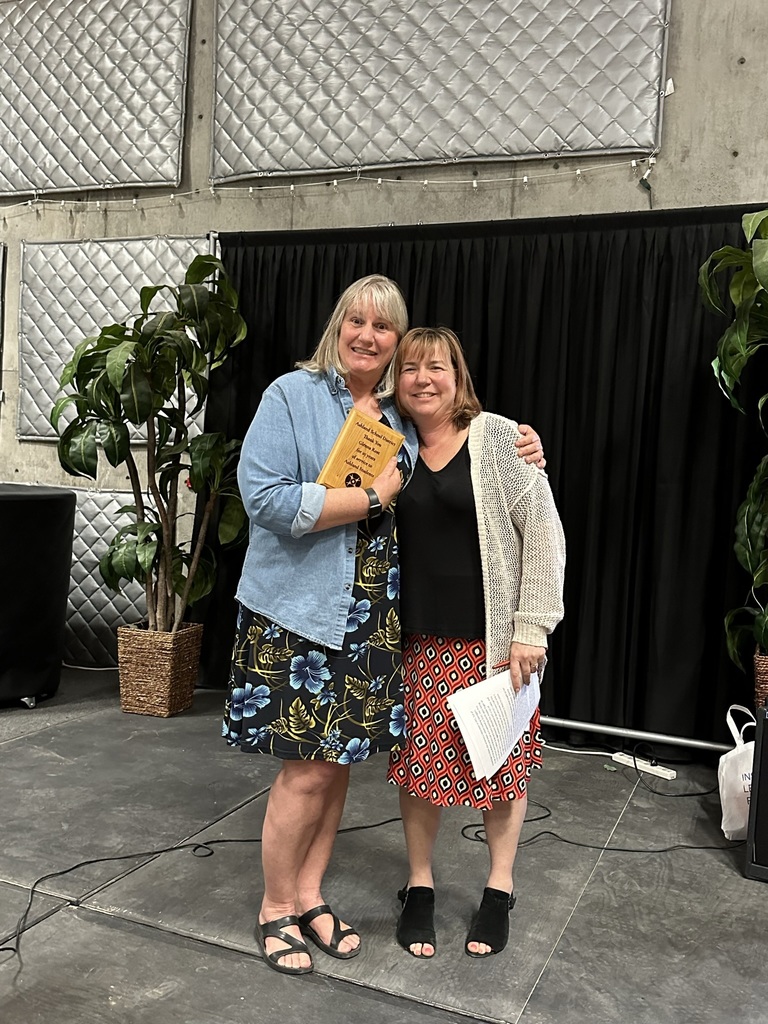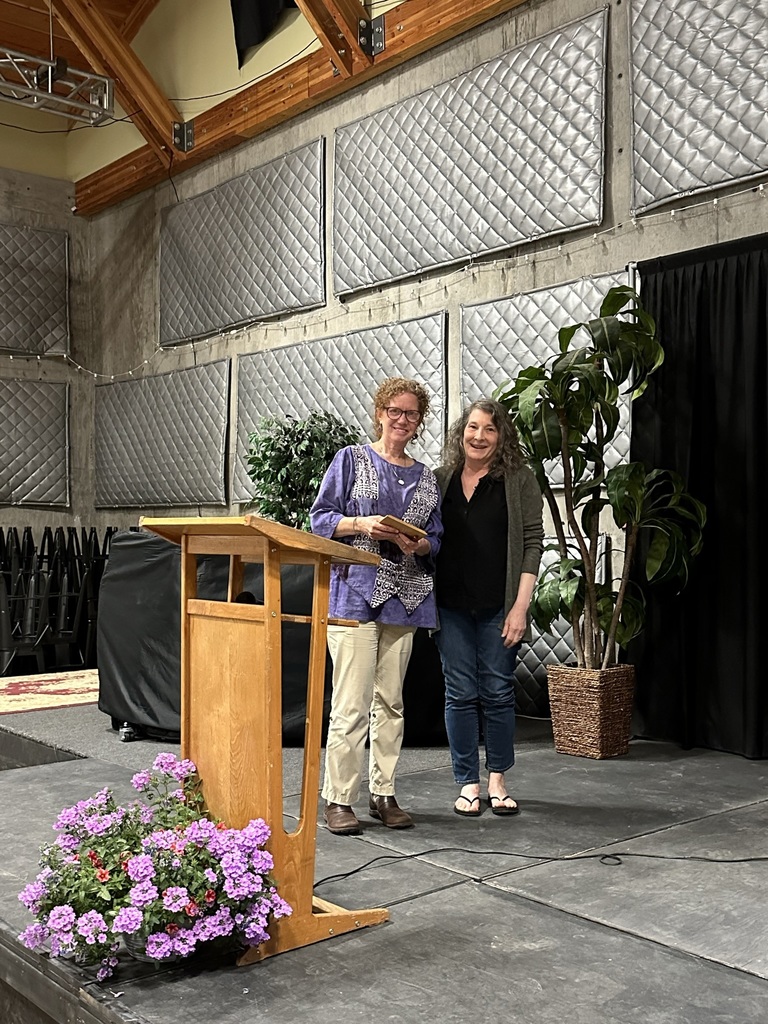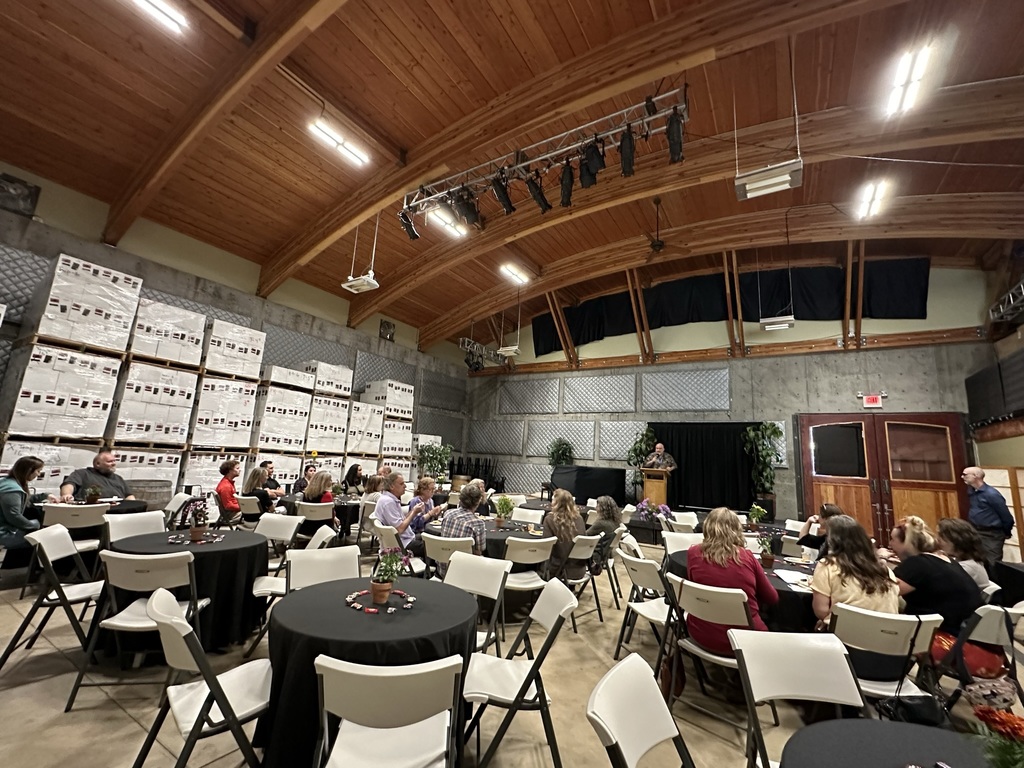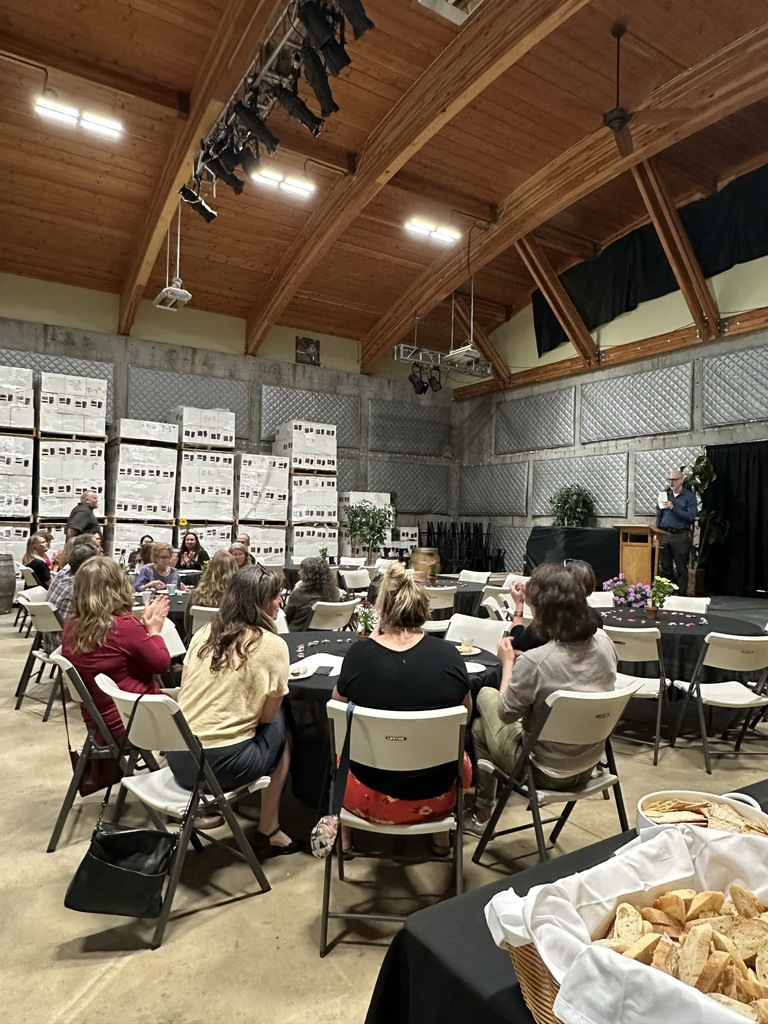 🎉 Celebrating Milestones! 🎉 Ashland School District welcomes the following teachers that have completed the three-year Induction period and demonstrated the skill, dedication, and heart required to be an Ashland teacher. At Ashland High, congratulations Bryanna Trevino and Isaiah Creel! In Ashland Middle School, hats off to Allen Lambert, Erika Williford, and Melinda Lindgren! Helman Elementary, let's celebrate Juliana Quick, Karen Tkaczyk-Turner, and Brian Doak! TRAILS Outdoor School's Cadie Langer, Willow Wind's Emily Bland, and Brittany Whitfield from Student Services! Here's to many more years of shaping the future! 🎓🎈🥳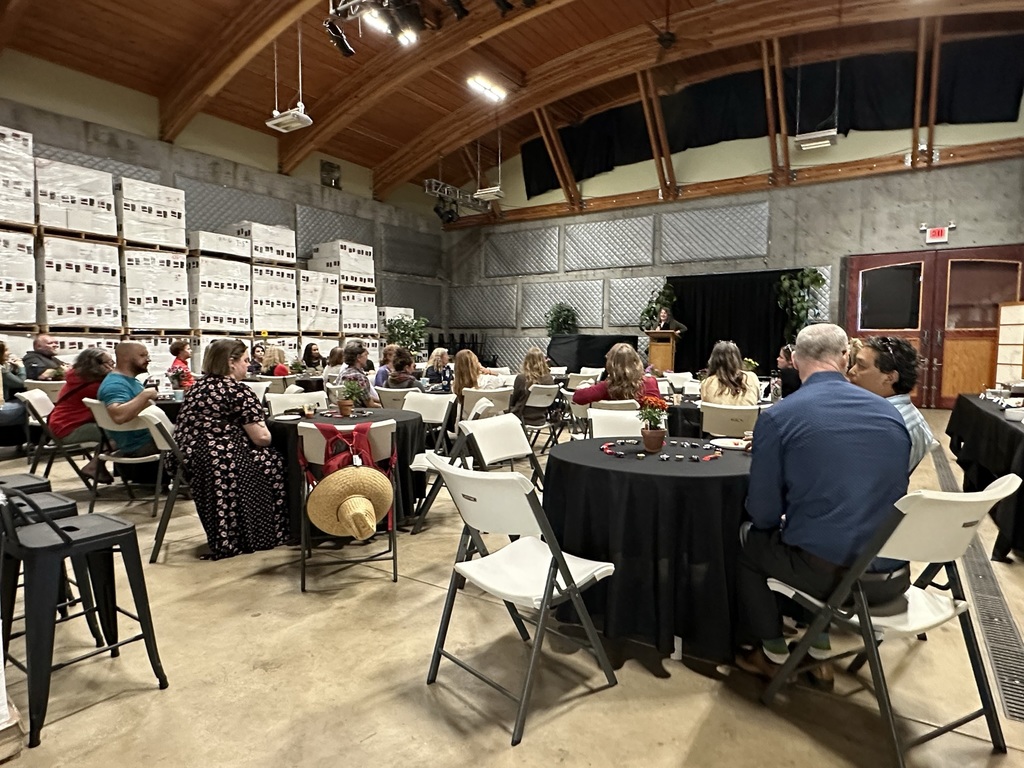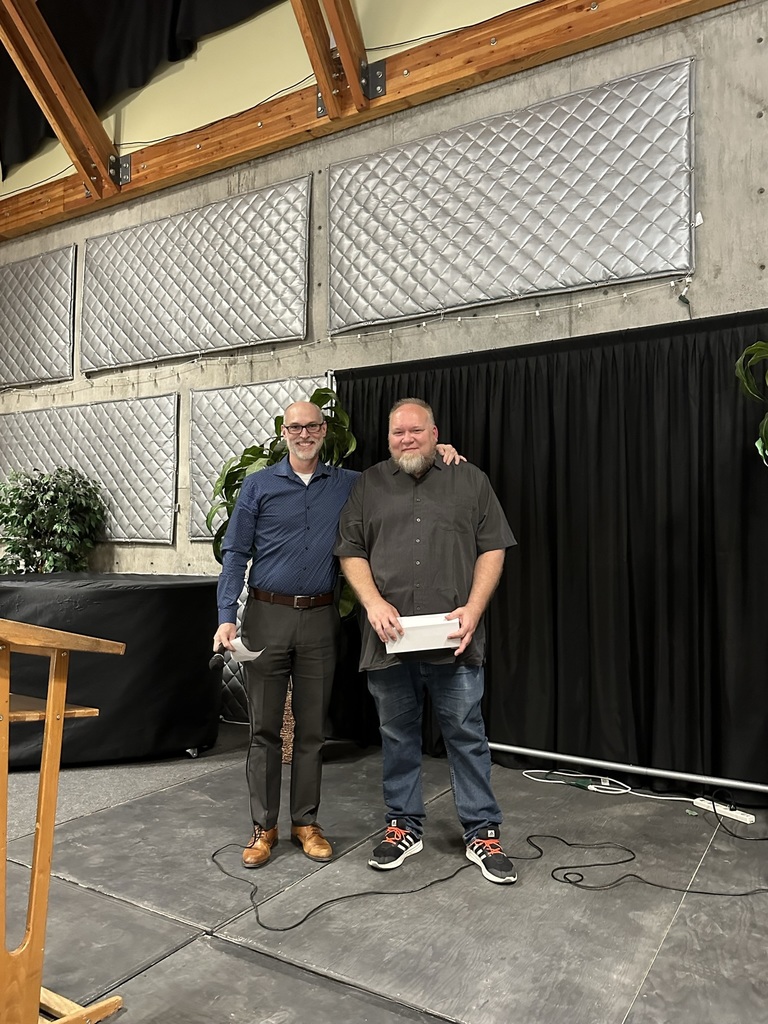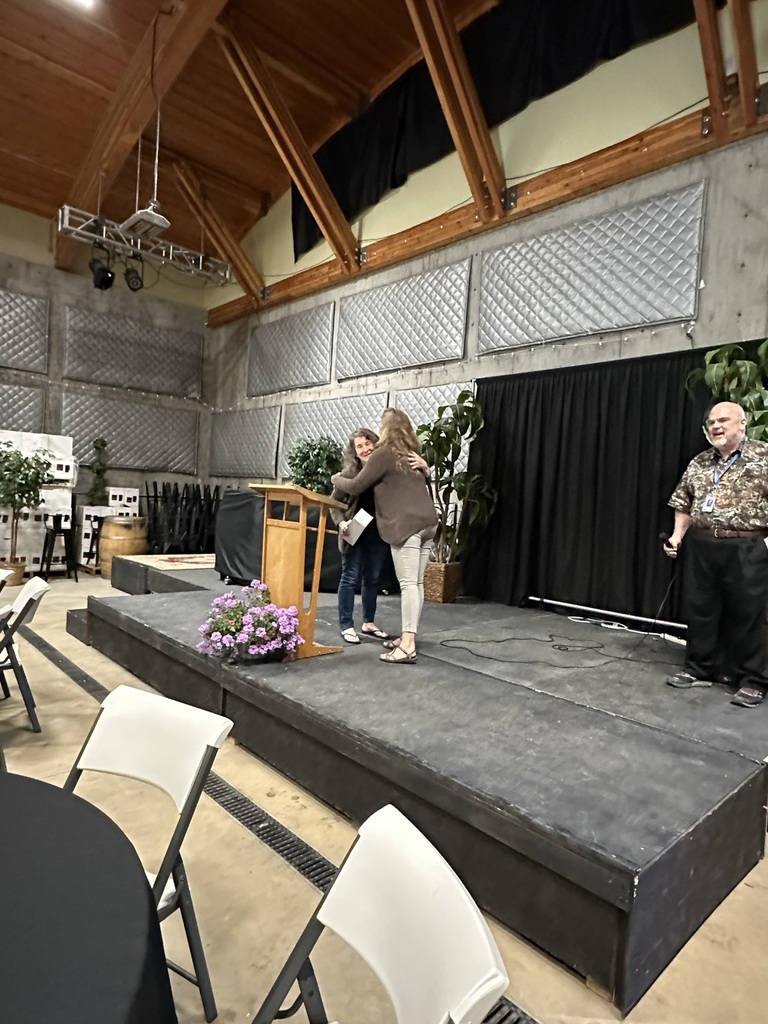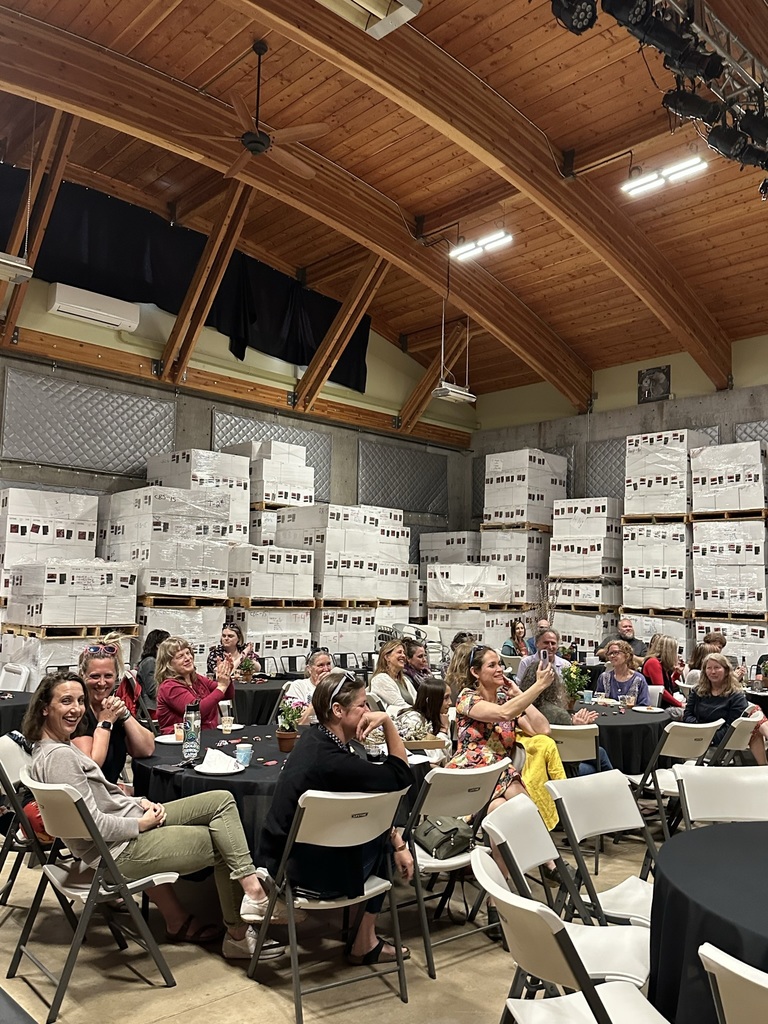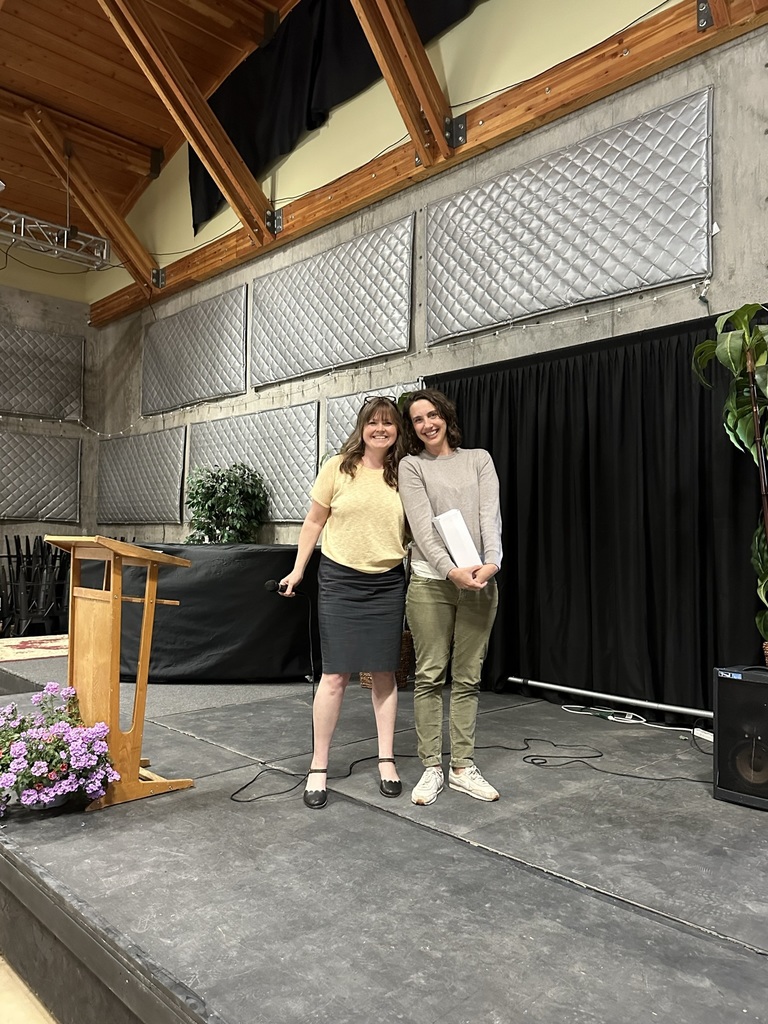 Coffee With The ASD School Board Monthly opportunity for the Ashland School District community to engage with the Ashland School Board at different local coffee shops and cafes. Once you've purchased a beverage (or not), 1 or 2 school board members will be seated and available for general conversation about the school district. When: May 18th, 2023 4:00-5:30 PM Where: Pony Espresso, 175 Lithia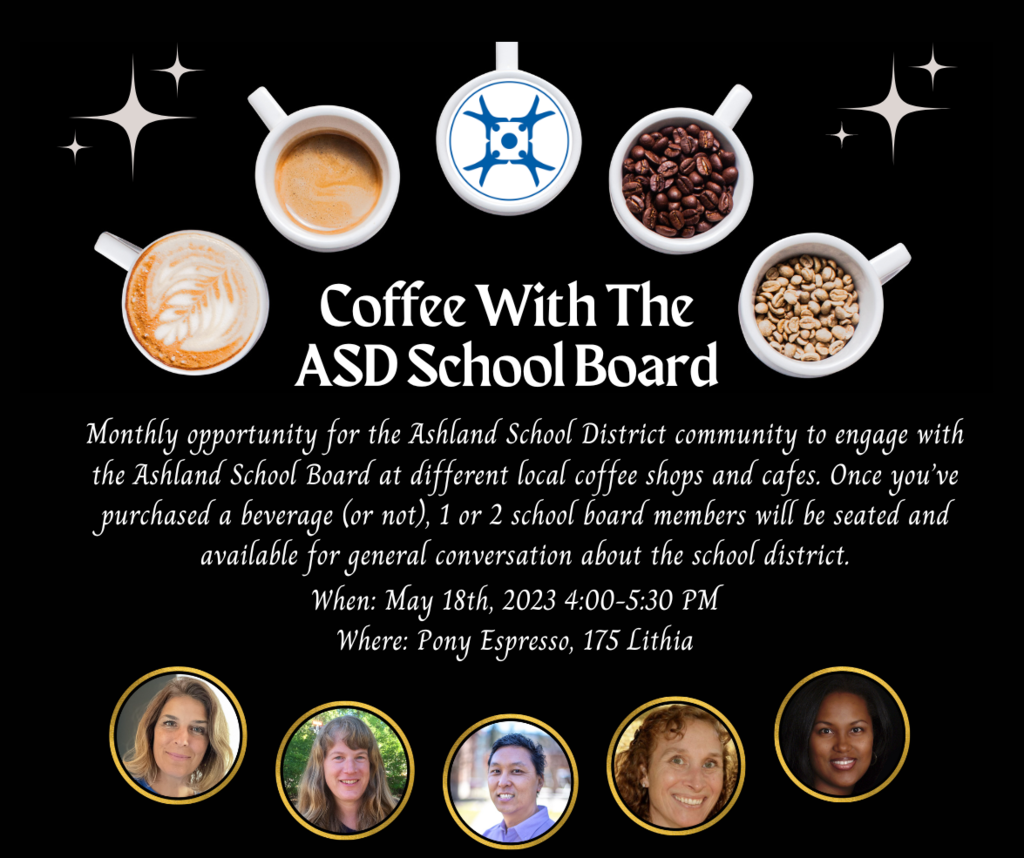 🍎📚✏️ Happy Teacher Appreciation Week! 📚✏️🍎 As we celebrate #TeacherAppreciationWeek, join us as we express our deepest gratitude to all the teachers who have dedicated their lives to shaping our minds and nurturing our hearts. Their passion, patience, and unwavering support have made a lasting impact in countless lives, inspiring generations of students to reach their full potential. We'd love to hear your stories in the comments below. Share an experience with a teacher who has impacted you or someone you know. Let's show our appreciation and remind them how much they mean to us. Feel free to tag your school and use the hashtag #TeacherAppreciationWeek to join the conversation.🏆💖 #TeacherAppreciationWeek #ThankATeacher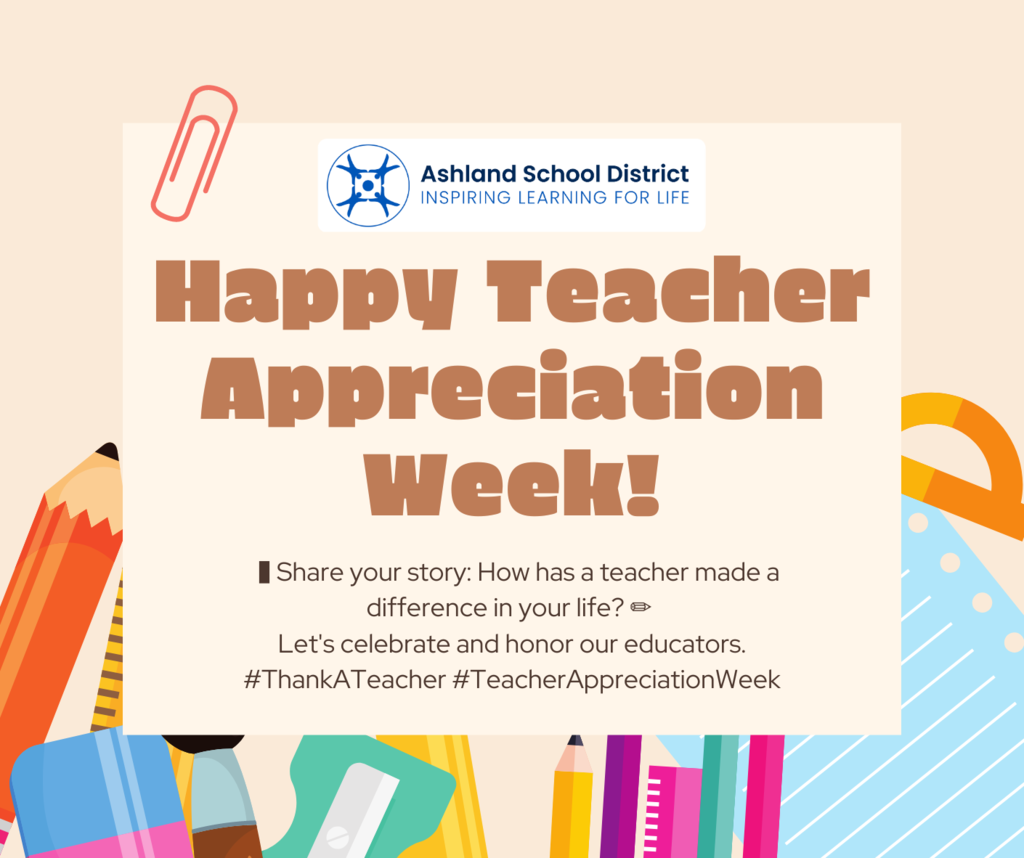 Walker Update: Exciting times at Walker Elementary! The greatly anticipated move into the new building is upon us. Ashland School District staff have been working tirelessly to settle into their new spaces in preparation for the arrival of students on May 8th. Construction presence is minimal with only some minor follow-up landscape work and building commissioning to be completed. With project completion and building turnover freshly behind, it's time to enjoy this great new campus and all it has to offer present and future staff and students of the wolf pack.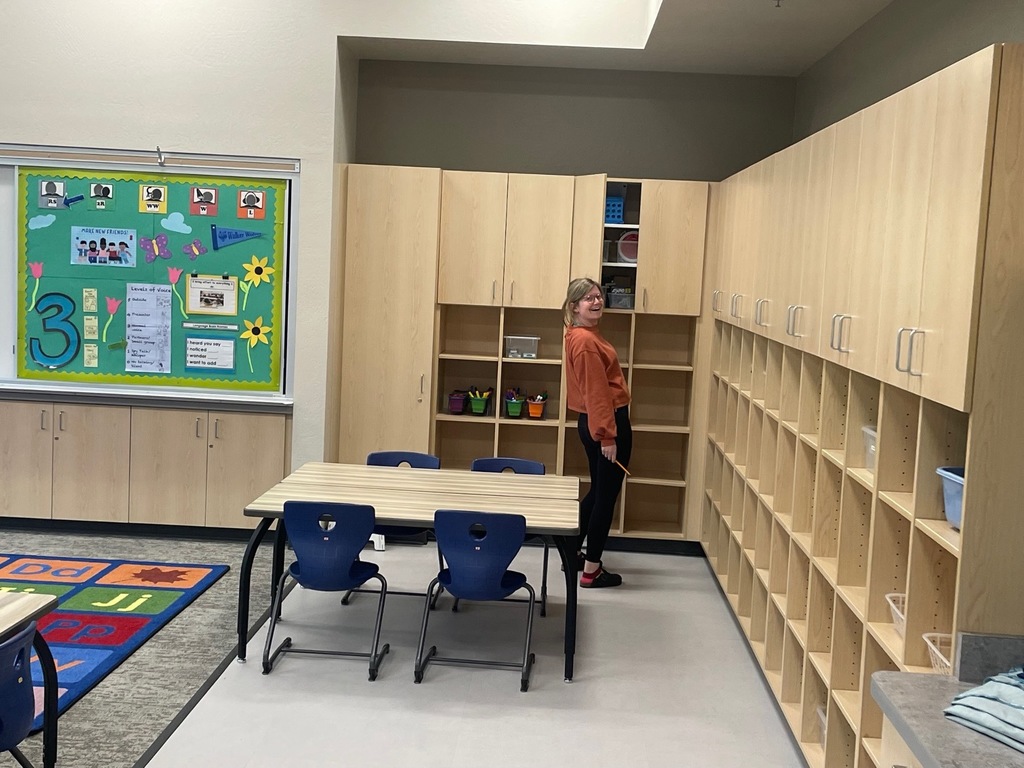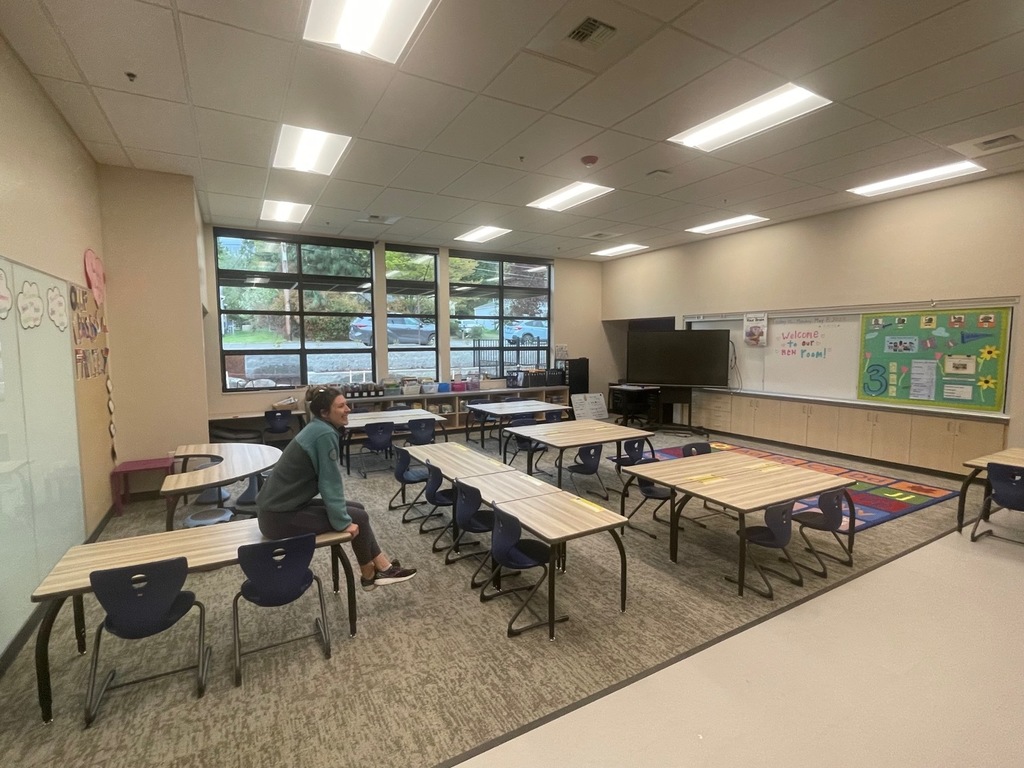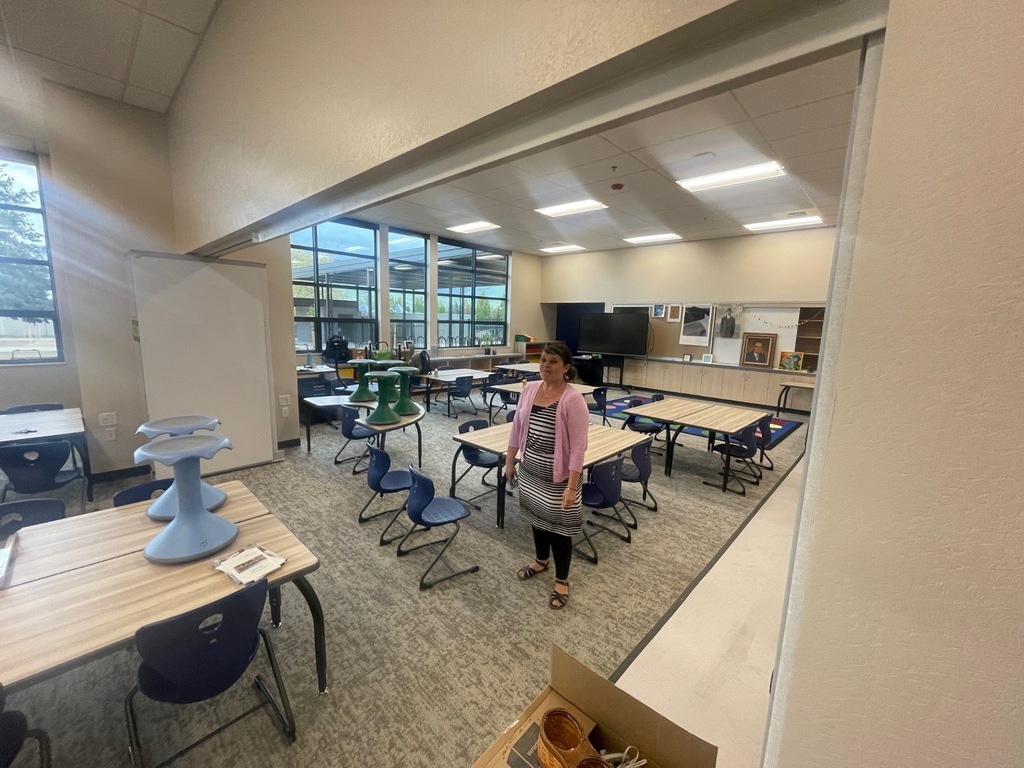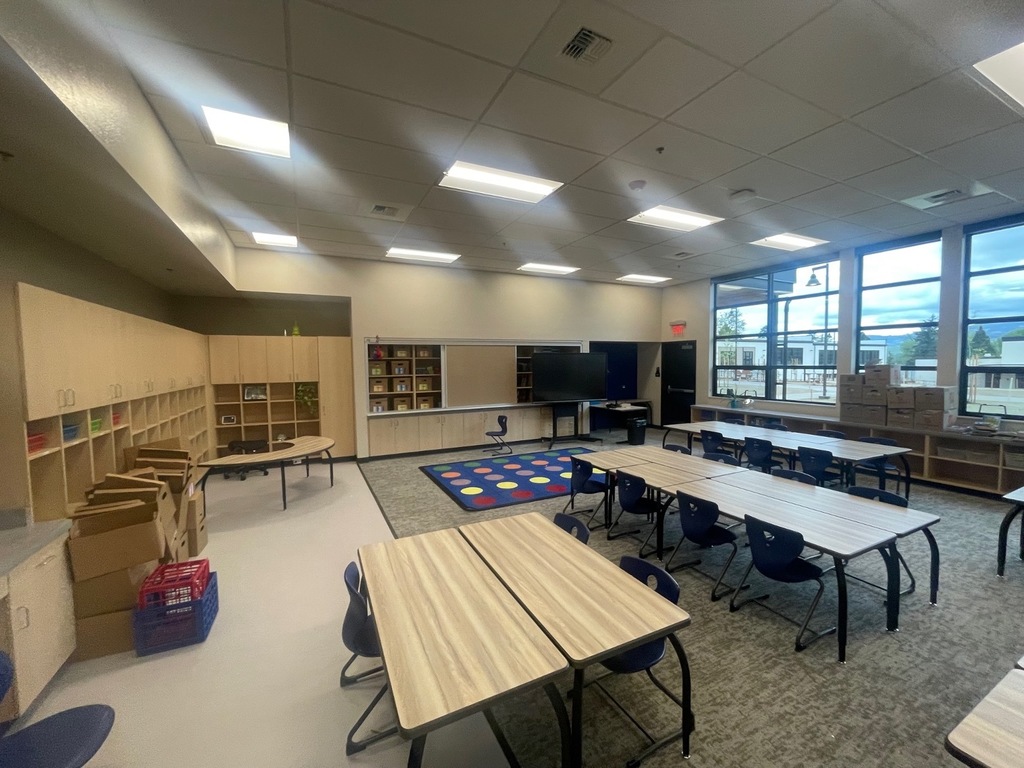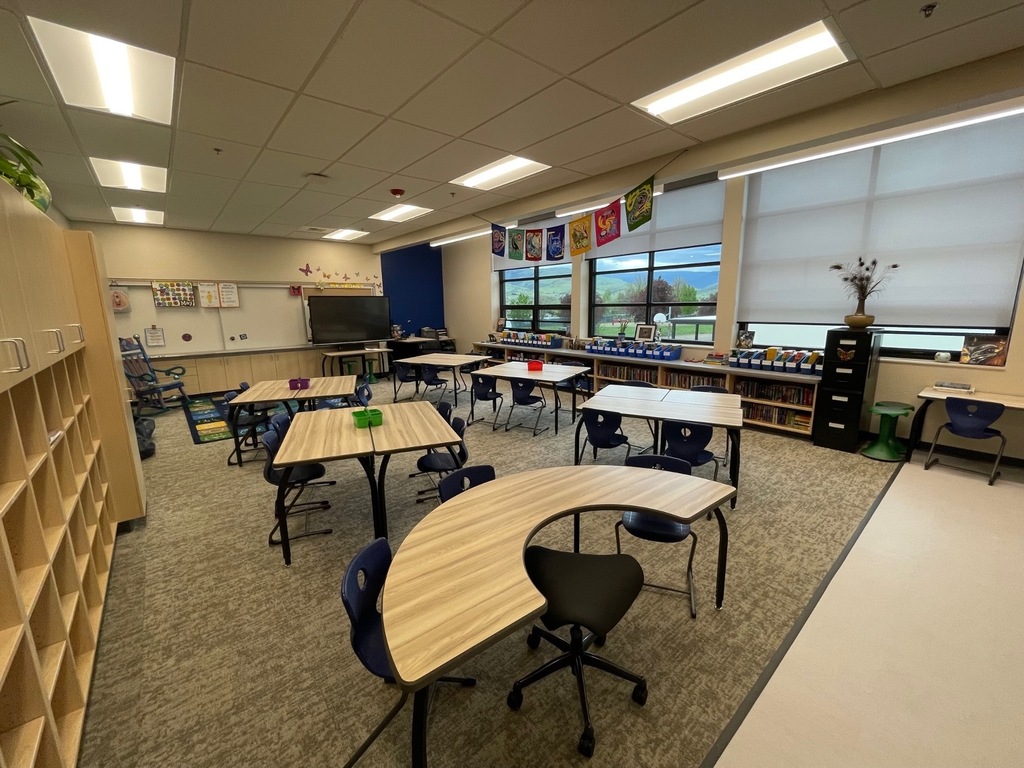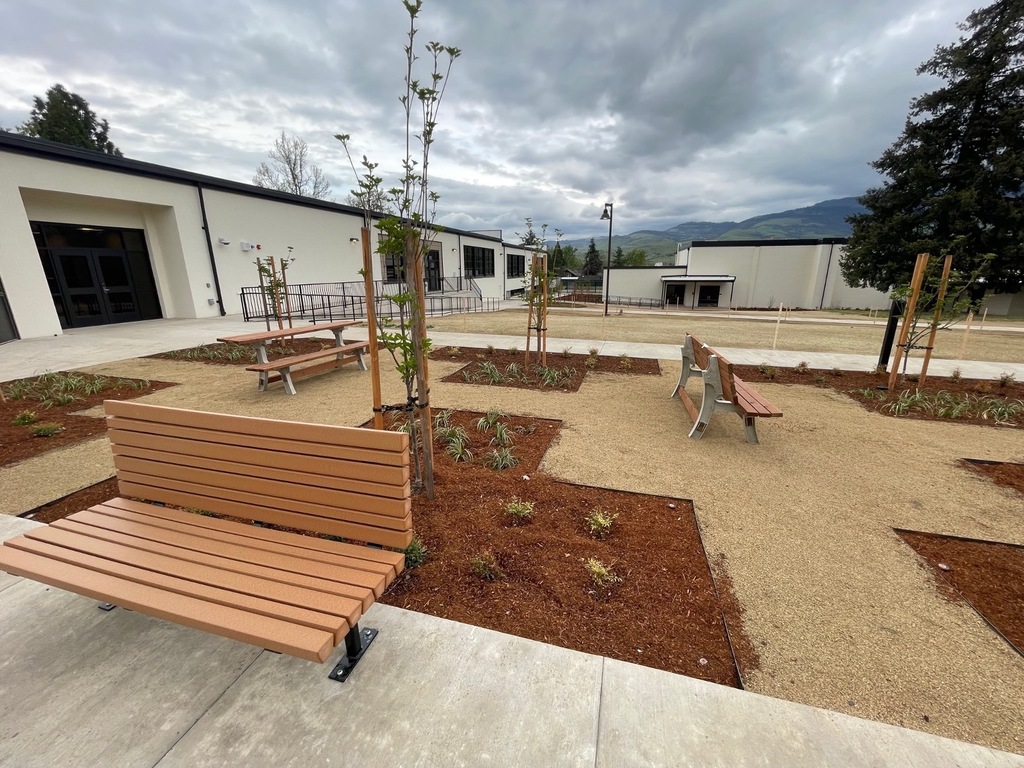 Ashland School Board Innovation Committees Ashland Families, Students, and Community Members - The Ashland School Board recently voted to create a series of Innovation Committees focused on some key areas that are of great importance to the district's operations and strategic plan. These committees will gather information and present their ideas to the Ashland School Board. We are seeking those with skills, insights, and broad perspectives to help envision schools for the future for ALL Ashland children. At this time, the three committees we are moving forward with are: • Calendar and Schedule; • Re-imagining High School; and • Enrollment: Attracting New Children and Families to Ashland. Two meetings will be held this year and work will be scheduled to continue next fall. Committees will be comprised of a number of constituent groups including community members, family members, teachers, administrators, and students. If YOU are interested in learning more or serving on one of these committees, please take a moment to fill out this form to let us know by April 30, 2023. Click the link below for detailed information and to apply:
https://www.smore.com/0e5j9-school-board-innovation-committees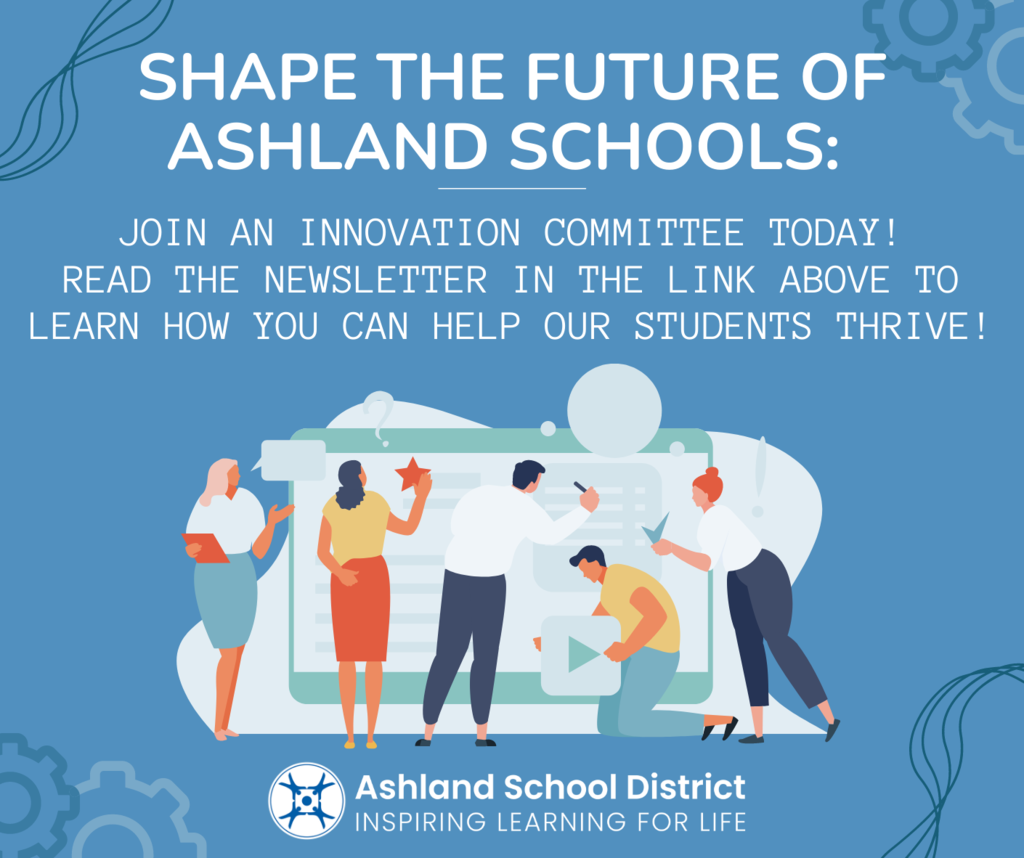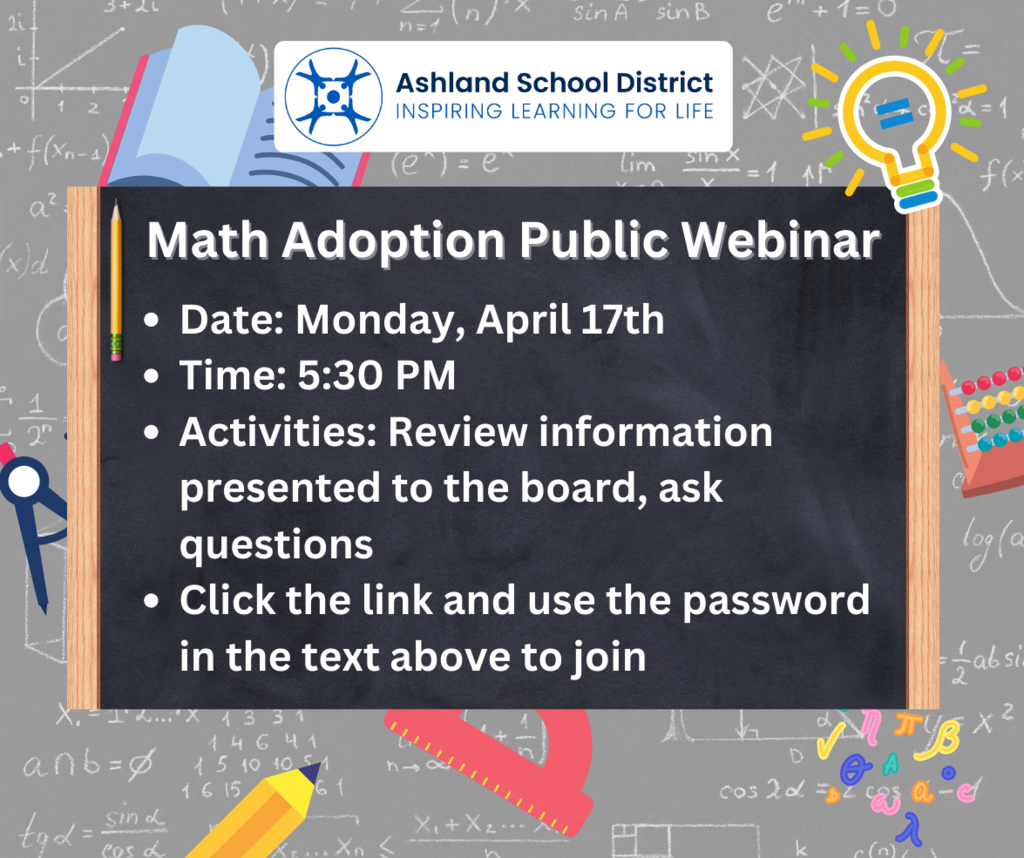 Monthly opportunity for the Ashland School District community to engage with the Ashland School Board at different local coffee shops and cafes. Once you've purchased a beverage (or not), 1 or 2 school board members will be seated and available for general conversation about the school district. When: April 20th, 2023 9:00-10:30 AM Where: Hither, 376 E Main St

📚✨ National School Librarian Day Celebration Recap! ✨📚 On April 4th, we celebrated and thanked our incredible school librarians and library support staff for all they do to support students and all of us! 🌟 A big shoutout to Aimee, Matt, Karl, Julie, Donna, and Tori for their dedication and creativity in making our school libraries a welcoming and enriching space for everyone! 🙌 We hope everyone had a chance to give their librarians a high five and express gratitude for their invaluable contributions to our schools and community. Belated National School Librarian Day wishes to Aimee, Matt, Karl, Julie, Donna, and Tori! 🎉👩‍🏫👨‍🏫 #NationalSchoolLibrarianDay #AshlandSchoolDistrict #LibraryHeroes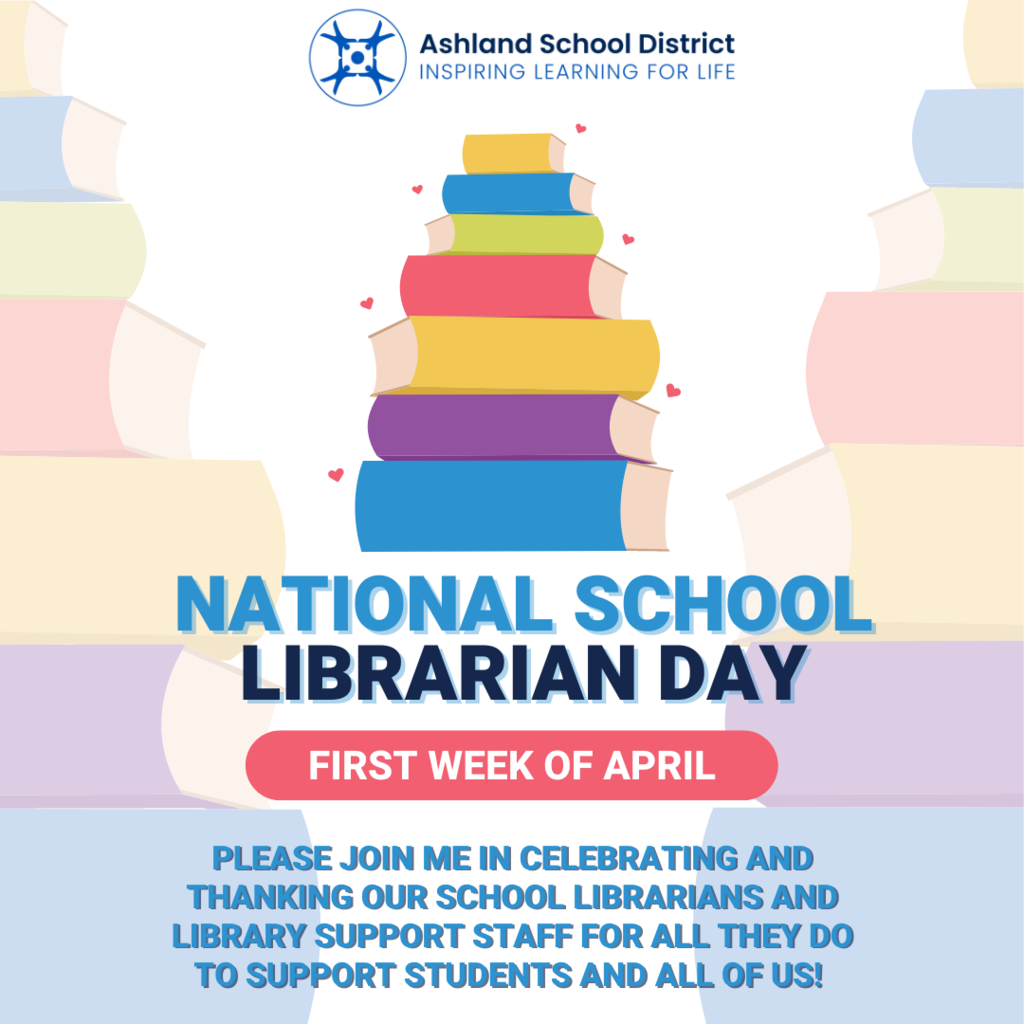 🎉🏫 Happy National Assistant Principals Week! 🏫🎉 This week, we're celebrating the outstanding dedication and hard work of our three amazing Assistant Principals at Ashland School District: Rebecca Gyarmathy at Ashland Middle School, and Francisco Lopez-Atanes & Becca Laroi at Ashland High School! 🌟 Rebecca Gyarmathy, a familiar face in Ashland Schools, has been dedicated to creating great learning environments for students and staff throughout her career. With her strong background in special education and reading, she continues to make a tremendous impact at AMS. Thank you, Rebecca! 🙌 Francisco Lopez-Atanes has been a beloved member of the AHS community, quickly establishing himself as a teacher leader. Born in Madrid, Spain, and having a diverse educational background, Francisco brings a unique perspective to Ashland High School. We're grateful for his ongoing contributions as Assistant Principal! 🌟 Becca Laroi, a proud advocate for equity and inclusion, is making a difference at AHS as Assistant Principal. With experience as a special education assistant, department head, instructional leader, and softball coach, she is dedicated to serving the Ashland community. Thank you, Becca! 👏 Let's all take a moment to thank these incredible educators for their invaluable contributions to our schools and community. Happy National Assistant Principals Week, Rebecca, Francisco, and Becca! 🎉👩‍🏫👨‍🏫 #NationalAssistantPrincipalsWeek #AshlandSchoolDistrict #EducationHeroes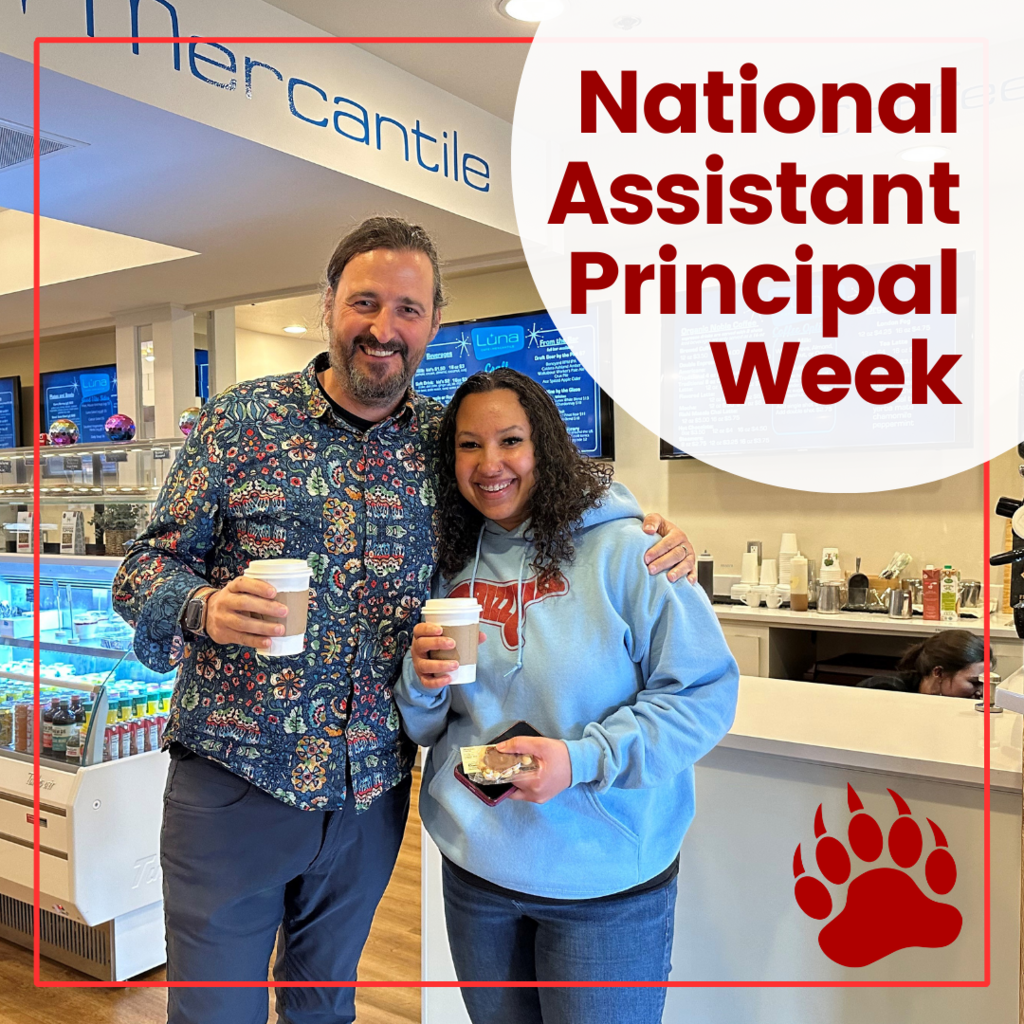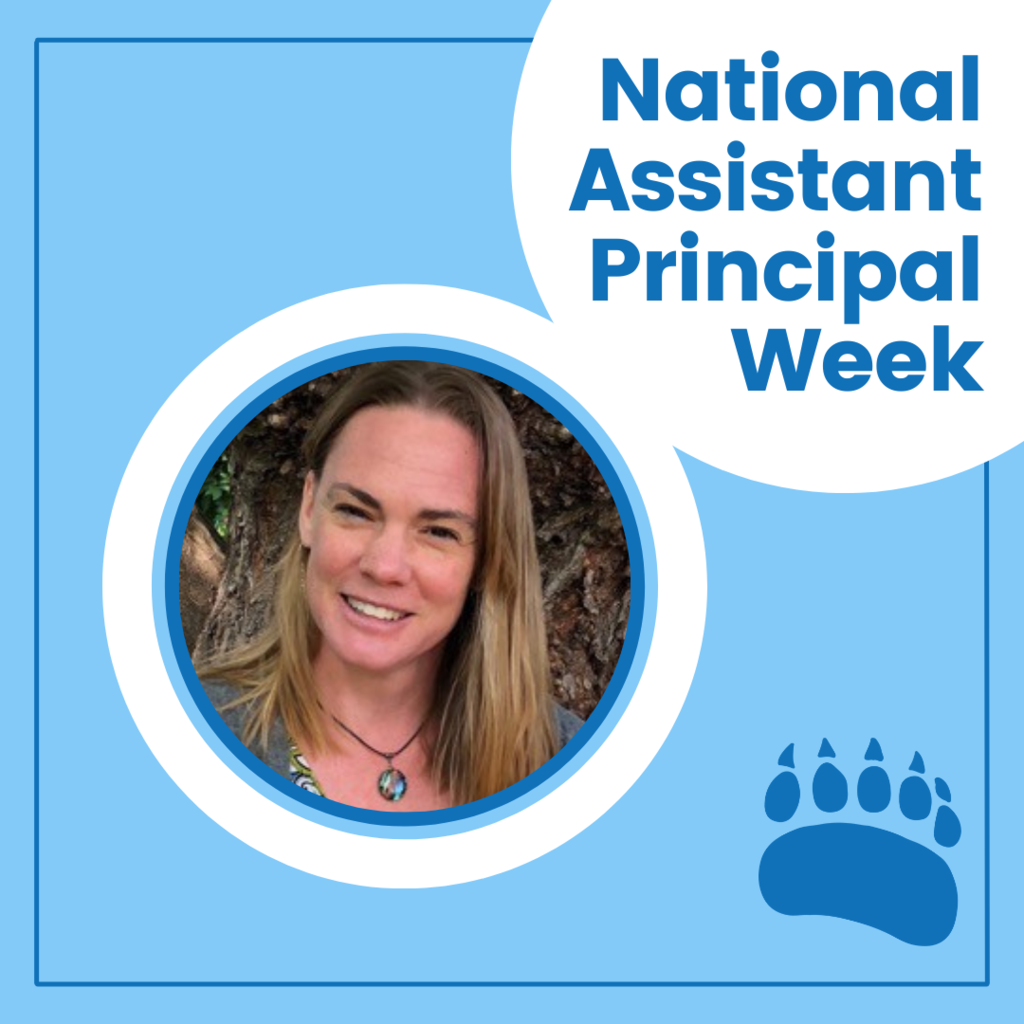 This past week our district administrators had their final professional development session with Marsha Moyer. The work has been focused on our certified growth and evaluation system. Back in June administrators began this focused work together to embrace the new system and rubric which were chosen by a committee that included teacher leaders. The final session this week (after countless Zoom trainings and in person sessions) included the opportunity to visit three AHS classrooms: woodworking, French 1, and AP US History. We are proud of the passion and drive our administrative team has for instruction and students and the work they continue to put in to strengthen growth.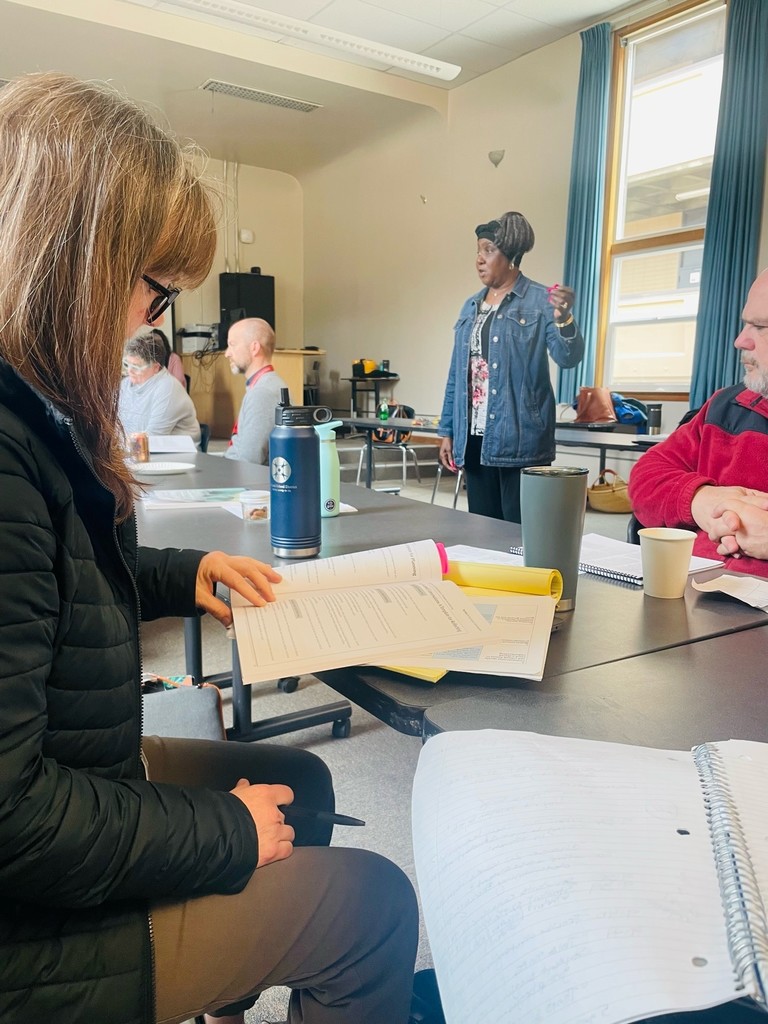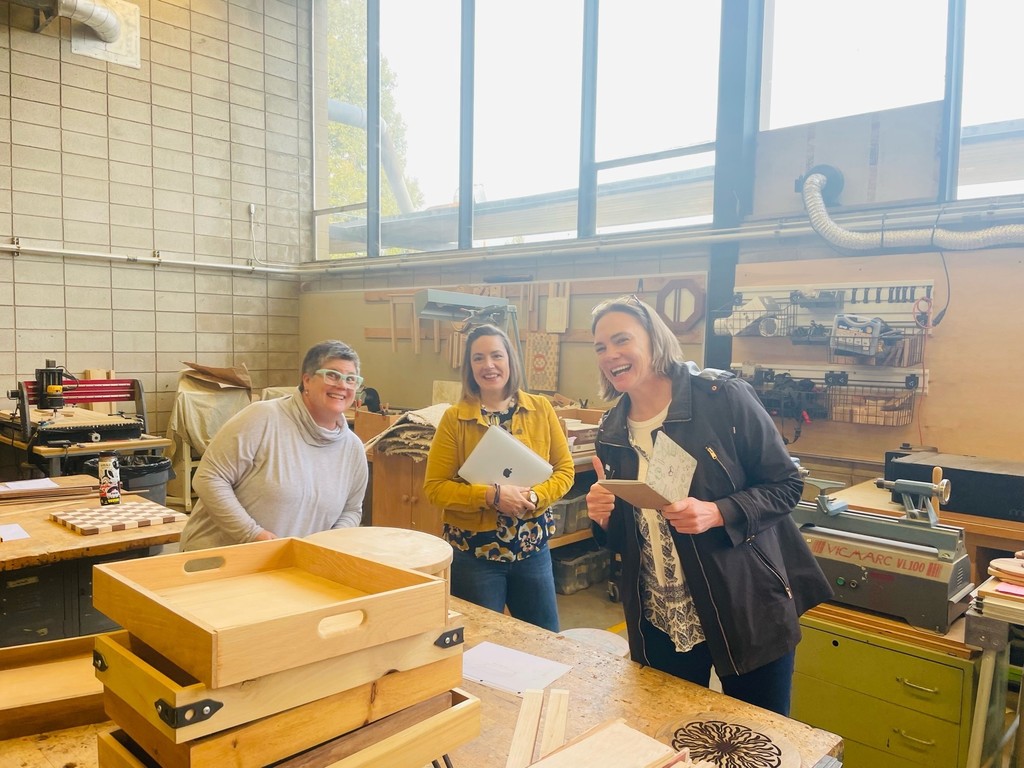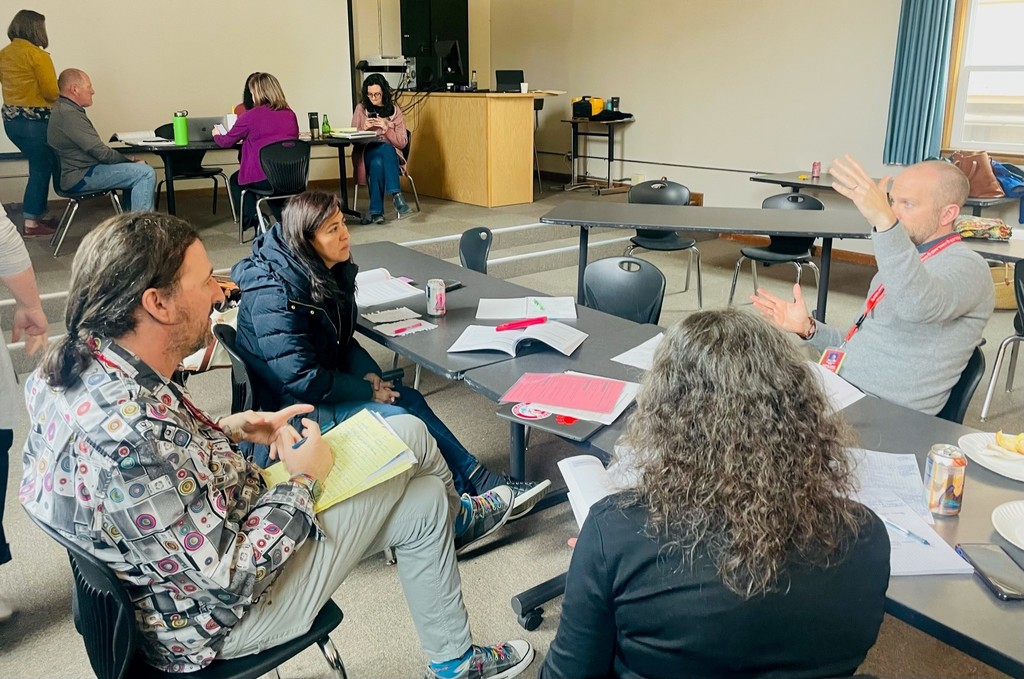 Safe Routes To School Plan – We Want Your Input! Does your student walk, bike, or roll to school? With planning assistance from the Oregon Department of Transportation, the City of Ashland and Ashland School District are working on a Safe Routes to School Plan to improve conditions for students and families who walk and bike to school. We could use your help identifying challenges and opportunities for active transportation. How can I participate? 1) Join us for walk audits! April 10th: - 7:50 at Ashland Middle School - 2:30 p.m. at Ashland High School April 11th: - 7:30 a.m. at Helman Elementary School - 2:30 p.m. at Bellview Elementary School We will be observing students' arrival and dismissal and documenting walking and biking conditions in the area of the school. 2) Attend a public meeting! Meet with us on April 11th, 6:00 to 8:00 p.m. at Ashland Middle School library at 100 Walker Ave. to share your ideas and experiences. 3) Share feedback using our interactive online map! [Link to the online map:
http://odotsrtsprojectid.com/
] People who provide feedback on the map will be entered to win fun prizes. Questions? Contact Jacqueline Schad,
Jacqueline.Schad@ashland.k12.or.us
For detailed information, visit our Safe Routes to School Page
https://www.ashland.k12.or.us/o/asd/page/safe-routes-to-schools-plan

This past Thursday, educators from across our district, including teachers, administrators, and instructional coaches, gathered for the final Math Studio Day of the year. Our dedicated cohort of 5th-grade teachers, coaches, and administrators have been working collaboratively throughout the year, continually learning and improving. The process has involved planning, observing the studio teacher implementing lessons, collecting data, analyzing evidence, setting goals, and refining plans. This intensive professional development experience has had a profound impact on our students. We're excited to see even more of our district's educators take part in this amazing opportunity soon! #mathstudio #proudtobeASD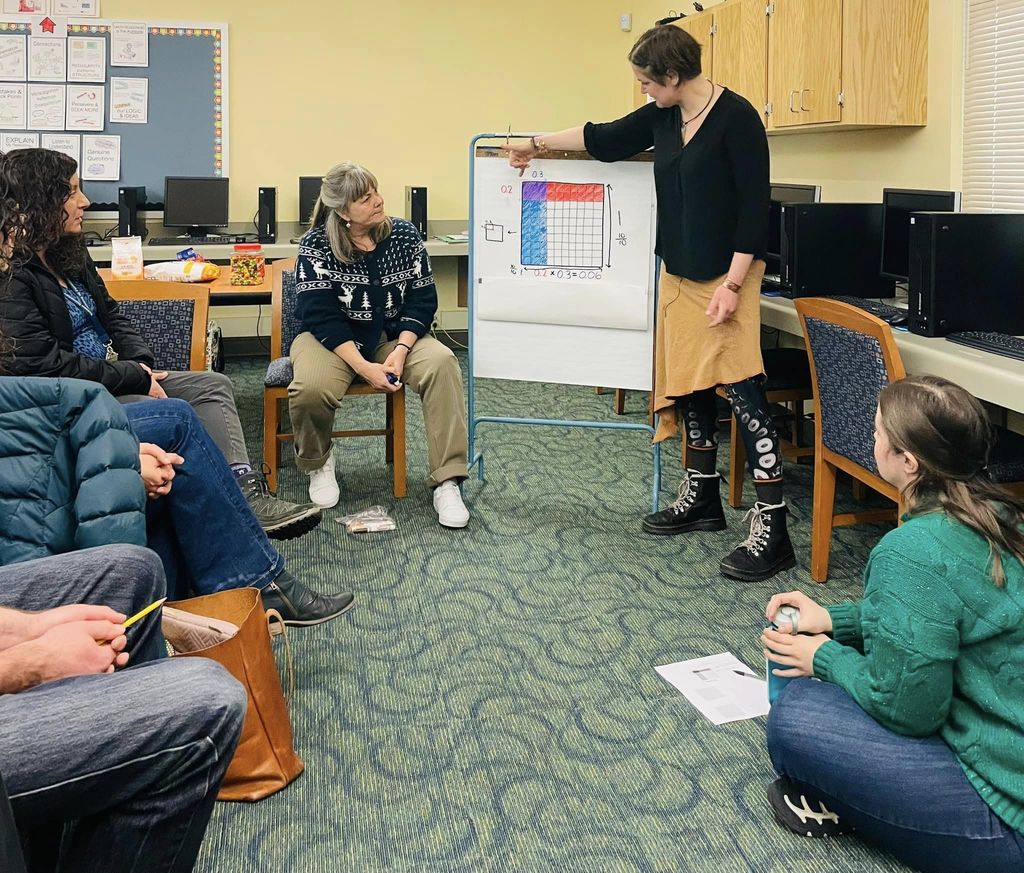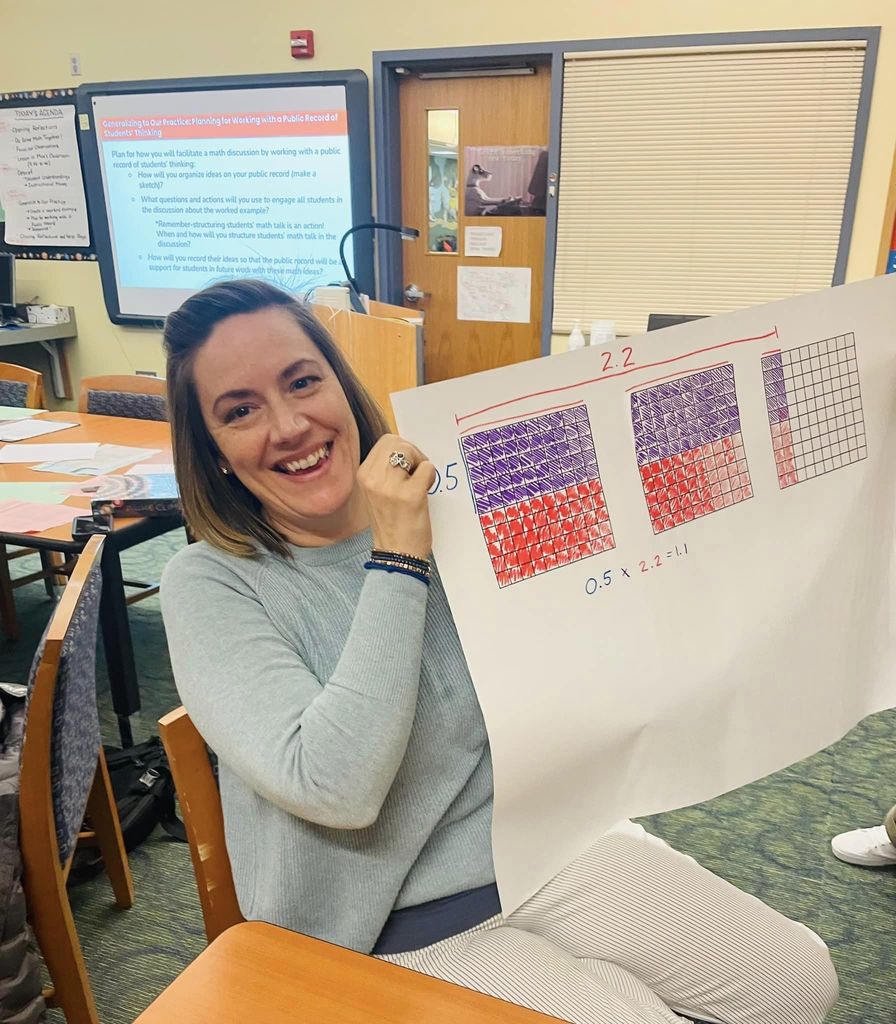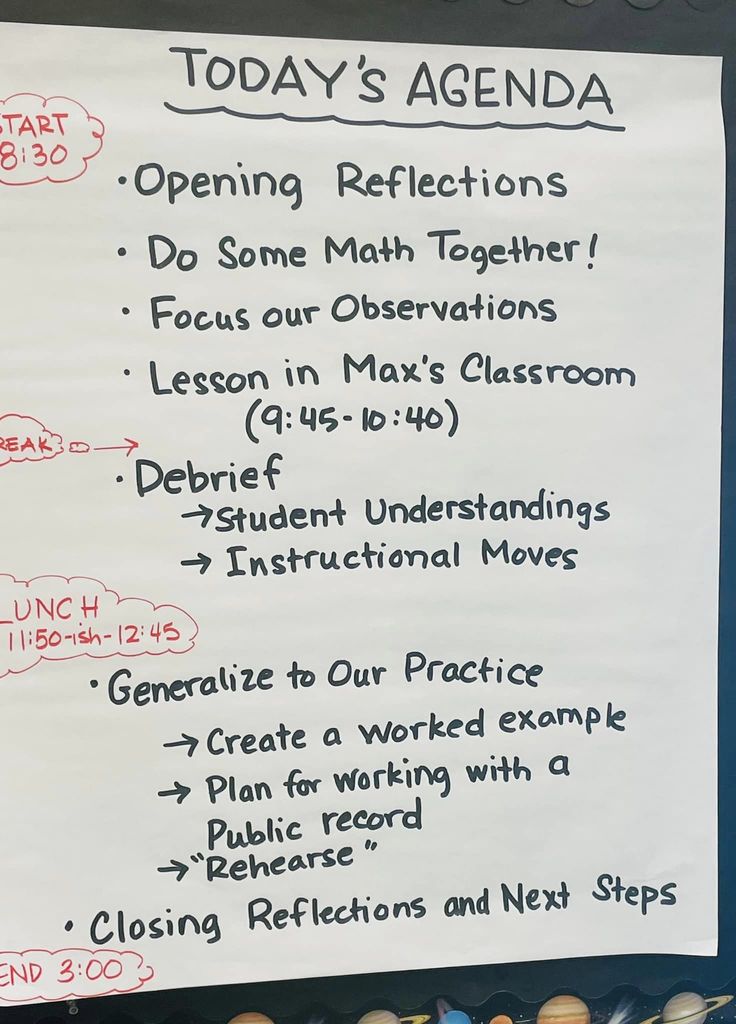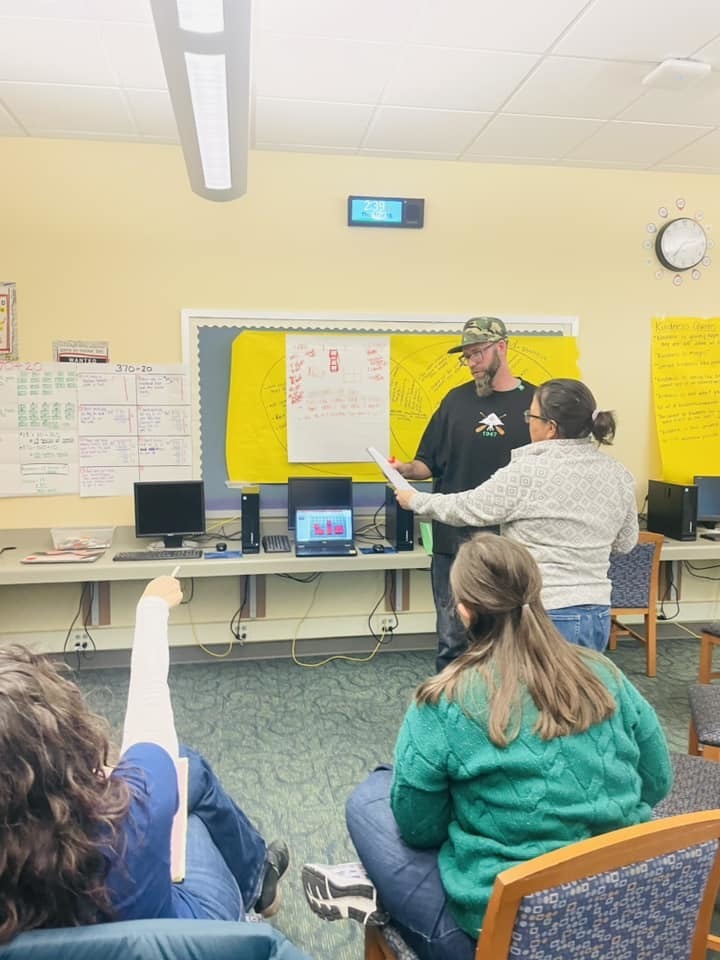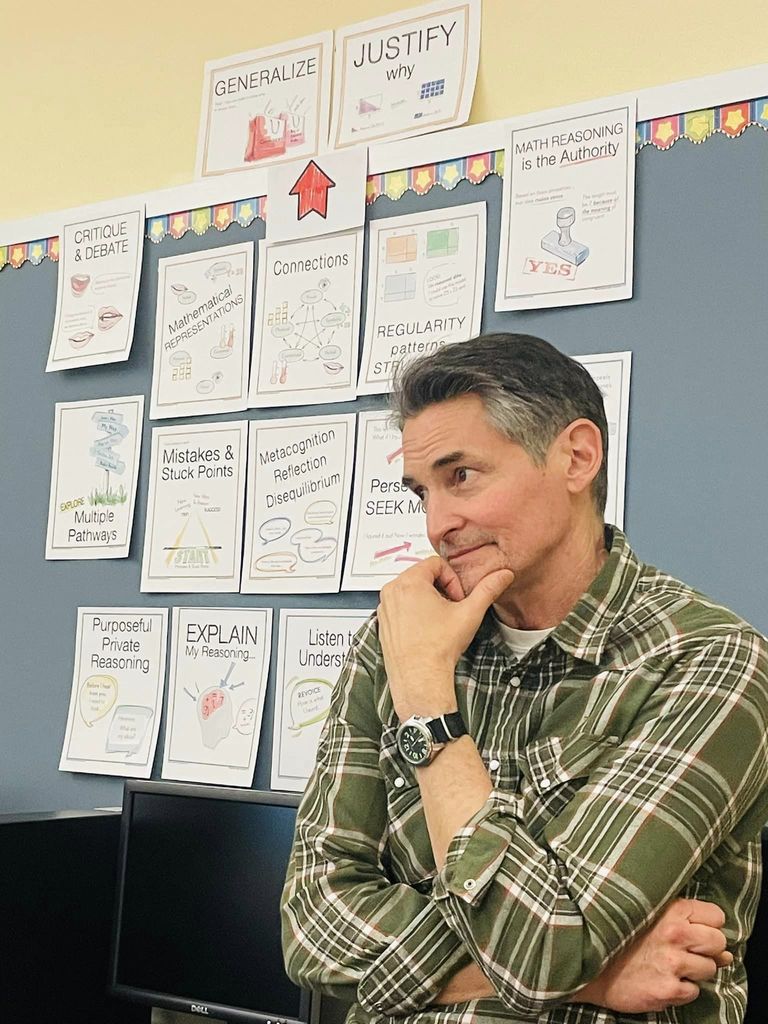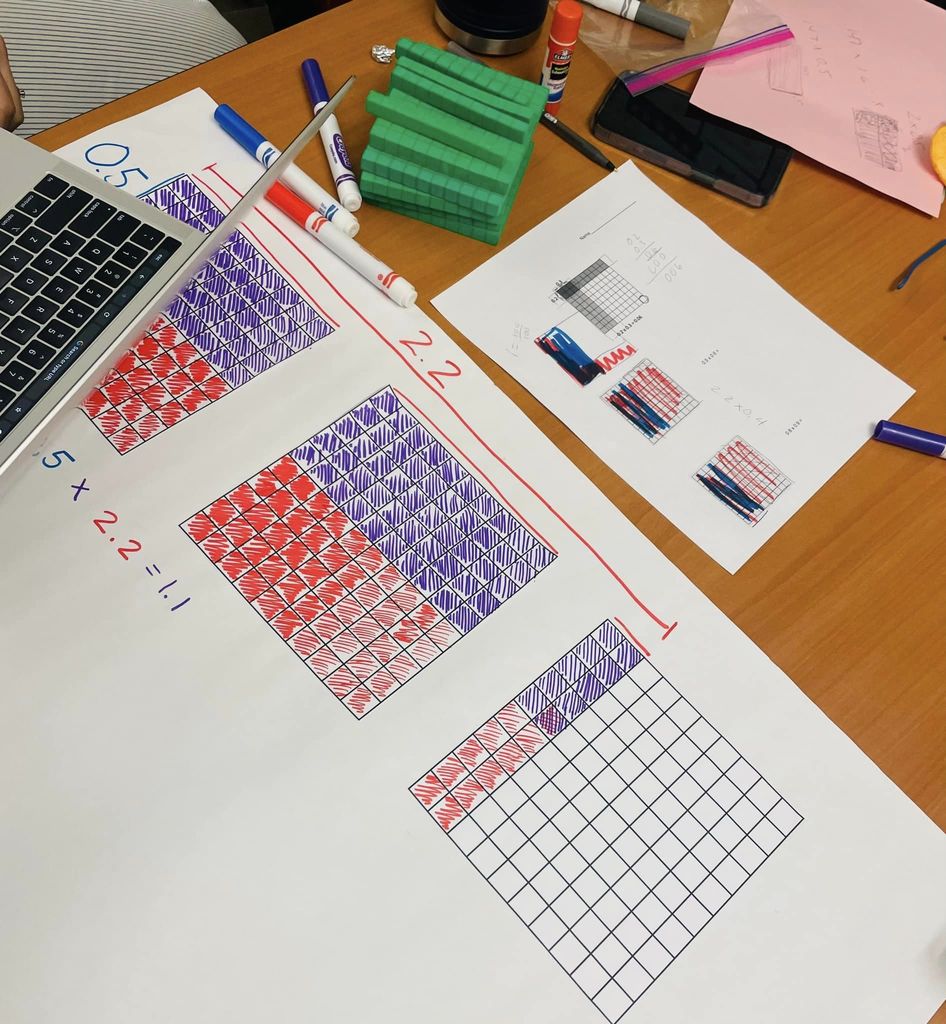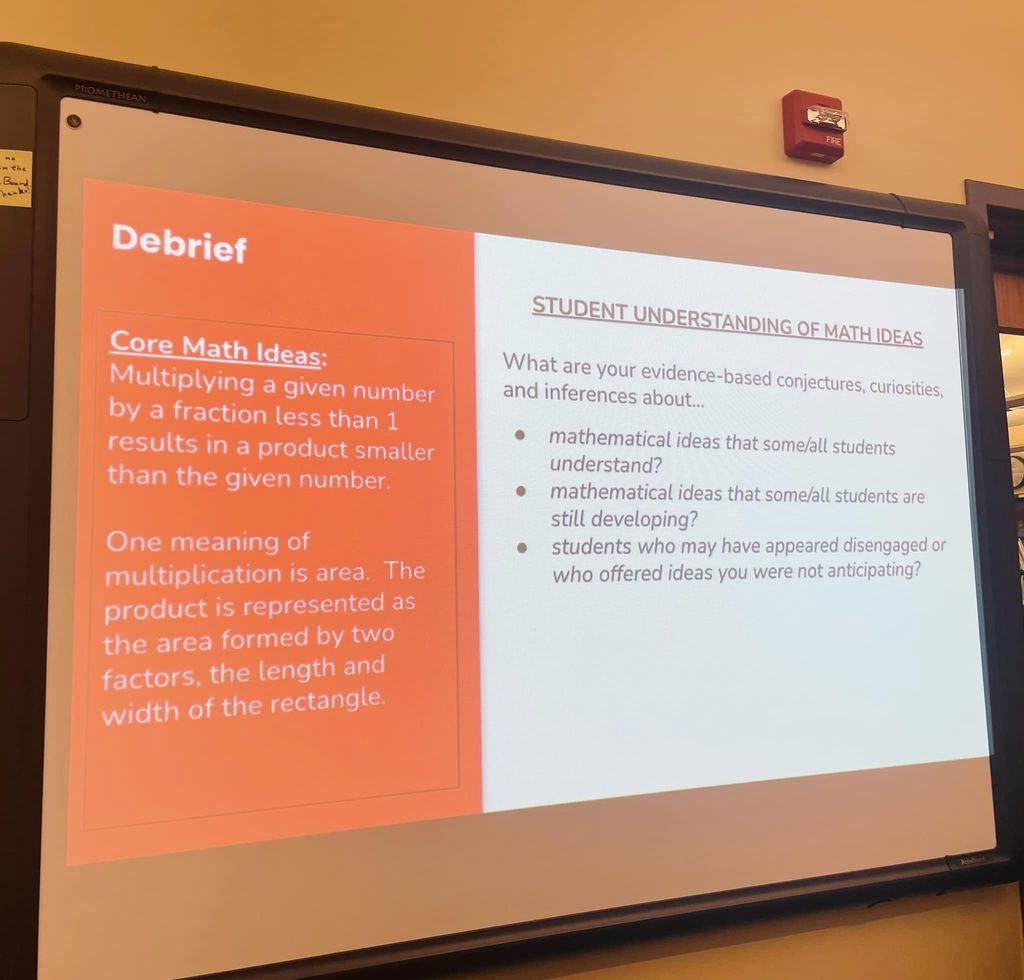 BOARD NEWS  March 13.2023 At its March 13 regular meeting, the Ashland School Board took several actions. It formally approved Superintendent Bogdanove's recommendation to adopt the enrollment zone boundaries for Walker, Helman, and Bellview elementary schools put forward by the Enrollment Re-Balancing Committee. This is the product of several months work by staff and volunteers. The new boundaries and related information can be found HERE:
https://www.ashland.k12.or.us/page/enrollment-balancing-review
The Board unanimously approved a draft Integrated Application to the Oregon Department of Education's Aligning for Student Success initiative. (
https://www.ashland.k12.or.us/page/aligning-for-student-success
) This combines the budget and priorities for several funding programs including the Student Investment Account, High School Success (Measure 98), Career and Technical Education, and the Early Indicator and Intervention data system.  These funded programs support the goals of the school district's Pathways to Excellence strategic plan (
https://www.ashland.k12.or.us/page/aligned-goals
) The Integrated Application (
https://www.ashland.k12.or.us/page/aligning-for-student-success
) will be submitted to ODE for final review by March 31. The Board also heard a presentation from elementary, middle school and high school teachers about the work they have done reviewing and selecting recommended curricula on mathematics for each level. The two highest ranked programs were presented as the recommendations. These materials will be available for public review and input for the next several weeks before a final recommendation is made for approval by the Board at its May 8 meeting. Once adopted, the curriculum will be introduced in the 2023-2024 school year. 

ASD Elementary Parenting Series: Spring 2023 Building Capable, Confident and Resilient Children In-person, snacks and childcare provided RSVP:
https://www.eventbrite.com/cc/asd-elementary-parent-workshop-series-spring-2023-1730729
Parenting Tips and Tools: Building Household Harmony and Family Connection Wednesday, March 22, 6:00-7:30 pm Bellview Elementary School, Gym Understanding the basics of brain science and emotional self-regulation helps us guide and teach our children with more confidence and connection. During this time of post-pandemic adjustment, many of our children are experiencing increased levels of worry and upset. Understanding the basics of brain science and emotional self-regulation helps us guide and teach our children with more confidence and connection. During this presentation we will: • Learn about the basics of interpersonal neurobiology. • Take part in a "Mind-Up" lesson (similar to what our children experience at school) that addresses three parts of the brain that regulate emotion, learning and memory • Understand how using a 5-point scale can help children understand and regulate the size of challenging feelings • Learn more about basic routines and habits that help or children feel safer, more focused and learn better • Have the opportunity to make a "Calm Down" bottle, create a "Morning Routine" and gather resources. Our talented and dedicated elementary CDS (Child Development Specialist) team will be leading this workshop. They are Michelle Bolinger (Bellview), Amber Langer (TRAILS), Brooke Johnson-Thygeson (Walker), Kat Smith (Helman) and Britt Humphrey (Willow Wind).

Please join Diane Berry to learn more about how we can understand, support, and confidently guide our middle school students with ADHD. Kids with attention deficit disorder (ADHD or ADD) struggle with self-regulation, organization, and emotional management. When you add the challenges of puberty, rapid brain development, and tween angst —including hormones, lagging communication skills, and a heightened attention to peers — parents can experience some especially turbulent and yes, frustrating parenting adventures. At this workshop, we will cover: -Goals for your child -Definitions of ADHD -Understanding Executive Functions -Possible challenges during middle school years -Supports and Strategies -Materials and Resources -Exceptional qualities and talents This event will NOT be streamed via zoom. A power point presentation will be made available on our district website here:
https://www.ashland.k12.or.us/page/parent-seminars
If you have questions about this event, please reach out to
rebecca.gyarmathy@ashland.k12.or.us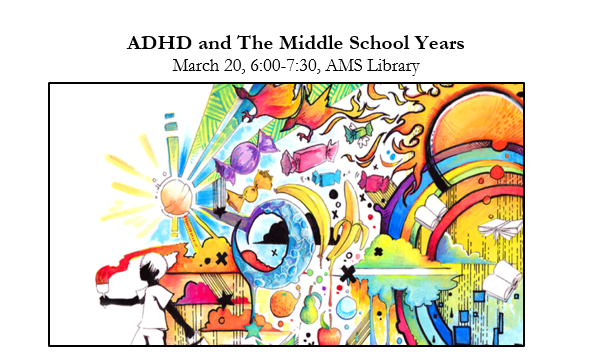 Big shoutout to the Maintenance and Custodial department at the Ashland School District! These guys and gals keep our schools in tip-top shape, making sure we've got a safe and comfy place to learn. Maintenance Director Robby Moles treated his crew to a BBQ, and tonight he's treating the night custodians to GAPCO pizza, giving them a much-needed break and a chance to catch up and bond as a team. And the icing on the cake? Seeing all the thank you notes from students on display. It's clear that the Maintenance and Custodial department has a huge impact on our schools and the students who attend them. So, from all of us, a big thank you to the Maintenance and Custodial team for all their hard work and dedication. They rock! Let's show them some love with #MaintenanceMatters and #AppreciationWeek.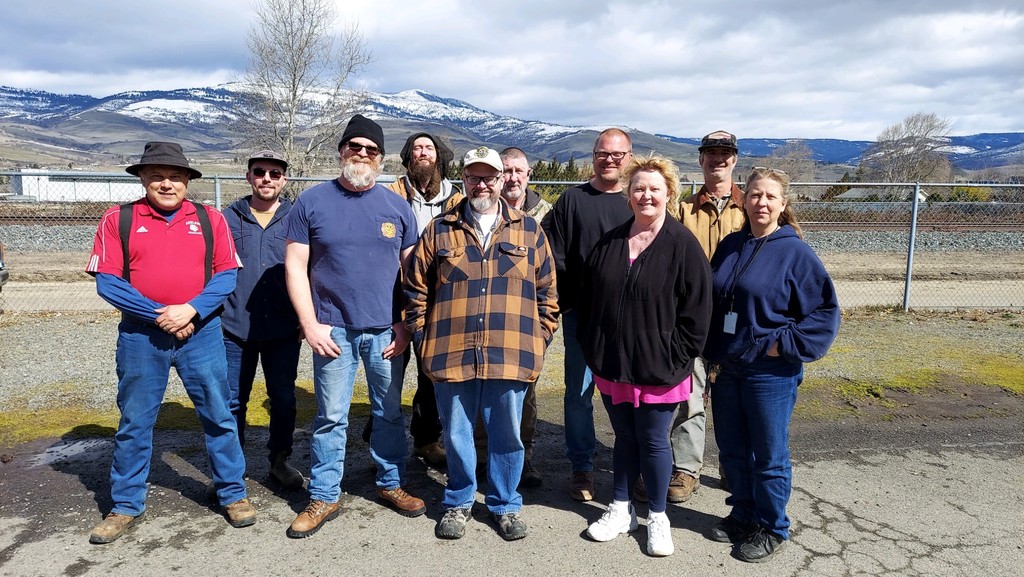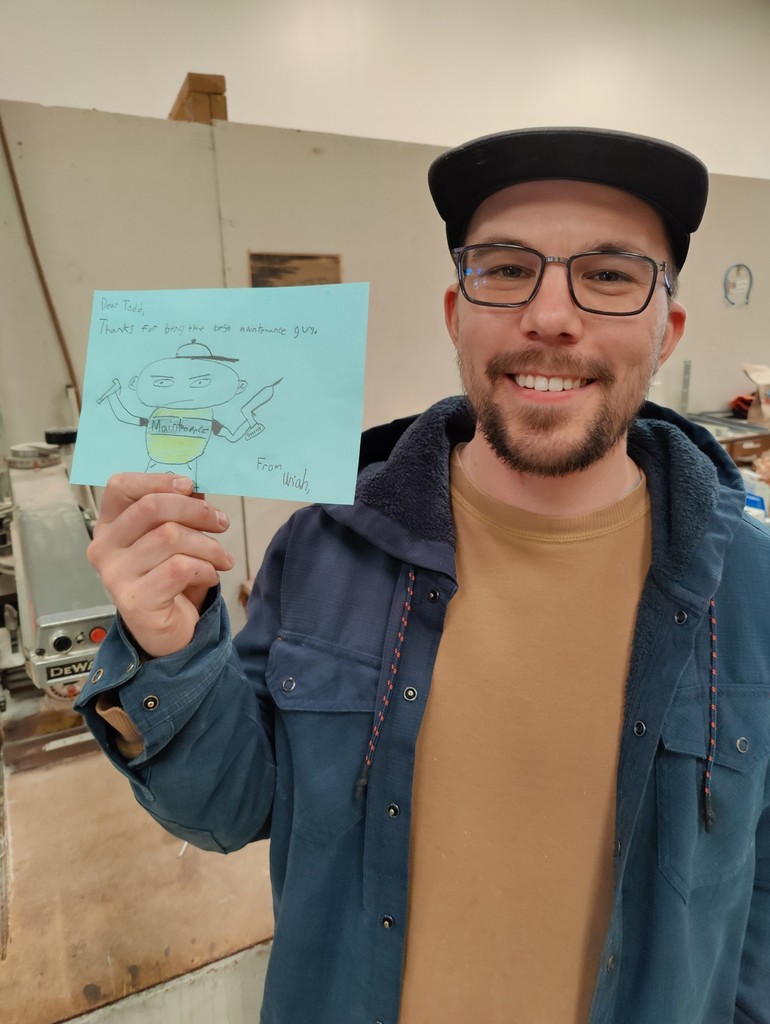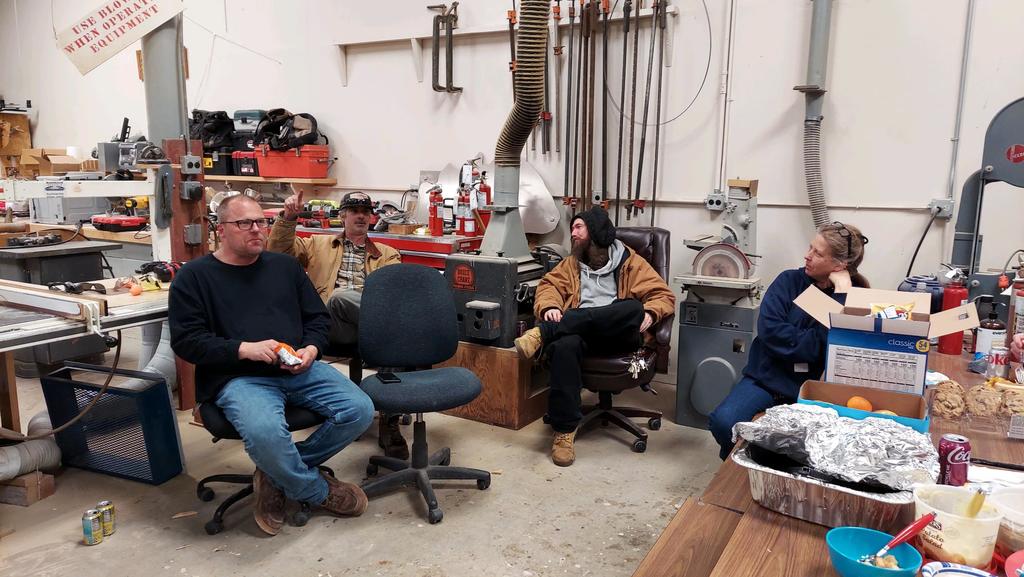 Due to the recent snow days in February, we will be using two of our make-up days. Please take note of the updated school calendar that shows a full day of classes on April 17th and June 14th, and a half day on June 15th (the last day of school) The link below will take you to the web page where the new calendar can be viewed and downloaded.
https://www.ashland.k12.or.us/page/school-day-calendars

Spring Sports Parent Night has been rescheduled for Monday, March 13. Meeting will begin at 6:30 in the main gym.

Tech wizards, unite! It's Classified Employee Appreciation Week in Ashland School District and we want to give a special shoutout to the tech staff who keep our schools connected and running smoothly. These dedicated individuals are the backbone of our technology infrastructure, working tirelessly to support students, teachers, and staff across the entire district. From troubleshooting computer issues to managing networks and servers, our tech staff is always on the front lines, making sure that everyone has the tools and resources they need to be successful. They are problem solvers, innovators, and true heroes in the tech world. So to our tech staff, thank you for your hard work and dedication. Your contributions are invaluable, and we are grateful to have you on our team. Keep on making a difference, one byte at a time! #ClassifiedAppreciationWeek #TechHeroes #AshlandSchoolDistrict