The Ashland School District will be closed Monday, May 30, in observance of Memorial Day. We take this opportunity to honor and mourn the men and women who have given their lives in performance of their duty while serving in the United States Armed Forces. Their sacrifice made possible the schools in which we have the freedom to teach and learn.
Congratulations to this week's KOOL 103.5 Medford Teacher of the Week, Corey Carnes at Bellview Elementary School. The nomination shares, "He lets the kids have fun while teaching them how to solve academic problems with flexible thinking. He makes each child feel special."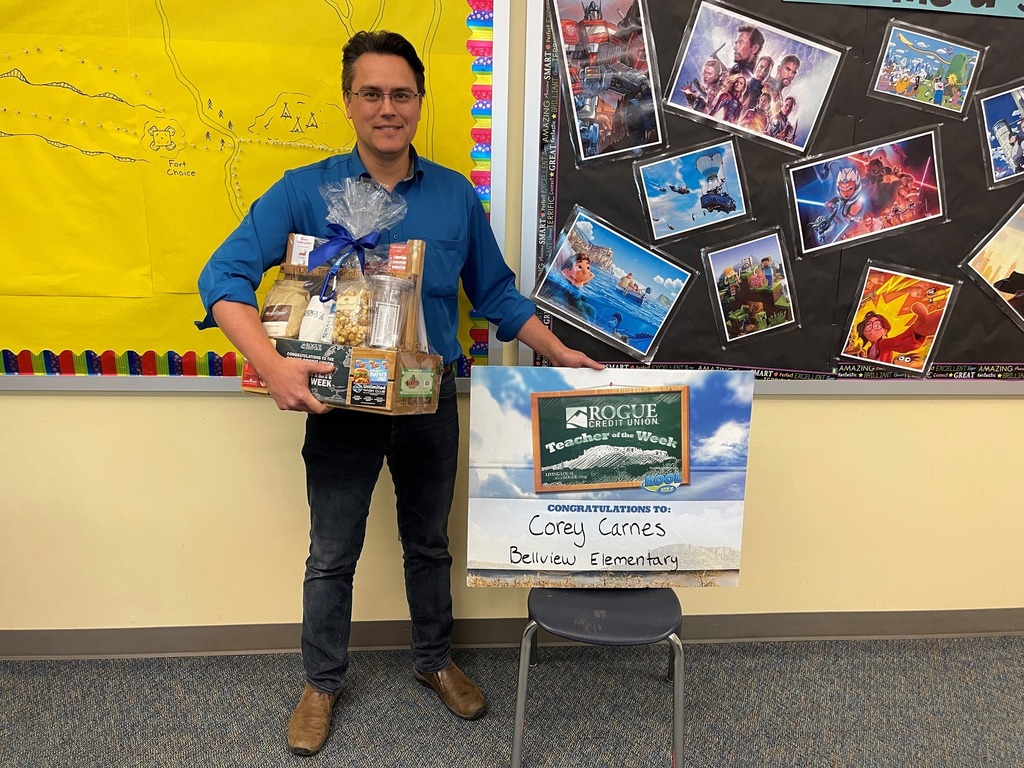 ASHLAND SCHOOL BOARD MEETS IN PERSON MONDAY, APRIL 11, 2022 at 7:00 pm. The School Board is pleased to return to in-person meeting on April 11. The Board will meet in the City Council Chamber at 1175 E. Main Street. For more information, please review the announcement and information about submitting public comment to the Board. To see the full announcement click the link below:
https://5il.co/18ktx
This week is American School Counselor Appreciation Week! The Ashland School District has prioritized the social-emotional and behavioral health support and guidance of our young people during these especially challenging times. This past year, Ashland has added new positions and increased existing positions in response to the social emotional needs of our students. Our K-12 Counseling and Behavioral Health team now consists of: 5 Child Development Specialists (elementary schools) 3 Behavioral Health Specialists (one at each level) 8 Student Advocates (5 at elementary, 1 at AMS and 2 at AHS) 1 Student Support Specialist/Dean (AMS) 4 School Counselors (AHS) 1 College and Career Specialist (AHS) 1 Dean (AHS) 1 K-12 Counseling and Behavioral Health Coordinator (district-wide) This hard-working team of smart, creative, and compassionate advocates wear a multitude of hats throughout their days and weeks. These wonderful people listen, reflect, comfort, praise, celebrate, guide, set limits, connect, problem solve and advocate. They are passionately committed to supporting each of their student's best selves. They are immensely flexible and resilient. They make differences in countless lives every single day. We are so grateful for all they do!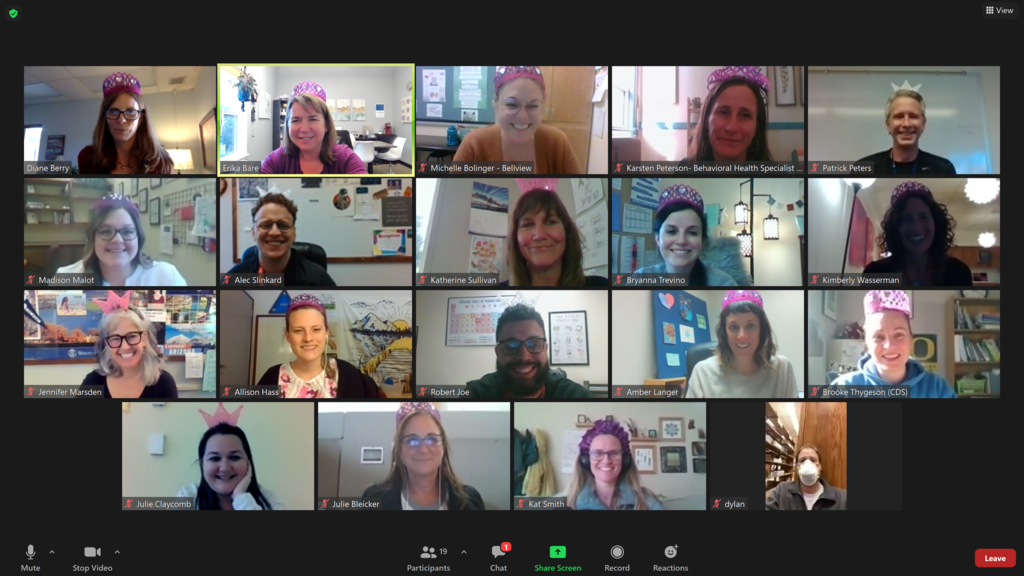 Check out Michelle Cuddeback, Helman Principal all dressed up! 3rd grader at Helman Elementary, Vyla Jovick, earned a reward for her whole class by writing a positive note to a classmate, recognizing their hard work. She chose to dress the Principal, and all of her classmates were able to join in the fun!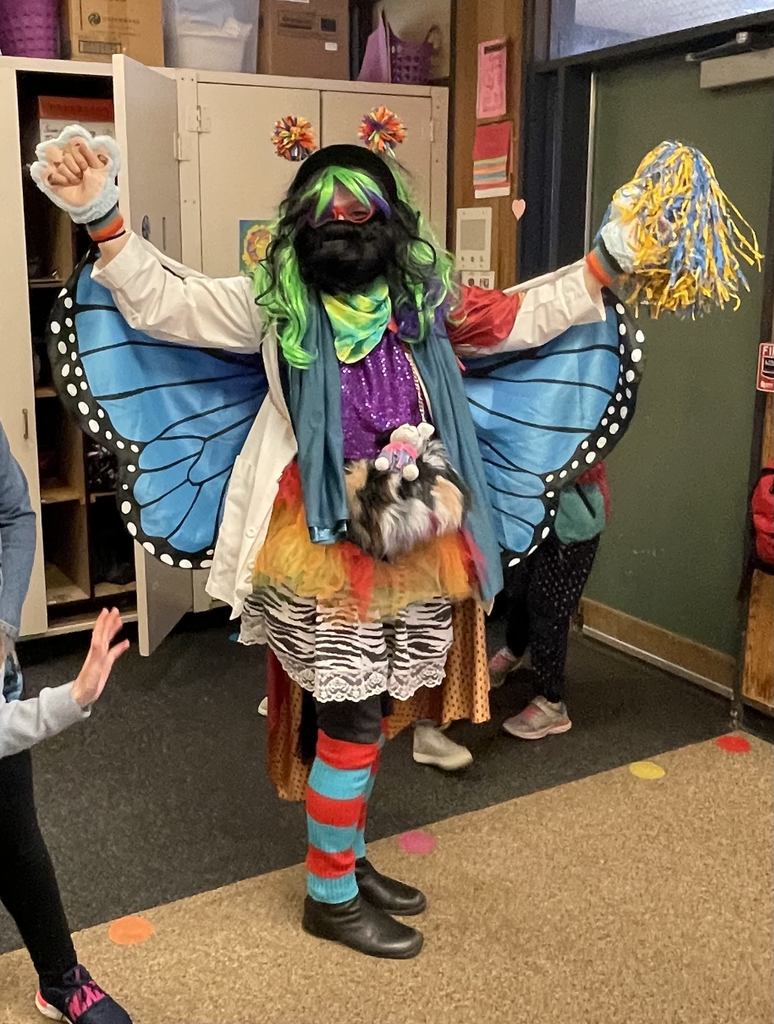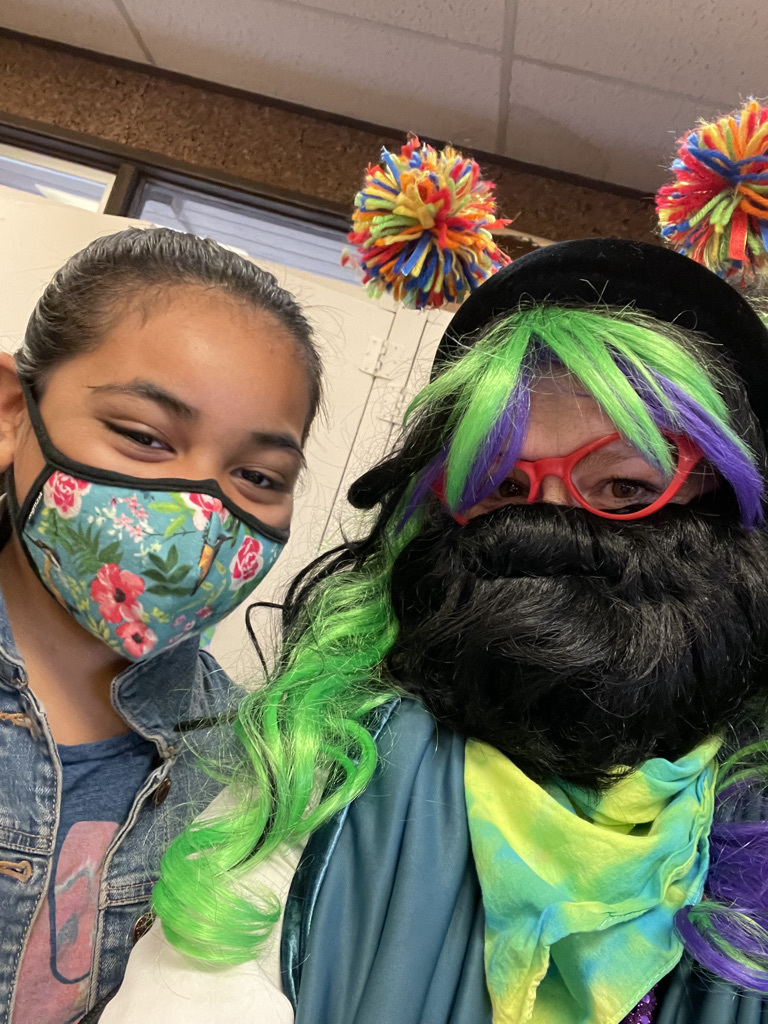 The Ashland School District celebrates Indigenous Peoples' Day! We especially recognize our local tribes including the Takelma, Shasta, Modoc, Klamath, and Umpqua as well as the over 160 students in our schools who identify as Native American and their families. We value the individual and cultural traditions and contributions that they bring to strengthen our ASD community. We invite you to consider the resource shared below from the National Museum of the American Indian (part of the Smithsonian Institute). "Many students learn the phrase, 'In 1492, Columbus sailed the ocean blue'. But Columbus was not the first foreign explorer to land in the Americas. Neither he nor those that came before him discovered America—because Indigenous Peoples have populated the Western Hemisphere for tens of thousands of years. European contact resulted in devastating loss of life, disruption of tradition, and enormous loss of lands for Indigenous Peoples in the Americas. It is estimated that in the 130 years following first contact, Native America lost 95 percent of its population."
https://americanindian.si.edu/nk360/informational/columbus-day-myths
Get ready for the 13th Annual Monster Dash Run for Education! This year's race is back in Lithia Park on Saturday, October 30th, or you can sign up to run the race virtually from anywhere October 22nd – 31st. 1-mile Fun Run/Walk 5k Run/Walk 10k Run Walk, run or zombie stroll for this annual family-fun event that supports grants in Ashland public schools. This one-of-a-kind race is presented by Lithia 4 Kids, the Ashland Kiwanis Club, and the Ashland Schools Foundation (ASF). This year the in-person races at Lithia Park will be modified for COVID safety, with mask requirements, staggered race-wave start times and locations, and limited numbers per race to allow for social distancing. All racers receive finisher's medals, plus fun-filled race packets and giveaways for youth 18 and under! Register NOW for early-bird pricing for adults (thru Oct 13…kids are always $10) and before the race time you want fills up. Go to
www.AshlandMonsterDash.com
to sign up the whole family and get more info about this year's race, online contests, silent auction and prizes!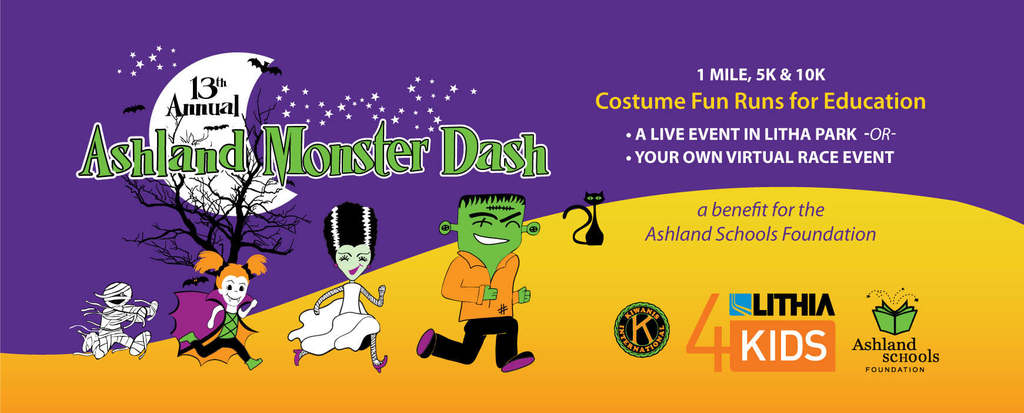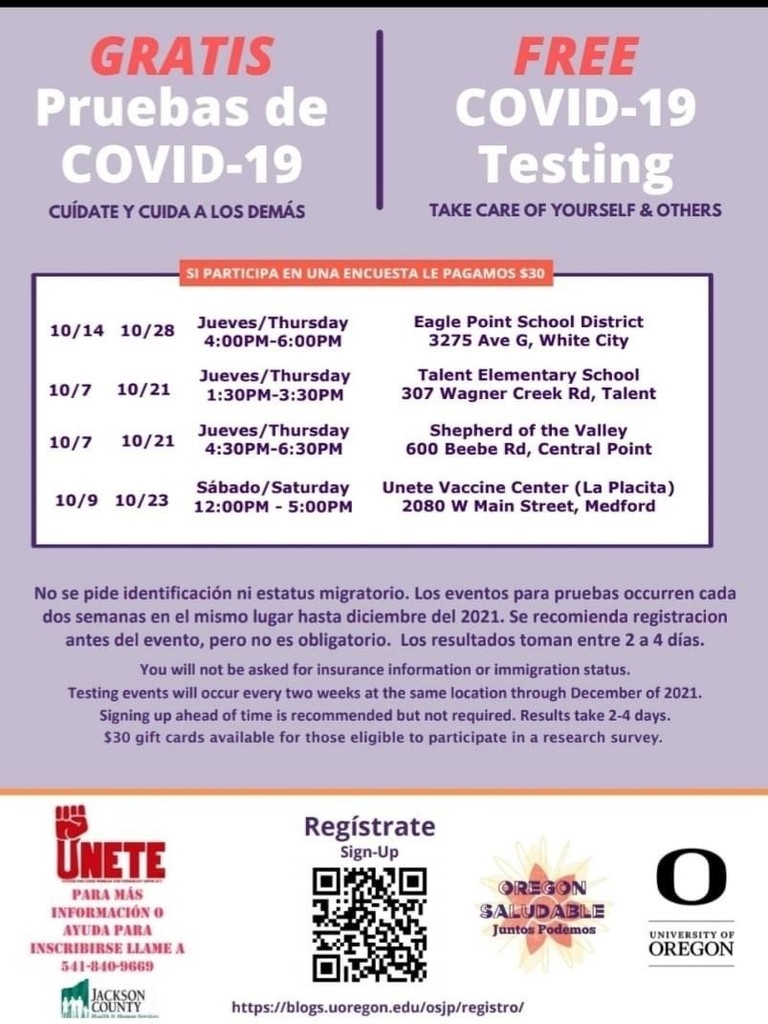 Our young friends at Willow Wind sent the Phoenix-Talent Fire department this garland as a thank you as we mark one year since the Almeda fire. Students were so excited when the Fire Fighters came to say your welcome in person! What a huge treat for our students. A huge thank you to all of our first responders.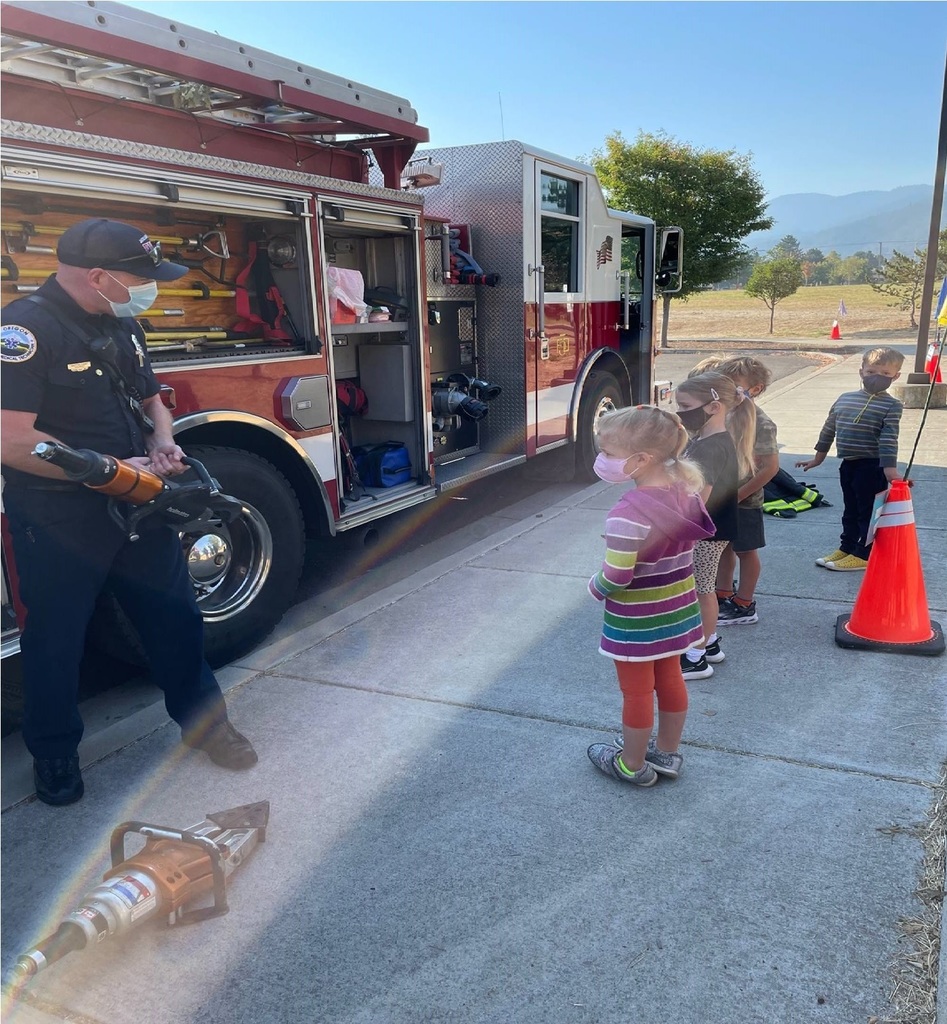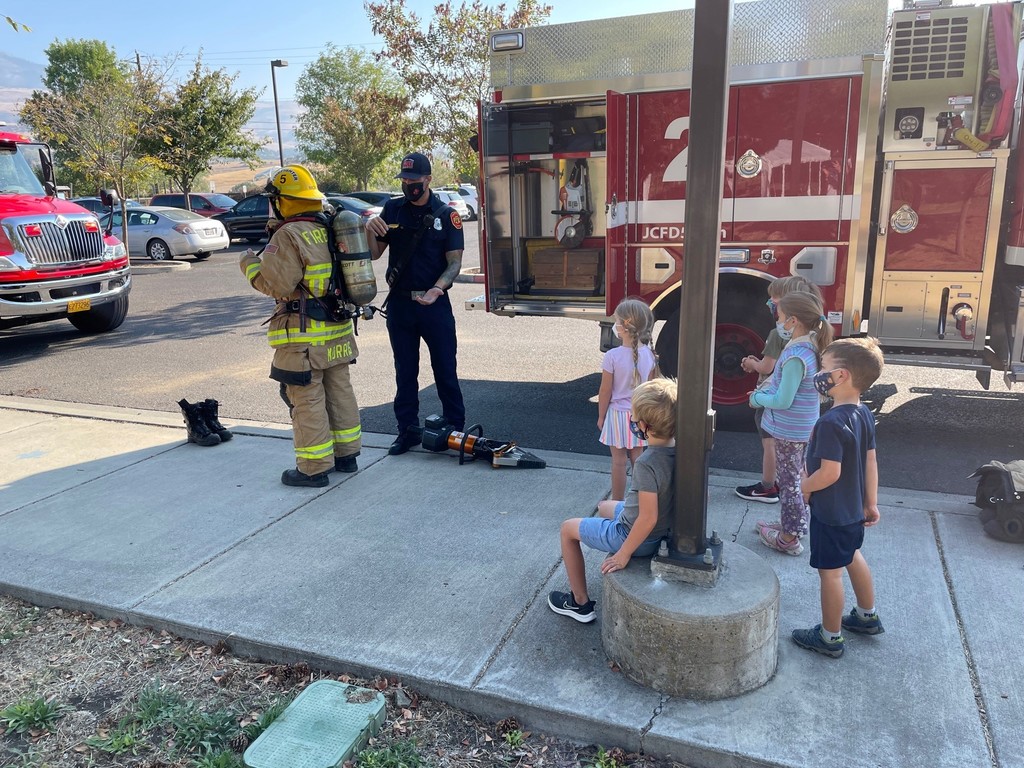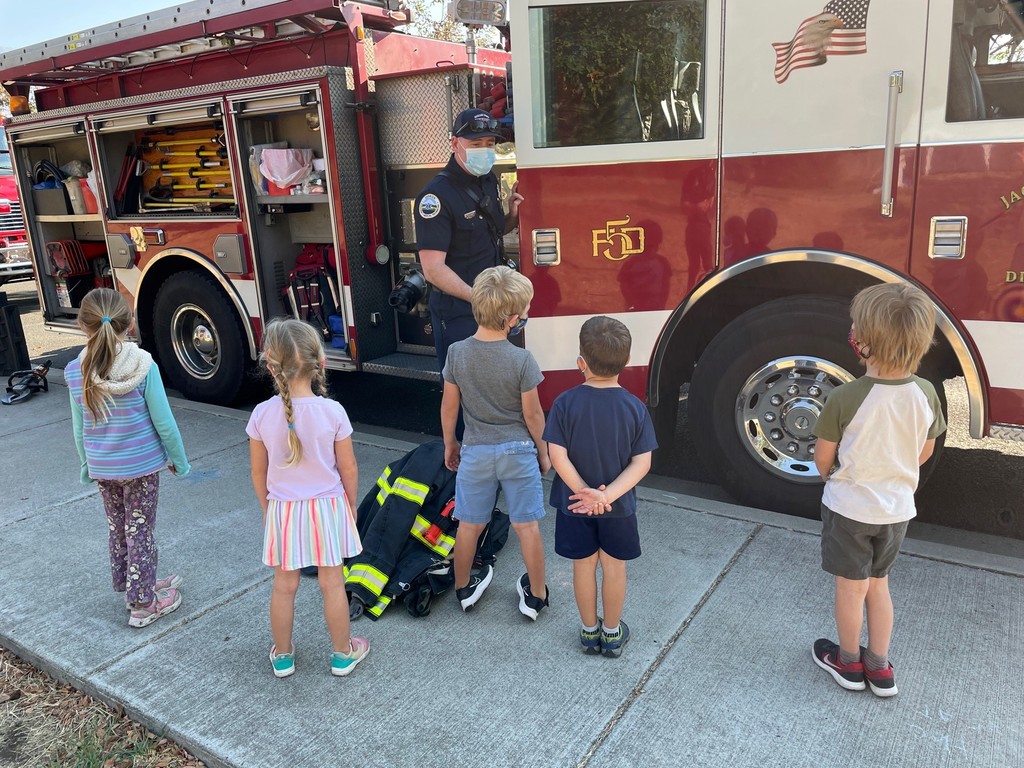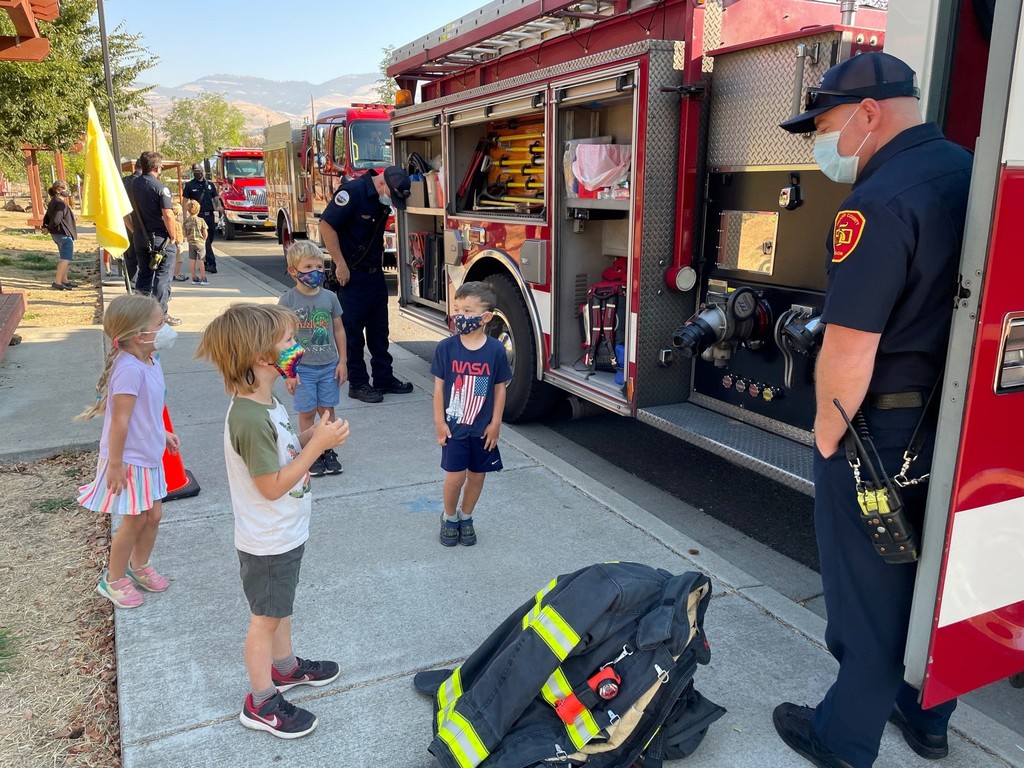 A year ago, we all experienced and witnessed how wide-spread community service can unite, mend, and restore hope. An ASD parent has initiated an inspiring and uplifting effort to make September 8 a day of community connection and care. Please join in this effort and make this day and many more full of gestures of kindness that ripple across our community and beyond.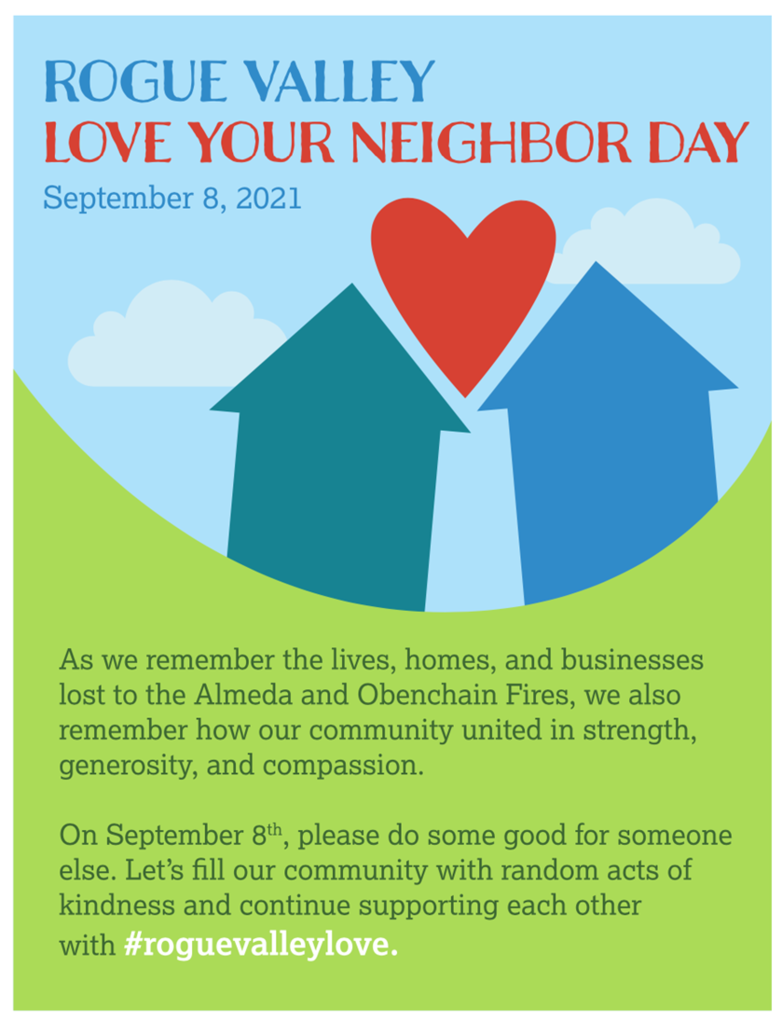 Summer Learning Extravaganza Celebrations!
Summer Learning Extravaganza Celebrations!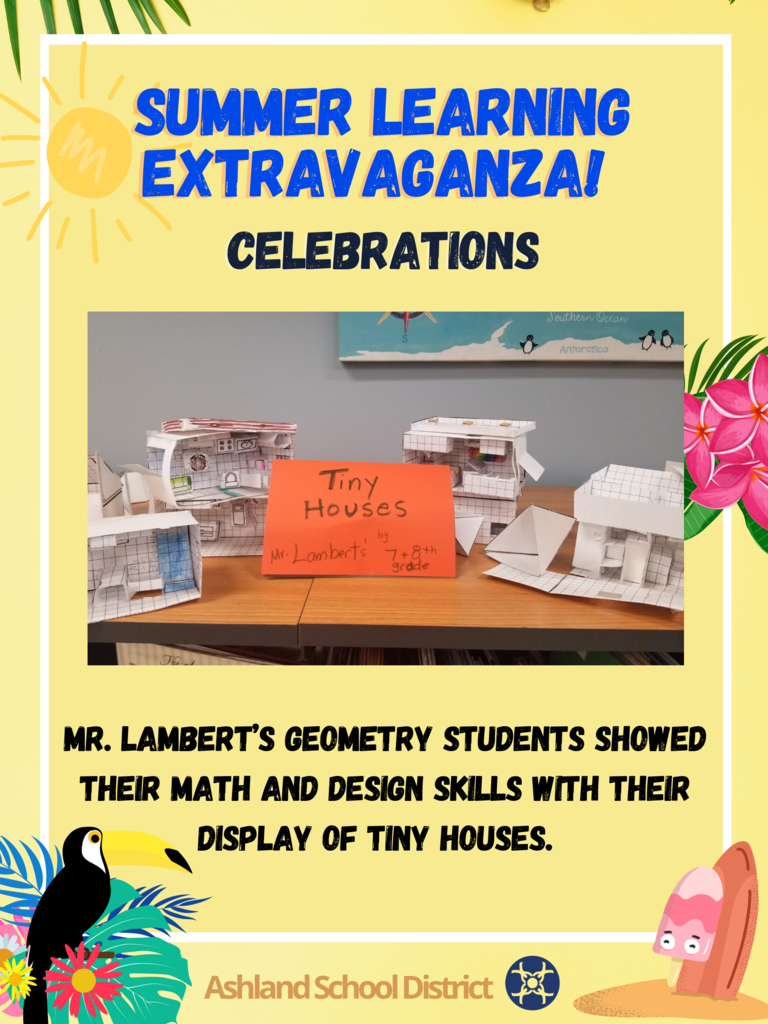 Summer Learning Extravaganza Celebrations!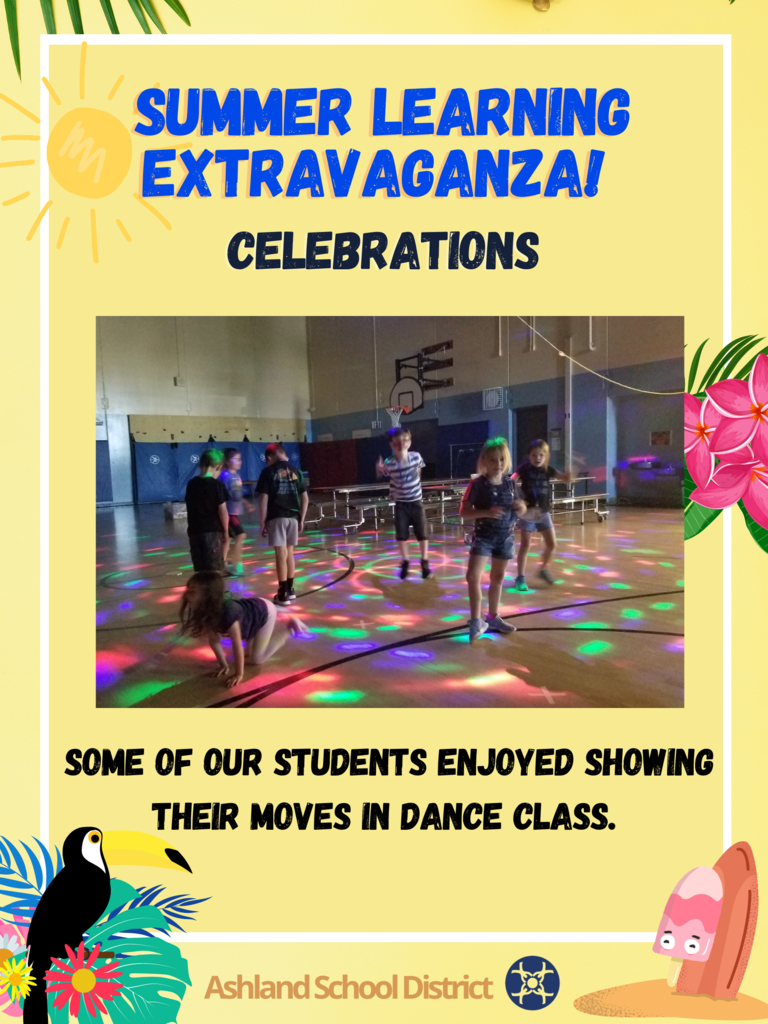 Rapid Summer Credit Recovery Celebrations!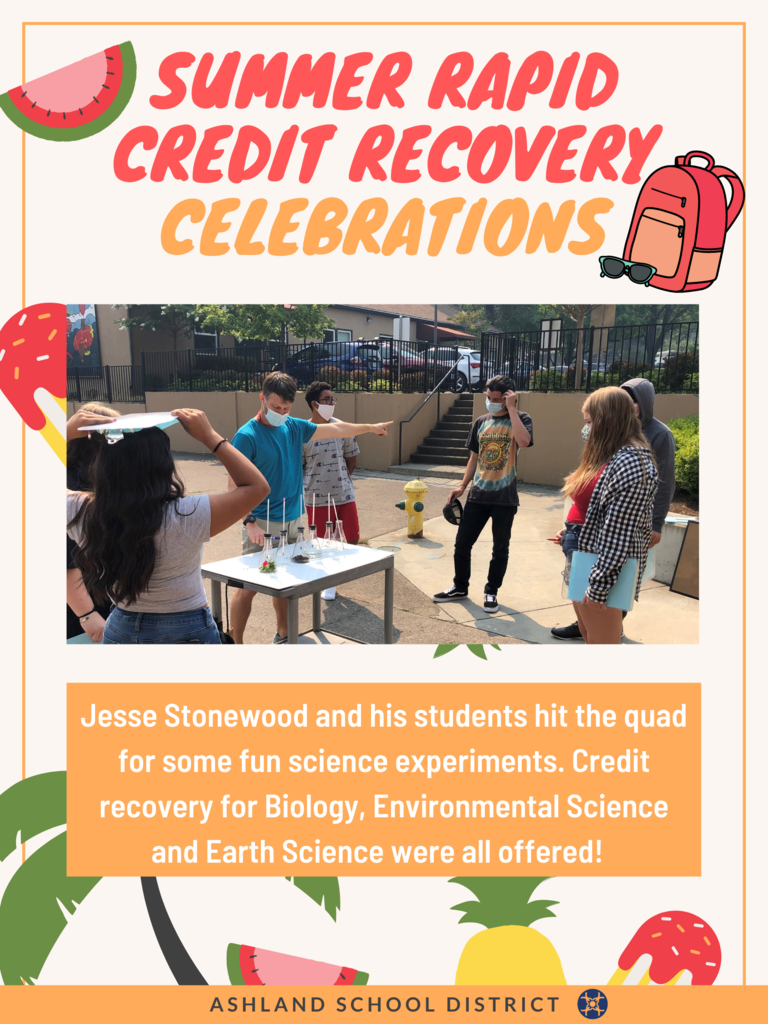 Summer Learning Extravaganza Celebrations!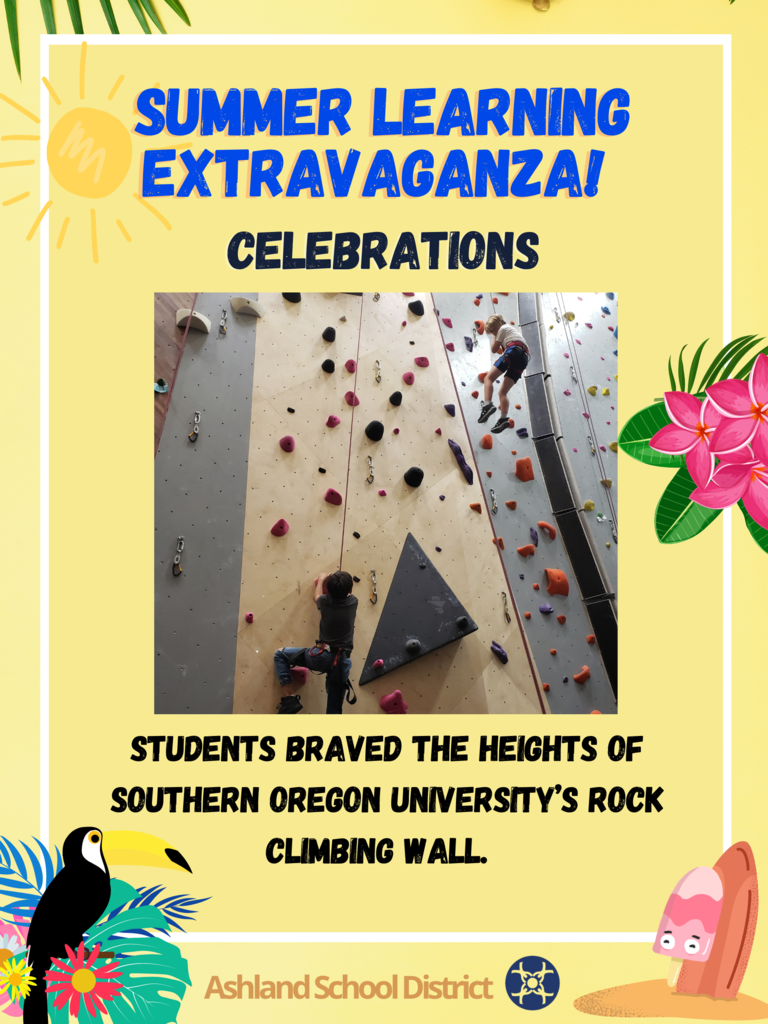 Rapid Credit Recovery Celebrations!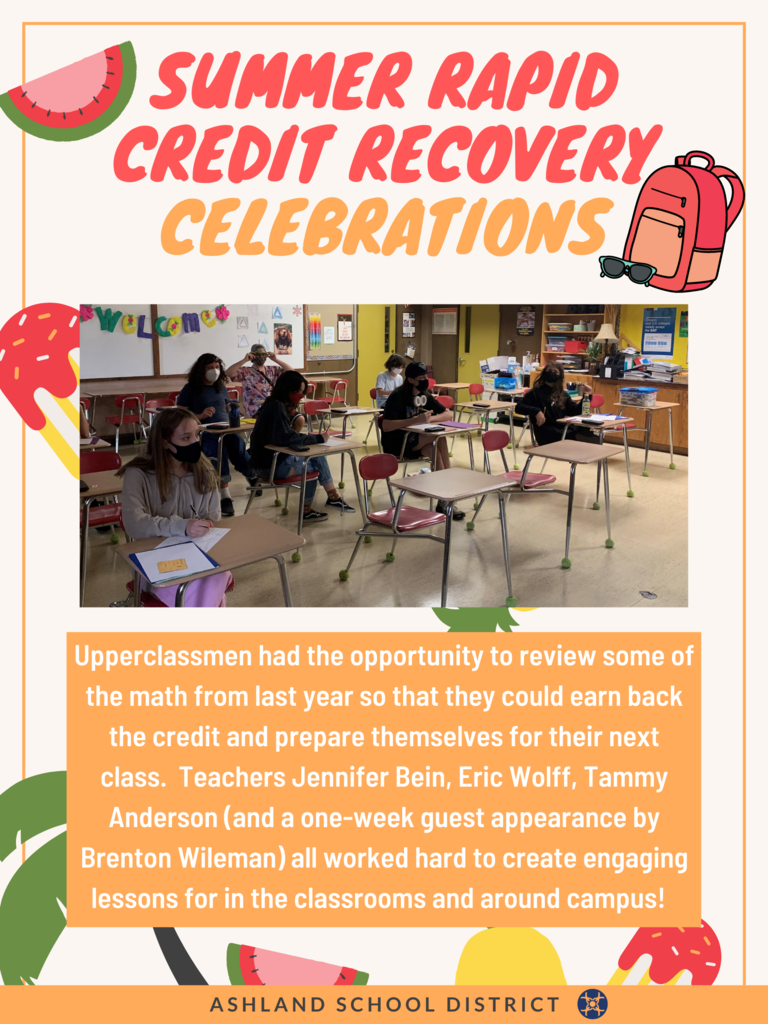 Summer Learning Extravaganza Celebrations!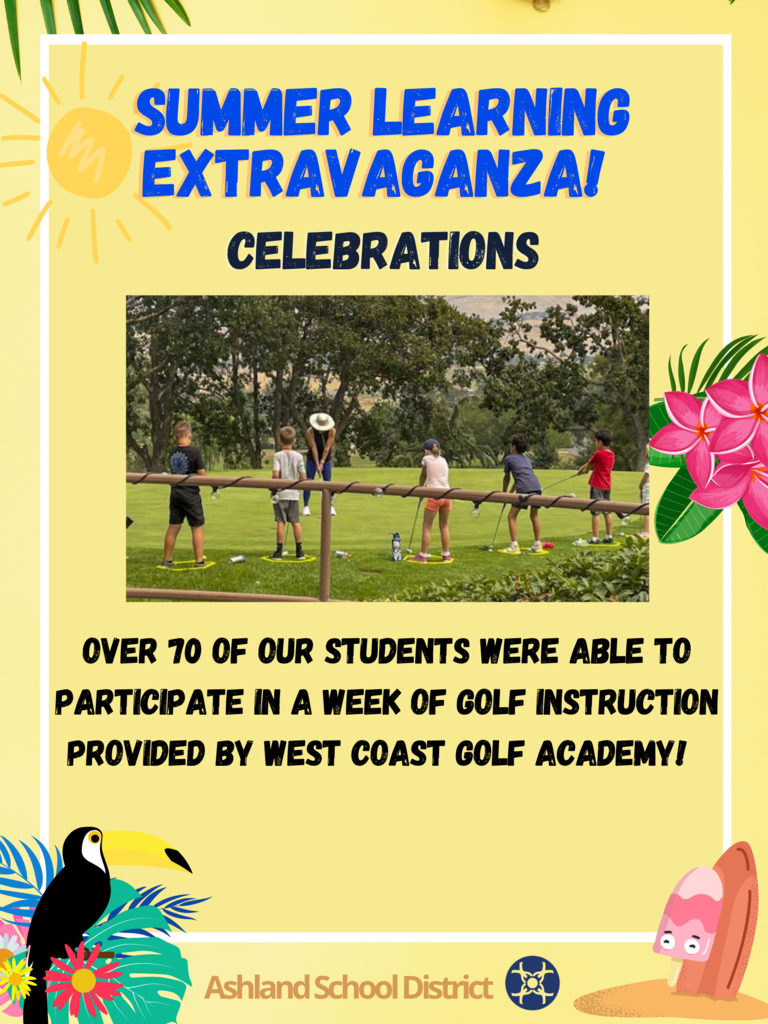 Summer Rapid Credit Recovery Celebrations!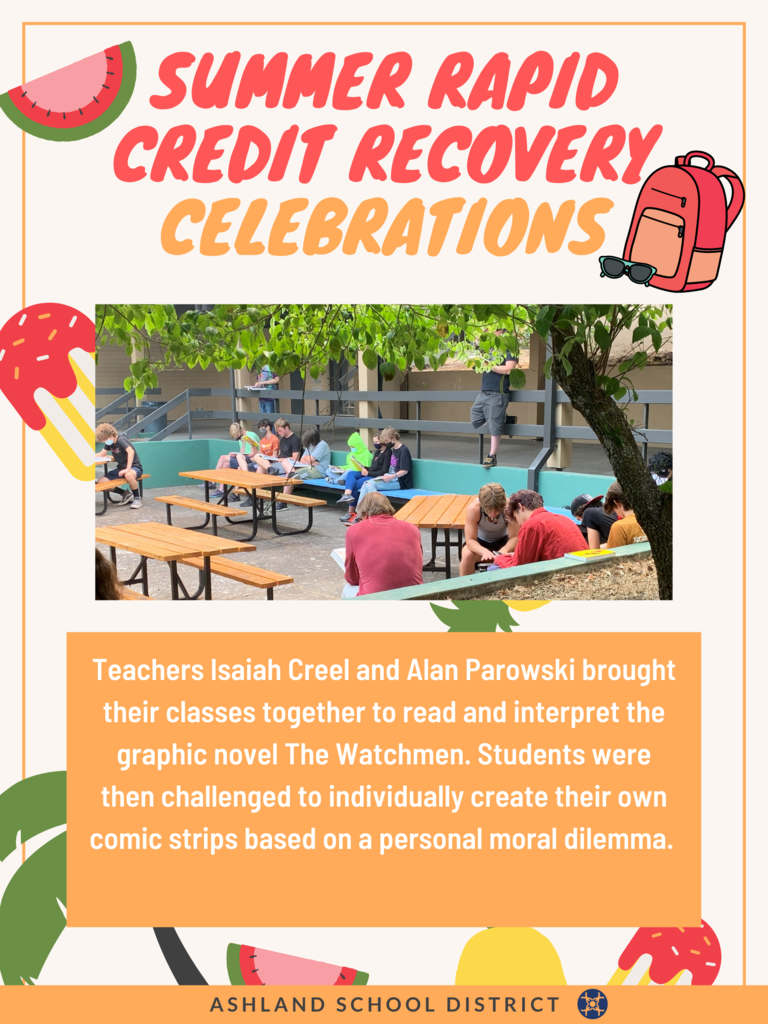 Summer Rapid Credit Recovery Celebrations