Ms. Mia's kindergarten class from Helman visited the AHS woodshop and instructor, Mark Miller, to work on a special holiday project. Mr. Miller applied for and received a grant from the Ashland School Foundation to bring every district kindergarten class over to the high school woodshop to work with current shop students on some very special projects. The pictures tell the story. Can you guess what they are making? MANY thanks to teachers, Mark Miller, Mia Driscoll, all the volunteers, and the AHS students who made this an unforgettable success. And deep gratitude to the Ashland Schools Foundation and the community whose financial support allows teachers to create exceptional experiences for all our students.


Mr. Miller welcomes Ms. Mia's class.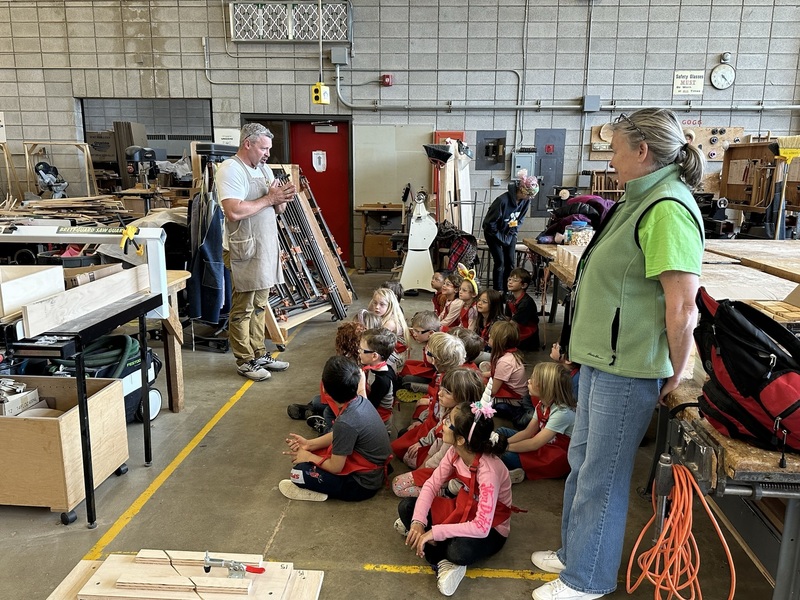 Mckenna and Shyann work with a jig to saw wood.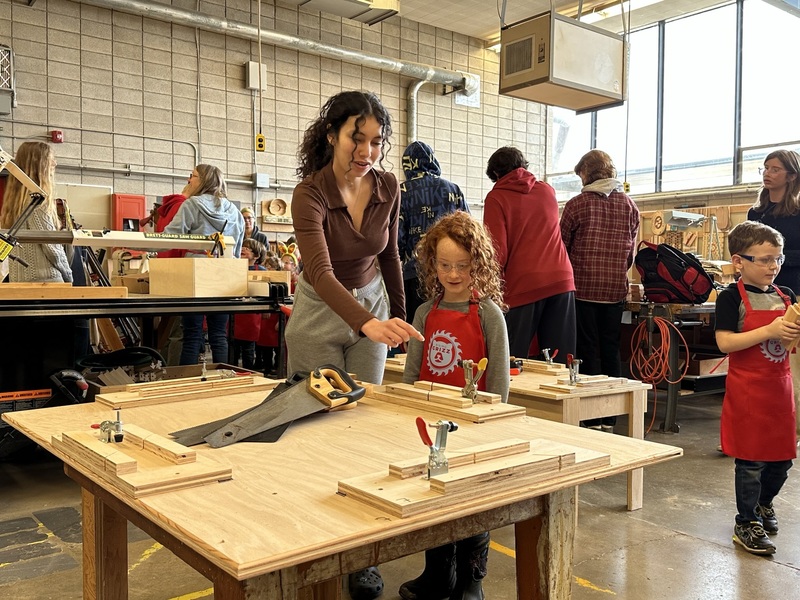 Let's get to sawing! Liam and Elias help guide Ms. Mia's students.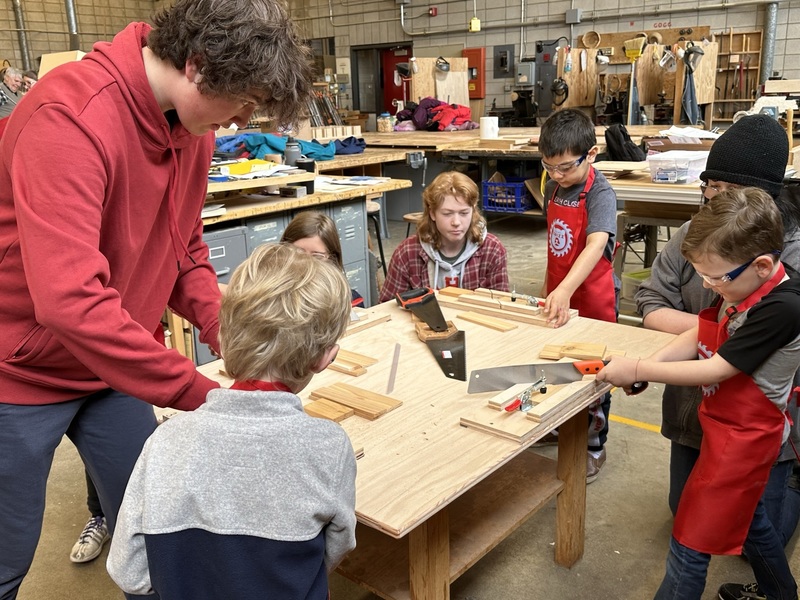 JJ Shull, Max, and Arbelle work with high school students, Abby and Elias, and classmates to saw their wood.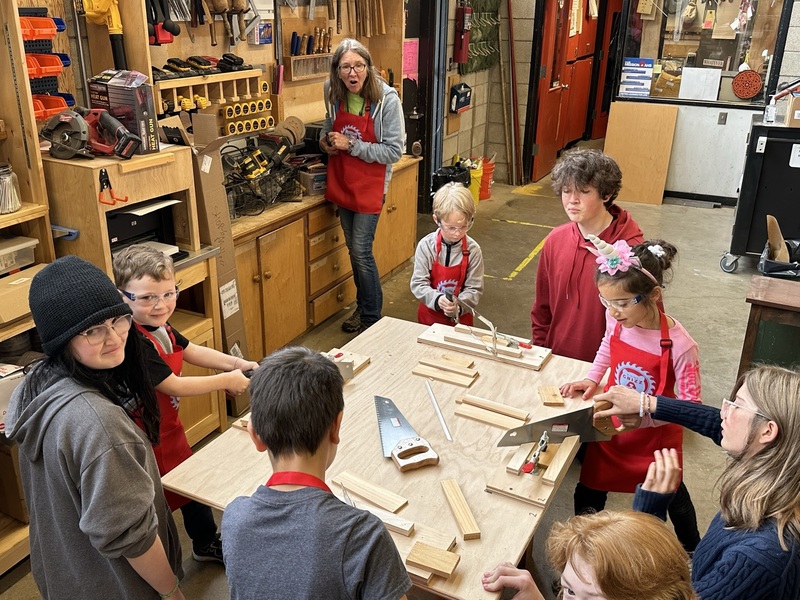 Susie masters the miter cut with Jasmine!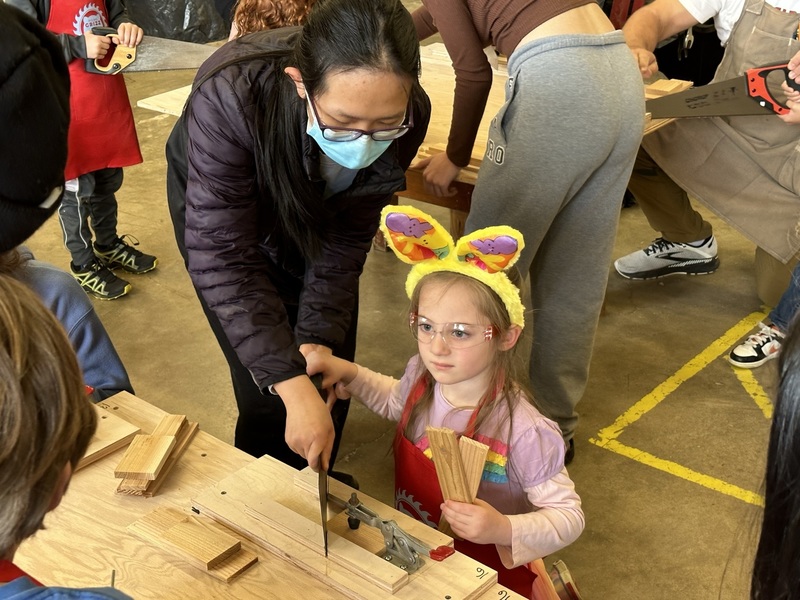 Saw dust is flying!!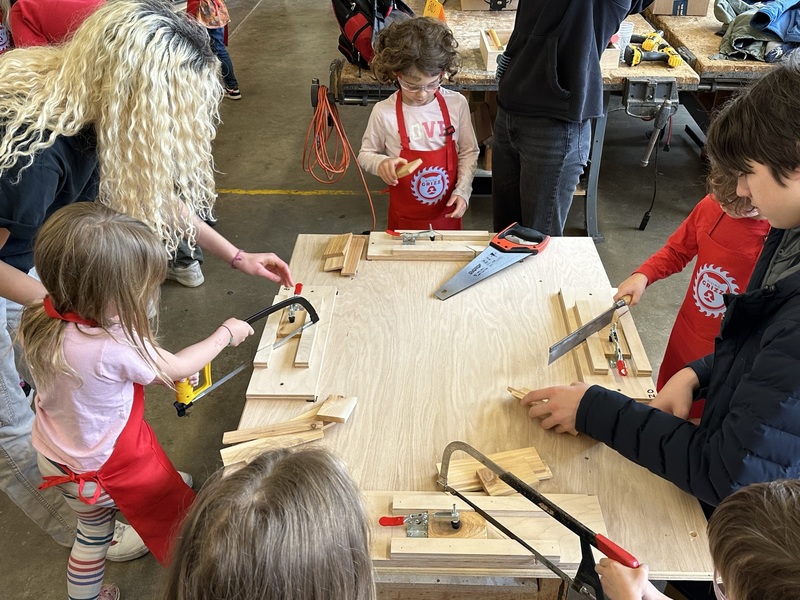 That's how you do it!!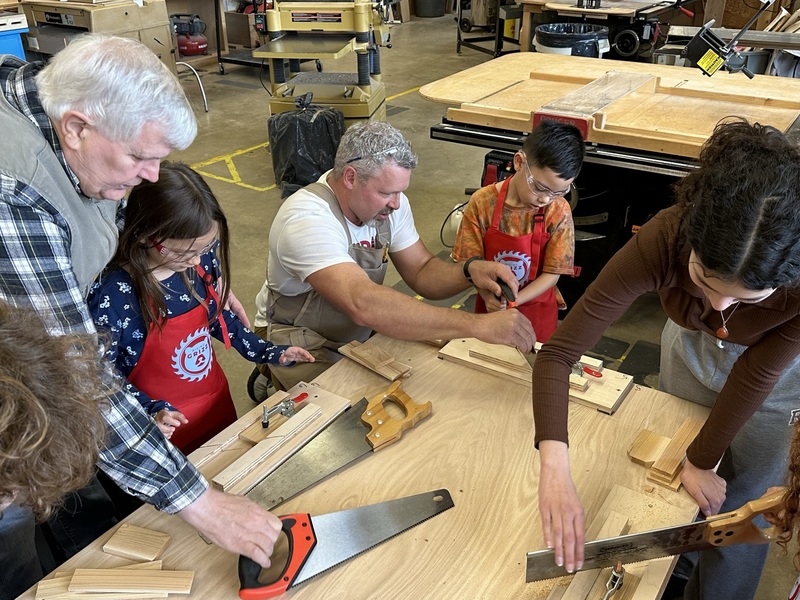 Mighty miter sawing!! Jasmine, Logan and Morgan support Susie and her classmates!
That drill press is impressive!! Mariah Cruz shows Gracie safe operation.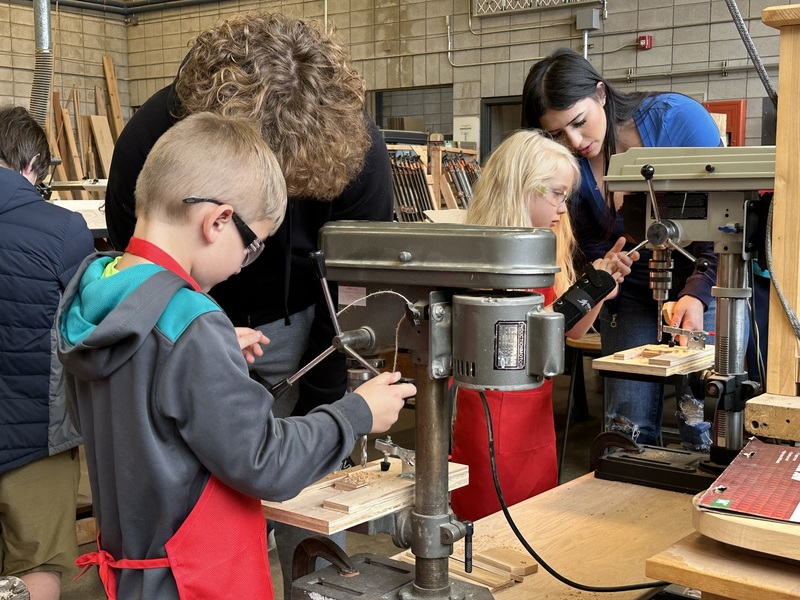 Leia Jackson explains the fine points of the drill press to Lotus!
The jig is up! Heavy into production!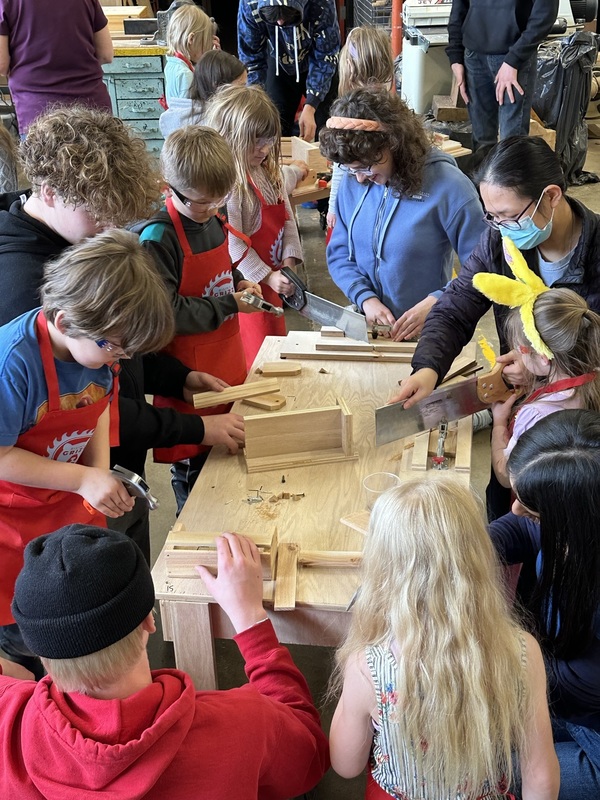 It's hammer time!
Mr. Miller answers questions from Kaya and Declan!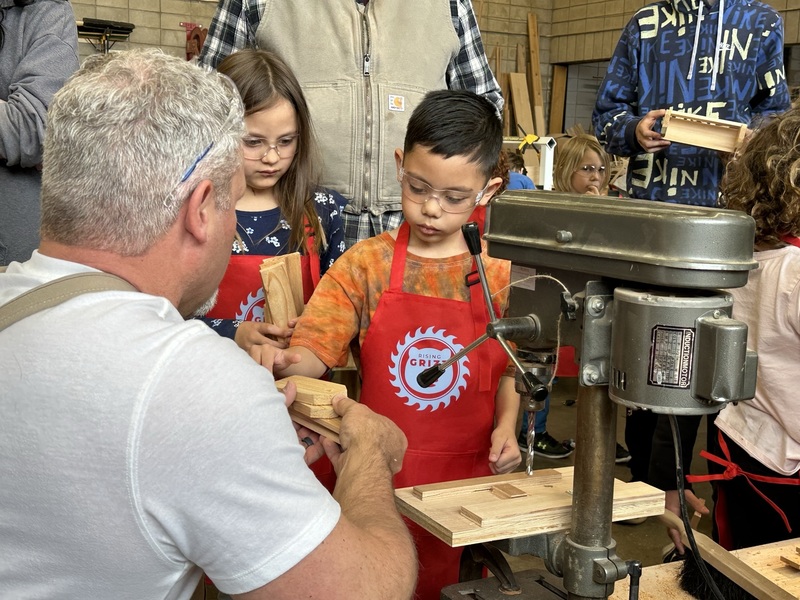 It's coming together!
Declan nails it!!!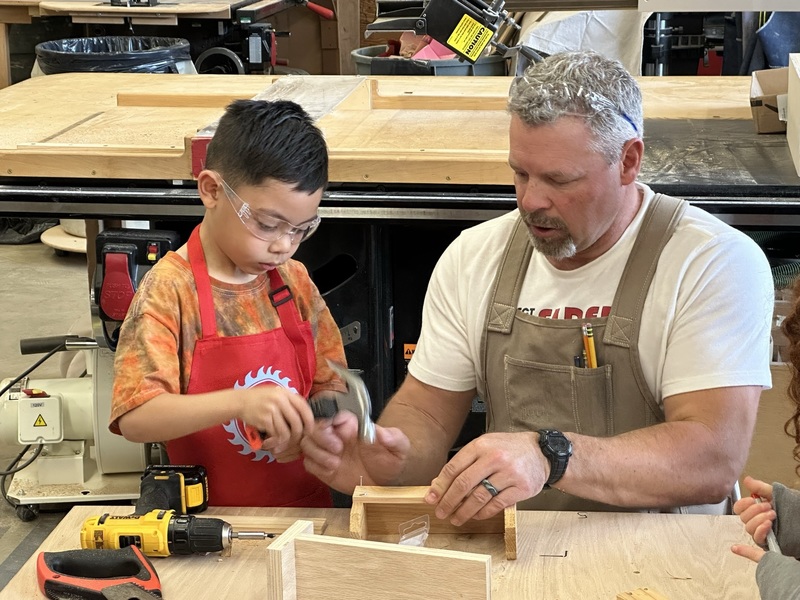 Hailey holds the joint tight while Lucia hammers the nail!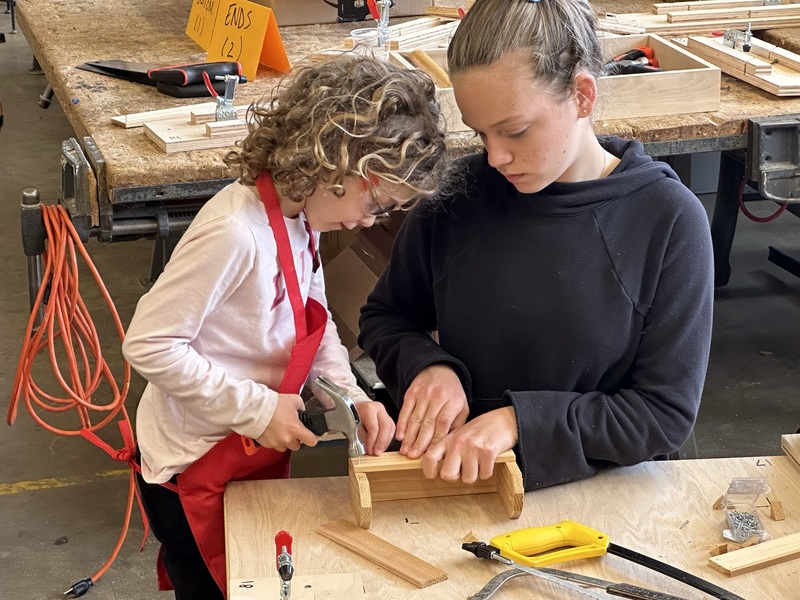 Ms. Mia with former student and Helman dragon, Bella Cureno. Elena and Hudson work with Tanner to finish their SHH, SURPRISE!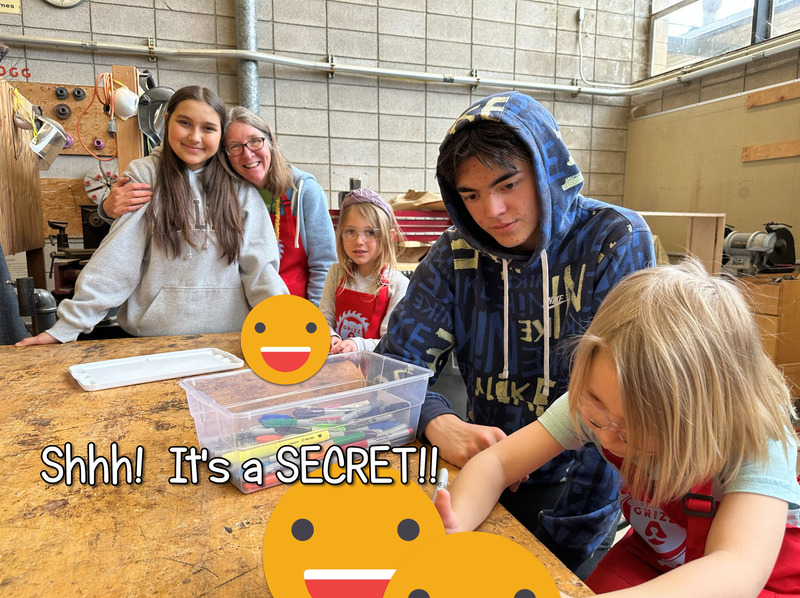 It's time to put on the finishing touches – NO PEEKING!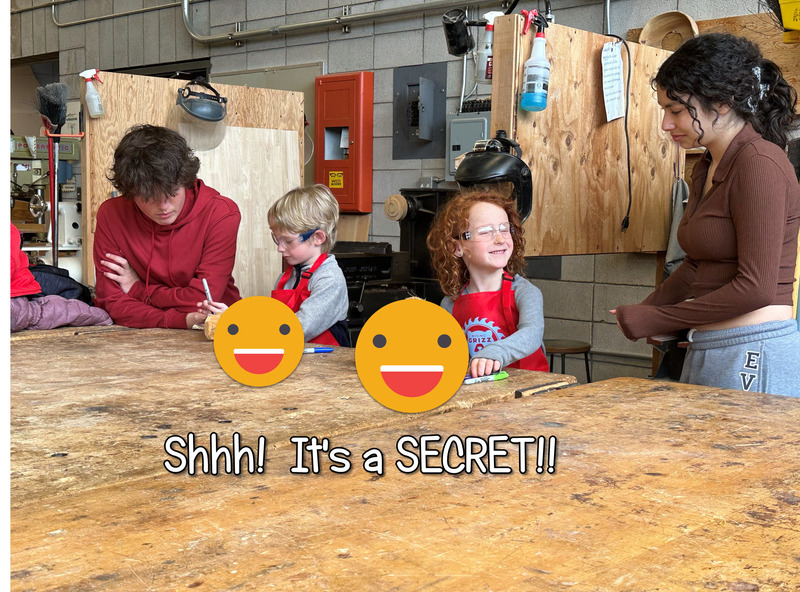 What an amazing woodshop with all the builders! Thank you, Mr. Miller, Ms. Mia, and Ashland Schools Foundation!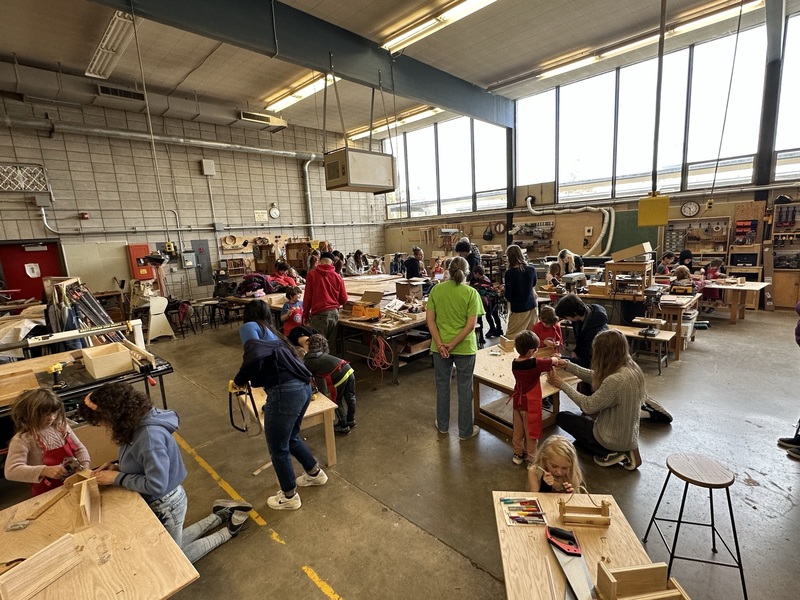 Ms. Mia's class sings the states' song to Mr. Miller!