Softball game for tomorrow, Friday March 24 has been changed from 4:00 p.m. to 1:00 p.m. and will now be played at Lithia Fields #7 (rather than at home).

Safe Routes To School Plan – We Want Your Input! Does your student walk, bike, or roll to school? With planning assistance from the Oregon Department of Transportation, the City of Ashland and Ashland School District are working on a Safe Routes to School Plan to improve conditions for students and families who walk and bike to school. We could use your help identifying challenges and opportunities for active transportation. How can I participate? 1) Join us for walk audits! April 10th: - 2:30 p.m. at Ashland High School Ashland High School (Theater entrance on Mountview Ave ) We will be observing students' arrival and dismissal and documenting walking and biking conditions in the area of the school. 2) Attend a public meeting! Meet with us on April 11th, 6:00 to 8:00 p.m. at Ashland Middle School library at 100 Walker Ave. to share your ideas and experiences. 3) Share feedback using our interactive online map! [Link to the online map:
http://odotsrtsprojectid.com/
] People who provide feedback on the map will be entered to win fun prizes. Questions? Contact Jacqueline Schad,
Jacqueline.Schad@ashland.k12.or.us
For detailed information, visit our Safe Routes to School Page
https://www.ashland.k12.or.us/o/asd/page/safe-routes-to-schools-plan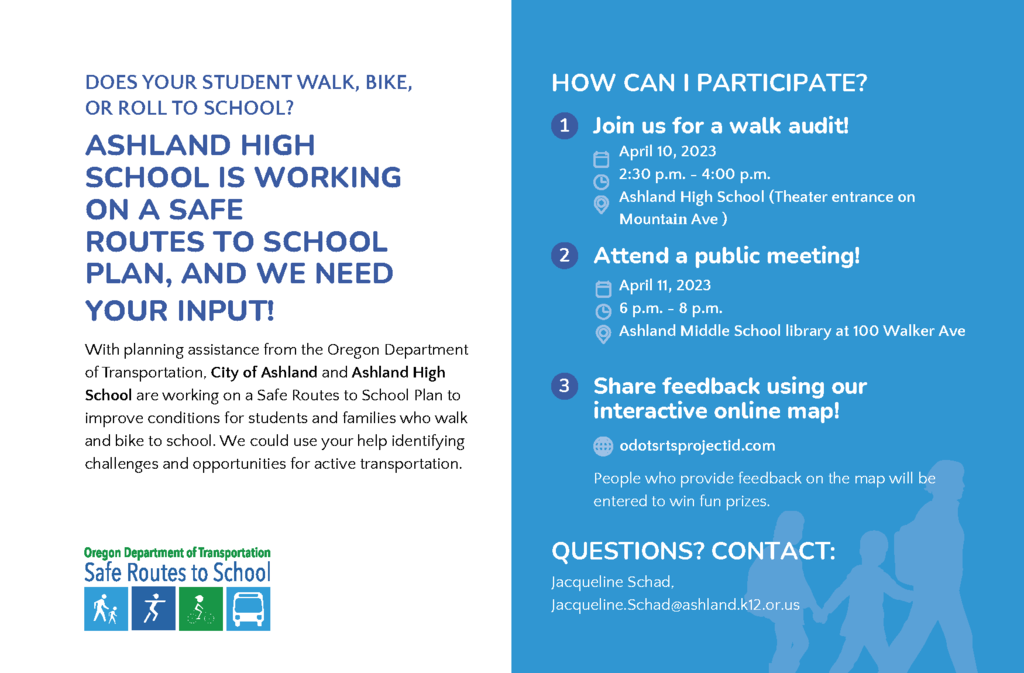 Come give water polo a try! April 3-6, 4:30-6:30 pm at Daniel Meyer Pool. Open to everybody grades 6-12. Free to all players and all experience levels welcome! Regular Spring Season April 10-May 25, 4:30-6:30 pm Mondays through Thursdays at Daniel Meyer Pool. All players must register and pay to participate. Become part of a winning team as well as a fun, supportive community! Visit ashlandwaterpolo.org for more information

We are excited to announce that Youth Era will be starting a Pop-Drop, Drop-In Center after school in room H-39. The Pop-Drop is a space to breathe, do activities and talk to peer support specialists about whatever is on your mind. They have been through it and they are here for you! The Pop-Drop will be open every Monday and Wednesday from 2:30-5:30 starting on the 20th. Come check it out!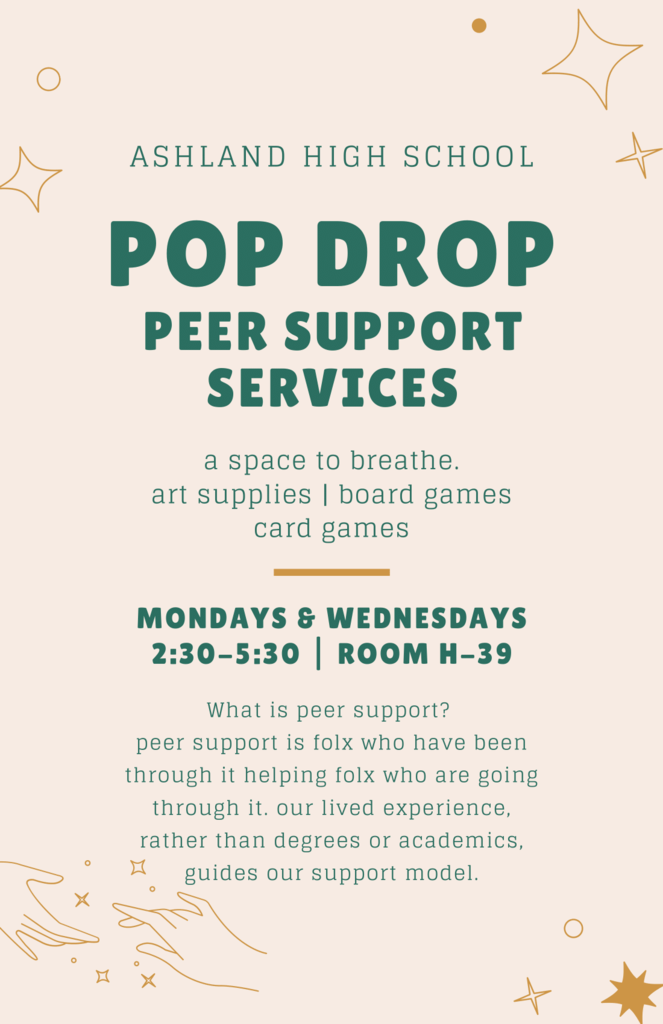 Attention Attention! Calling all boys who are interested in playing volleyball! Ashland High school will now have a boys high school volleyball club team! Tryouts are coming up soon, please email
coachtia541@yahoo.com
if interested or stop by the athletics office.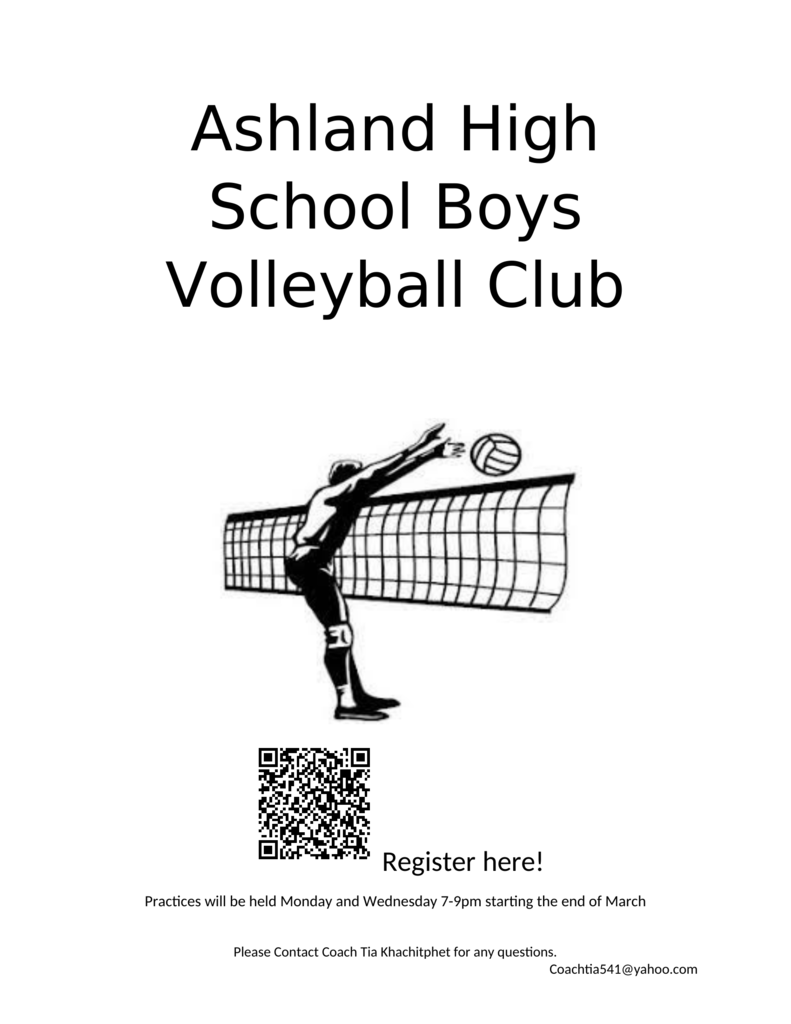 Pi day is this Tuesday! Join AHS Math Honor society on the Quad after school to havesome pie to celebrate! Pie slices are $2 each.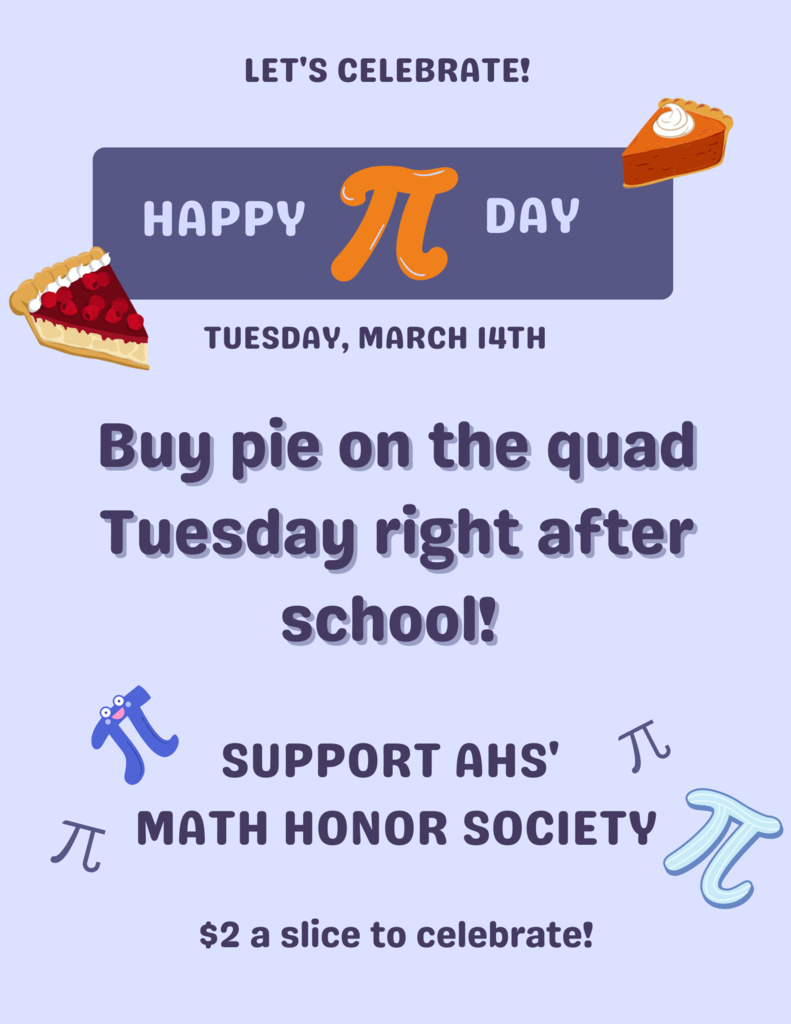 AHS's Pop Drop begins on Monday, March 20th, put on by Peer Support Services! Peer support is folx who have been through it helping folx who are going through it. Held on Mondays and Wednesdays from 2:30 to 5:30 in Room H-39. The WinterSpring Grief Group will also be held on Wednesdays next door in room H-38 from 2:45-3:45 during Pop Drop for anyone who is interested.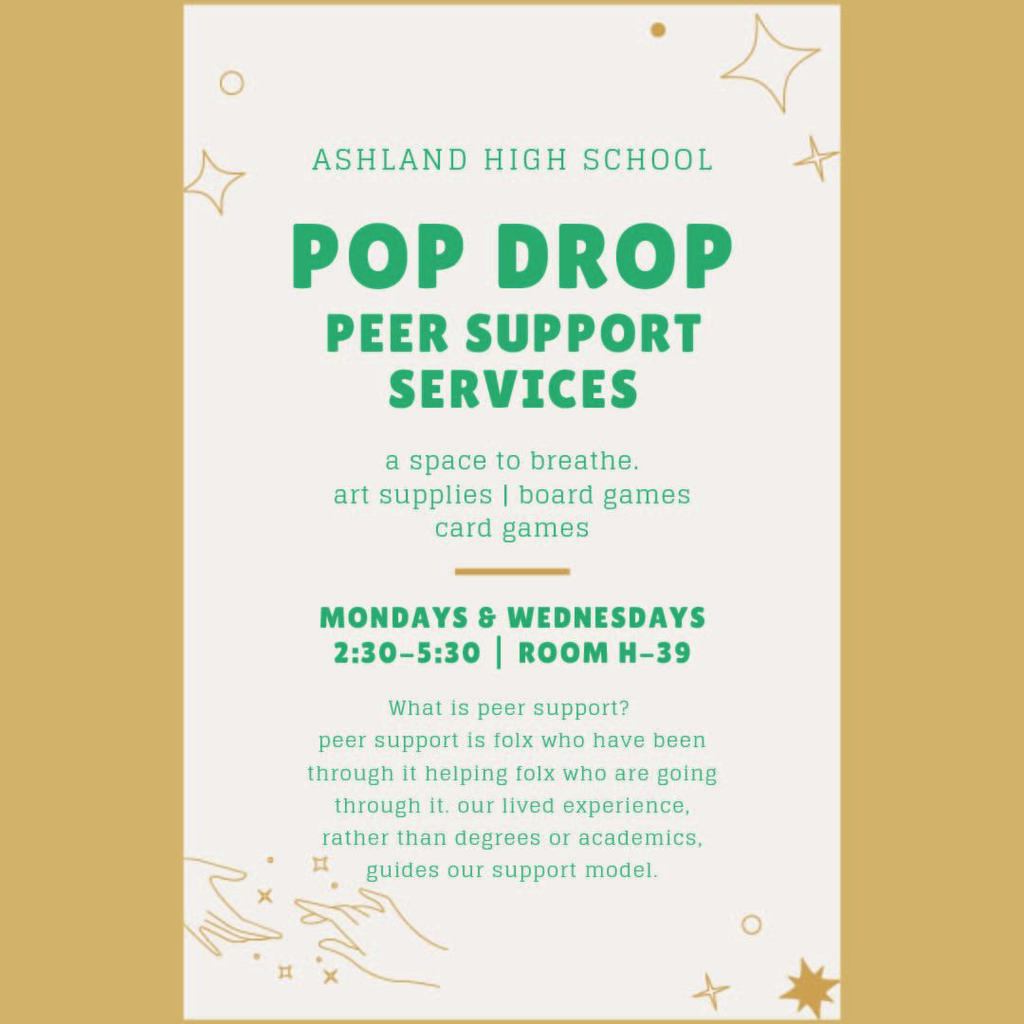 Due to the recent snow days in February, we will be using two of our make-up days. Please take note of the updated school calendar that shows a full day of classes on April 17th and June 14th, and a half day on June 15th (the last day of school) The link below will take you to the web page where the new calendar can be viewed and downloaded.
https://www.ashland.k12.or.us/page/school-day-calendars

Spring Sports Parent Night has been rescheduled for Monday, March 13. Meeting will begin at 6:30 in the main gym.

This week we celebrate our classified employees. Our school simply can't run without them! Our certified folks work hard every day cleaning and repairing our campus, transporting students, feeding them, supporting them and many other tasks. They put their heart into their work. Each day of the week a different department has volunteered to feed them lunch as a way of showing gratitude. Meals will be set up each day in the front office break room. Thank you Classified employees for working so hard to support our students! I appreciate you!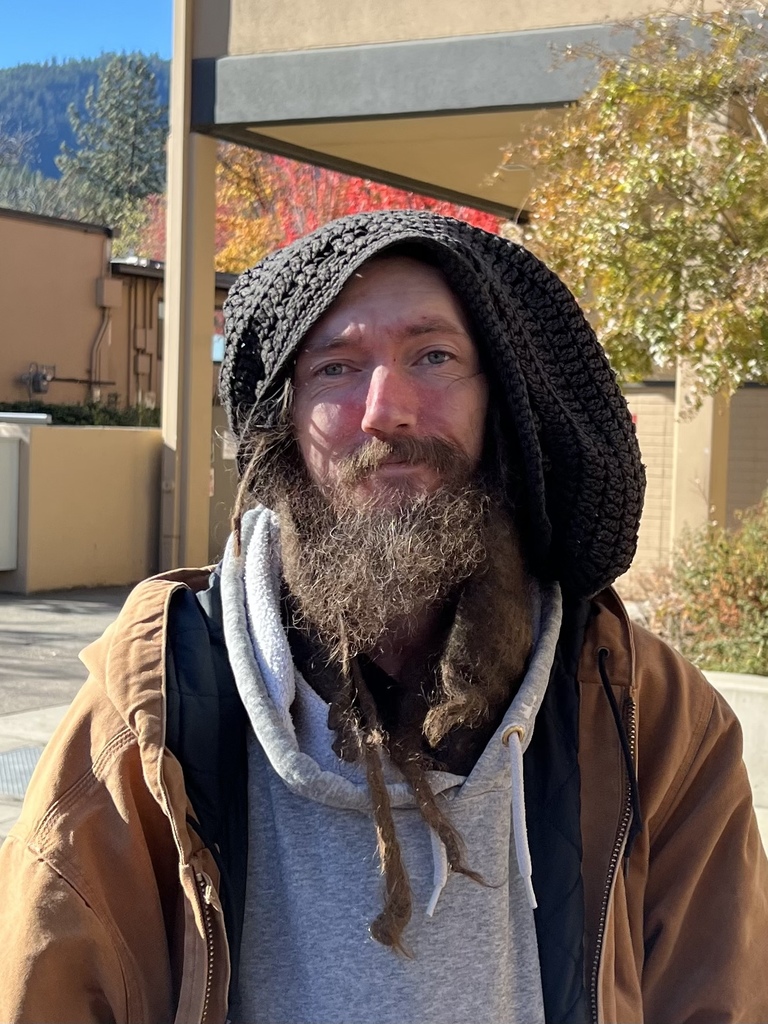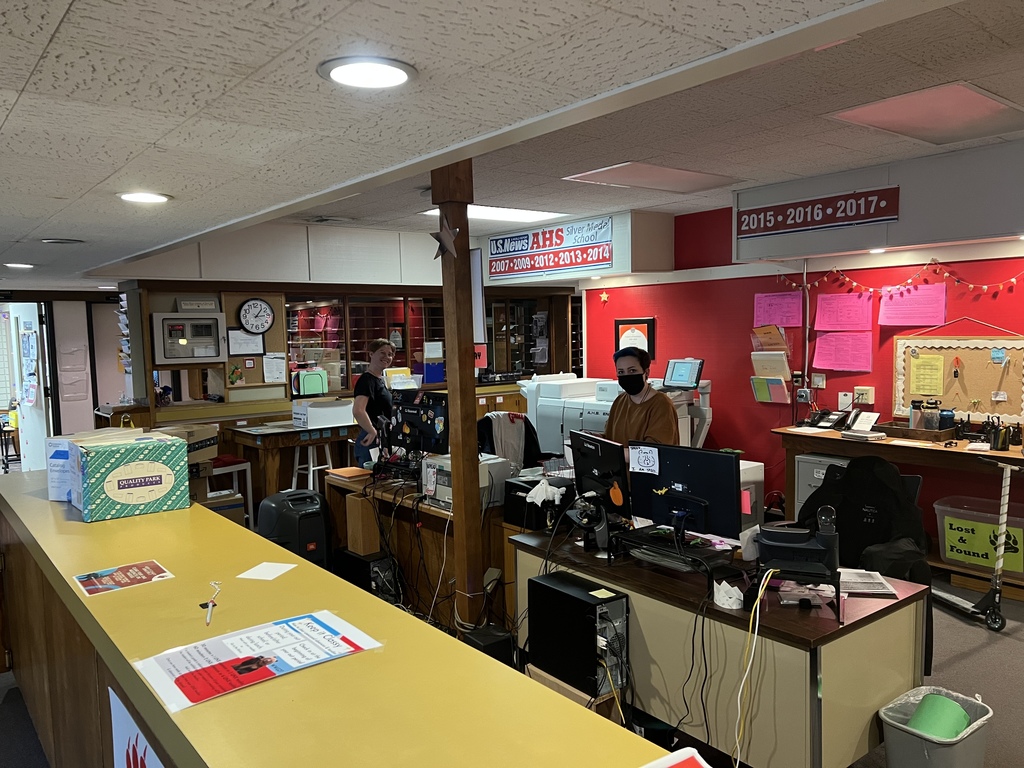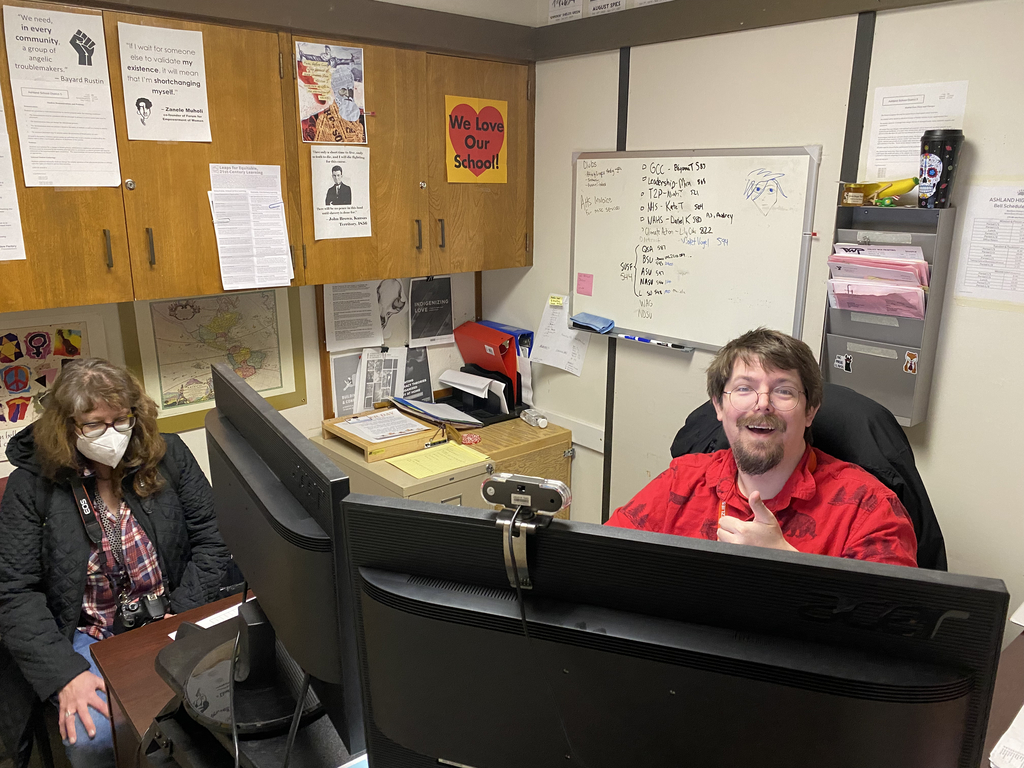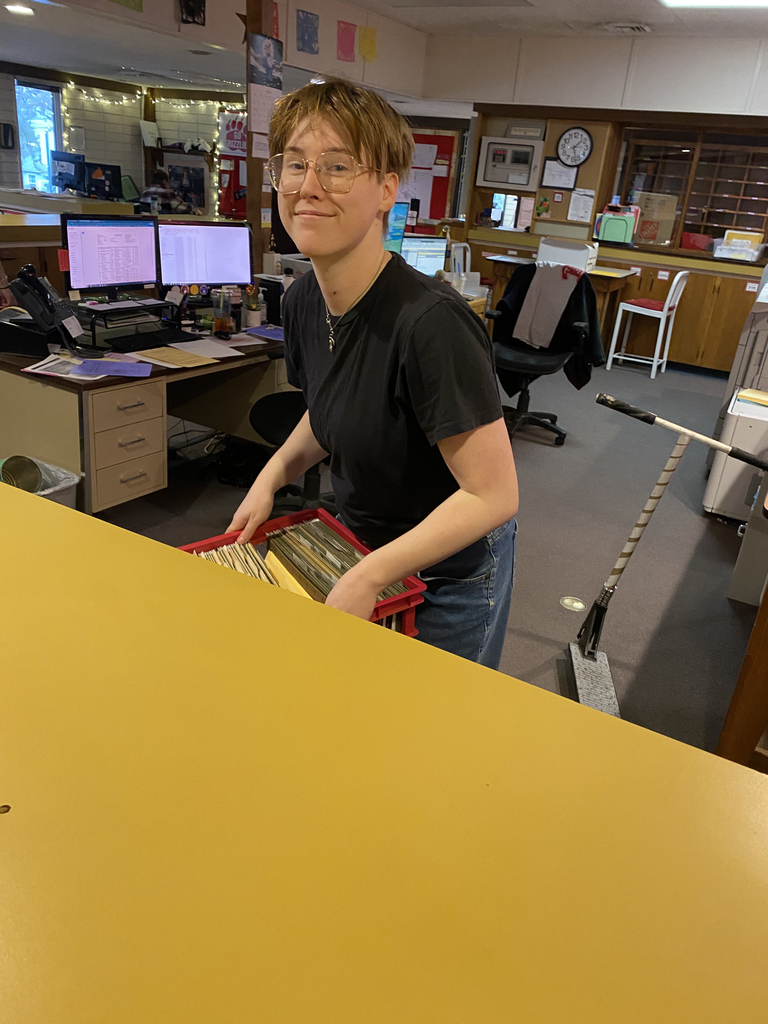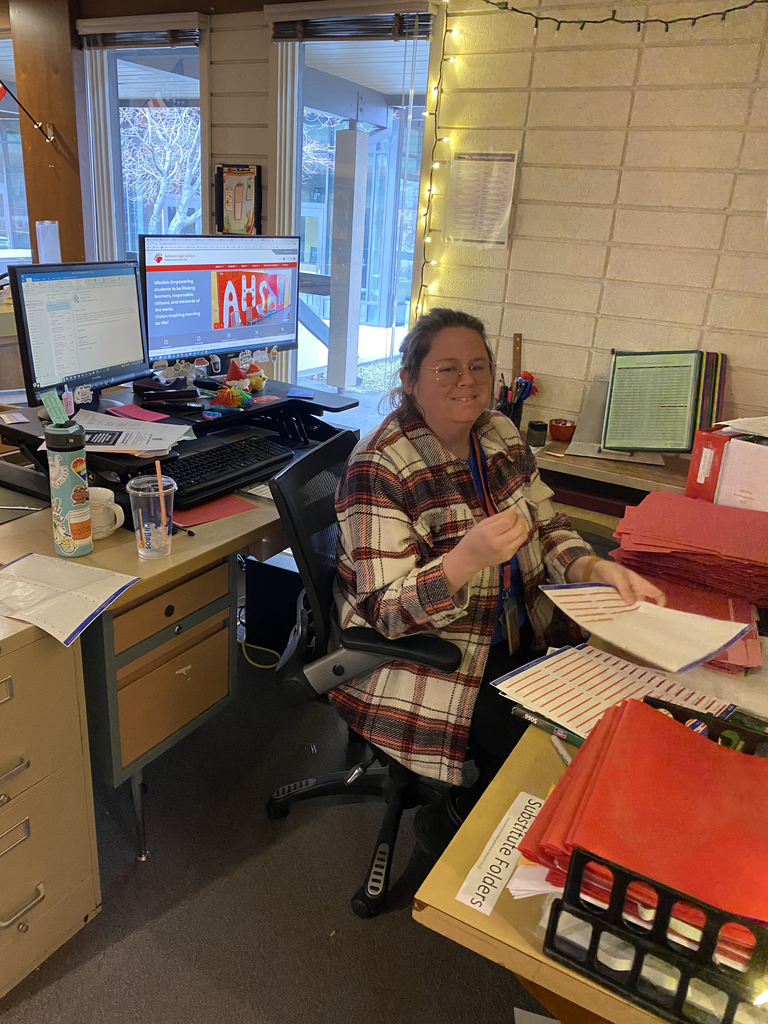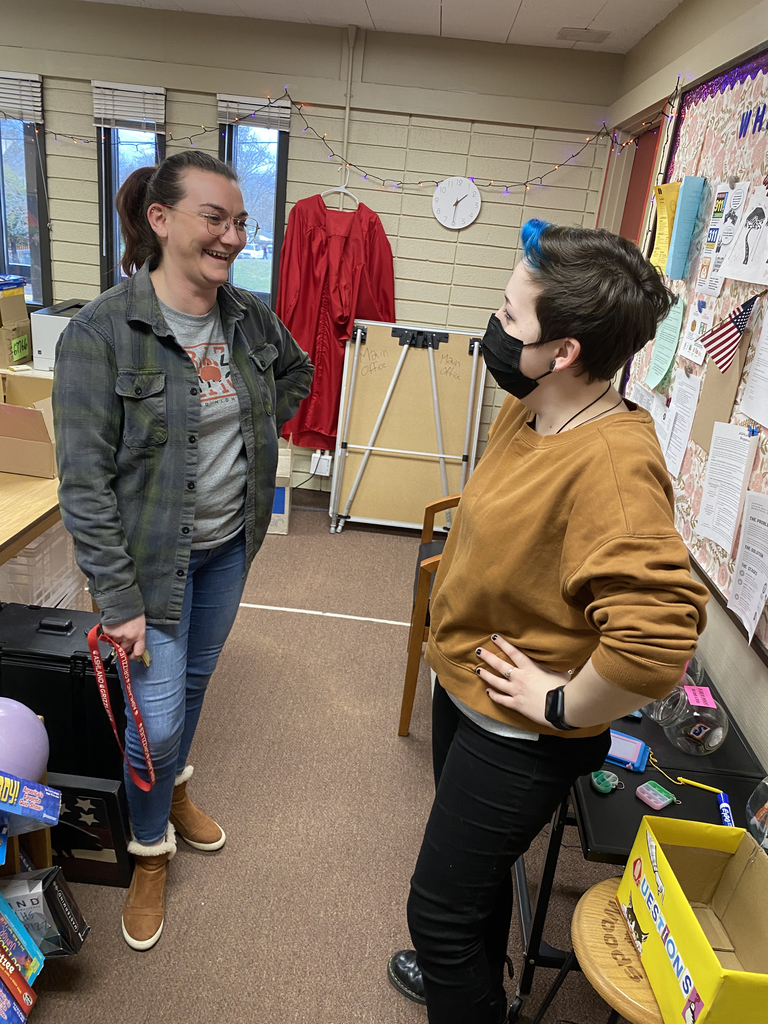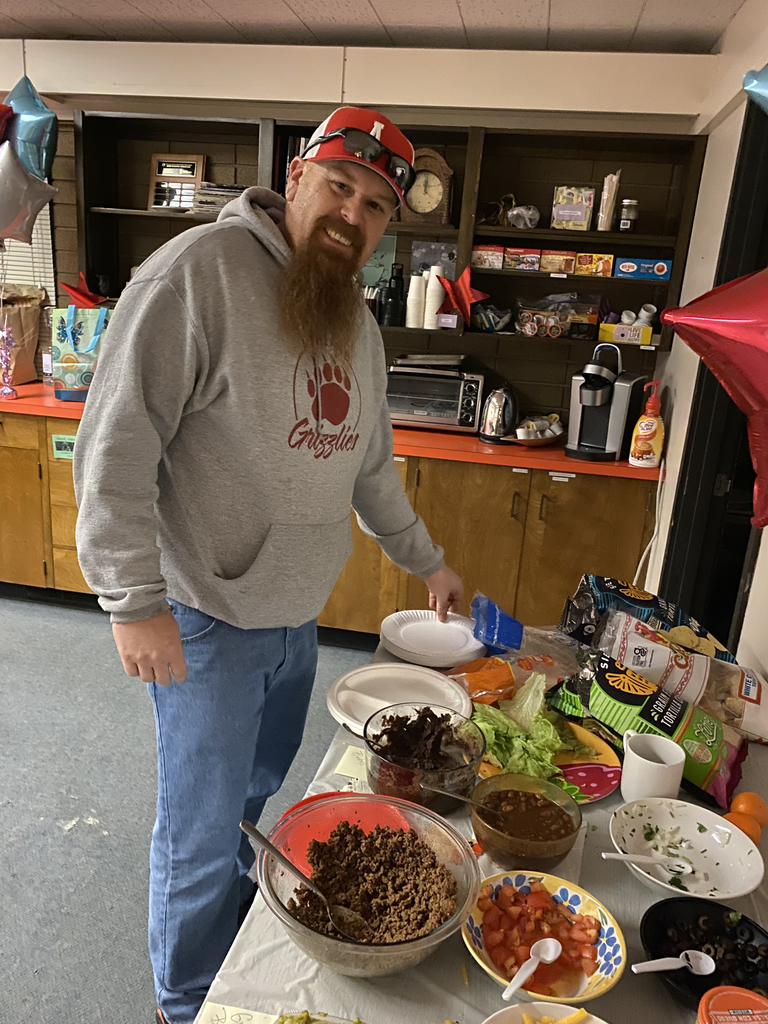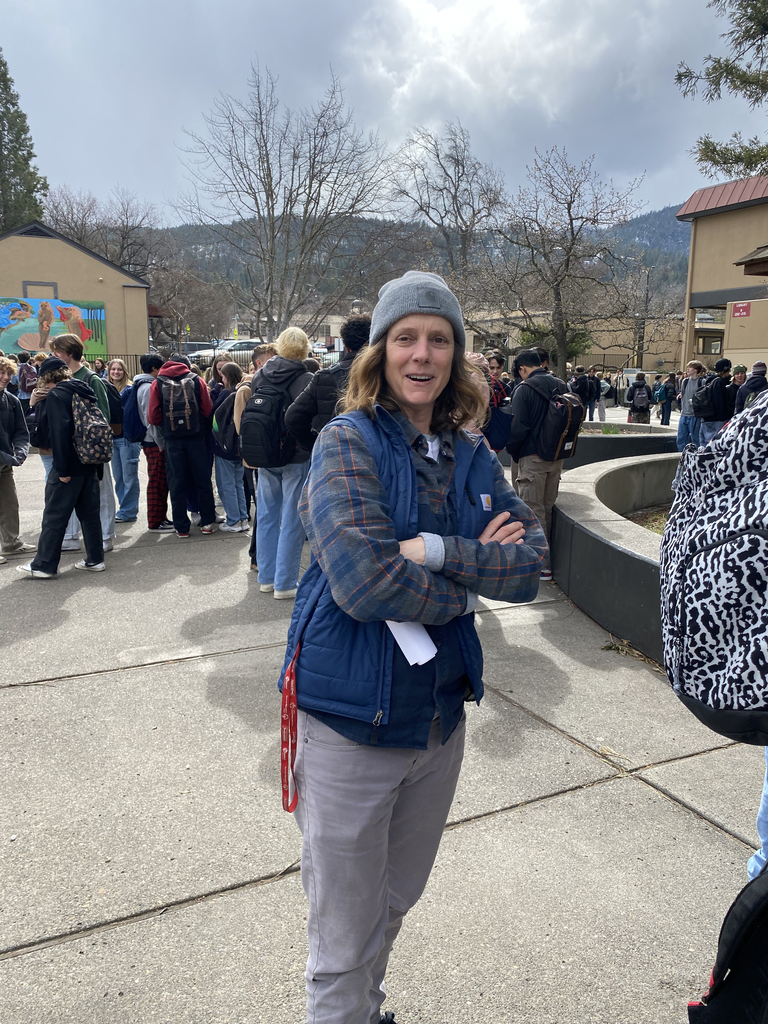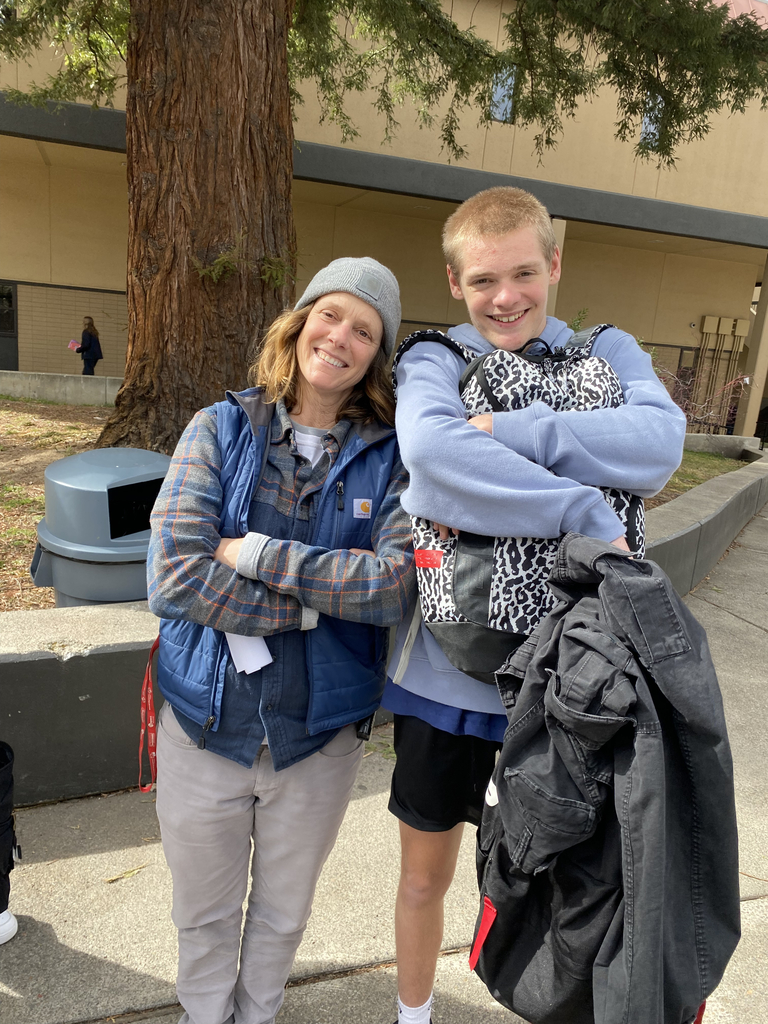 Seniors: Herff Jones will be here to pass out graduation orders and caps/gowns on Friday March 17th during lunch. If you ordered before 2/28 your order will be here. If you ordered after 2/28 your order will arrive in May.

RCC Technology/Trades and Healthcare Tours Come visit RCC's Table Rock Campus on March 14th from 1:45- 4:45 pm. Contact Jen Marsden in the AHS College & Career Center to sign up for one of these two exciting tours!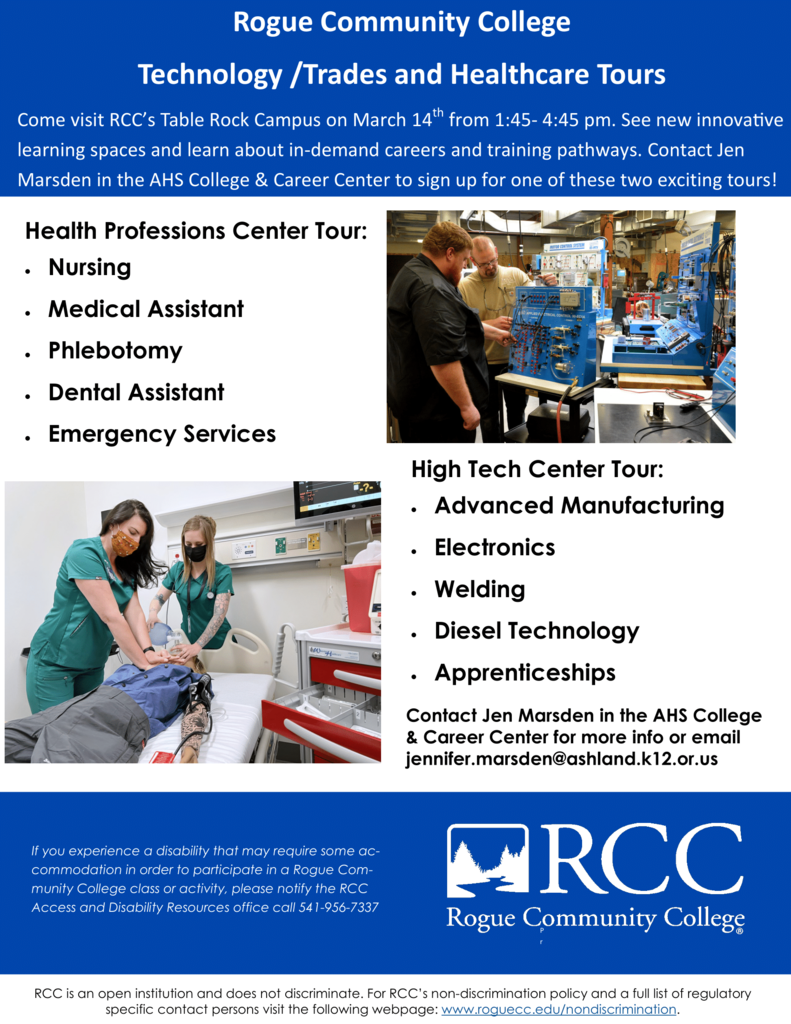 ASHLANDHIGH SNOWBOARDING SILENT AUCTION + FUNDRAISER HOSTED BY: SKOUT TAPHOUSE & PROVISIONS FRIDAY, MARCH 10 6-9PM 21 WINBURN WAY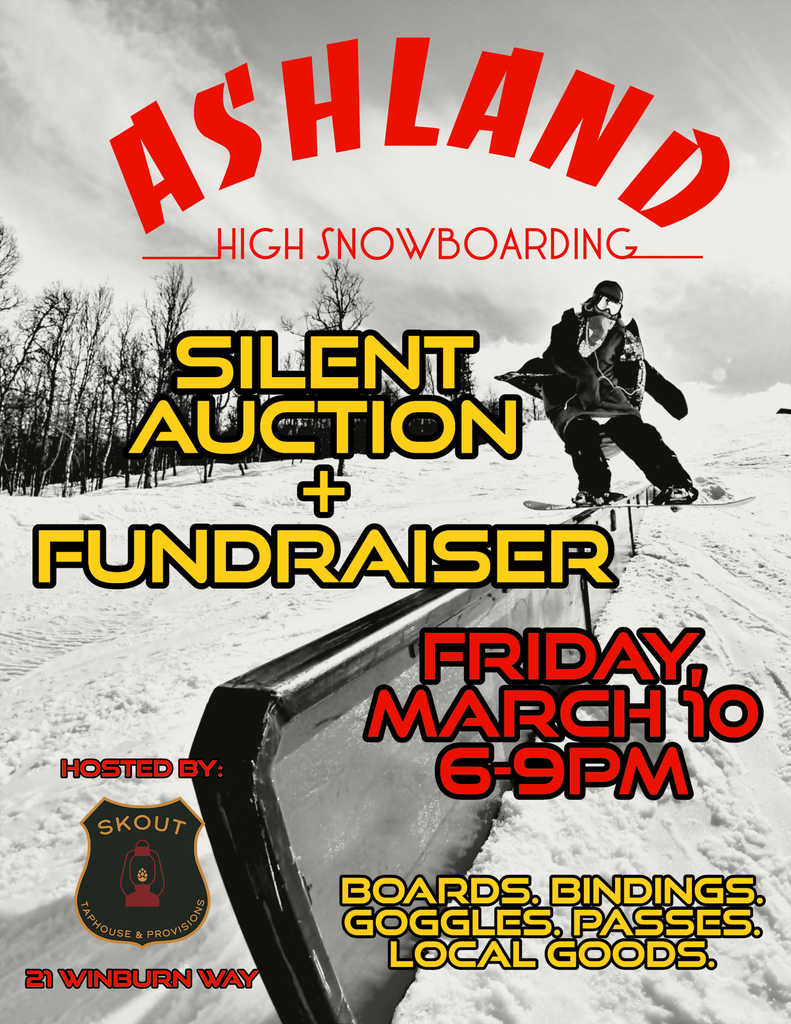 Black Historical Figure of the Day: During her 33-year career at NASA, Katherine Johnson earned a reputation for mastering complex manual calculations essential to the beginning of the Space Shuttle program, and she worked on plans for a mission to Mars.

Black Historical Figure of the Day: Pauli Murray's legal arguments & interpretation of the Constitution were winning strategies in public school desegregation, women's workplace rights , & an extension of rights to LGBTQ+ people based on Title VII of the 1964 Civil Rights Act.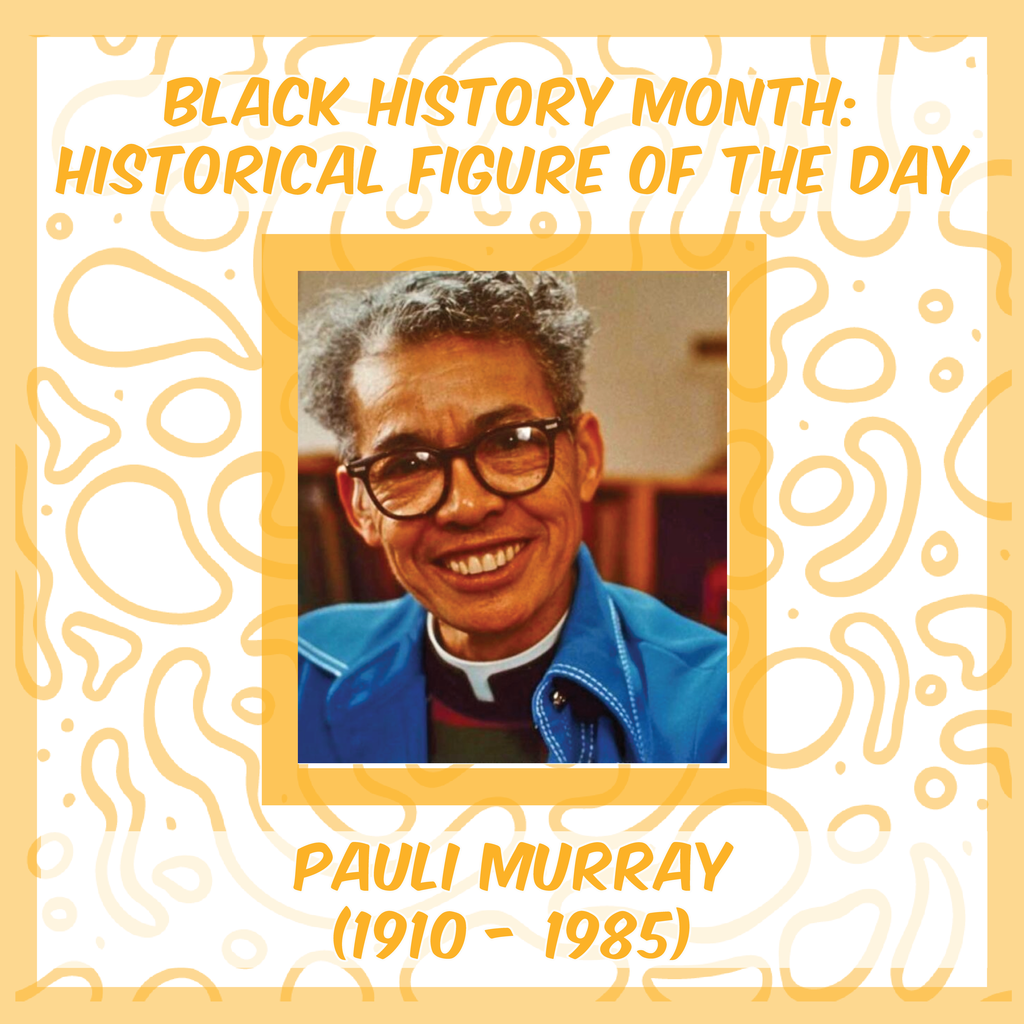 Spring Sports Parent Night-Postponed Due to school closure, tonight's Parent meeting will be reschedule for a later date.

2023 WRESTLING STATE CHAMPIONSHIPS SCHEDULE *Updated*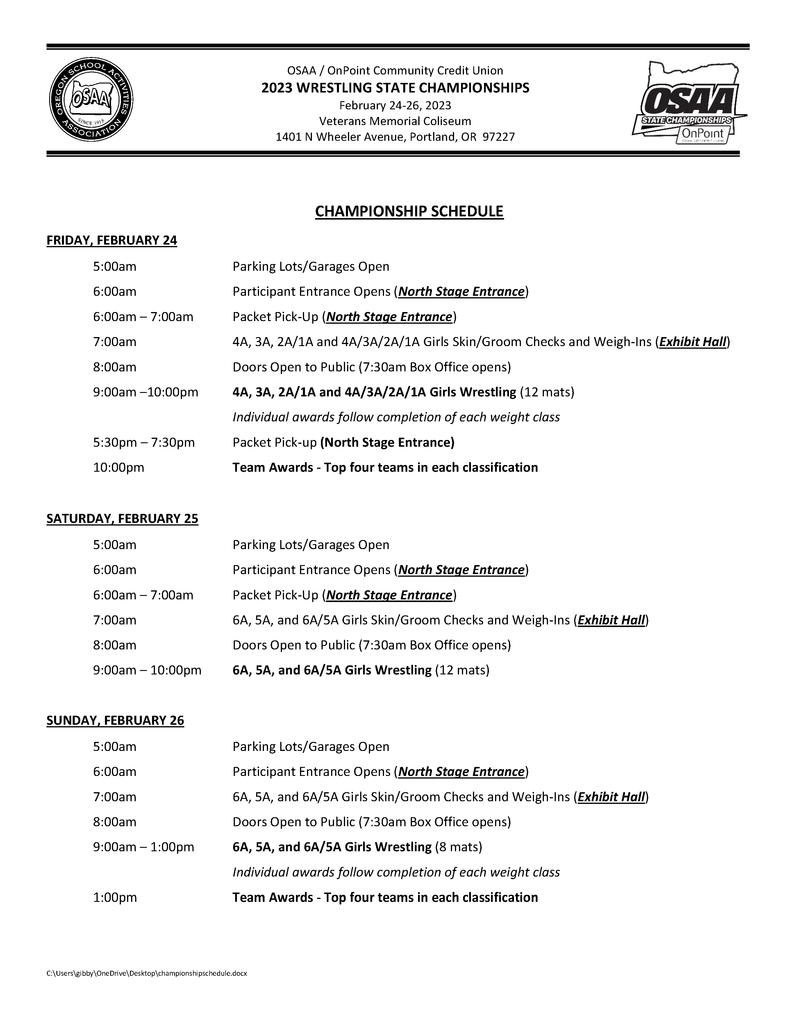 Black Historical Figure of the Day: Alain LeRoy Locke was a philosopher, writer, and educator born in Philadelphia, Pennsylvania, to a family of educators and distinguished civil servants. Locke created a booklet series, Bronze Booklets on the History, Problems, and Cultural Contributions of the Negro, based in social science and race relations and partnered with National Association for the Advancement of Colored People (NAACP) and the Association for the Study of Negro Life and History (ASNLH) to educate the masses. The booklets became a standard reference for teaching African American history. Locke is best known as the creator of the philosophical concept New Negro which would initiate the Harlem Renaissance (1925–1939), a period of significant contributions of African American artists, writers, poets, and musicians. In 1925, he edited the book, The New Negro: An Interpretation, an anthology of fiction, poetry, and essays on African and African American art and literature. Locke also organized traveling art exhibitions of African American artists and mentored many talented writers and poets including Countee Cullen, Langston Hughes, and Zora Neale Hurston.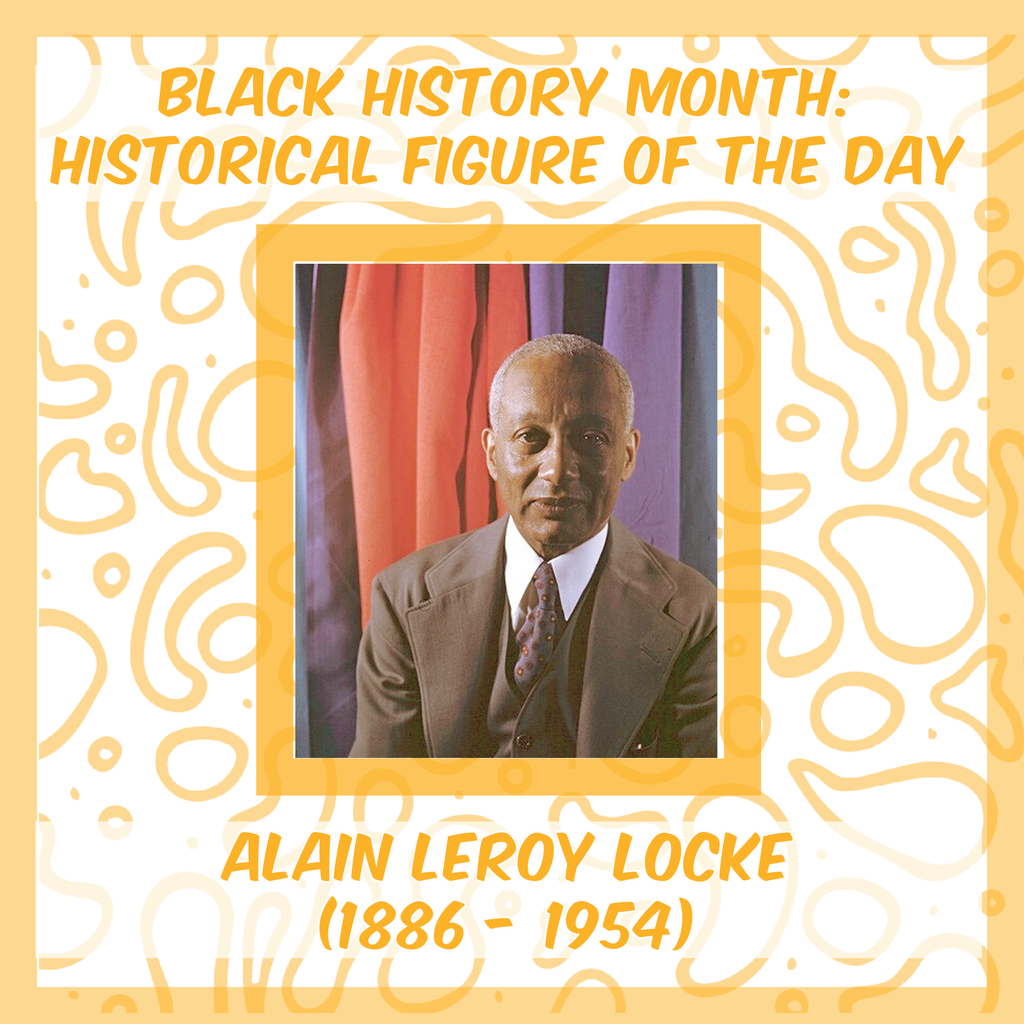 The annual César E. Chávez Leadership Conference will be held on Friday, March 17th at Southern Oregon University from 8:30 am to 3:30 pm. This event is an empowering, educational, and fun opportunity for Latino/a/x youth from regional high schools to meet community leaders, take part in leadership and cultural workshops, and learn about college and career pathways. This year AHS is allowed to bring a group of 15 students of all ages, but juniors and seniors will be given priority. If you are interested in attending, contact Rhiannon Batey, Kathleen Martin, or Jen Marsden in the AHS College & Career Center by Wednesday, March 8th by dropping in or emailing (
jennifer.marsden@ashland.k12.or.us
). To secure a spot and to get your first choice in workshops, sign up ASAP! For more information about the event visit:
https://inside.sou.edu/youth/cesar-chavez/index.html
.