Get ready for the 13th Annual Monster Dash Run for Education! This year's race is back in Lithia Park on Saturday, October 30th, or you can sign up to run the race virtually from anywhere October 22nd – 31st. 1-mile Fun Run/Walk 5k Run/Walk 10k Run Walk, run or zombie stroll for this annual family-fun event that supports grants in Ashland public schools. This one-of-a-kind race is presented by Lithia 4 Kids, the Ashland Kiwanis Club, and the Ashland Schools Foundation (ASF). This year the in-person races at Lithia Park will be modified for COVID safety, with mask requirements, staggered race-wave start times and locations, and limited numbers per race to allow for social distancing. All racers receive finisher's medals, plus fun-filled race packets and giveaways for youth 18 and under! Register NOW for early-bird pricing for adults (thru Oct 13…kids are always $10) and before the race time you want fills up. Go to
www.AshlandMonsterDash.com
to sign up the whole family and get more info about this year's race, online contests, silent auction and prizes!
Financial Aid 101 – Important Information for Senior Families! Wednesday, September 29, 5:30-6:30 pm Learn about the pathways to access financial aid and scholarships! We will discuss the process for completing the FAFSA (Free Application for Federal Student Aid), an online application which qualifies students to receive the Federal Pell Grant, the Oregon Opportunity Grant, the Oregon Promise, and government loans. Even if you think your family will not qualify for federal financial aid, it is important to complete the FAFSA. Many colleges will not give students merit aid unless they have a FAFSA on record. We will also briefly cover the CSS Profile, a separate online application many private schools use to determine institutional financial aid. The 2022-23 FAFSA goes live on October 1st and seniors will have the opportunity to begin work on the student portion of their FAFSA in CCR classes. Families who have not recently completed a FAFSA are encouraged to attend this session to learn the latest information on how to easily submit this important application! This zoom session can be accessed at the following link:
https://asdconnect-org.zoom.us/j/97711618881
. The session will be recorded and available on the AHS YouTube Channel, where you can already find info session recordings from earlier this year.
We had so much fun with our 9th and 10th graders at Club Fair yesterday!! So many fun clubs to learn about and sign up for. Check out Clubs & Activities on the AHS website for more info! 11th and 12th graders will go to Club Fair on Friday🐻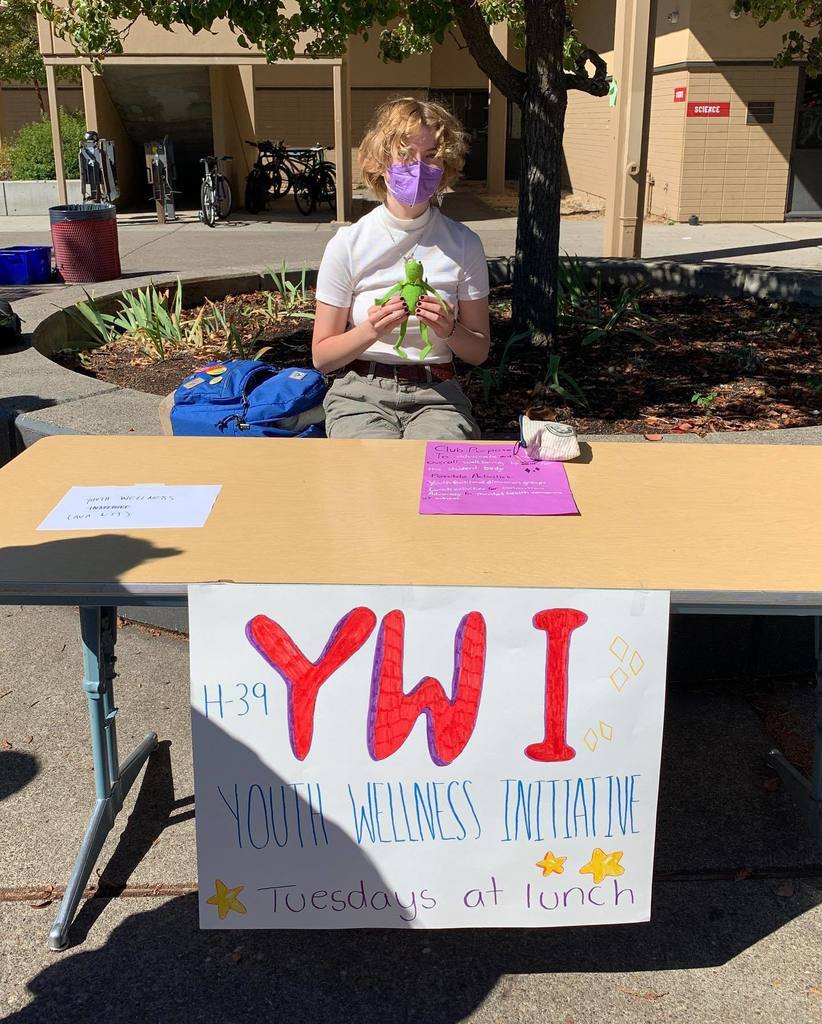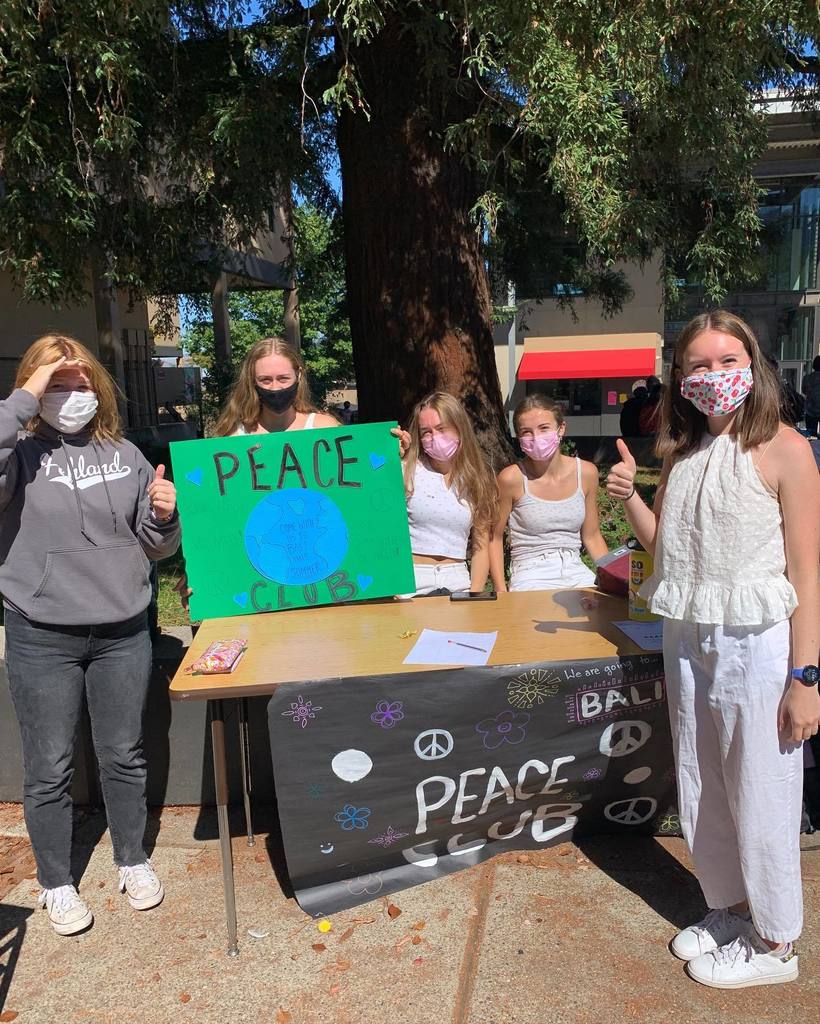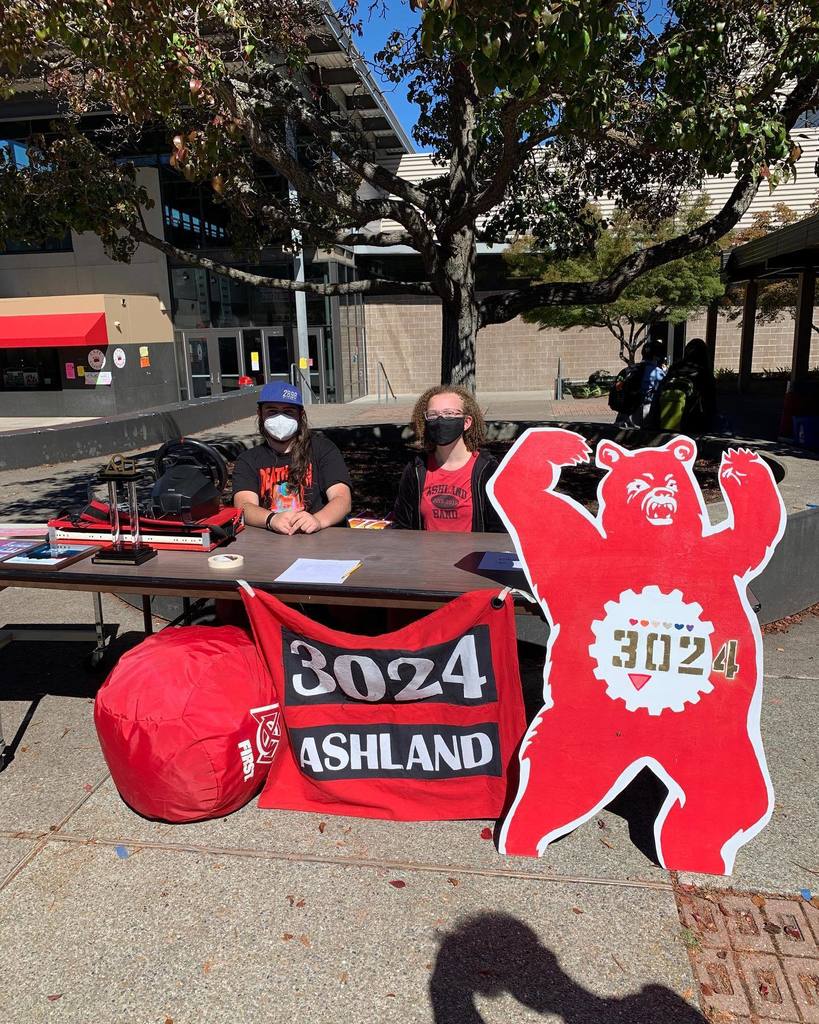 The Student Tutor Center is up and running! All students are welcome for free tutoring. Academic support services include: homework help, study and organizational skills advice, paper editing, project assistance, world languages practice and test preparation.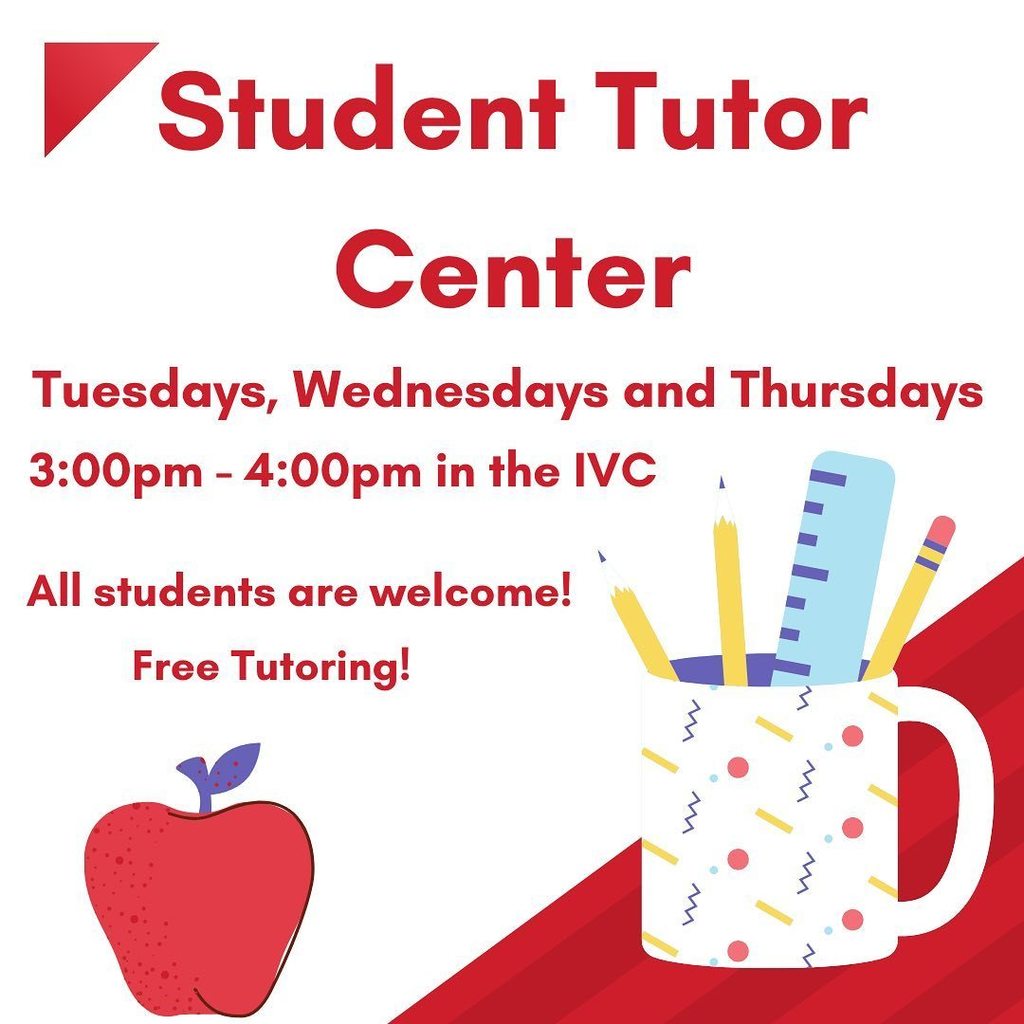 September is Pediatric Cancer Awareness month, something that often gets overlooked by our community, despite the fact that it has affected many families here in Ashland. This year, the high school is making an effort to bring awareness to the issue by having a series of gold-themed activities. Today, Friday the 17th, we encourage the AHS community to wear yellow and gold attire to kick off our pediatric cancer awareness activities. There will be an advisory lesson, an advisory vs. advisory coin drive for the rest of the month, a PJammings day on Wednesday (9/29), a gold nugget hunt around campus, and gold-themed decorations on the quad. More info to come during your Friday advisory lesson! If you would like to donate directly to cancer research and to support the families of children fighting cancer, you can do so at:
https://secure.givelively.org/.../asd-going-for-gold-2021
or
https://www.paypal.com/pools/c/8CNU7yCd3z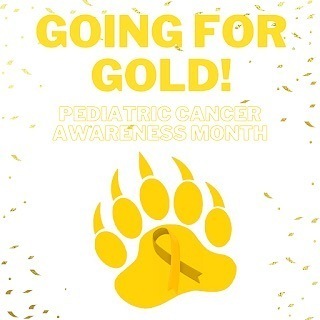 A year ago, we all experienced and witnessed how wide-spread community service can unite, mend, and restore hope. An ASD parent has initiated an inspiring and uplifting effort to make September 8 a day of community connection and care. Please join in this effort and make this day and many more full of gestures of kindness that ripple across our community and beyond.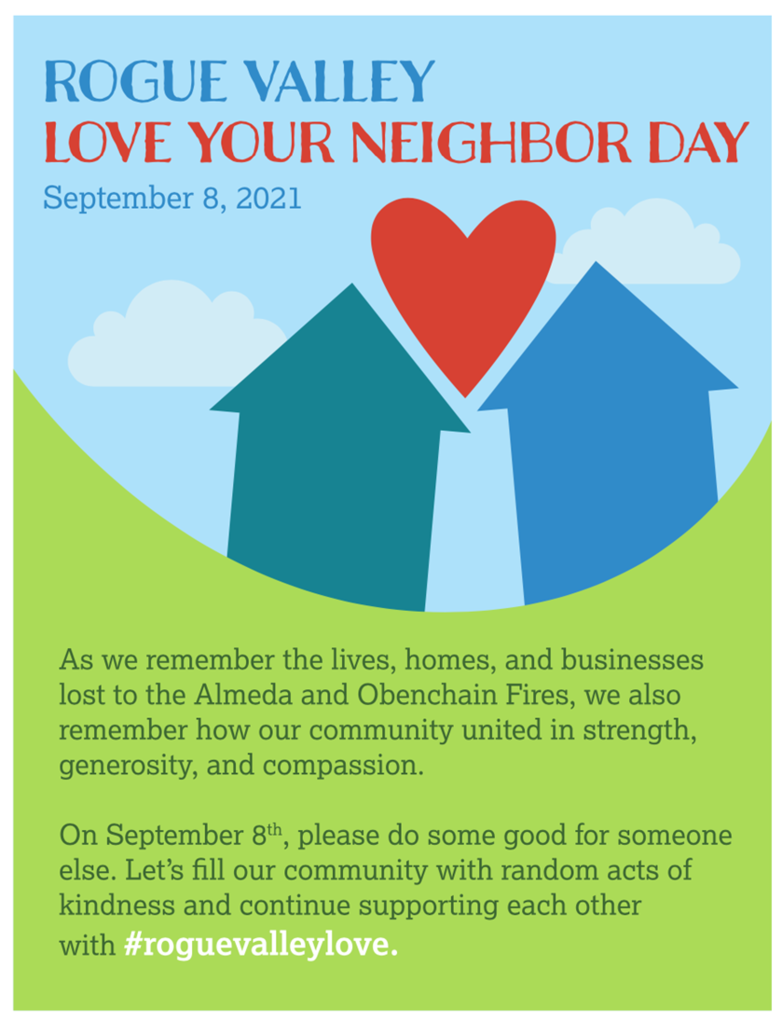 Rapid Credit Recovery Celebrations!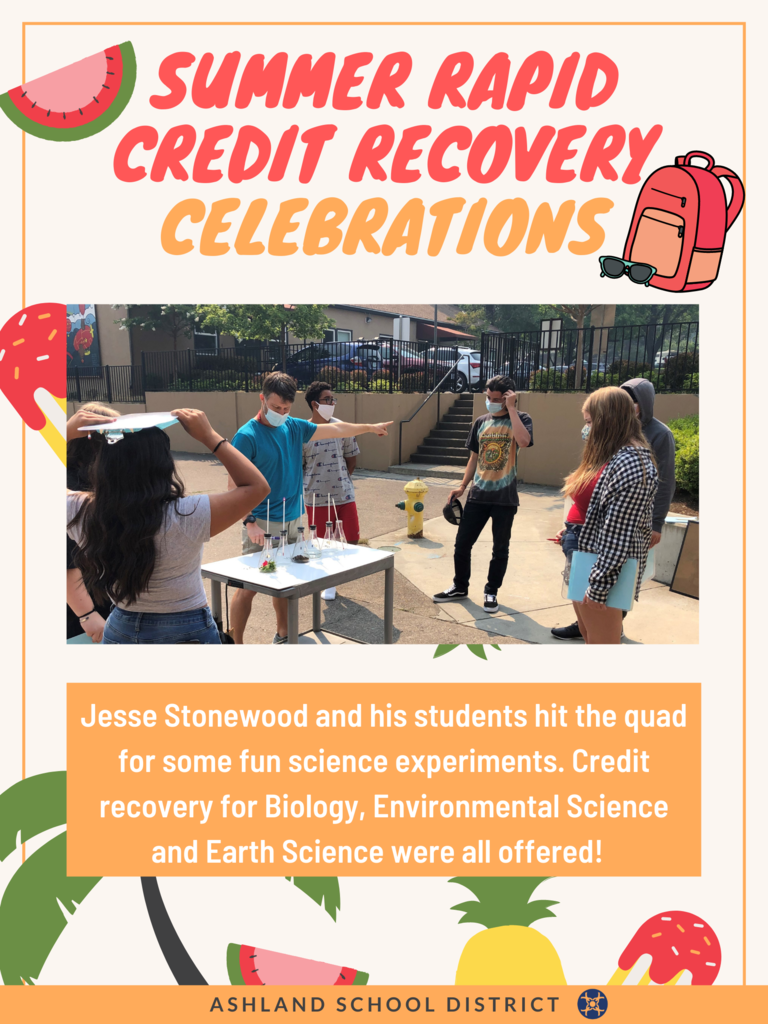 Summer Rapid Credit Recovery Celebrations!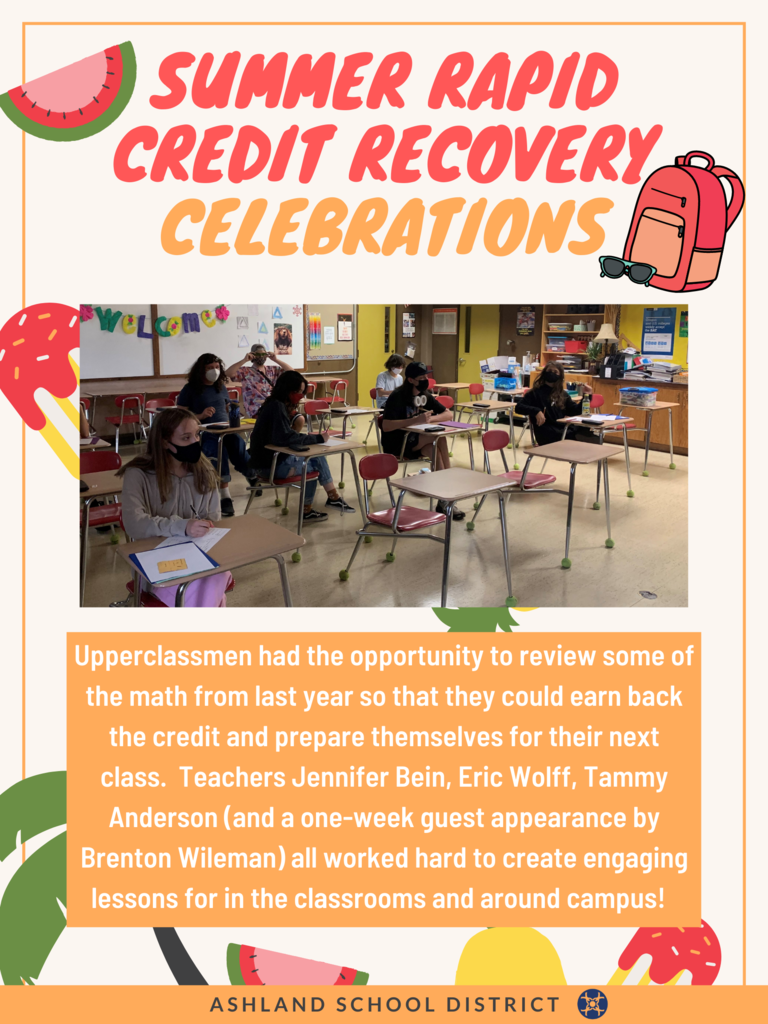 Summer Rapid Recovery Celebrations!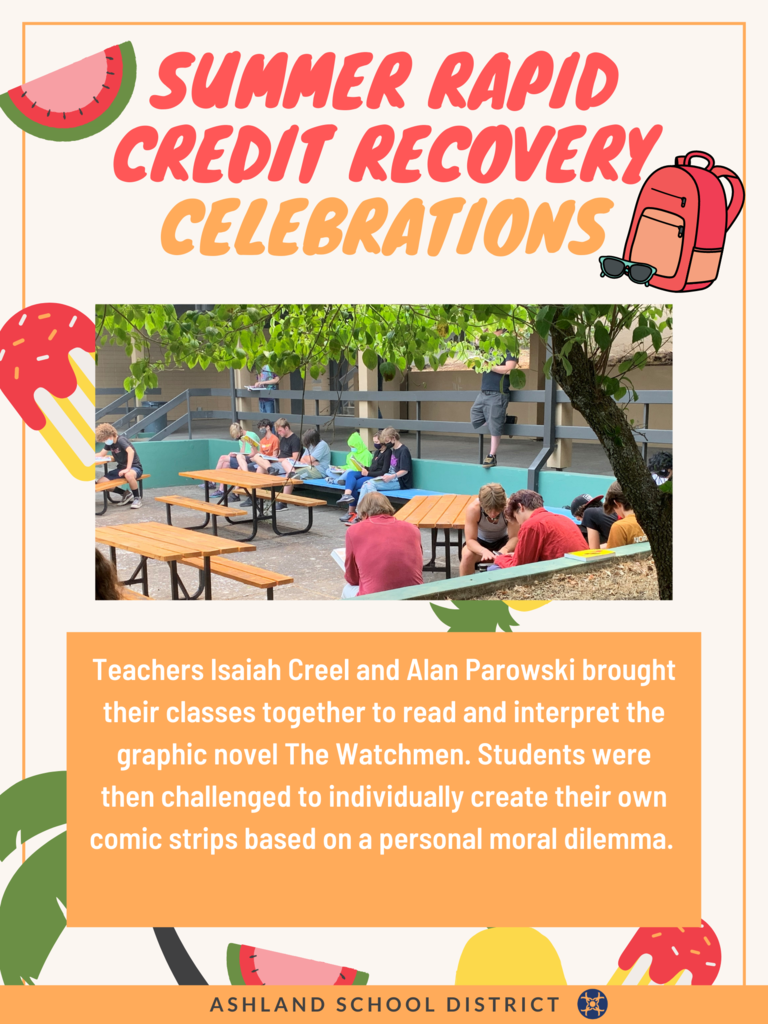 Summer Rapid Credit Recovery Celebrations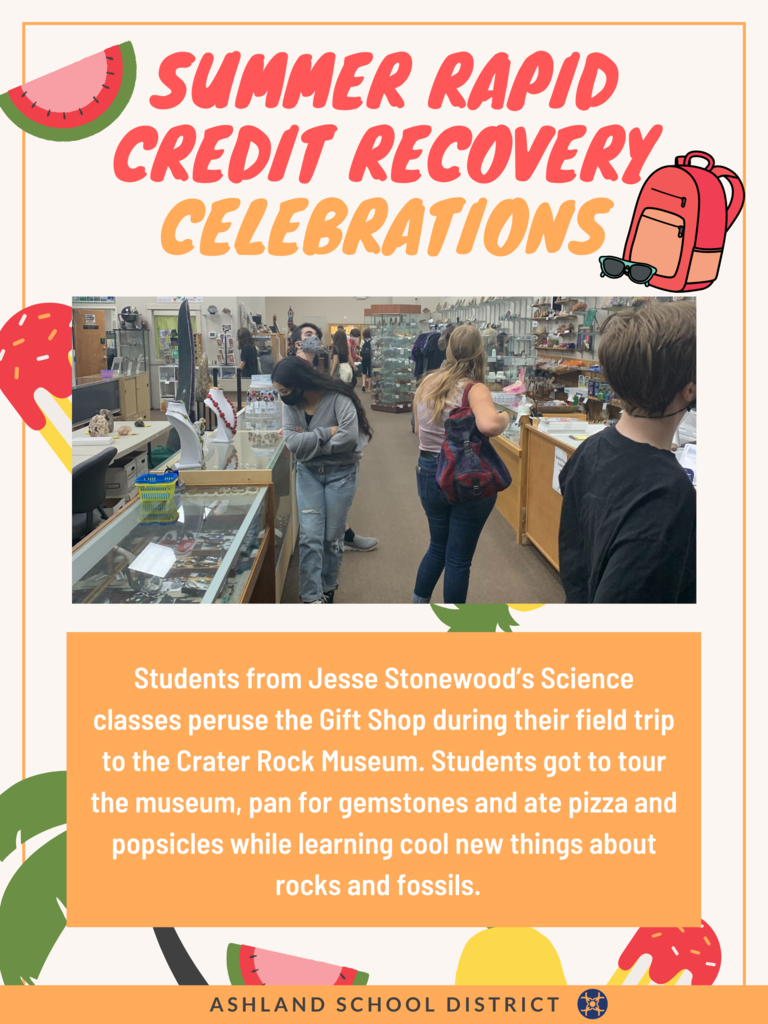 Important Fresh Start Retreat Changes - Please check email for more information. No Fresh Start retreat on Tuesday, August 17th. Email
Freshstart@ashland.k12.or.us
with any questions
Our two sessions of Rapid Credit Recovery have been a great success story. Students are enjoying the small classes, relaxed atmosphere and the ability to come together with peers to have some fun, meet some new friends and earn back those credits lost due to their individual circumstances around COVID closure last year. Several students even CHOSE to come back after the first session to attend the second session just for the fun and friendship!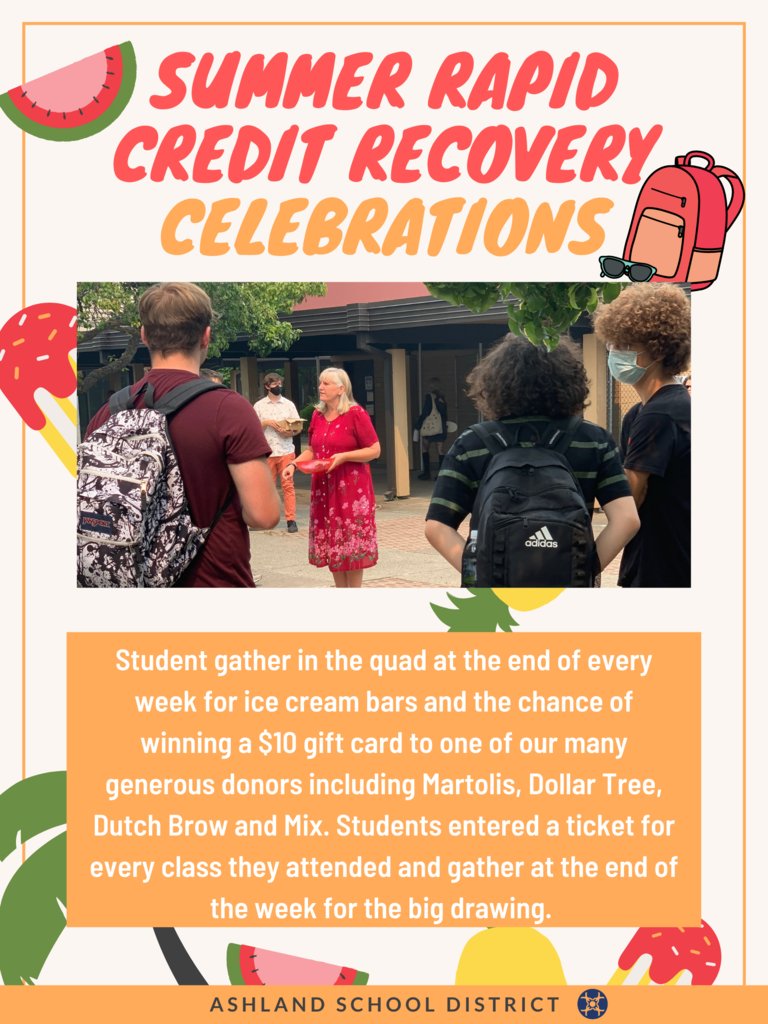 Hey Grizzlies! There are still spots available in the second session of summer school to retrieve credits in the following classes: English 9/Global Studies English 10/American Studies Any English selective for 11/12 Environmental/Earth Science/Biology Integrated Math 1 and 2, Algebra 2 and Geometry Spanish 1 or 2 Health/PE - all classes Art - any elective If you want a fun and relaxed way to earn up to 3 credits back in 3 short weeks, join us August 2-20th ! Register by calling the high school (541-482-8771) and ask for Bryanna Trevino or Glenna Stiles
2021-2022 School Year Bell Schedule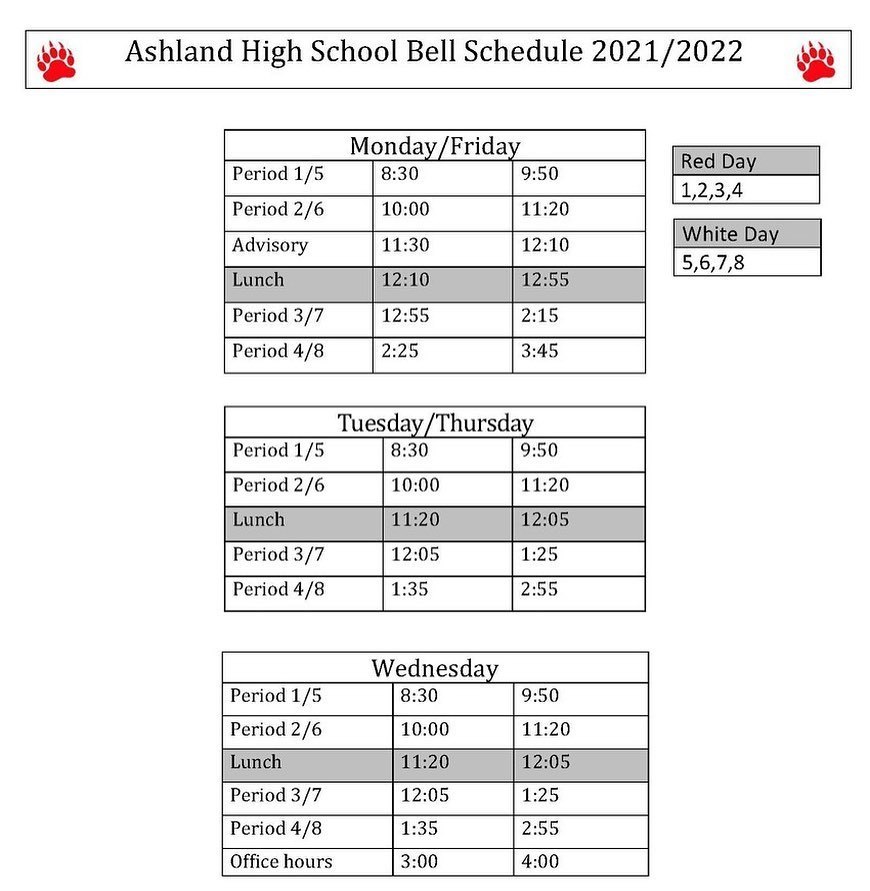 First day of spirit week starts tomorrow! DM us pictures of you dressed up and be featured on our story!