Theatre Information
For Details about the Mountain Avenue Theatre facility please click here
Ashland High School's theatre study options incorporate carefully designed and performance-integrated courses that allow you to pursue a range of career opportunities. A career in theatre may see you on stage acting, performing, singing or dancing or in roles such as director, designer, theatre technician or theatre manager.
For information about our Theatre program please contact the Theatre instructor.
Shaun Hennessy
Phone: (541) 482-8771 ext. 2260
Email: Shaun.Hennessy@ashland.k12.or.us
Ashland High School is proud to present
Buy Tickets for 'Curtains!' @ http://ashlandhs.booktix.com/
Tickets, sold online at ashlandhs.booktix.com, cost $10 for attendees 65 and older and under 18, and $15 for adults. Some tickets will also be sold at the door. First come, first seated well. Call 541-840-6410 for information about group sales.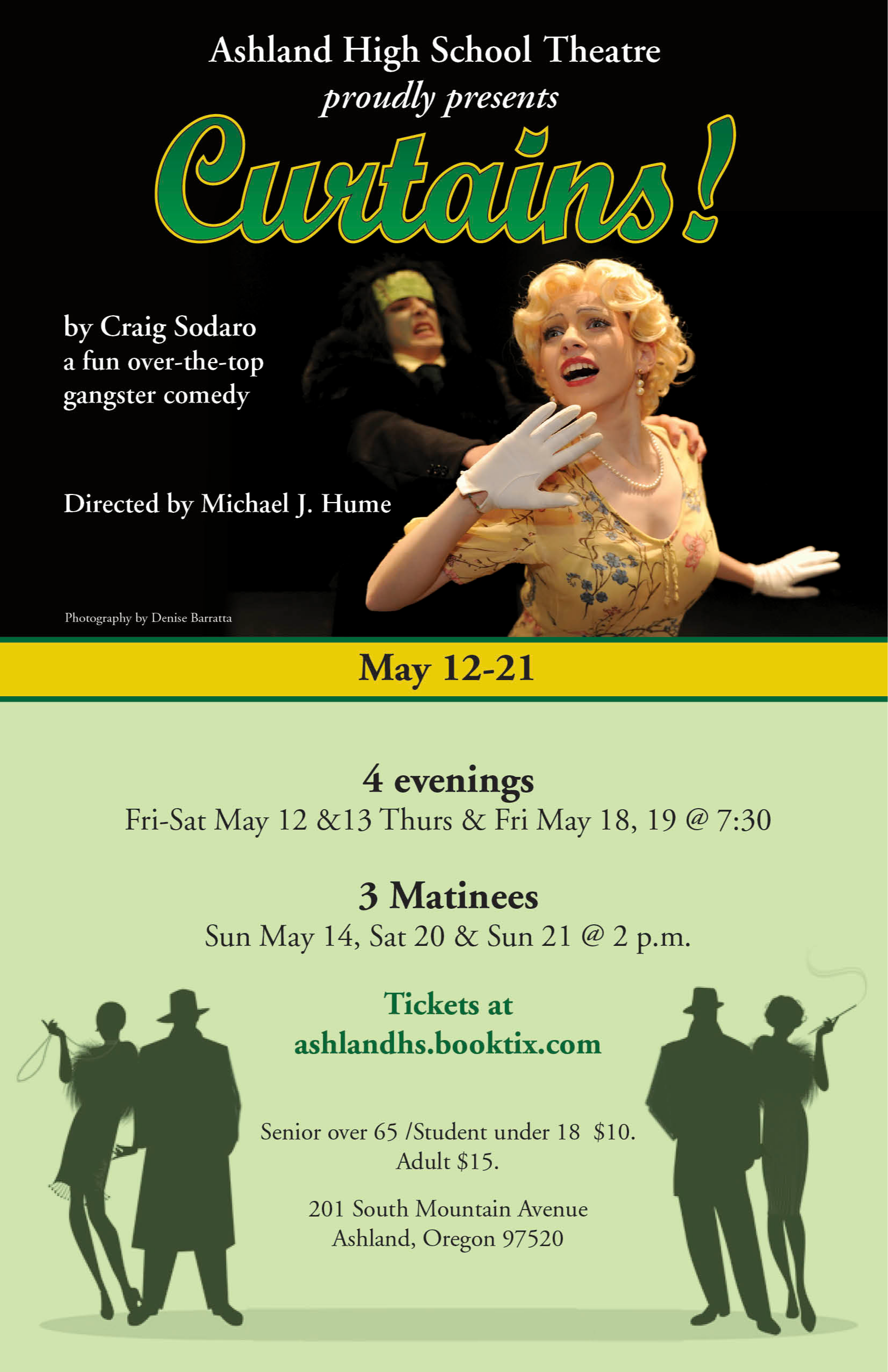 http://ashlandhs.booktix.com/