Positive Behavior Intervention Support (PBIS)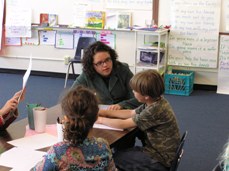 Walker Elementary uses the Positive Behavior Support system and has a B Team to help create a safe, healthy environment for all students.
An overview of PBIS and the PBIS Behavior Matrix can be viewed by clicking the links to the left.
B Team Mission: We are responsible for creating an inclusive community at Walker where everyone acts safely, responsibly and respectfully.