As part of the Leadership Class's Sources of Strength Week, all students had a chance to decorate the BELONGING TREE today at Willow Wind.
Students were out early this morning reminding families to bring donations for the Food Drive. Friday is the last day for donations - THANKS for your support!
Willow Wind 4th & 5th grade students are launching their annual FOOD DRIVE - Please consider contributing items 11/13 - 11/17. Thanks!
"Let's innovate together! 🌟 Ashland School District seeks your feedback on our school calendar and schedule. We value the diverse needs of our families and invite students, staff, parents, and community members to take a brief 12-question survey. Your insights are crucial for our collaborative and comprehensive review process. Have your say and make a difference! ✏️ Survey closes 11/24/23 - click to participate:
https://www.smore.com/jhnx8
Students in Sarah Lowenberg's Studio Art Class created this beautiful display for Hispanic Heritage Month - Day of the Dead.
Students at Willow Wind explored Force and Motion with projects. So much fun and lots of learning! Details in our November Newsletter
https://www.smore.com/612dv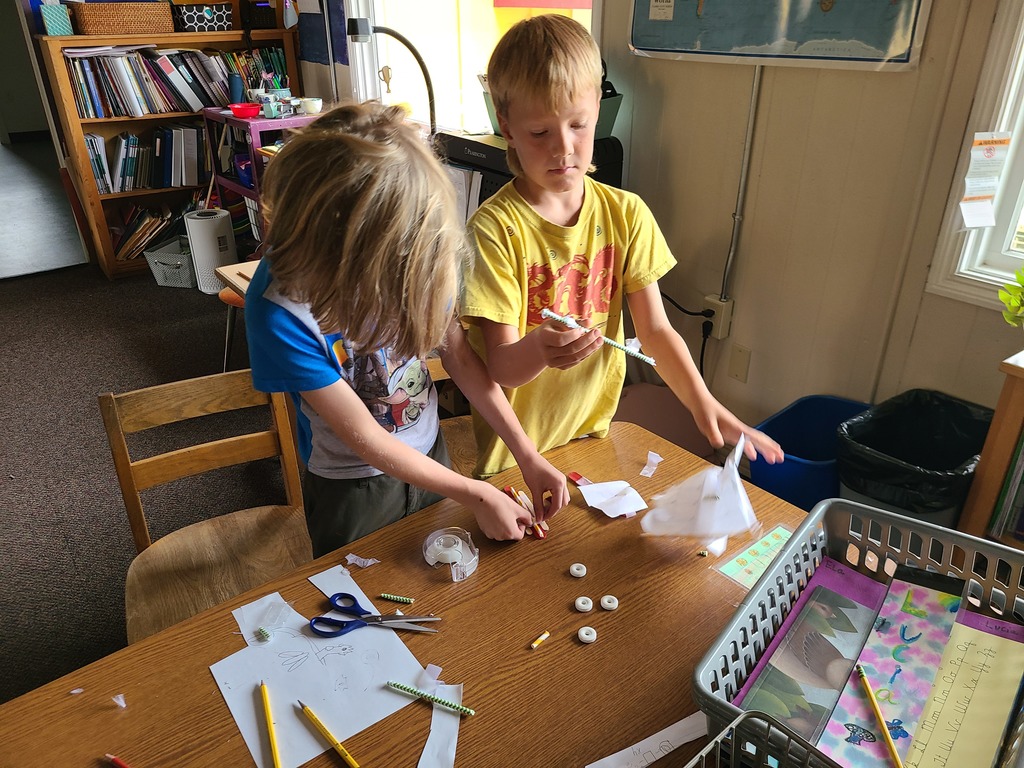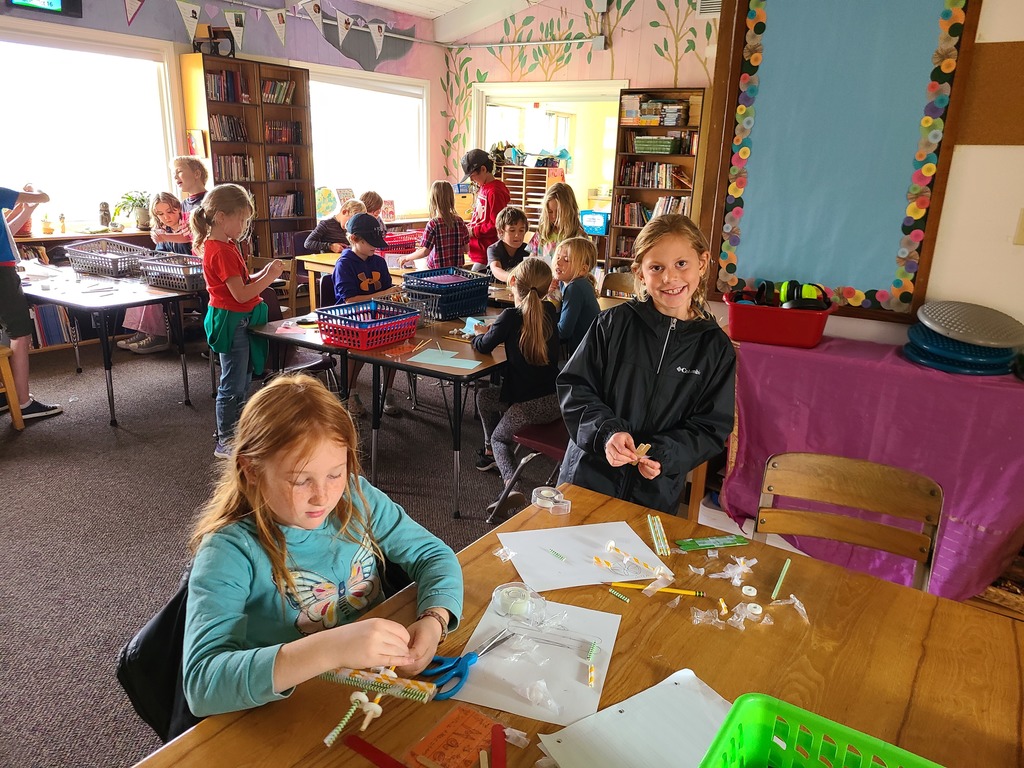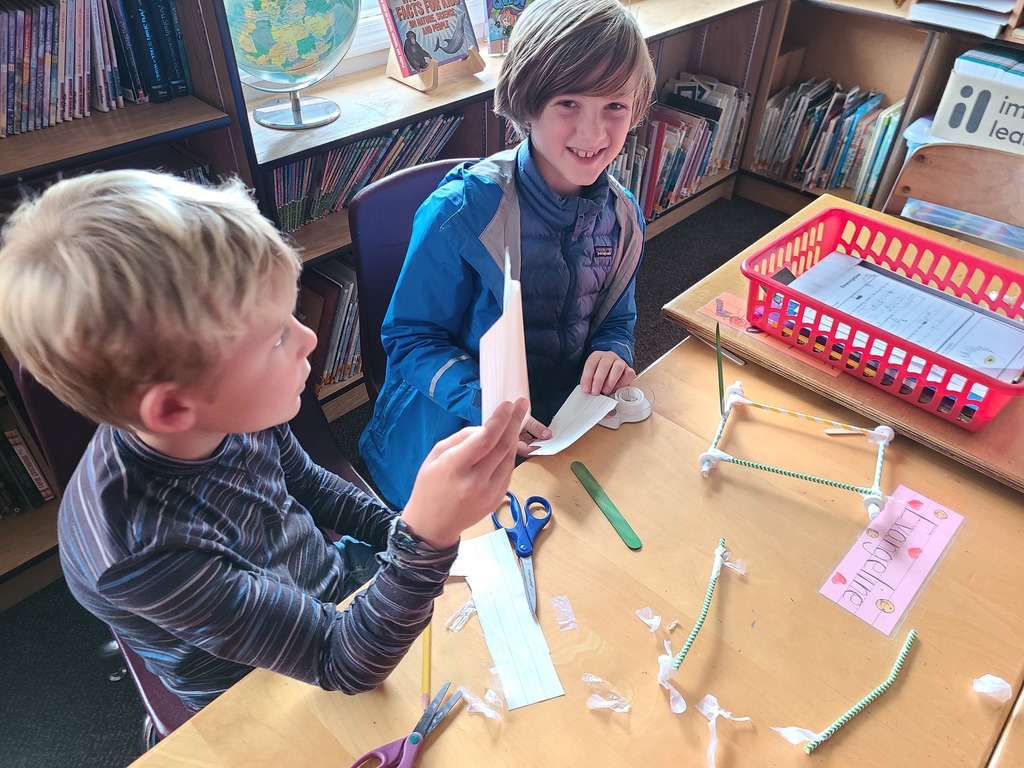 We had a fabulous PUMPKIN FESTIVAL at Willow Wind today! Pumpkin carving, pumpkin seed roasting, games and crafts. Thanks to all of the helpers!
Ashland School District Board of Directors has launched a search for Ashland School District's new Superintendent, who will join our district in July 2024. They are committed to finding the right leader for our unique and dynamic community. To lay the foundation for a meaningful search that reflects the needs and priorities of the Ashland community, the Board is seeking input through a Superintendent Search Survey for students, families, staff members, and community members. To participate in the Superintendent Search Survey click the following link:
https://www.surveymonkey.com/r/SuptAshland
For additional information about the Superintendent search process, click the following link:
https://www.ashland.k12.or.us/o/school-board/page/superintendent-search
Middle School Students (grades 6-8) who attend Ashland Connect, AMS, TRAILS, or Willow Wind can all participate in middle school sports at Ashland Middle School. Some important information and dates for the remainder of the year include: Sign up now for 7/8 Boys Basketball. The deadline to register is prior to October 23rd (first day of practice). Some practices will be held over the conference week. Now is also the time to register for any AMS sport. Below are the season start dates for the following AMS sports: Boys Basketball (October 23rd) Wrestling & Girls Basketball (January 2nd) Track & Field (March 4th) We know that students that engage in clubs, school activities, and sports are more connected to their school community and peers. Encourage your student to register today!
Green Herons (2nd Graders) working hard at math challenges!
Willow Wind 7th and 8th graders are working hard to get their solar ovens ready for the "cook-off!"
Today we honor and celebrate the perseverance, rich diversity and contributions of all Indigenous peoples—from the first peoples of this place to those from across the globe who now call Oregon home. We especially recognize our local tribes including the Takelma, Shasta, Modoc, Klamath, and Umpqua as well as the almost 160 students in our schools who identify as Native American and their families. We value the individual and cultural traditions and contributions that they bring that strengthens our ASD community.
Today we participated in the Oregon Farm to School Crunch Day by crunching into seasonal fruits at the same time together. We were able to use fruits from our own trees at Willow Wind.
Delicious Homegrown Lunch today! The 3 Sisters Soup was amazing. Thanks to the parents who helped and Zoe for helping the students cook!
Fall Homegrown Lunch is TOMORROW! Second graders were harvesting, washing, and weighing carrots to help prep!
Working together to build roller coasters and learn about forces & motion. Fun!
Finish Line!
Today we learned the route for our new monthly FUN RUN at Willow Wind! Walking the one mile loop took us around the barn and down to the creek. Lots of fun and now we are ready for the run next week!
HAPPY BIRTHDAY DANNETTE! We are so lucky to have your help at Willow Wind.
Pressing Cider today at Willow Wind from our apples!