Get ready for the 13th Annual Monster Dash Run for Education! This year's race is back in Lithia Park on Saturday, October 30th, or you can sign up to run the race virtually from anywhere October 22nd – 31st. 1-mile Fun Run/Walk 5k Run/Walk 10k Run Walk, run or zombie stroll for this annual family-fun event that supports grants in Ashland public schools. This one-of-a-kind race is presented by Lithia 4 Kids, the Ashland Kiwanis Club, and the Ashland Schools Foundation (ASF). This year the in-person races at Lithia Park will be modified for COVID safety, with mask requirements, staggered race-wave start times and locations, and limited numbers per race to allow for social distancing. All racers receive finisher's medals, plus fun-filled race packets and giveaways for youth 18 and under! Register NOW for early-bird pricing for adults (thru Oct 13…kids are always $10) and before the race time you want fills up. Go to
www.AshlandMonsterDash.com
to sign up the whole family and get more info about this year's race, online contests, silent auction and prizes!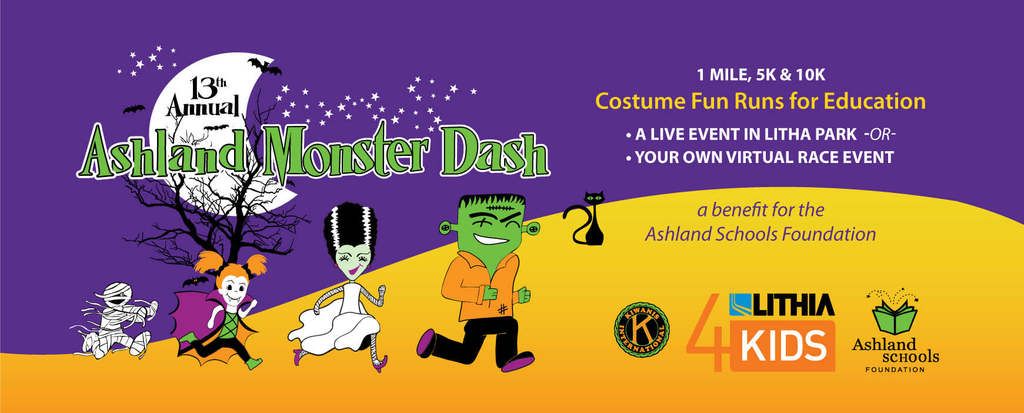 Eager Beavers creating wooden treasures!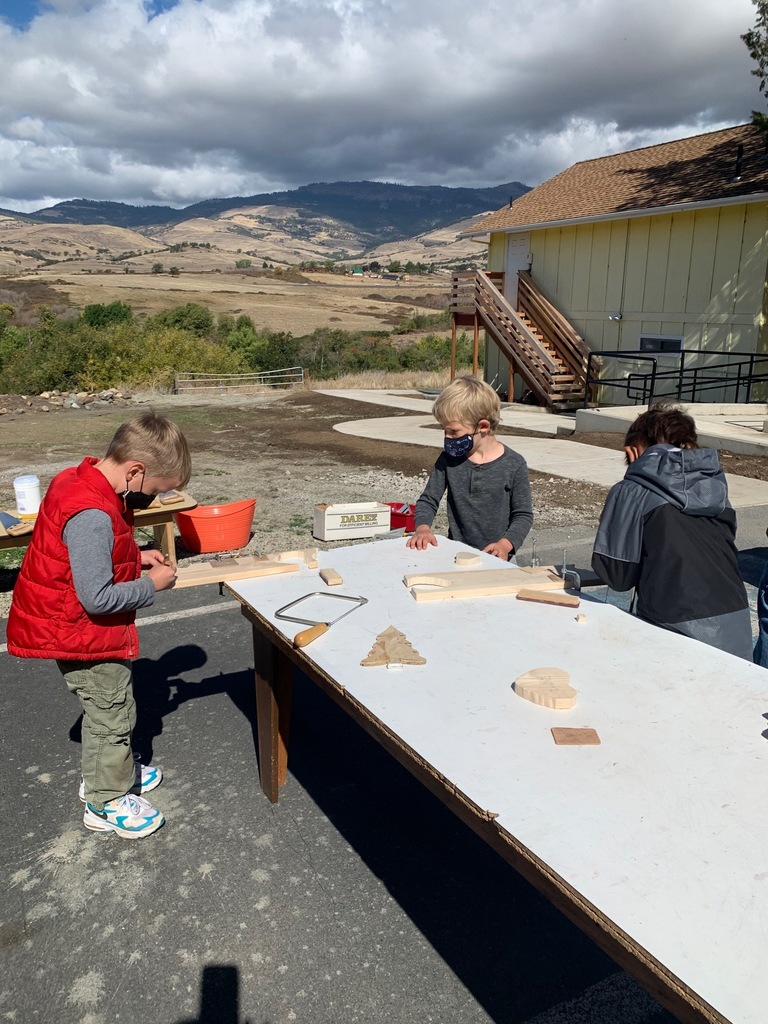 The sunflowers are blooming and the plums are ripe. The Willow Wind garden is a magical place to learn!
Garden Journals, Vegetables and Flowers!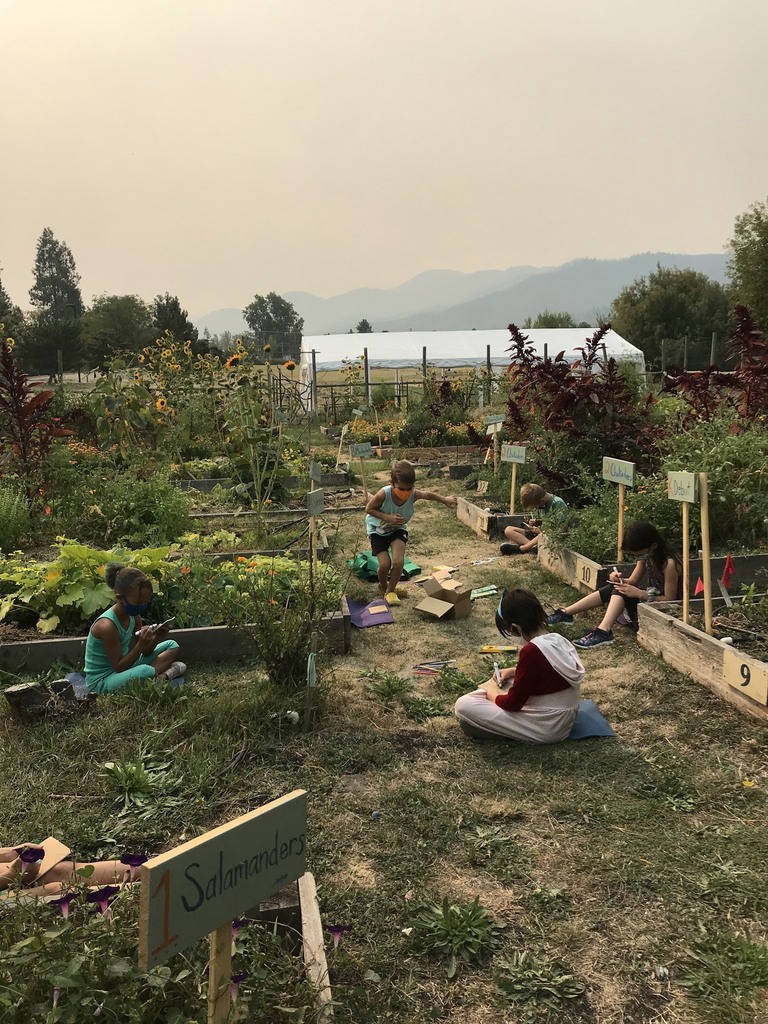 Did you know that OHA and OSU have teamed up to offer free weekly asymptotic covid testing for all K-12 students in the state? It's a PCR test (so very reliable) and only requires a spit sample. Our first tests went home with students this week. The more we know, the safer we will all be. You can find more information and sign your child up on the district website.
https://www.ashland.k12.or.us/page/coronavirus-covid-19-response
A year ago, we all experienced and witnessed how wide-spread community service can unite, mend, and restore hope. An ASD parent has initiated an inspiring and uplifting effort to make September 8 a day of community connection and care. Please join in this effort and make this day and many more full of gestures of kindness that ripple across our community and beyond.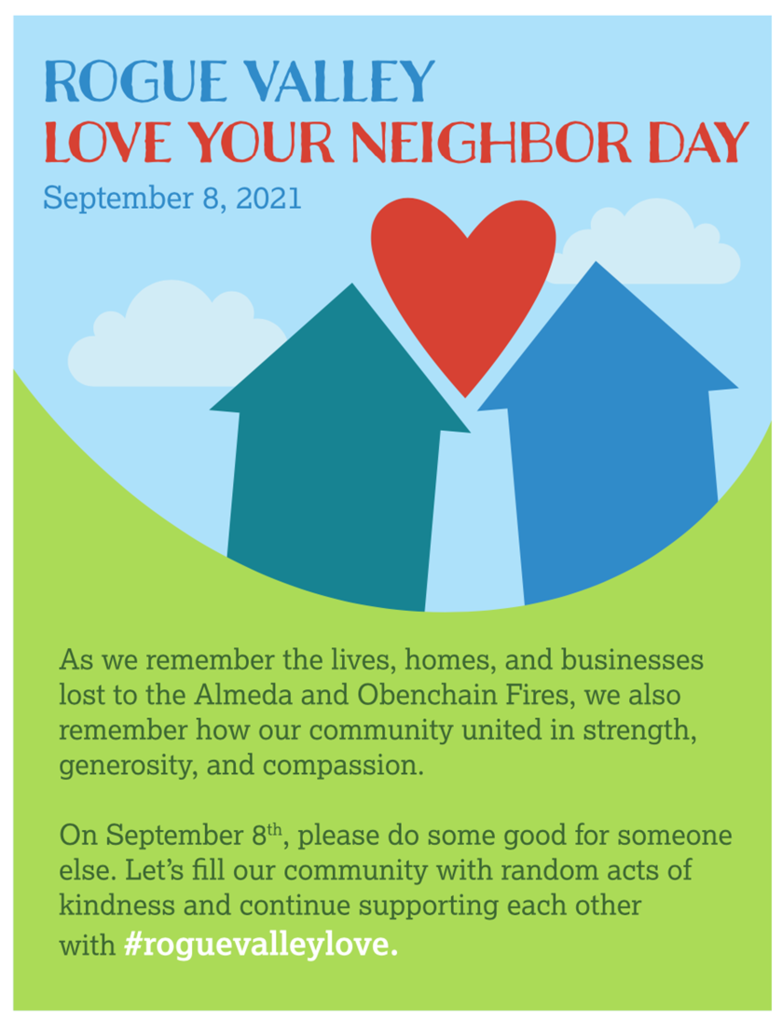 The Shining Stars had their 8th grade graduation last night on the back lawn - Congratulations! We will miss you!