Our meal payment and application processing system has changed. We are no longer using Titan. Your student accounts, including account balance, has all been rolled over to mealtime. If you had an account with Titan for online payments, it has been closed. You will need to set up a new account for your students in the mealtime system. You will be prompted to set up a username and password. Your students will be identified with the same student body number they used for Titan and for Powerschool. That number is the same as long as they are students within the Ashland school district. If you do not have that number, you can get it from the office at your school, or reach out to nutrition services directly at
nutritionservice@ashland.k12.or.us
Once you have an account set up you will be able to add funds to your students account, or apply for free or reduced meal benefits. Note, if you already had an account set up with Mealtime from 4 years ago, that account information is no longer valid and you need to set up a new account.
https://www.ashland.k12.or.us/o/asd/page/nutrition-services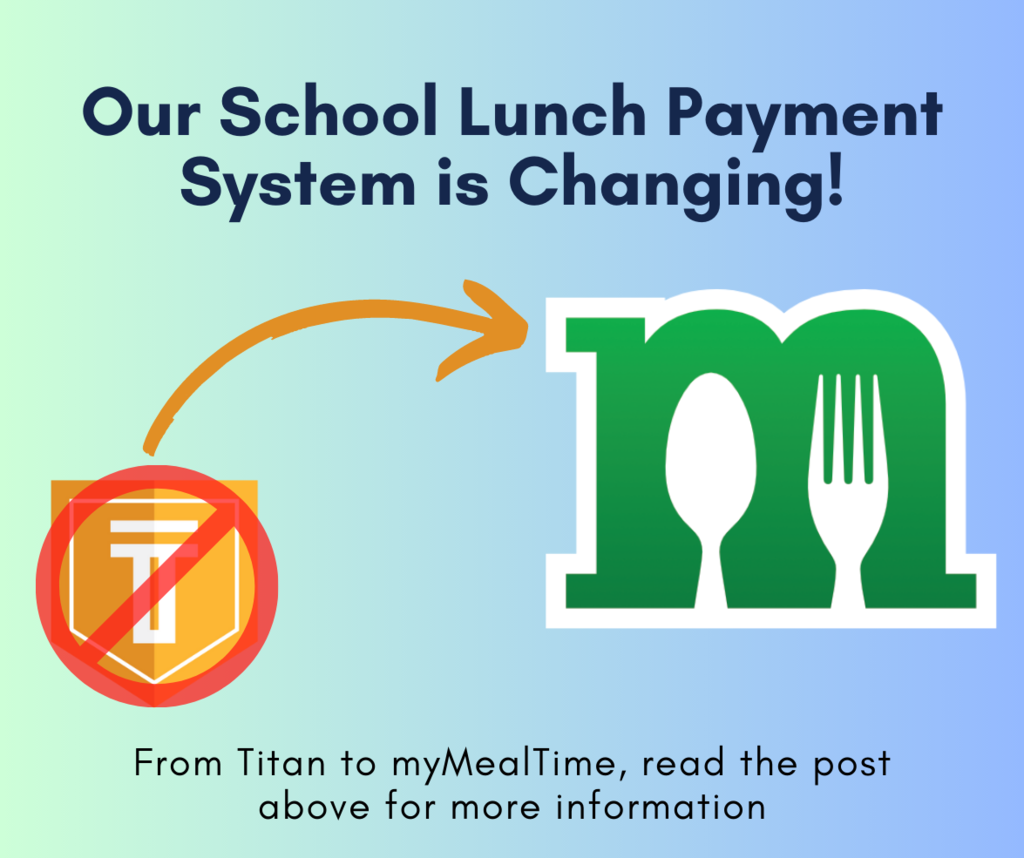 On June 23rd, Karin and Kerri, the AMS Co-Athletic Directors at Ashland Middle School, had an amazing time hosting a Tee Box at the Annual Rogue Valley Summer Swing Golf Tournament. 🏌️‍♀️⛳️ Their hard work paid off as they raised funds for the Ashland Middle School Athletics Program! 🤝 The picturesque Stone Ridge golf course provided the perfect backdrop for this fantastic event. Karin and Kerri spent the day expressing their gratitude to all the golfers and sponsors who have been incredibly supportive of Athletics in the Rogue Valley. 🙌 A big thank you to everyone involved for making this event a huge success! We appreciate your continuous support for our athletes. 🏆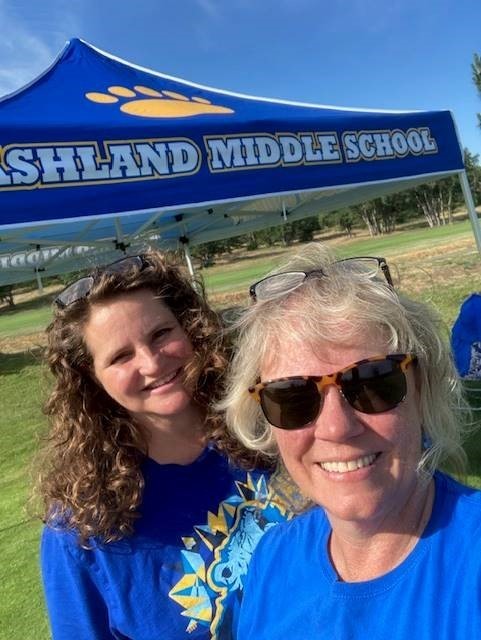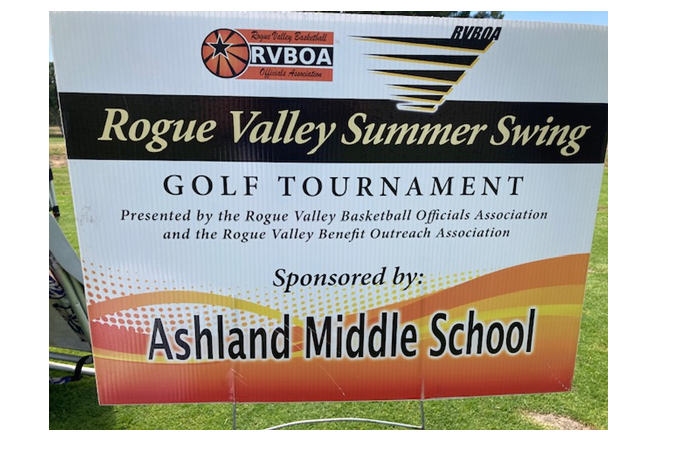 Water Polo Summer Opportunities Summer Drop-In Classes: Beginning June 21, the Daniel Meyer Pool will offer water polo classes on Wednesdays from 6-7:30pm for just $4. This is a wonderful opportunity to maintain your skills over the summer. All ages are welcome! Regular Fall Season: Practice for the Ashland High School fall season (exclusive to high school students) will commence in August. Please frequently check our website for updates and to register for the fall season. For more information, visit ashlandwaterpolo.org.
Congratulations to Ashland Middle School 8th grader Samuel Ding for rockin' it at the 2023 Mathcounts National Competition in Orlando, Florida! Samuel placed 33rd among 244 of the best middle school mathematicians in the country! Almost 60,000 middle schoolers from 4,000 schools competed at the School Level competition in 2023. After competing at the Chapter Level and State Level, only 244 students qualified at National Level. These 244 participants are some of the best young mathematicians in the United States! As one of the participants to make the national competition, Samuel earned an all-expenses paid trip to Orlando, Florida for the competition which took place May 13th-15th. Congratulations, Samuel! We can't wait to see what the future holds for you!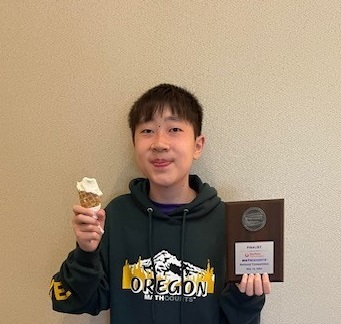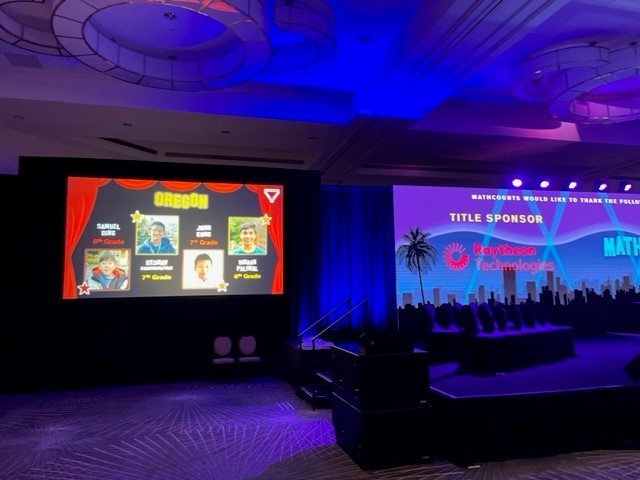 🌮 Celebrating our amazing Ashland Middle School teachers during #TeacherAppreciationWeek! 🎉 Shoutout to the Classified & Admin Staff for setting up the scrumptious "Teacher Taco Bar" for our hardworking educators. 🌯 Thank you, teachers, for all the dedication, passion, and inspiration you bring to our students every day. 🍎 Your impact reaches far beyond the classroom walls! 💡 Enjoy the tacos and know that you are truly appreciated! 🙌💚 #ThankATeacher #TacoTime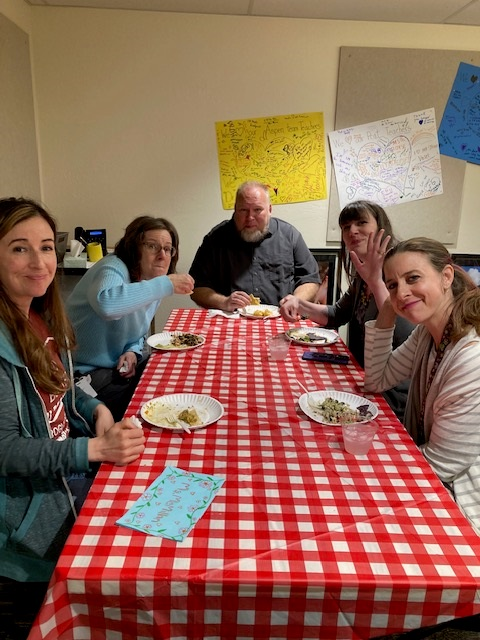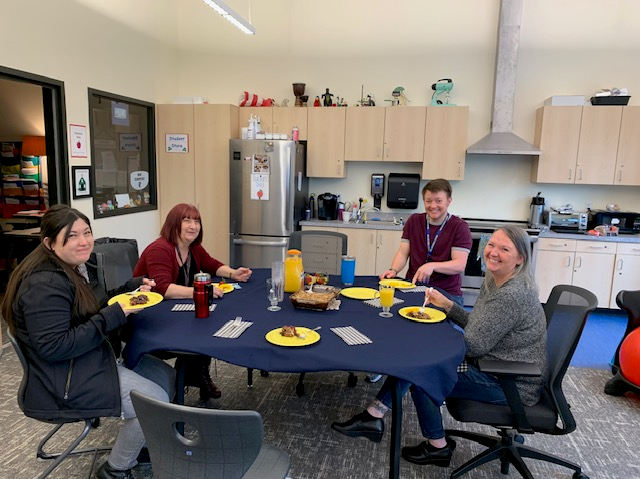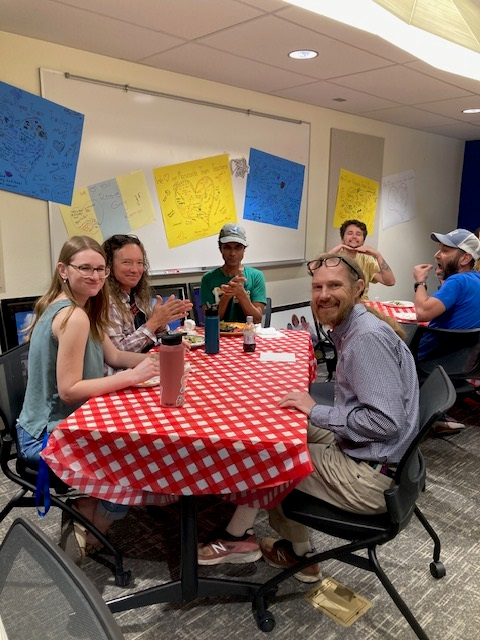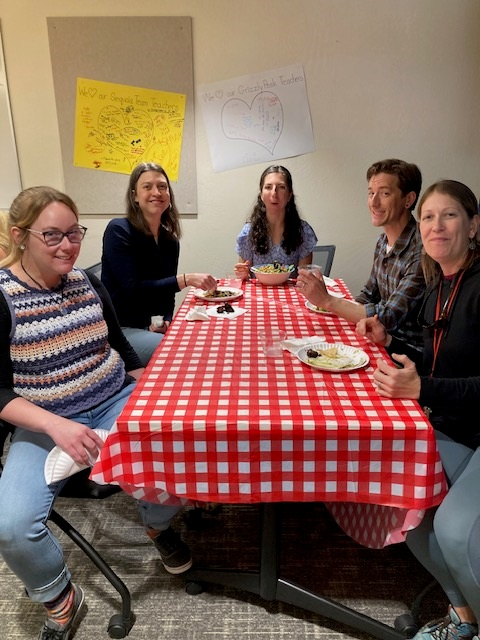 🍎📚✏️ Happy Teacher Appreciation Week! 📚✏️🍎 As we celebrate #TeacherAppreciationWeek, join us as we express our deepest gratitude to all the teachers who have dedicated their lives to shaping our minds and nurturing our hearts. Their passion, patience, and unwavering support have made a lasting impact in countless lives, inspiring generations of students to reach their full potential. We'd love to hear your stories in the comments below. Share an experience with a teacher who has impacted you or someone you know. Let's show our appreciation and remind them how much they mean to us. Feel free to tag your school and use the hashtag #TeacherAppreciationWeek to join the conversation.🏆💖 #TeacherAppreciationWeek #ThankATeacher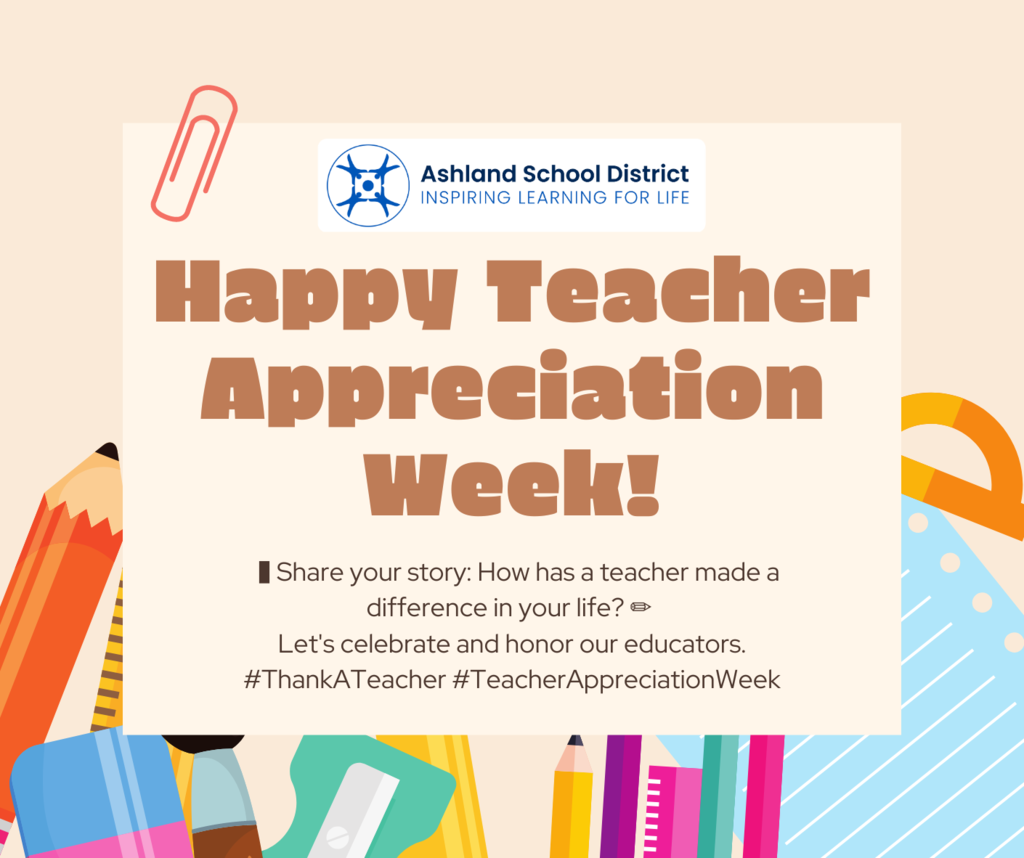 Ashland Middle School is one of 22 high schools and four middle schools in the state receiving recognition as a high achieving leadership program. AMS received a Bronze Council Award by the Oregon Association of Student Councils (OASC). The award, sponsored by the Oregon Association of Student Councils (OASC), sets high standards for student councils and leadership programs, and honors them if they can reach or exceed these goals. Congratulations to the students and staff who participate in our student leadership program and help make out school a better place every single day!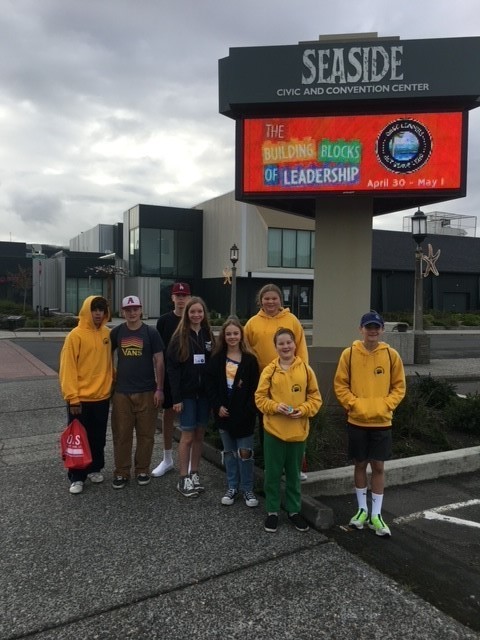 Ashland School Board Innovation Committees Ashland Families, Students, and Community Members - The Ashland School Board recently voted to create a series of Innovation Committees focused on some key areas that are of great importance to the district's operations and strategic plan. These committees will gather information and present their ideas to the Ashland School Board. We are seeking those with skills, insights, and broad perspectives to help envision schools for the future for ALL Ashland children. At this time, the three committees we are moving forward with are: • Calendar and Schedule; • Re-imagining High School; and • Enrollment: Attracting New Children and Families to Ashland. Two meetings will be held this year and work will be scheduled to continue next fall. Committees will be comprised of a number of constituent groups including community members, family members, teachers, administrators, and students. If YOU are interested in learning more or serving on one of these committees, please take a moment to fill out this form to let us know by April 30, 2023. Click the link below for detailed information and to apply:
https://www.smore.com/0e5j9-school-board-innovation-committees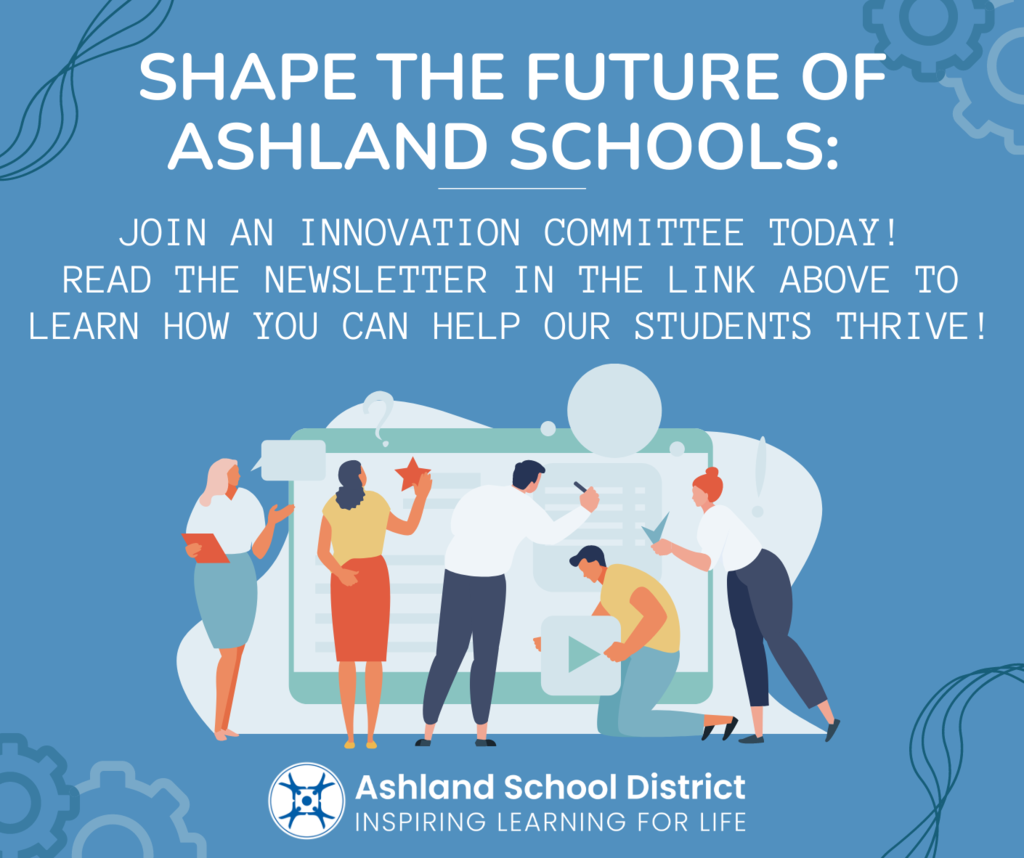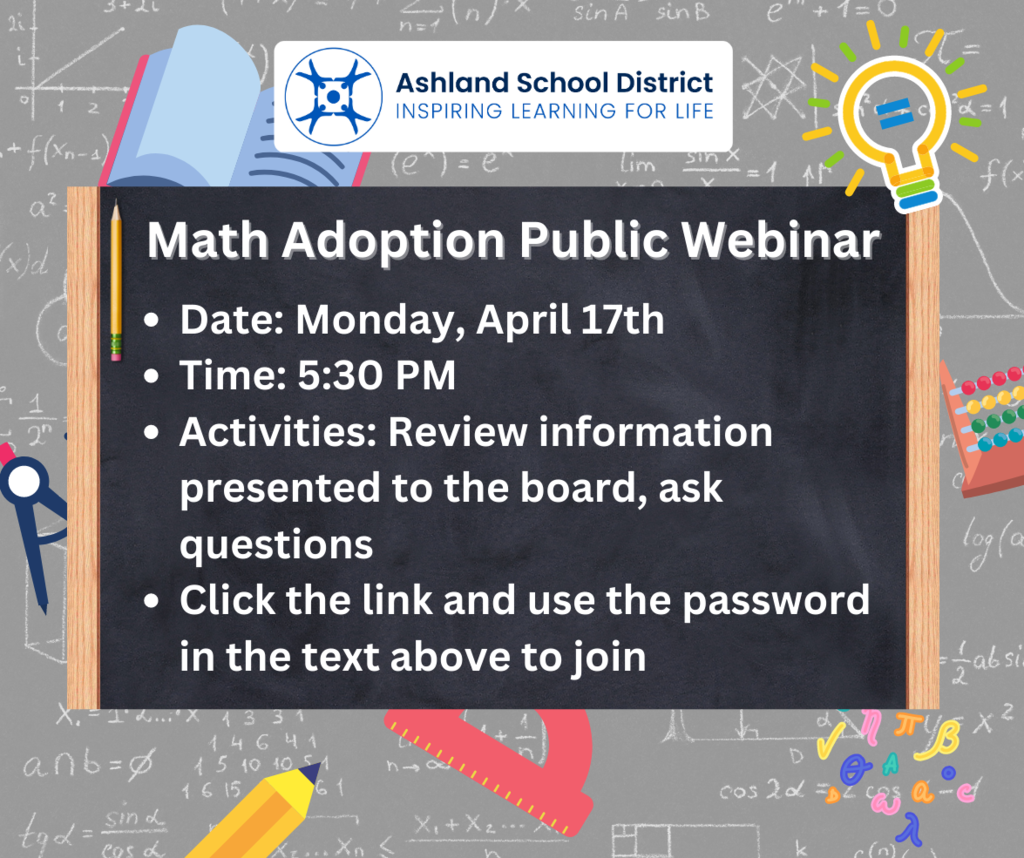 🎉🏫 Happy National Assistant Principals Week! 🏫🎉 This week, we're celebrating the outstanding dedication and hard work of our amazing Assistant Principal at Ashland Middle School, Rebecca Gyarmathy! 🌟 Rebecca, a familiar face in Ashland Schools, has been dedicated to creating great learning environments for students and staff throughout her career. With her strong background in special education and reading, she continues to make a tremendous impact at AMS. Thank you, Rebecca! 🙌 Let's all take a moment to thank Rebecca for her invaluable contributions to our school and community. Happy National Assistant Principals Week, Rebecca! 🎉👩‍🏫 #NationalAssistantPrincipalsWeek #AshlandMiddleSchool #EducationHero
Please join us in celebration of what the Ashland community has made possible for middle school students. AMS will be open for tours of their new spaces Thursday afternoon, April 6th, from 4:30-6pm. We hope to see you there!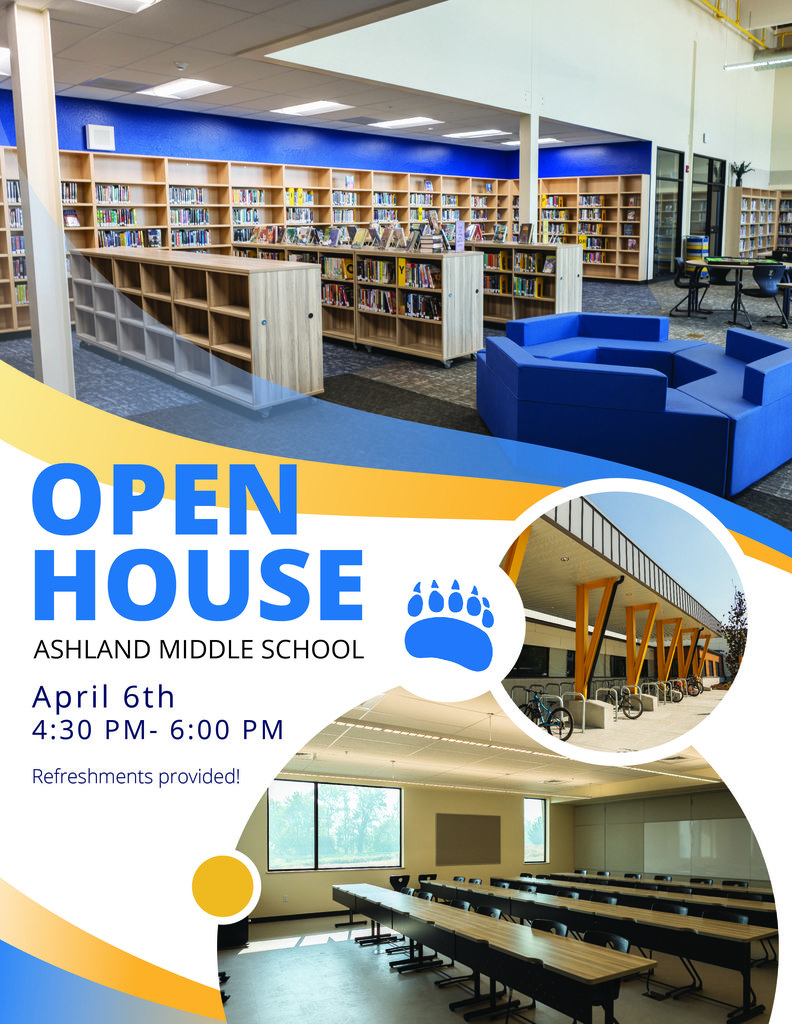 Congratulations to the Small but Even Mightier AMS Brain Bowl team! Although they and St. Mary's finished the season in a tie with four wins and one loss each, Ashland had previously beaten St. Mary's in their head-to-head match, so Ashland was declared to be the 2023 Division A Champions. Congratulations to Benett Willeby, Maren Villanueva, Lola Sorsoli, and Sonomi Snyder!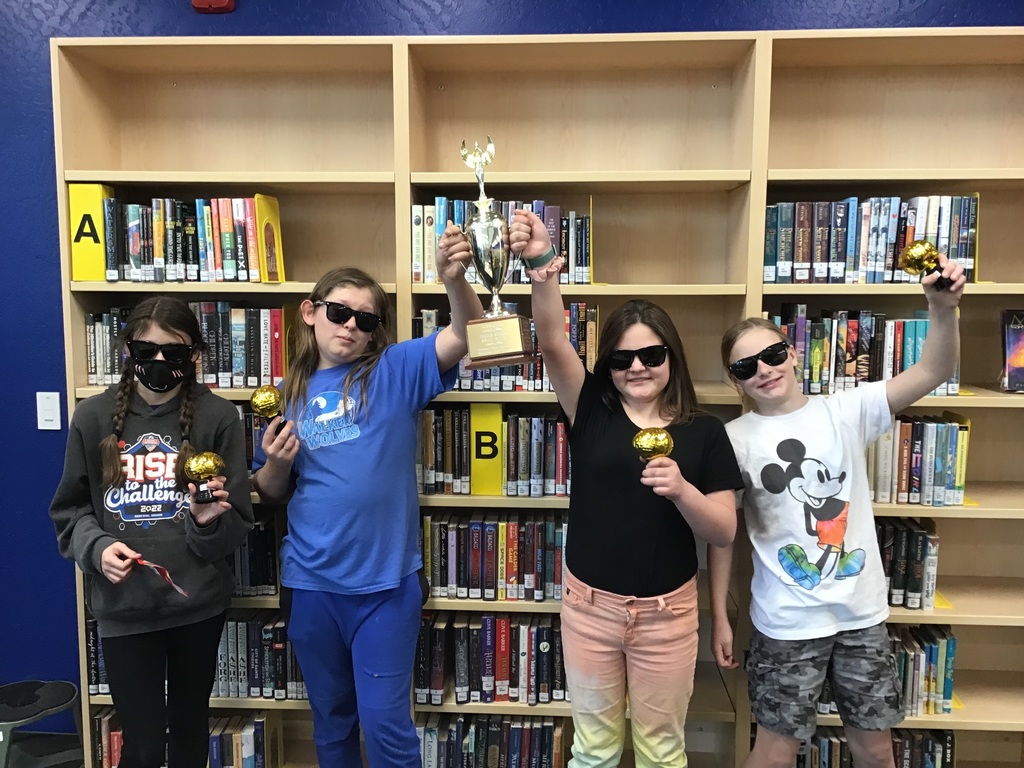 Safe Routes To School Plan – We Want Your Input! Does your student walk, bike, or roll to school? With planning assistance from the Oregon Department of Transportation, the City of Ashland and Ashland School District are working on a Safe Routes to School Plan to improve conditions for students and families who walk and bike to school. We could use your help identifying challenges and opportunities for active transportation. How can I participate? 1) Join us for walk audits! April 10th: - 7:50 at Ashland Middle School & TRAILS Outdoor School - @ TRAILS Outdoor School (Entrance) We will be observing students' arrival and dismissal and documenting walking and biking conditions in the area of the school. 2) Attend a public meeting! Meet with us on April 11th, 6:00 to 8:00 p.m. at Ashland Middle School library at 100 Walker Ave. to share your ideas and experiences. 3) Share feedback using our interactive online map! [Link to the online map:
http://odotsrtsprojectid.com/
] People who provide feedback on the map will be entered to win fun prizes. Questions? Contact Jacqueline Schad,
Jacqueline.Schad@ashland.k12.or.us
For detailed information, visit our Safe Routes to School Page
https://www.ashland.k12.or.us/o/asd/page/safe-routes-to-schools-plan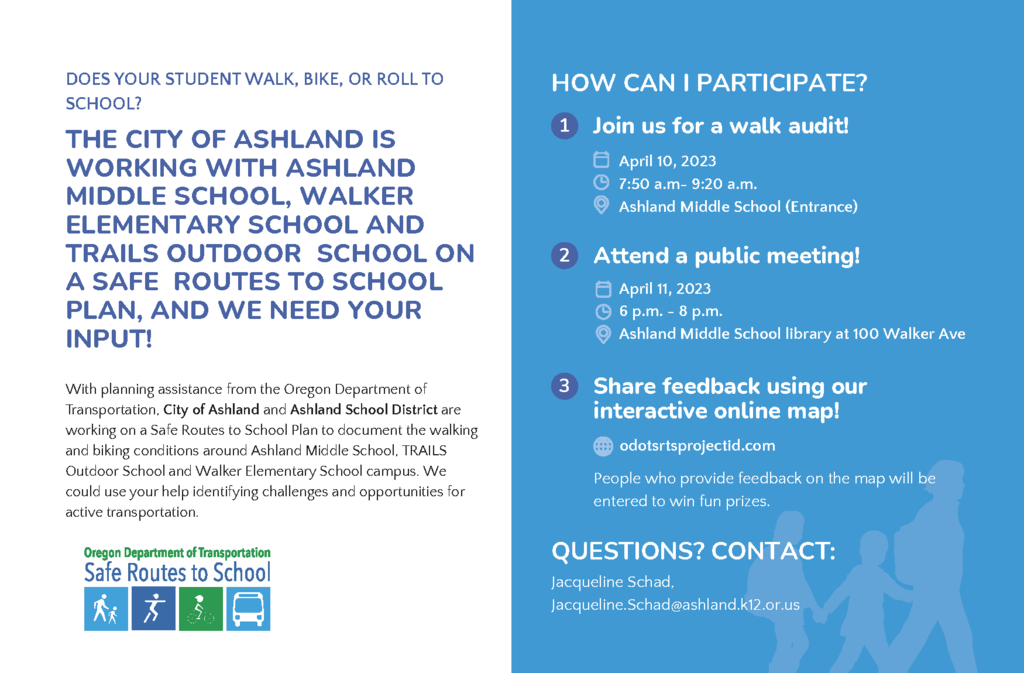 Please join Diane Berry to learn more about how we can understand, support, and confidently guide our middle school students with ADHD. Kids with attention deficit disorder (ADHD or ADD) struggle with self-regulation, organization, and emotional management. When you add the challenges of puberty, rapid brain development, and tween angst —including hormones, lagging communication skills, and a heightened attention to peers — parents can experience some especially turbulent and yes, frustrating parenting adventures. At this workshop, we will cover: -Goals for your child -Definitions of ADHD -Understanding Executive Functions -Possible challenges during middle school years -Supports and Strategies -Materials and Resources -Exceptional qualities and talents This event will NOT be streamed via zoom. A power point presentation will be made available on our district website here:
https://www.ashland.k12.or.us/page/parent-seminars
If you have questions about this event, please reach out to
rebecca.gyarmathy@ashland.k12.or.us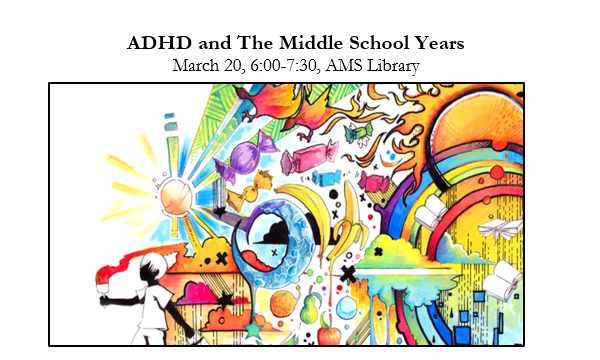 Due to the recent snow days in February, we will be using two of our make-up days. Please take note of the updated school calendar that shows a full day of classes on April 17th and June 14th, and a half day on June 15th (the last day of school) The link below will take you to the web page where the new calendar can be viewed and downloaded.
https://www.ashland.k12.or.us/page/school-day-calendars

Today, we want to give a shoutout to the amazing classified staff at Ashland Middle School! These unsung heroes work tirelessly behind the scenes to keep our school running smoothly. From maintaining the facilities to managing student records, they play a crucial role in making our school a great place to learn and grow. We also want to recognize the recent act of kindness from our teachers and administrators who stepped up and took over their duties during lunch so they could take a well-deserved break. This gesture goes to show the strong sense of community and support we have here at Ashland Middle School. To all the classified staff, thank you for your hard work and dedication. You are appreciated and valued members of our school family! #AshlandMiddleSchool #ClassifiedHeroes #AppreciationPost 💜💛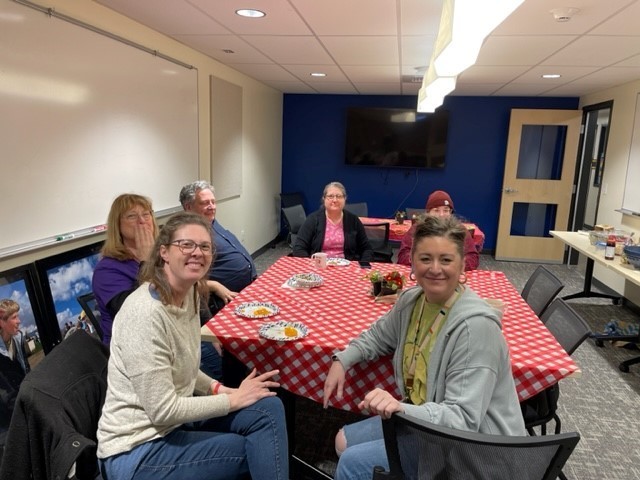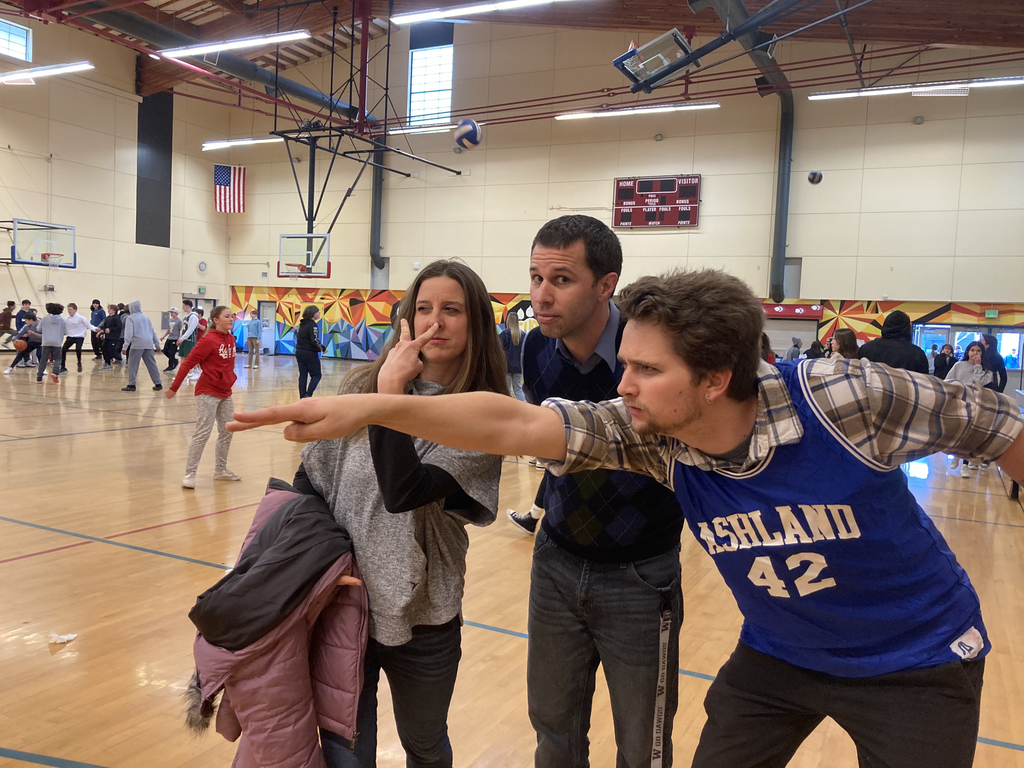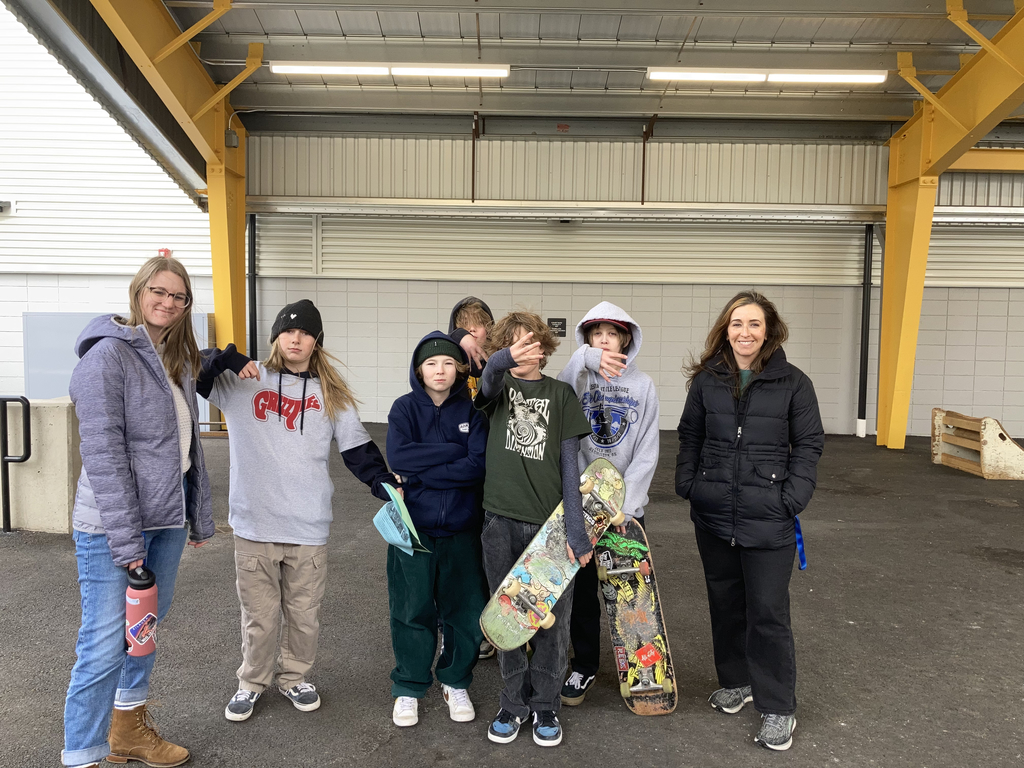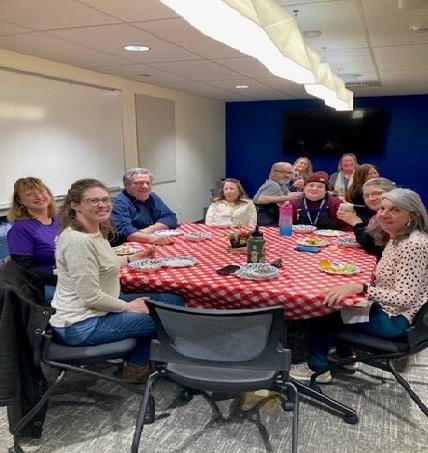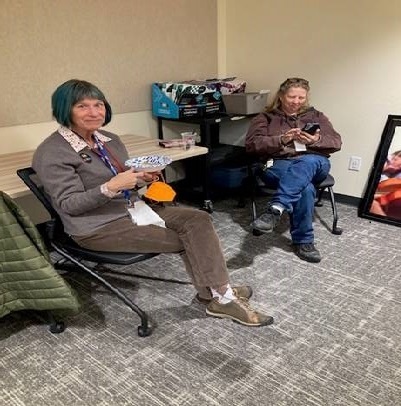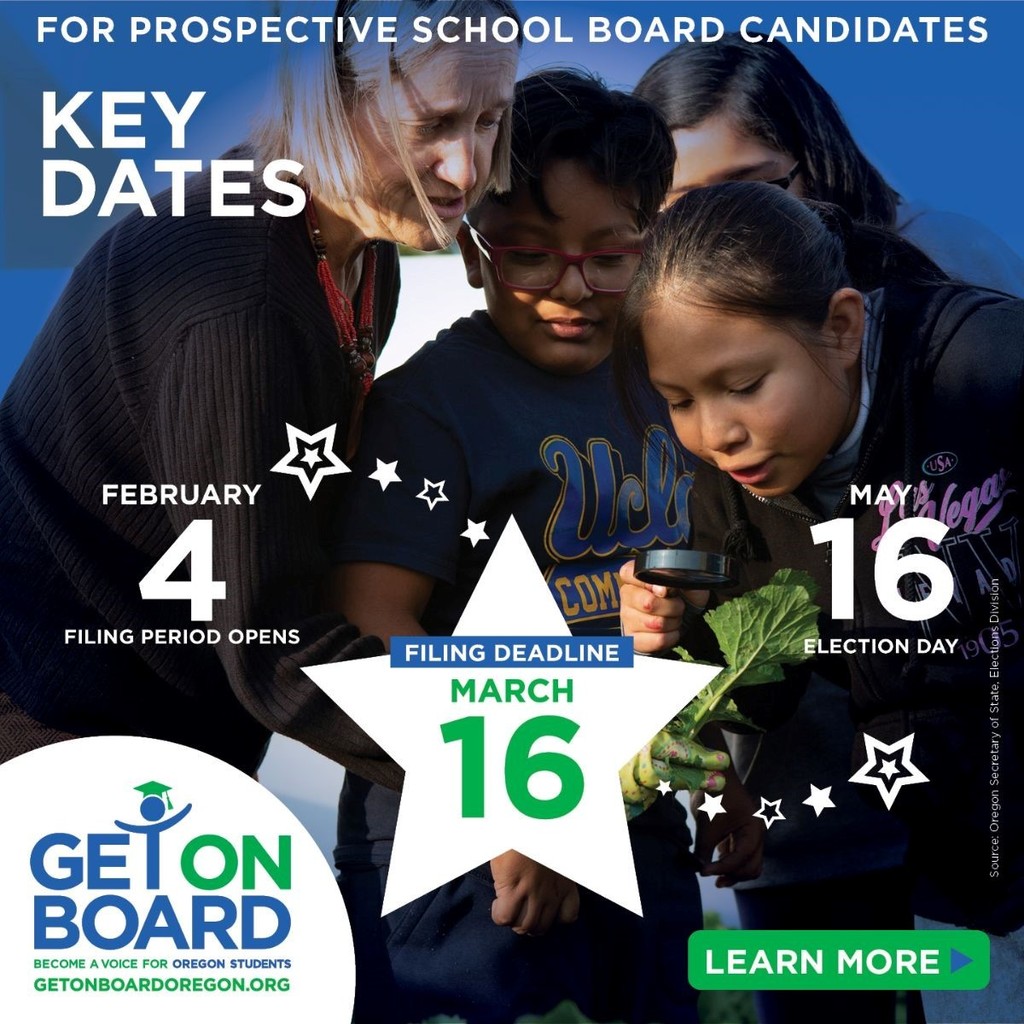 Food Drive!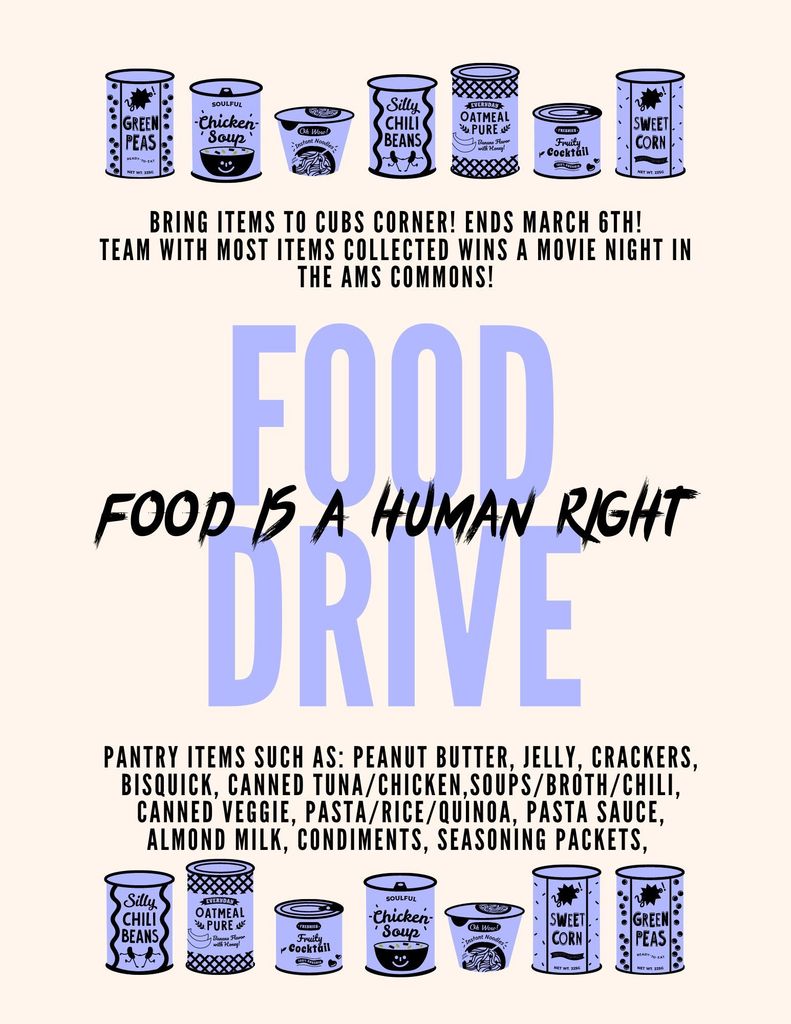 Happy School Counselor Appreciation Week!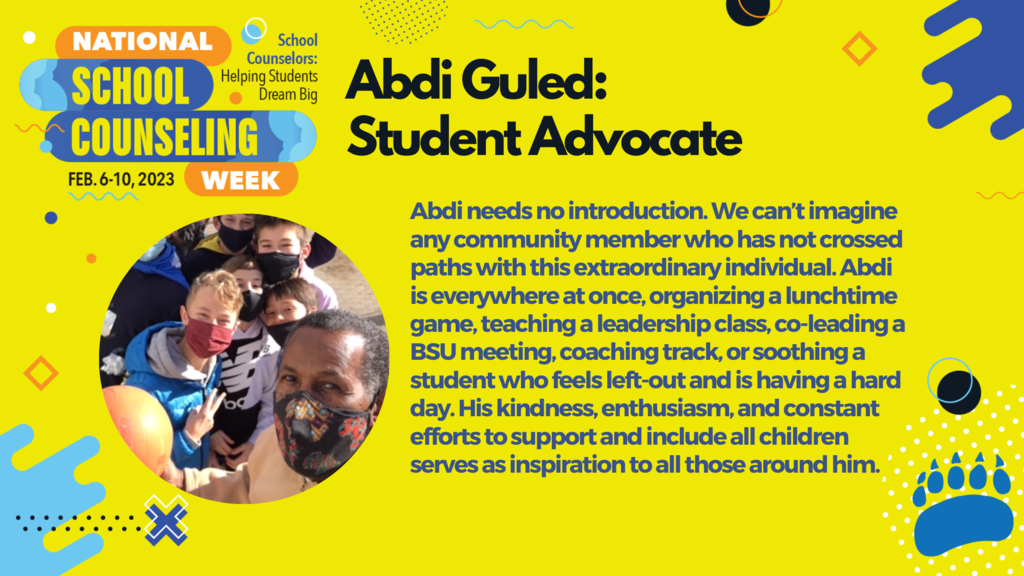 6th grade Siskiyou students from Wendy Werthaiser's Language Arts classes created found poems using words and writings from Black Americans including Shirley Chisholm, Malcolm X, Amanda Gorman, Martin Luther King, Jr., and Maya Angelou.