Verizon hosts 10th Annual Backpack and School Supplies Giveaway Jackson County, Ore. — Inflation has taken a toll on families in more ways than anyone could have imagined. But, there are a few things that still have to be done no matter what, like making sure your children have back-to-school supplies. For parents who are struggling and need extra help with that, the Cellular Connection for Verizon is hosting their 10th Annual Backpack and School Supplies Giveaway. "Every location we have around the country gets from 150-200 backpacks every year and they come filled with school supplies from folders, rulers, paper, pencils and pens," said Daniel Varela, District Manager for Southern Oregon TCC Verizon. According to Varela, they have four locations in Southern Oregon and the event will take place July 31 from 1:00-4:00 p.m. "We ask that when you do show up that you bring your child with you so we can hand them the backpack," Varela said. "We just encourage everyone to come out, we will have food vendors and games for everyone to enjoy as well." The locations are: Grants Pass 498 Union Ave 142 NE Terry Lane Medford 1779 N. Riverside 1315 Center Drive "We have five $10,000 scholarships we will be giving away as well across all our locations," Varela said. "There's a little QR code that we can get them signed up for the potential to win one of these $10,000 scholarships, so when they come get a backpack we'll help them out with that part as well." They will be announcing the winner a few weeks after the giveaway and will contact each person that won. See the original story here:
https://ktvl.com/news/local/backpack-and-school-supplies-giveaway-verizon-cellular-connection-folders-rulers-pens-pencils-southern-oregon-scholarships
The Ashland Grizzly Football Team is pleased to bring back its GRIZZLY FOOTBALL KIDS CAMP! This camp is for kids in 3rd-8th grade. The camp will be held on the Ashland High School Grizzly Football Fields JUNE 27-30 from 10-noon. $25/player To learn more click the link below for the brochure, or visit the website & register!
https://5il.co/1bwim
https://ashlandfootballclub.com/
AHSA will be hosting a volleyball camp for boys and girls grades 4th-8th starting August 2-4th from 4-6pm at Ashland High School. Please see the printable form below to sign up!
https://5il.co/1bwin
This week is American School Counselor Appreciation Week! Ashland School District has many talented and dedicated behavioral health specialists. Please take a moment to recognize and get to know the two fantastic people working here at Helman! Kat Smith: Child Development Specialist Kat joined the Helman this fall. She brings a wealth of experience, an unflagging optimism, and a contagious sense of humor. She is loving her work with the "littles" (elementary age students in counselor jargon) and has already earned an enthusiastic fan base of students, parents, and staff throughout the school. Patrick Peters: Student Advocate This is Patrick's second year at Helman. He worked as a lawyer for many years, re-evaluated his priorities and sense of purpose and enrolled in a Masters of Social Work program. He can be found literally in every room and outdoor space at Helman, supervising games, filling in for a classroom EA, taking a distraught child on a soothing walk, tutoring one-on-one and more. Patrick's calm reassuring demeanor and ability to pivot in a quick instant has been invaluable during this year's constantly changing support needs.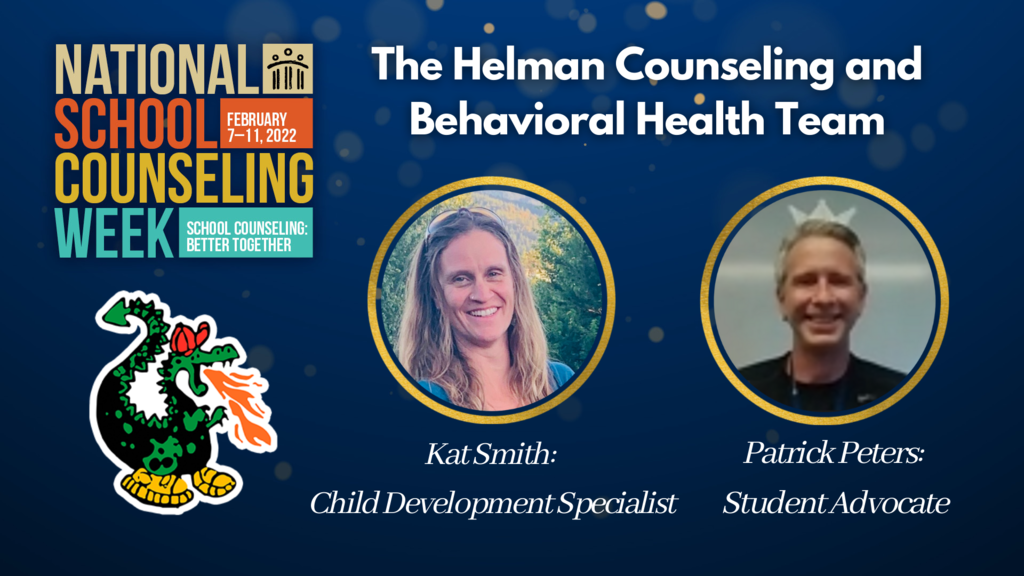 Check out Michelle Cuddeback, Helman Principal all dressed up! 3rd grader at Helman Elementary, Vyla Jovick, earned a reward for her whole class by writing a positive note to a classmate, recognizing their hard work. She chose to dress the Principal, and all of her classmates were able to join in the fun!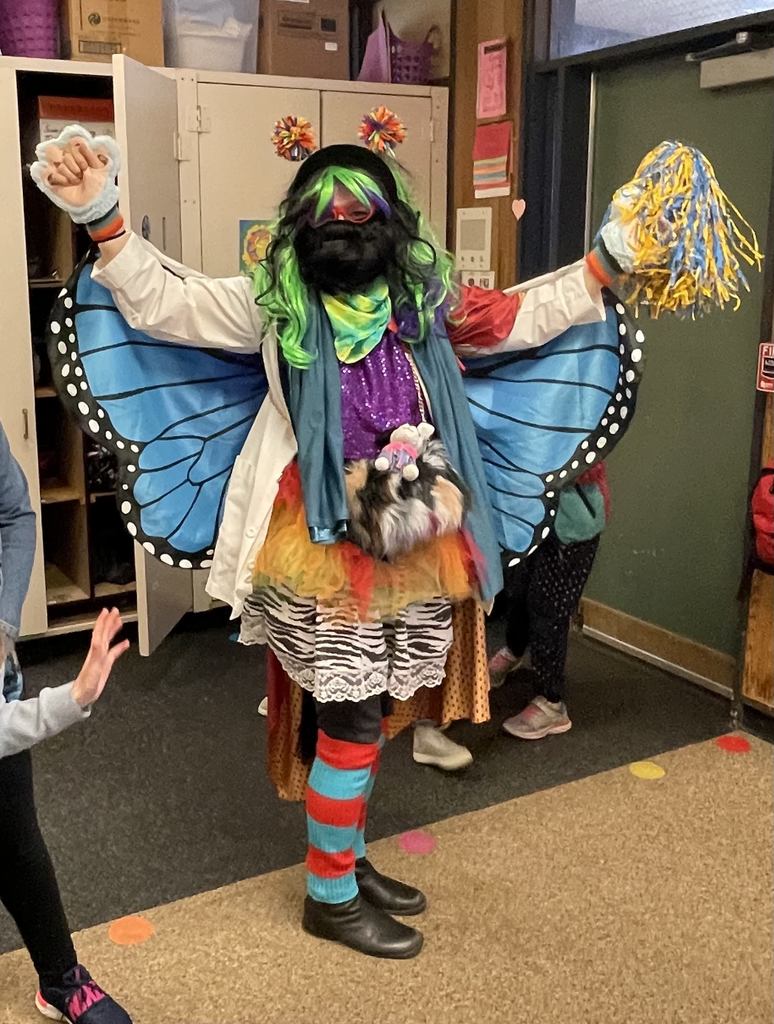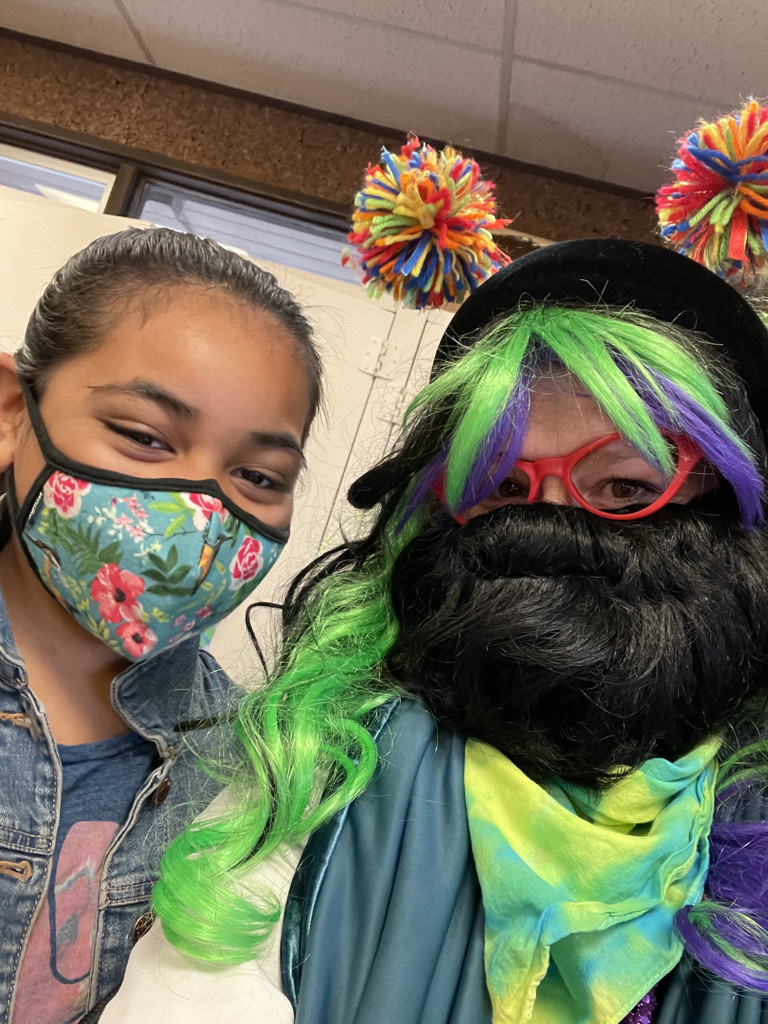 Get ready for the 13th Annual Monster Dash Run for Education! This year's race is back in Lithia Park on Saturday, October 30th, or you can sign up to run the race virtually from anywhere October 22nd – 31st. 1-mile Fun Run/Walk 5k Run/Walk 10k Run Walk, run or zombie stroll for this annual family-fun event that supports grants in Ashland public schools. This one-of-a-kind race is presented by Lithia 4 Kids, the Ashland Kiwanis Club, and the Ashland Schools Foundation (ASF). This year the in-person races at Lithia Park will be modified for COVID safety, with mask requirements, staggered race-wave start times and locations, and limited numbers per race to allow for social distancing. All racers receive finisher's medals, plus fun-filled race packets and giveaways for youth 18 and under! Register NOW for early-bird pricing for adults (thru Oct 13…kids are always $10) and before the race time you want fills up. Go to
www.AshlandMonsterDash.com
to sign up the whole family and get more info about this year's race, online contests, silent auction and prizes!
Three of our amazing Dragons have created a video to accompany Monday Morning announcements. They've observed a good amount of trash on our fields throughout the day and were motivated to create this message for their fellow Dragons.
https://fb.watch/8hORMl0O00/
A year ago, we all experienced and witnessed how wide-spread community service can unite, mend, and restore hope. An ASD parent has initiated an inspiring and uplifting effort to make September 8 a day of community connection and care. Please join in this effort and make this day and many more full of gestures of kindness that ripple across our community and beyond.
Thank you for all of your thoughtfulness Design Team! This building is going to be such a great space for kids! The Helman ES Core Team had their first tour of the new building at Helman Elementary School. The Core Team began design meetings nearly TWO years ago and were elated to see the progress and envision what their building will look like when complete this winter. BBT Architects Adroit Construction Co.