Safe Routes To School Plan – We Want Your Input! Does your student walk, bike, or roll to school? With planning assistance from the Oregon Department of Transportation, the City of Ashland and Ashland School District are working on a Safe Routes to School Plan to improve conditions for students and families who walk and bike to school. We could use your help identifying challenges and opportunities for active transportation. How can I participate? 1) Join us for walk audits! April 10th: - 7:50 at Ashland Middle School & TRAILS Outdoor School - @ TRAILS Outdoor School (Entrance) We will be observing students' arrival and dismissal and documenting walking and biking conditions in the area of the school. 2) Attend a public meeting! Meet with us on April 11th, 6:00 to 8:00 p.m. at Ashland Middle School library at 100 Walker Ave. to share your ideas and experiences. 3) Share feedback using our interactive online map! [Link to the online map:
http://odotsrtsprojectid.com/
] People who provide feedback on the map will be entered to win fun prizes. Questions? Contact Jacqueline Schad,
Jacqueline.Schad@ashland.k12.or.us
For detailed information, visit our Safe Routes to School Page
https://www.ashland.k12.or.us/o/asd/page/safe-routes-to-schools-plan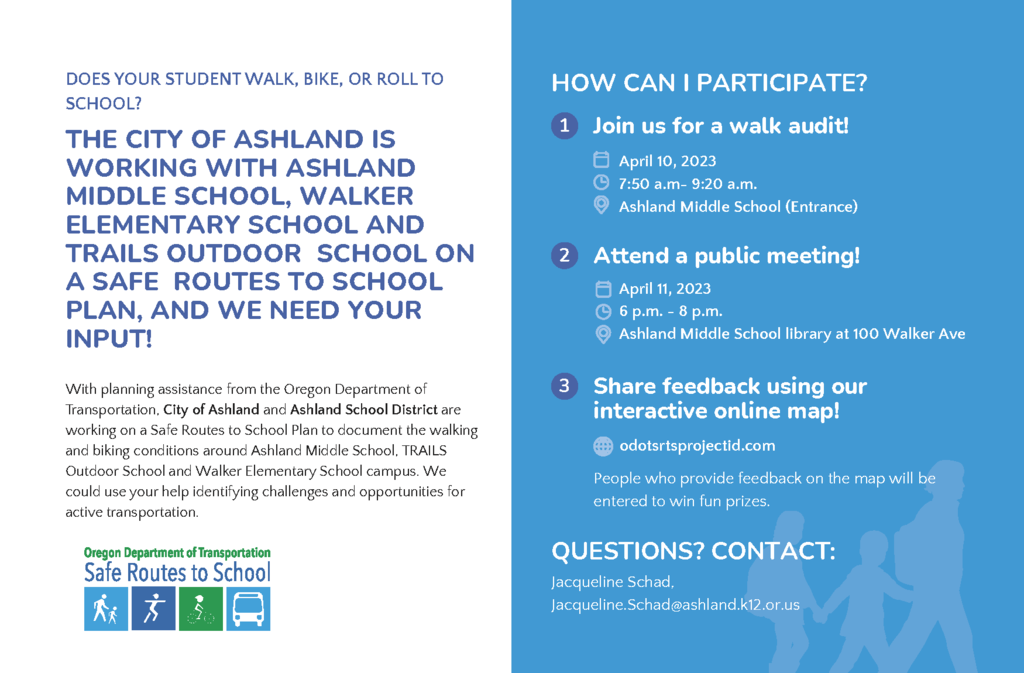 This past Thursday, educators from across our district, including teachers, administrators, and instructional coaches, gathered for the final Math Studio Day of the year. Our dedicated cohort of 5th-grade teachers, coaches, and administrators have been working collaboratively throughout the year, continually learning and improving. The process has involved planning, observing the studio teacher implementing lessons, collecting data, analyzing evidence, setting goals, and refining plans. This intensive professional development experience has had a profound impact on our students. We're excited to see even more of our district's educators take part in this amazing opportunity soon! #mathstudio #proudtobeASD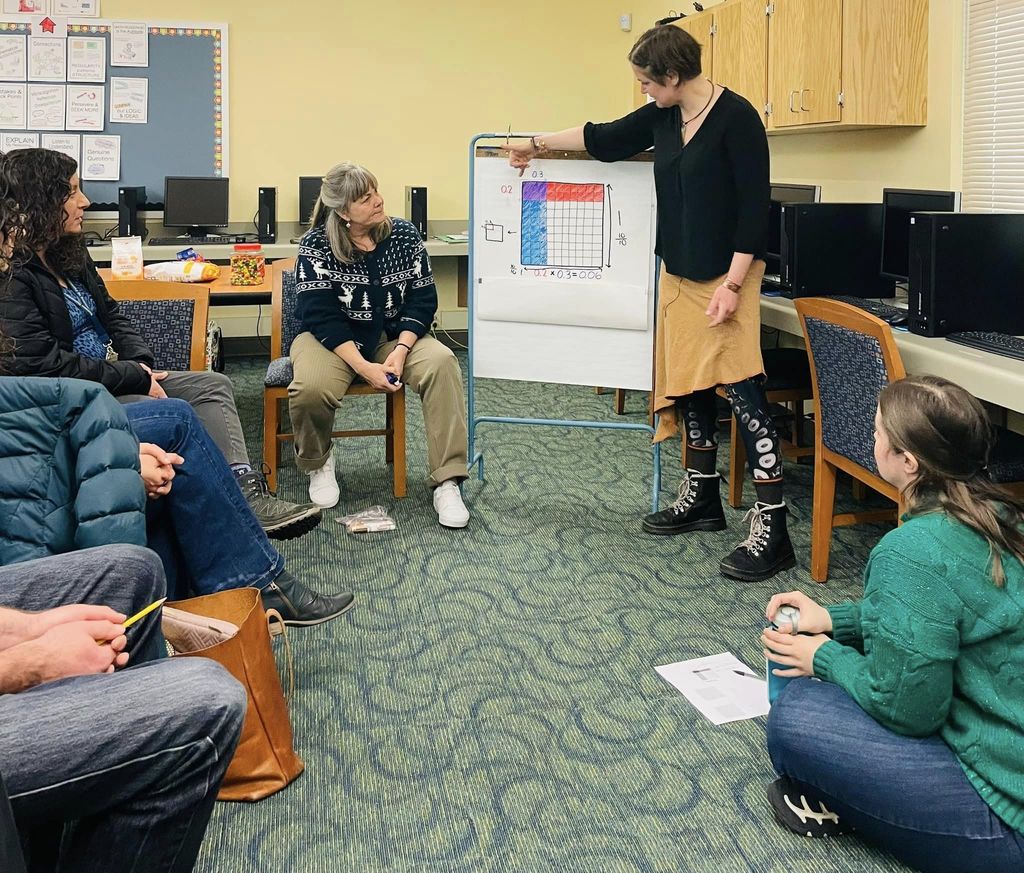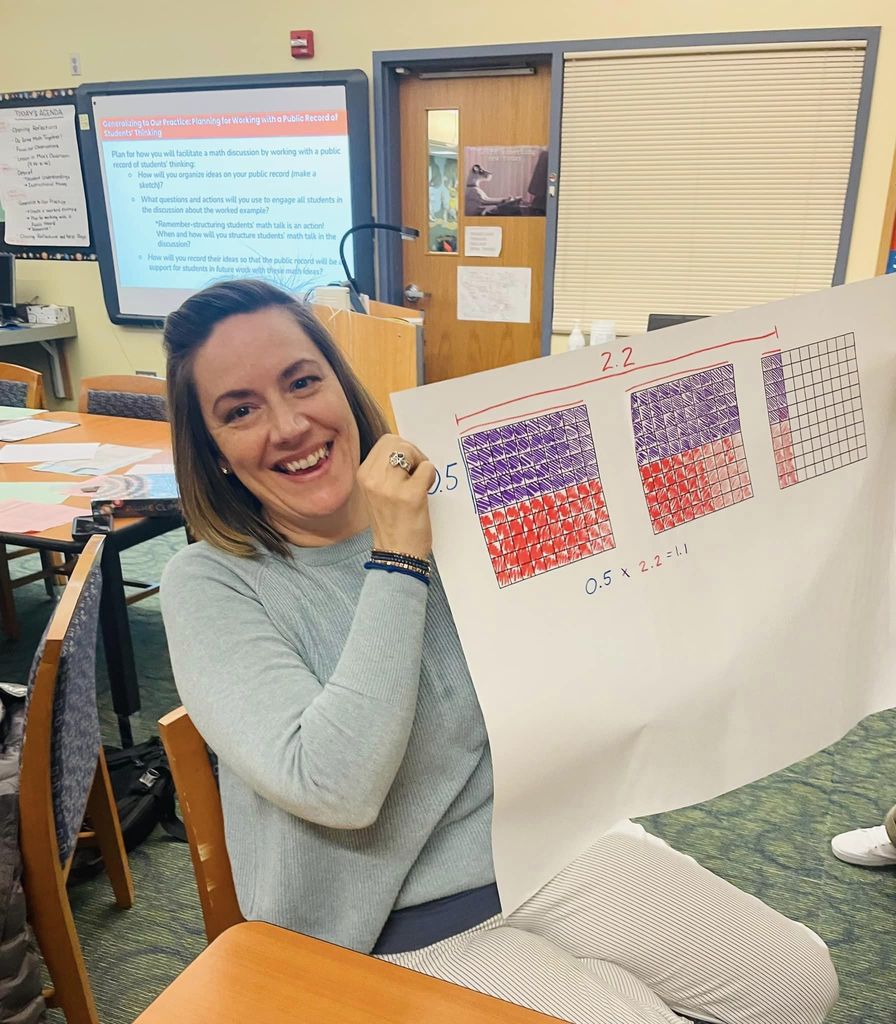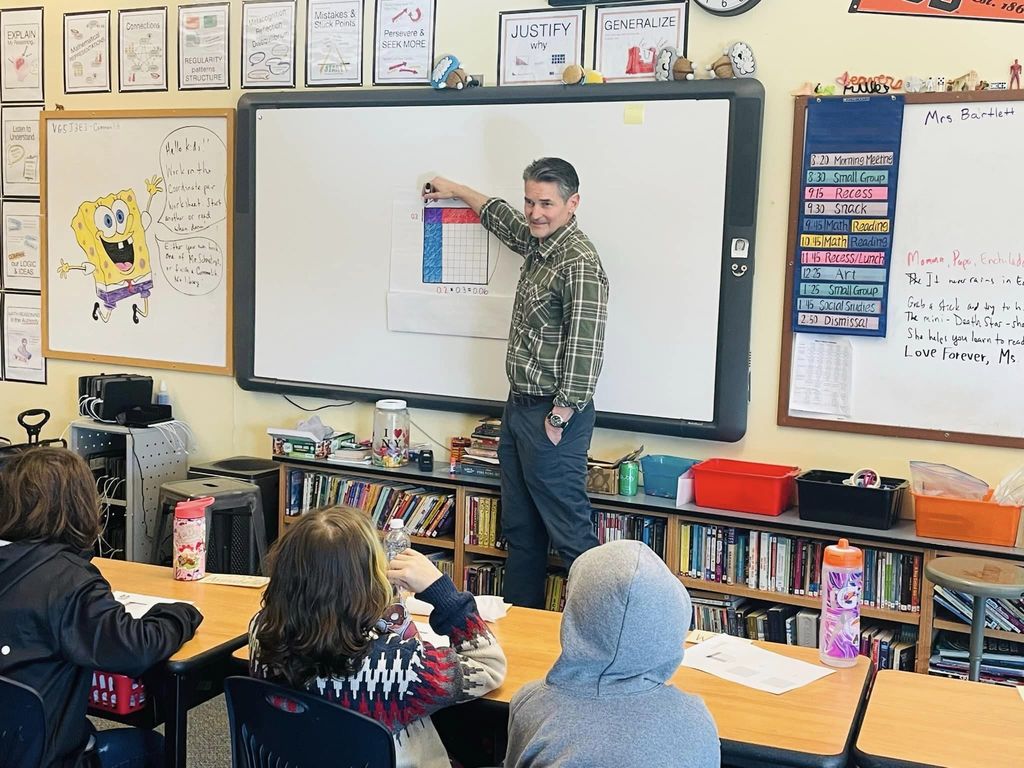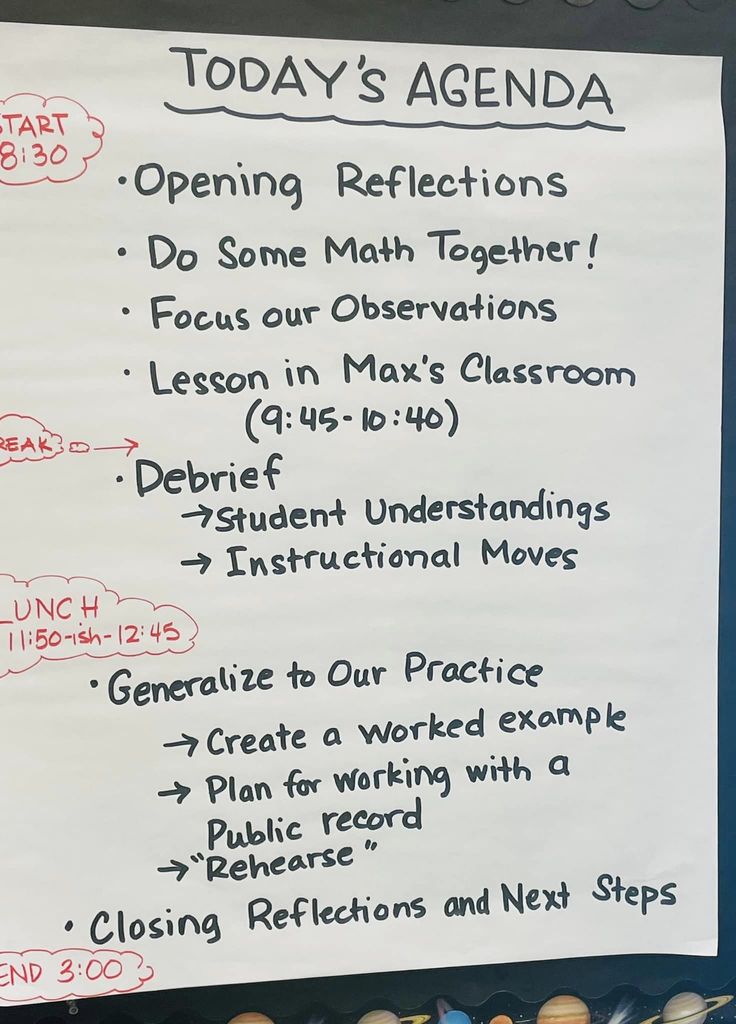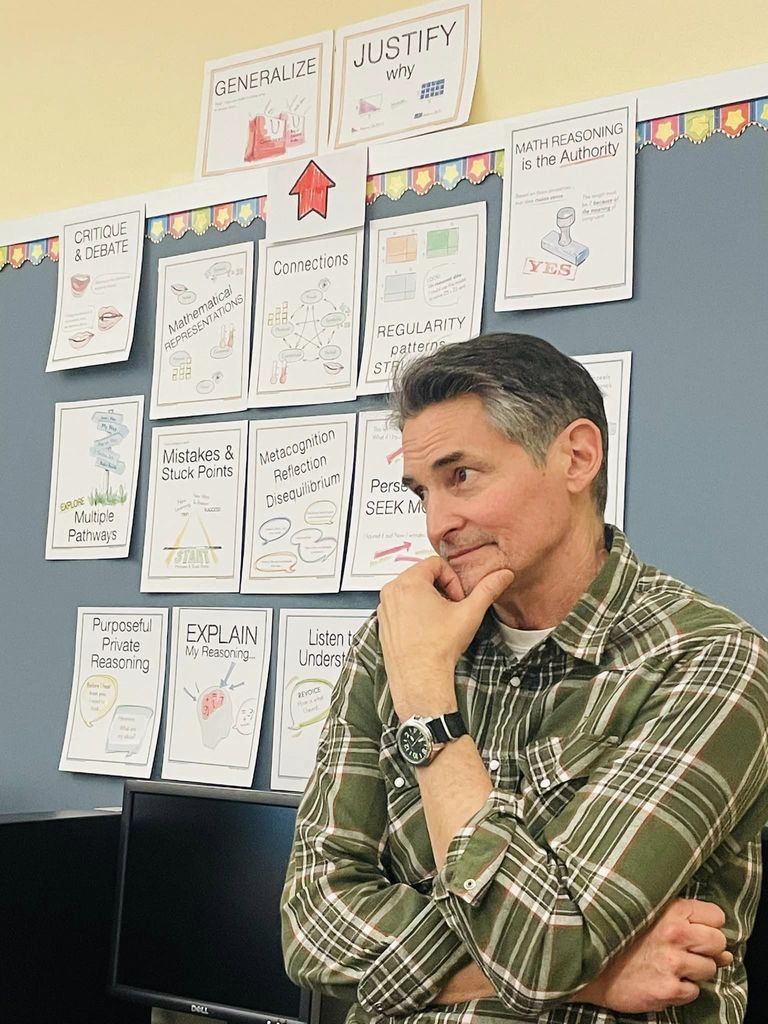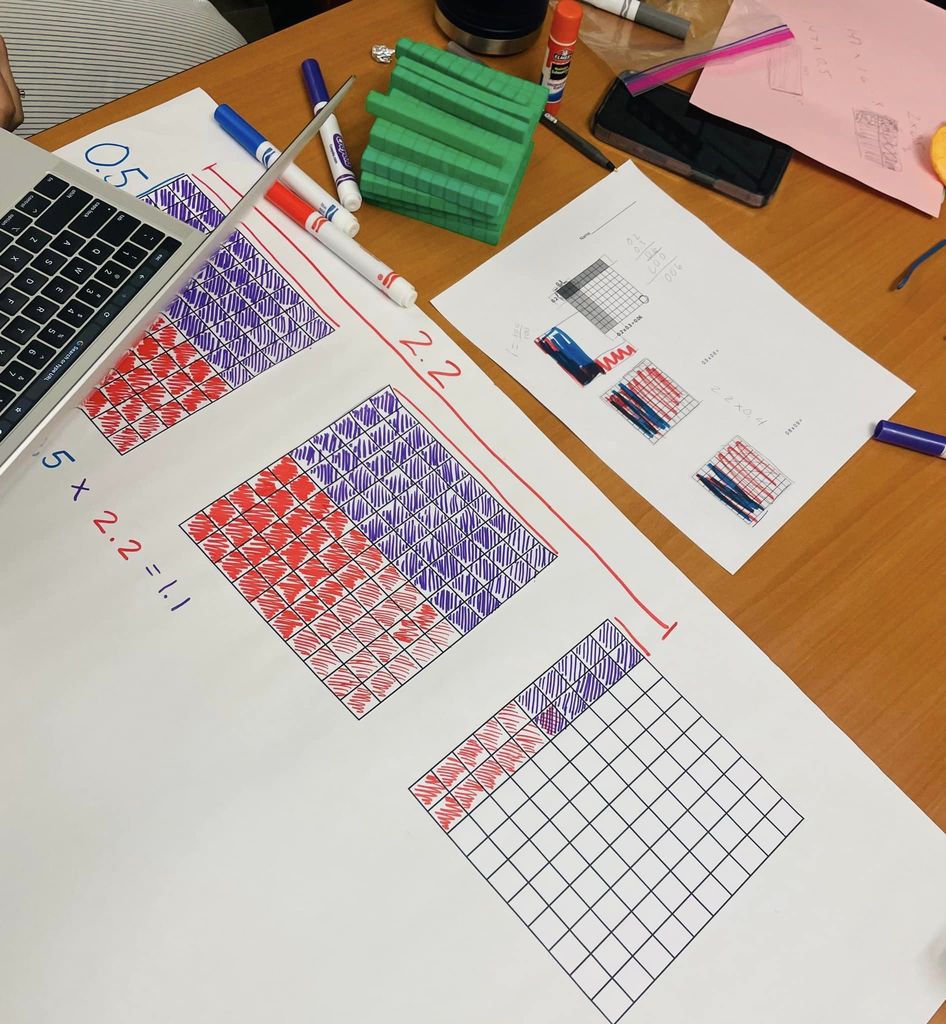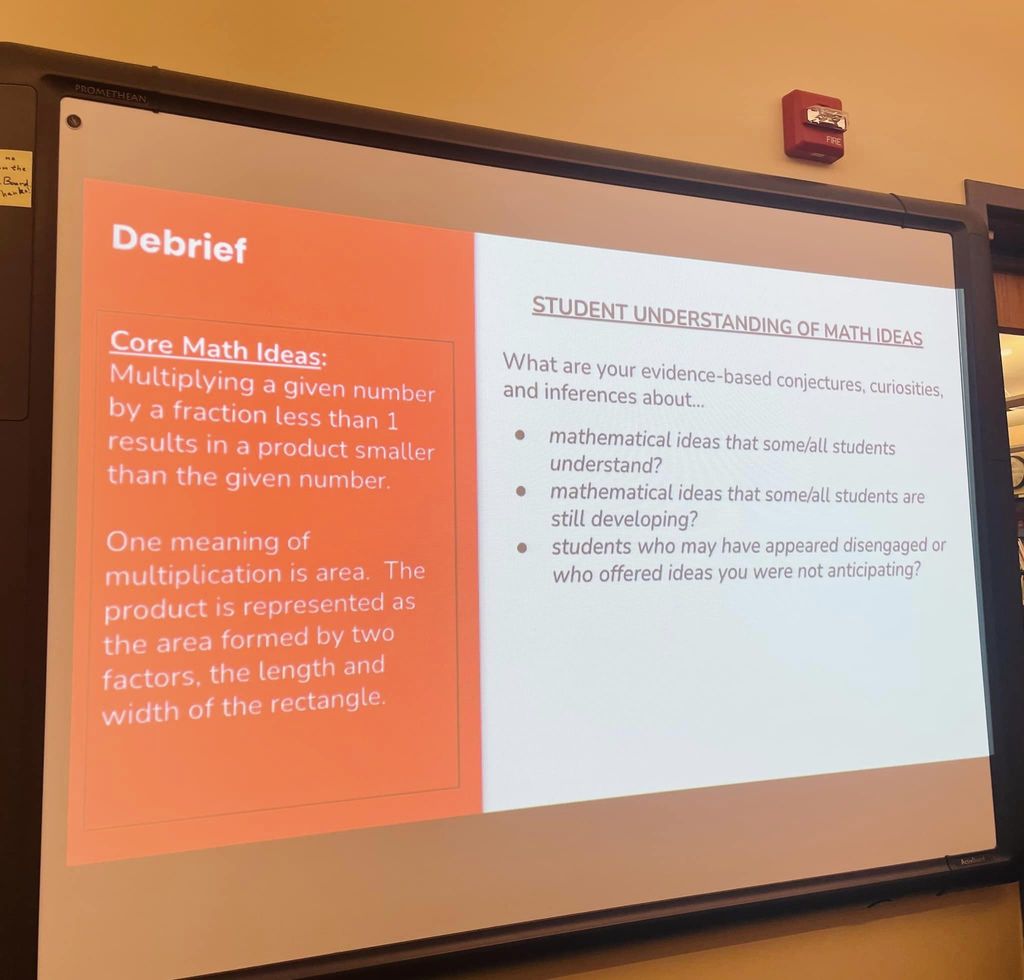 ASD Elementary Parenting Series: Spring 2023 Building Capable, Confident and Resilient Children In-person, snacks and childcare provided RSVP:
https://www.eventbrite.com/cc/asd-elementary-parent-workshop-series-spring-2023-1730729
Parenting Tips and Tools: Building Household Harmony and Family Connection Wednesday, March 22, 6:00-7:30 pm Bellview Elementary School, Gym Understanding the basics of brain science and emotional self-regulation helps us guide and teach our children with more confidence and connection. During this time of post-pandemic adjustment, many of our children are experiencing increased levels of worry and upset. Understanding the basics of brain science and emotional self-regulation helps us guide and teach our children with more confidence and connection. During this presentation we will: • Learn about the basics of interpersonal neurobiology. • Take part in a "Mind-Up" lesson (similar to what our children experience at school) that addresses three parts of the brain that regulate emotion, learning and memory • Understand how using a 5-point scale can help children understand and regulate the size of challenging feelings • Learn more about basic routines and habits that help or children feel safer, more focused and learn better • Have the opportunity to make a "Calm Down" bottle, create a "Morning Routine" and gather resources. Our talented and dedicated elementary CDS (Child Development Specialist) team will be leading this workshop. They are Michelle Bolinger (Bellview), Amber Langer (TRAILS), Brooke Johnson-Thygeson (Walker), Kat Smith (Helman) and Britt Humphrey (Willow Wind).

Please join Diane Berry to learn more about how we can understand, support, and confidently guide our middle school students with ADHD. Kids with attention deficit disorder (ADHD or ADD) struggle with self-regulation, organization, and emotional management. When you add the challenges of puberty, rapid brain development, and tween angst —including hormones, lagging communication skills, and a heightened attention to peers — parents can experience some especially turbulent and yes, frustrating parenting adventures. At this workshop, we will cover: -Goals for your child -Definitions of ADHD -Understanding Executive Functions -Possible challenges during middle school years -Supports and Strategies -Materials and Resources -Exceptional qualities and talents This event will NOT be streamed via zoom. A power point presentation will be made available on our district website here:
https://www.ashland.k12.or.us/page/parent-seminars
If you have questions about this event, please reach out to
rebecca.gyarmathy@ashland.k12.or.us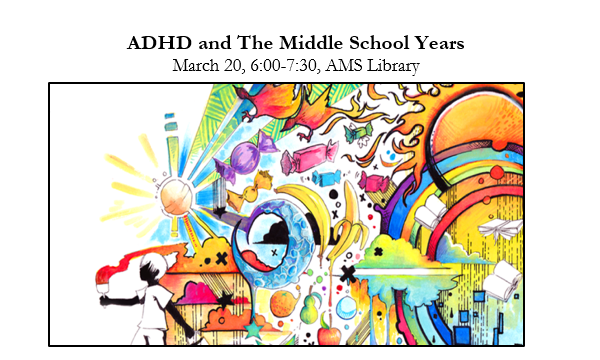 Due to the recent snow days in February, we will be using two of our make-up days. Please take note of the updated school calendar that shows a full day of classes on April 17th and June 14th, and a half day on June 15th (the last day of school) The link below will take you to the web page where the new calendar can be viewed and downloaded.
https://www.ashland.k12.or.us/page/school-day-calendars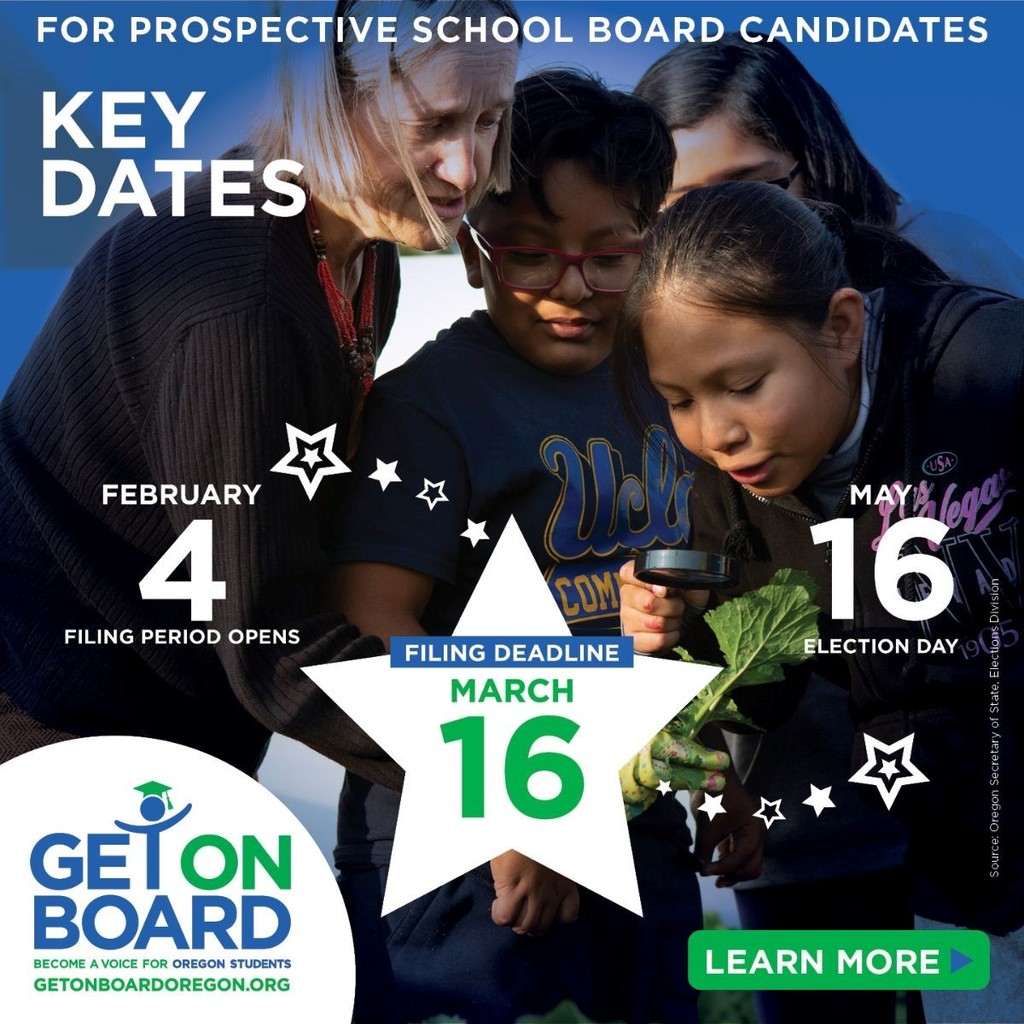 Happy School Counselor Appreciation Week!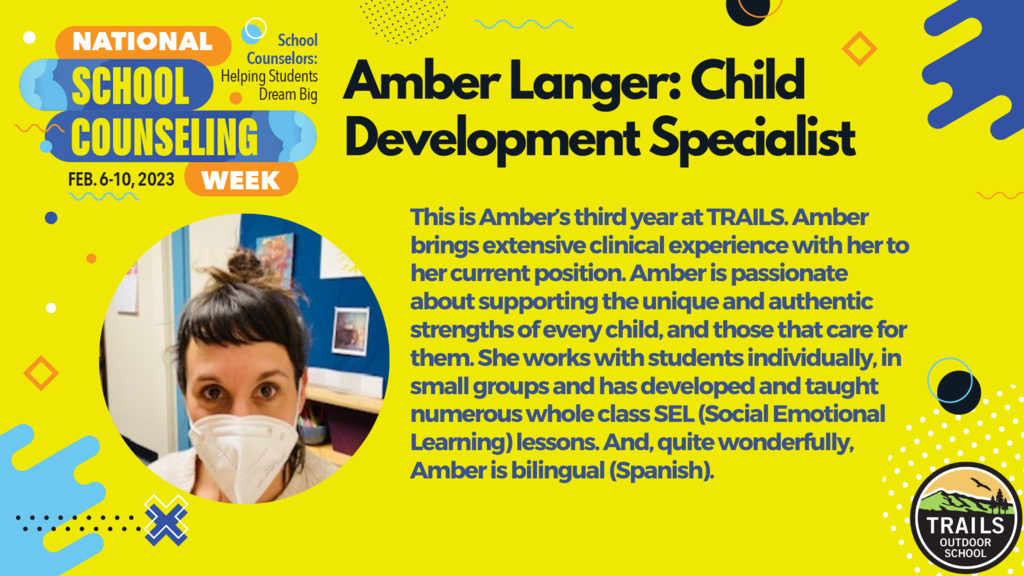 Just a reminder that starting tomorrow, Tuesday, January 3, 2023 we move to our new schedule: M, T, Th, and F: 8:40-3:05. Drop-off: 8:05-8:35; Pick-up: 3:05. W: 8:40-1:50. Drop-off: 8:05-8:35; Pick-up: 1:50. We can't wait to get back to school!

Just a reminder that starting tomorrow, Tuesday, January 3, 2023 we move to our new schedule: M, T, Th, and F: 8:40-3:05. Drop-off: 8:05-8:35; Pick-up: 3:05. W: 8:40-1:50. Drop-off: 8:05-8:35; Pick-up: 1:50. We can't wait to get back to school!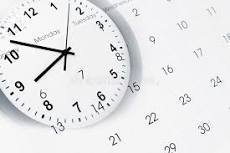 With only three weeks before Winter Break, they are going to be a whirlwind! Be sure to read our latest newsletter to stay informed.
https://www.smore.com/ngehc

You're Invited! TRAILS Community Open House Tonight 5:30-7PM For all community stakeholders. Light refreshments provided.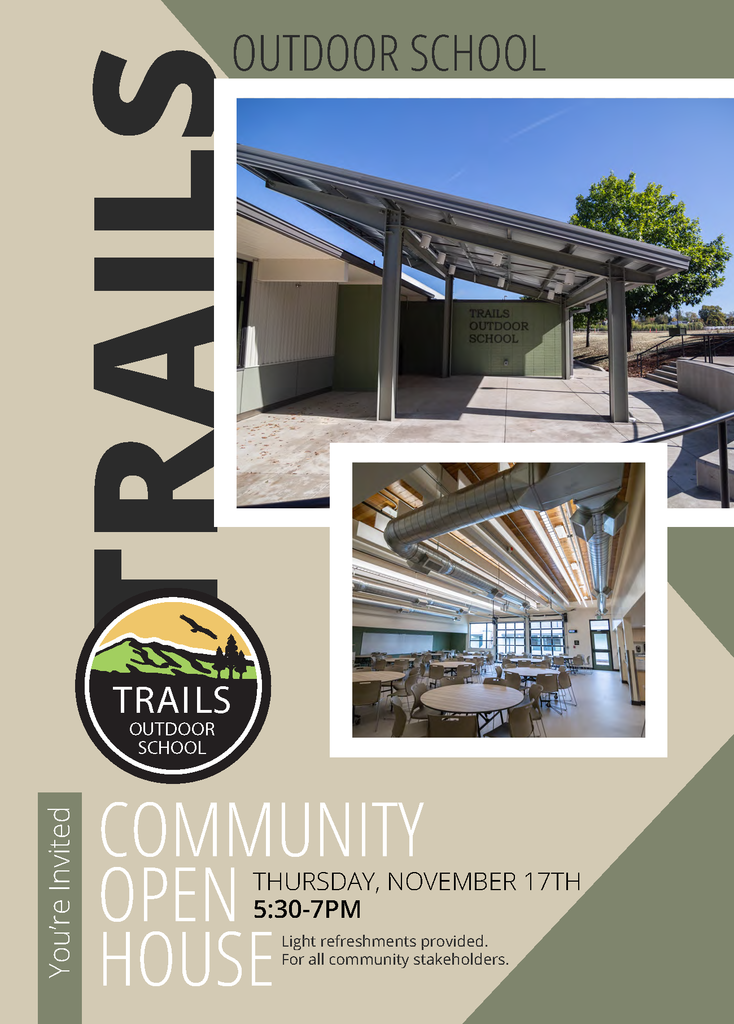 November 14th Mental Health Matters Please join Julie Bleicker and Lance Matthewson to learn more about the uptick in anxiety in the middle school population and how you can help. The prevalence of anxiety has become the primary mental health issue for teens at AMS. Parents are asking for ways to best support the social/emotional needs of their kids. We will talk about healthy habits, proactive strategies and ways to effectively communicate with your kids as well as create a forum for dialogue and questions parents have about preteen mental health.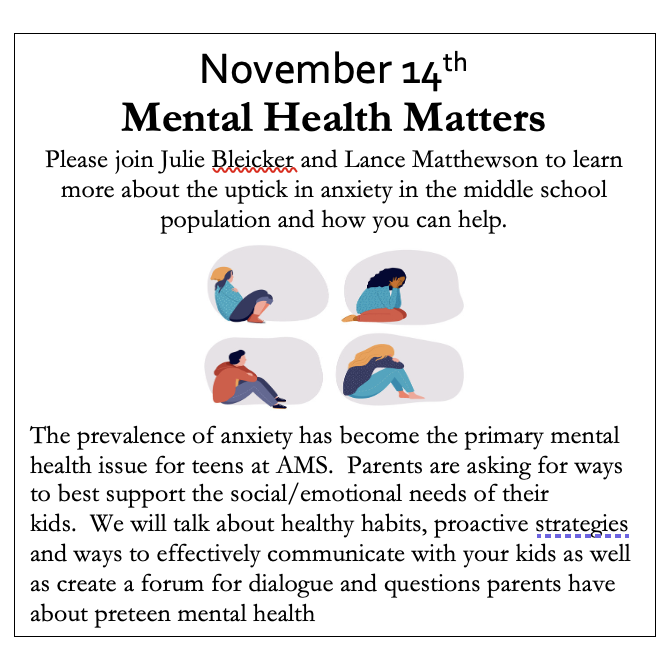 October is National Principal's Month! Help us celebrate our amazing leaders in Ashland.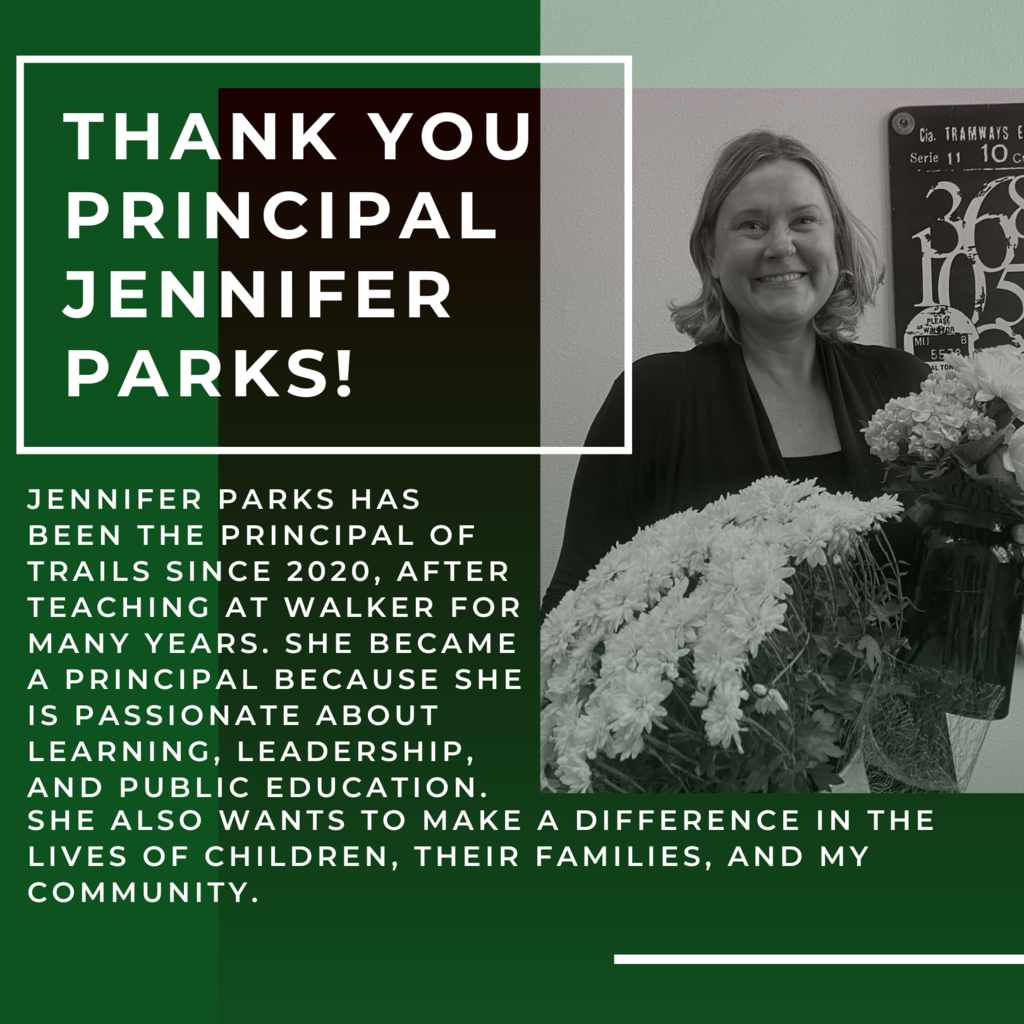 Rogue Valley Love Your Neighbor Day September 8, 2022 As we remember the lives, homes, and businesses lost to the Alemda and Obenchain Fires, we also remember how our community united in strength, generosity, and compassion. On September 8th, please do some good for someone else. Let's fill our community with random acts of kindness and continue supporting each other with #roguevalleylove

What a first day of school! Our TRAILS PTC Picnic was a huge success! Seeing families on the lawn connecting with one another, kids running and playing, and shaved ice being devoured was simply wonderful. Another enormous thank you to our TRAILS PTC for all the planning and organization- and the shaved ice truck! We also want to acknowledge our entire school community for making the first day and picnic so special. #wegetkidsoutside #andfamiliestoo #TRAILSptc #firstdayofschool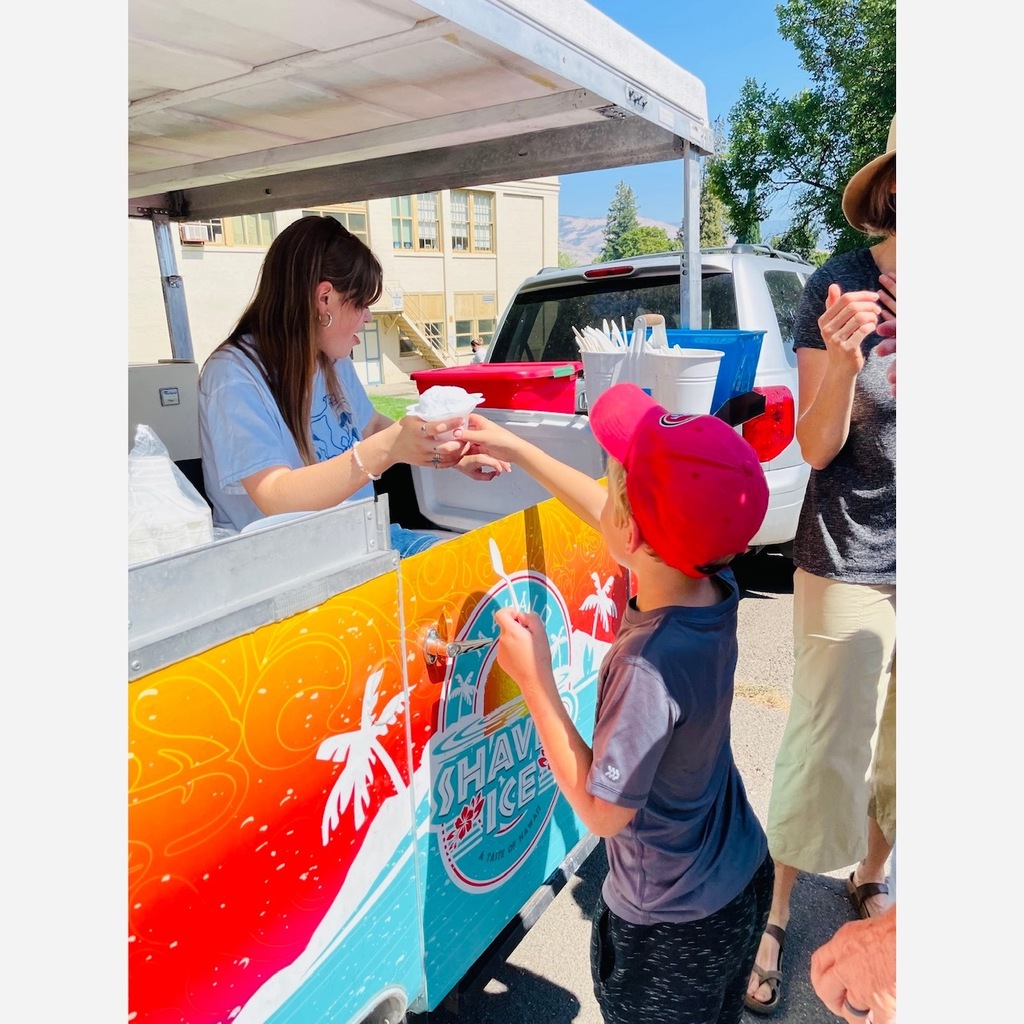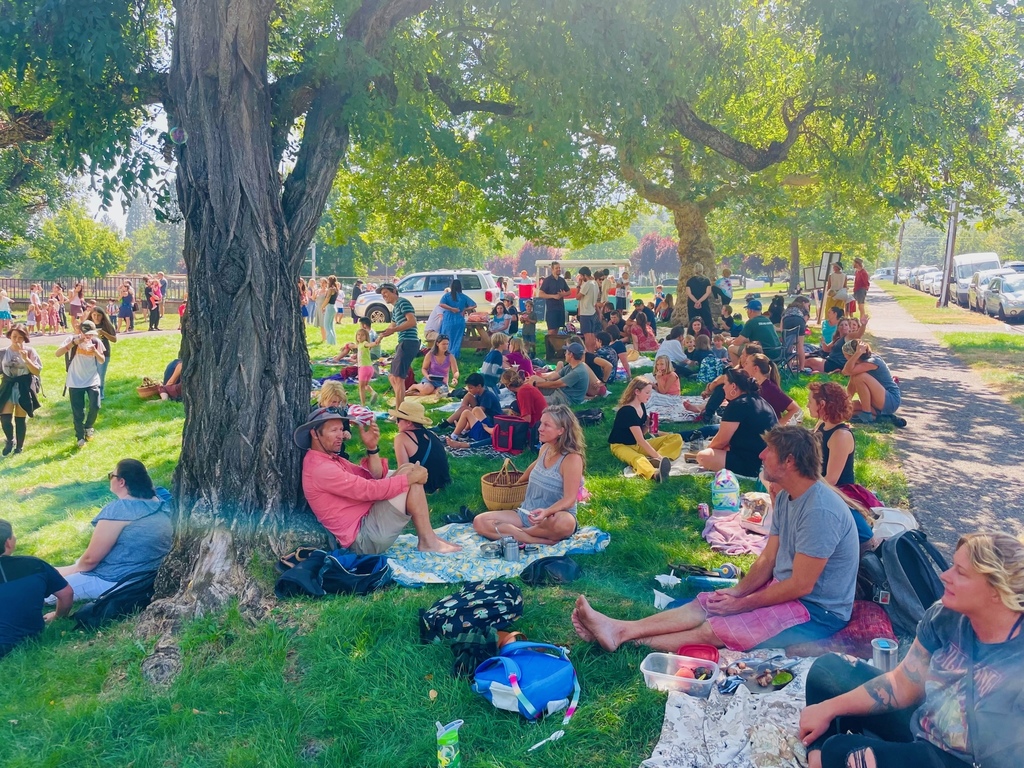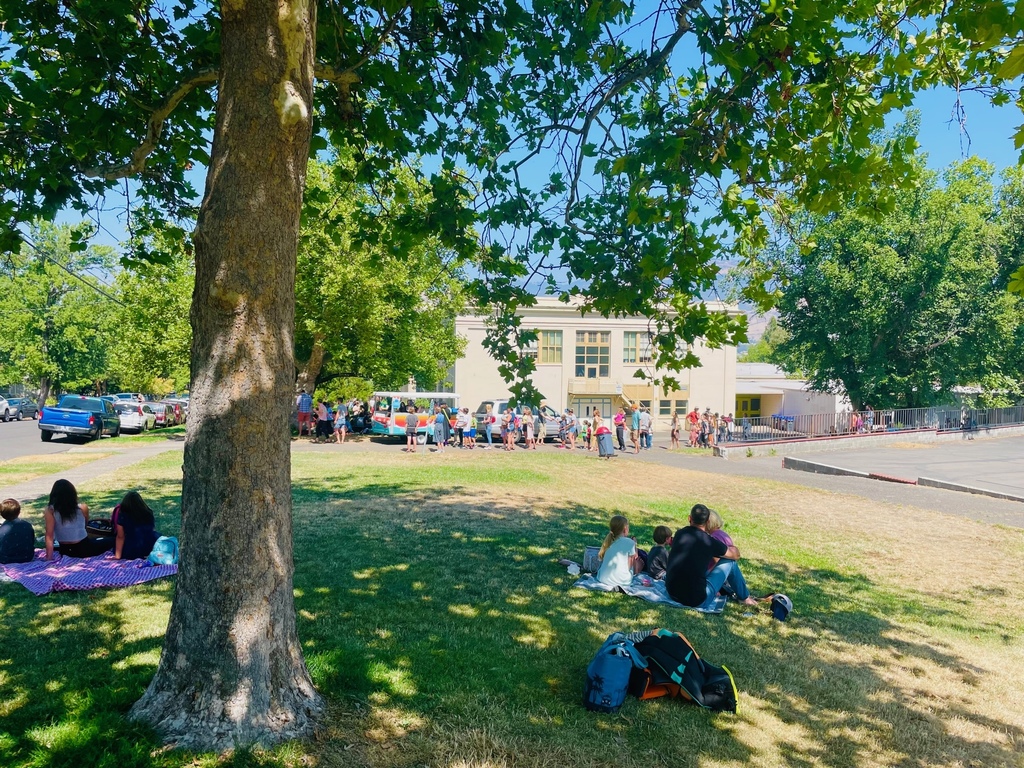 We started the first day off right! Thanks to our amazing TRAILS PTC, there was fresh coffee and great connection at our Woo Hoo/Boo Hoo coffee. Families gathered while waiting for classrooms to open and then after school started at 8:20. Thank you, PTC! What a great way to kick off the year. #firstdayofschool #TRAILSptc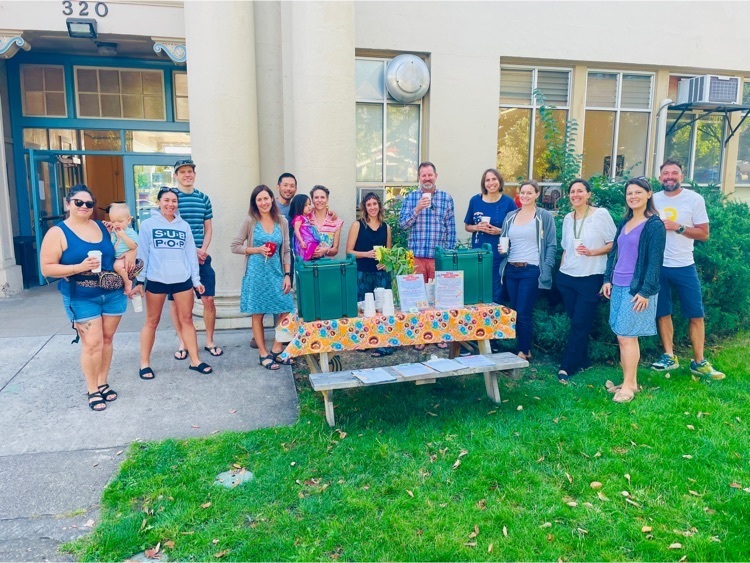 Please see this important message from our TRAILS Parent Teacher Collective: "Your PTC wants to remind you that there's a meet and greet tomorrow morning, we'll be out in front saying hello at dropoff with coffee ☕️. And after school, starting at 12:30, join other families with your lunch and picnic blanket on the lawn above Lincoln. Every student will get a ticket for a snow cone from the Mahalo shaved ice truck. See you tomorrow! TRAILS PTC"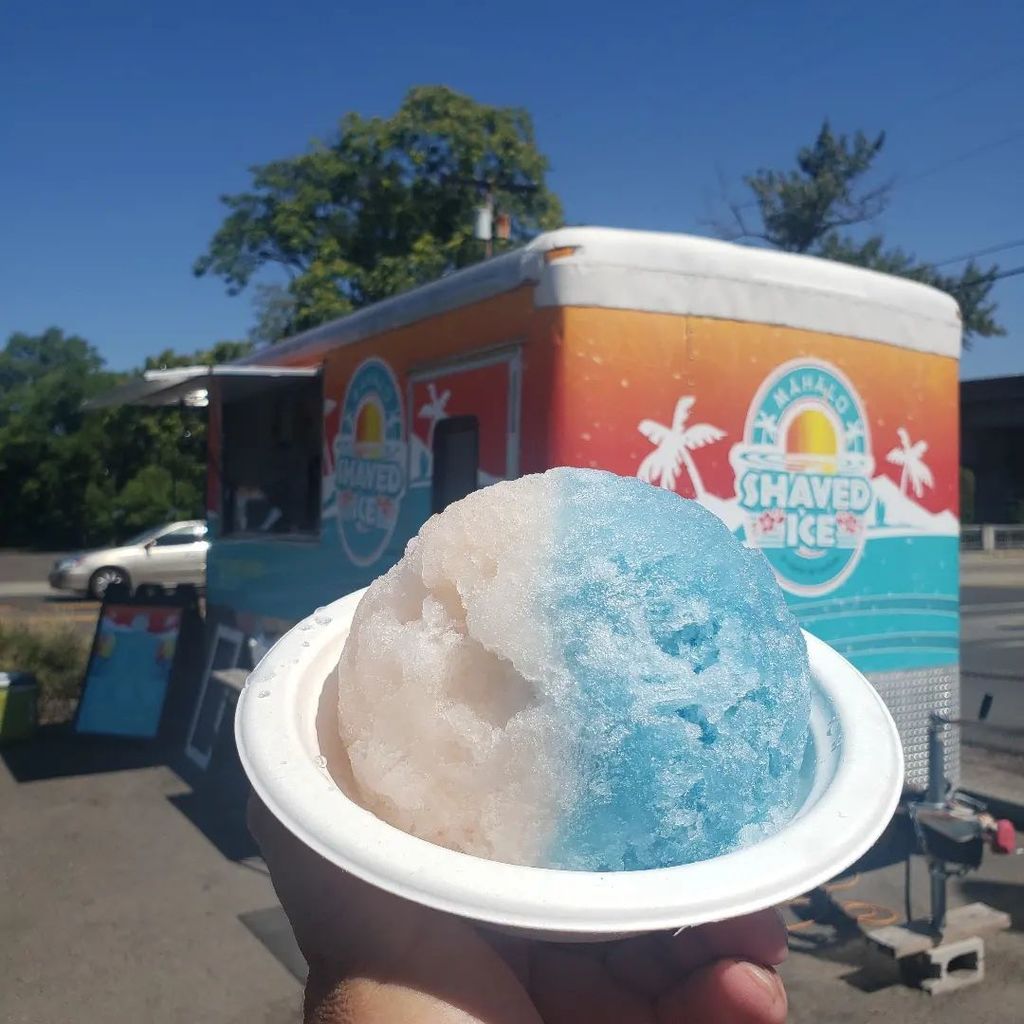 TRAILS' 1st Annual (sort of) River Crossing at Touvelle State Park – Friday, September 2nd. On Friday, September 2nd our school will, after a two year absence, be back at Touvelle State Park on the Rogue River to celebrate the beginning of the school year and our unique school community. Part of this special community-building day is our annual "river crossing" where older students will bond with younger students as they cross a shallow side channel of the Rogue River. It's an event students and families often reflect upon as one of those things that makes our school special. All students will need a well-fitted PFD to participate in this event. We are asking that students bring in a PFD that is in good working order and well-fitted by next Thursday, September 1st. Many families do not have a PFD for their child, so we're asking that those families with extra PFDs send in loaners for this event. We're looking for as many PFDs as possible, sized for kids between five and fourteen. Anyone willing to lend a PFD is encouraged to bring it to the PTC Picnic on the first day of school. We need all loaner PFD's at school no later than Thursday. Please don't forget to put your name on your loaner PFD so we can return it to you or your child after school on the 2nd! Thank you so much for helping us bring back this special rite of passage to our school year!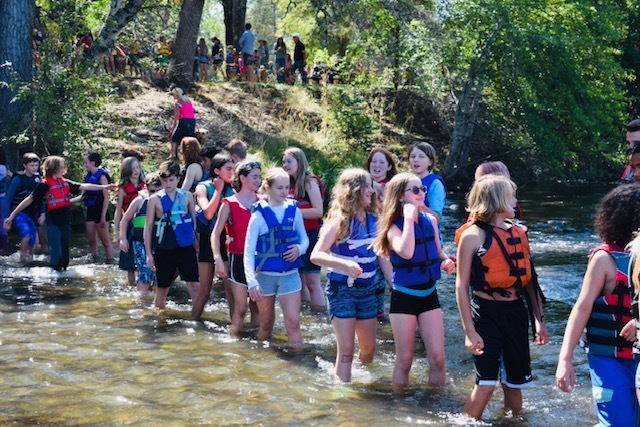 ASD is so excited to welcome our new teachers for the 22-23 school year! Please join us in extending a warm welcome to this impressive group of educators.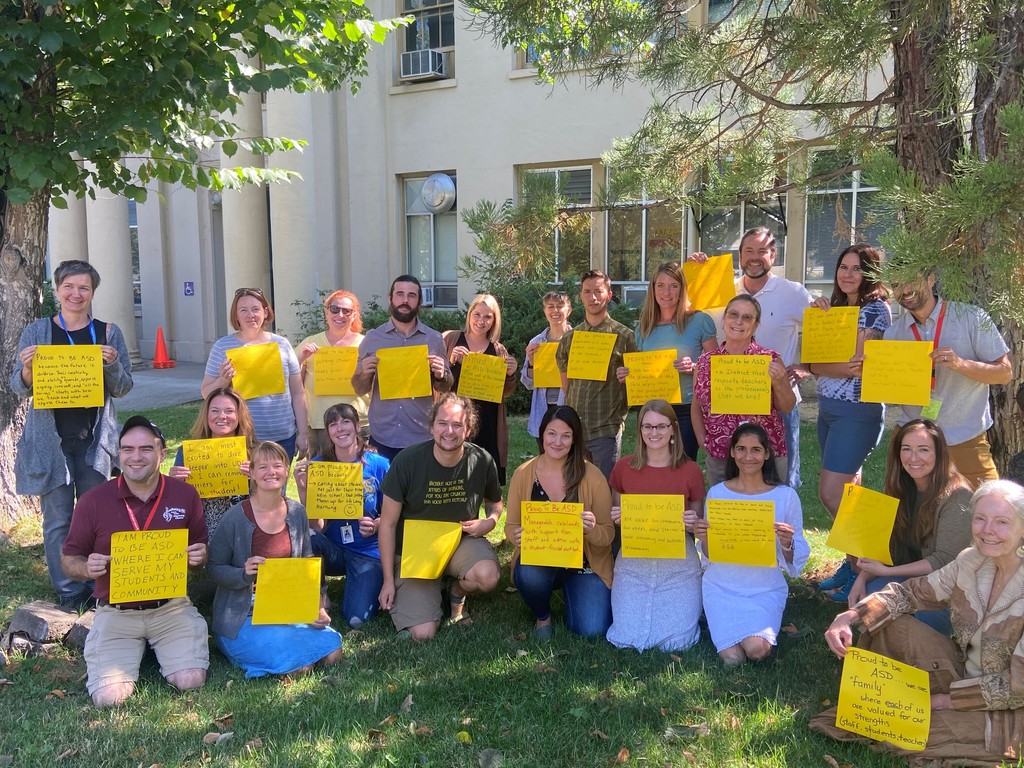 All TRAILS students and families are invited to join the TRAILS Parent Teacher Collective (PTC) for a picnic at 12:30pm on the first day of school! Feel free to come as early as noon to secure your space on the lawn. Students can bring a lunch from home or purchase a sack lunch from the cafeteria. The PTC will provide shaved ice for our students! Bring your blankets, camp chairs, and a picnic for yourselves. We can't wait to kick the year off with the first of many opportunities to connect as a school community!