2023-2024 Application Information
If your child has not been fully registered by the start of school on 8/23/23, they must go to the main office with you to complete that process with our Office Manager, Helen Cleary. Unregistered students cannot go to the classroom until the registration process is complete.
The application window is February 13th through April 21st at 3pm.
We are currently accepting applications! Our application deadline is April 21st, 2023 at 3pm. You can pick up an application at the Front Office of TRAILS Outdoor School, or you can print one here. An open house for prospective families will be held on April 6th from 5:30 – 6:30pm. All family members are encouraged to attend however babysitting will not be provided. The lottery will take place in early May, and applicants will be notified shortly after if their child has been offered a spot for enrollment. Applicants must be able to provide proof of residency in Ashland to be included in the lottery. Please complete the Verification of Residency form and submit with the Application for Enrollment.
Completed applications can be emailed to helen.cleary@ashland.k12.or.us or may be physically mailed to/dropped off at the following address:

TRAILS Outdoor School
158 Walker Street
Ashland, OR 97520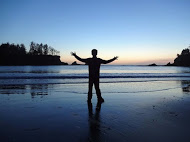 Parents may apply for entry into TRAILS Outdoor School at grades K-8. Students are admitted on a space available basis, and a lottery is held if more students apply than can be accommodated.

Enrollment Priorities:
Siblings of currently enrolled students (priority by date of family enrollment)

All other applicants are selected by lottery based on grade level openings

All children from a family will be enrolled whenever possible
Waiting List families will be notified by e-mail and will be asked whether they are interested in remaining on the waiting list. All applications are kept until fall in case there are unexpected openings over the summer. Families who are not selected must reapply each year. Families who are accepted must complete our online registration process in August.

Verification of residency is required when enrolling a child in the Ashland School District for the first time, and again in grades 6, and 9, when making the transition to Ashland Middle School, Ashland High School, or when making a zone transfer within the district. Verification of residency is also required when you change addresses within Ashland. Further, administration may require verification of residency at any time. Families must notify the school of any changes in student's addresses within one week of the change.
If you have additional questions, please email our Principal Ericka.BeckBrattin@ashland.k12.or.us

Ashland School District does not discriminate on the basis of race, religion, color, national origin, disability, marital status, sex sexual orientation or age in providing education or access to benefits of education services, activities and programs in accordance with Title VI, Title VII, Title IX and other civil rights or discrimination issues; Section 504 of the Rehabilitation Act of 1973, as amended; and the Americans with Disabilities Act.