ASD Elementary Parenting Series: Spring 2023 Building Capable, Confident and Resilient Children In-person, snacks and childcare provided RSVP:
https://www.eventbrite.com/cc/asd-elementary-parent-workshop-series-spring-2023-1730729
Parenting Tips and Tools: Building Household Harmony and Family Connection Wednesday, March 22, 6:00-7:30 pm Bellview Elementary School, Gym Understanding the basics of brain science and emotional self-regulation helps us guide and teach our children with more confidence and connection. During this time of post-pandemic adjustment, many of our children are experiencing increased levels of worry and upset. Understanding the basics of brain science and emotional self-regulation helps us guide and teach our children with more confidence and connection. During this presentation we will: • Learn about the basics of interpersonal neurobiology. • Take part in a "Mind-Up" lesson (similar to what our children experience at school) that addresses three parts of the brain that regulate emotion, learning and memory • Understand how using a 5-point scale can help children understand and regulate the size of challenging feelings • Learn more about basic routines and habits that help or children feel safer, more focused and learn better • Have the opportunity to make a "Calm Down" bottle, create a "Morning Routine" and gather resources. Our talented and dedicated elementary CDS (Child Development Specialist) team will be leading this workshop. They are Michelle Bolinger (Bellview), Amber Langer (TRAILS), Brooke Johnson-Thygeson (Walker), Kat Smith (Helman) and Britt Humphrey (Willow Wind).

Due to the recent snow days in February, we will be using two of our make-up days. Please take note of the updated school calendar that shows a full day of classes on April 17th and June 14th, and a half day on June 15th (the last day of school) The link below will take you to the web page where the new calendar can be viewed and downloaded.
https://www.ashland.k12.or.us/page/school-day-calendars
Kindergarten celebrated 100 days of school today!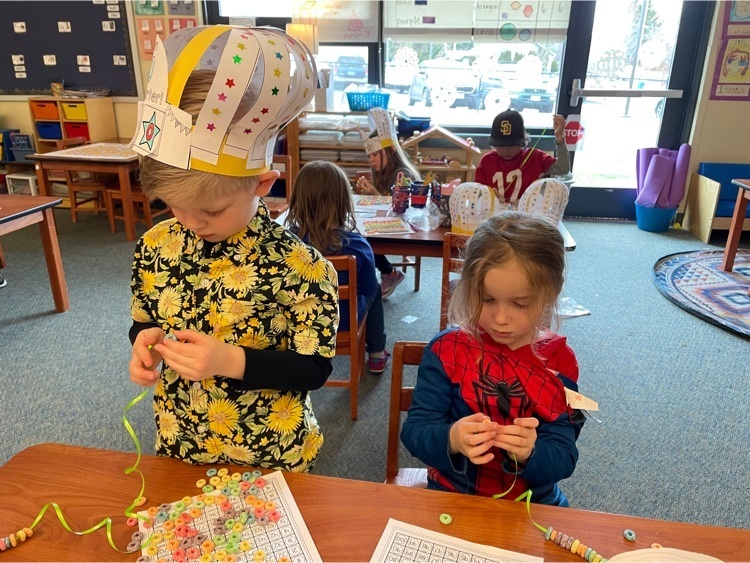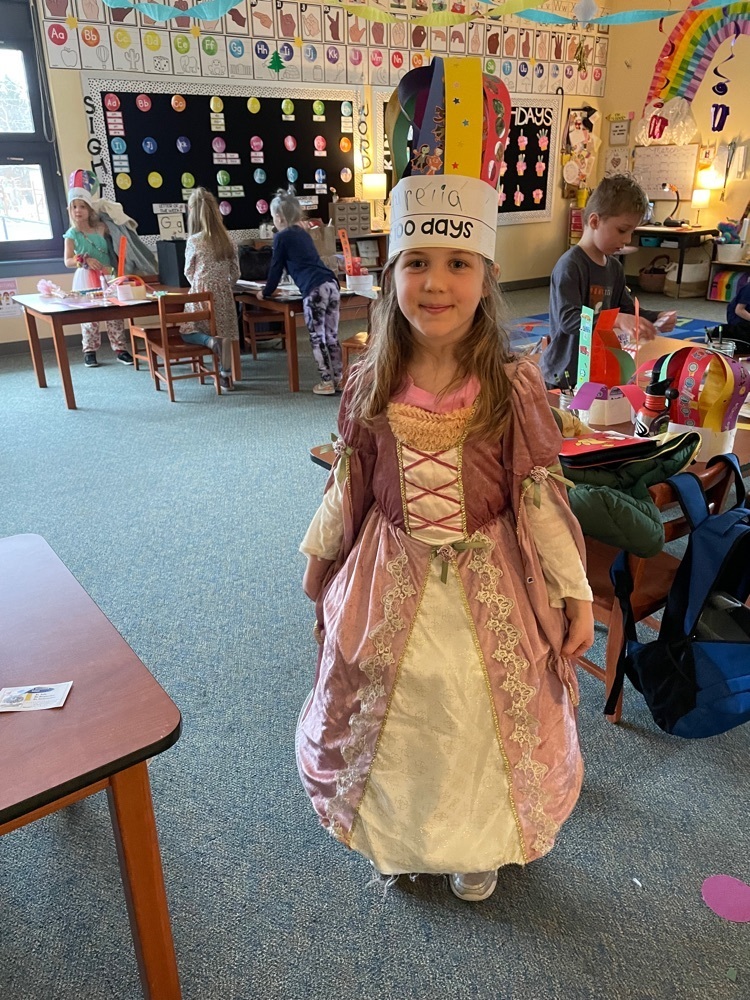 Day 2 of Classified Appreciation Week brought out the Woot Woot Wagon! Teachers and students brought a fabulous cart loaded with tasty treats and beverages around the school for all of our fabulous Bellview Rockstar Classified Staff!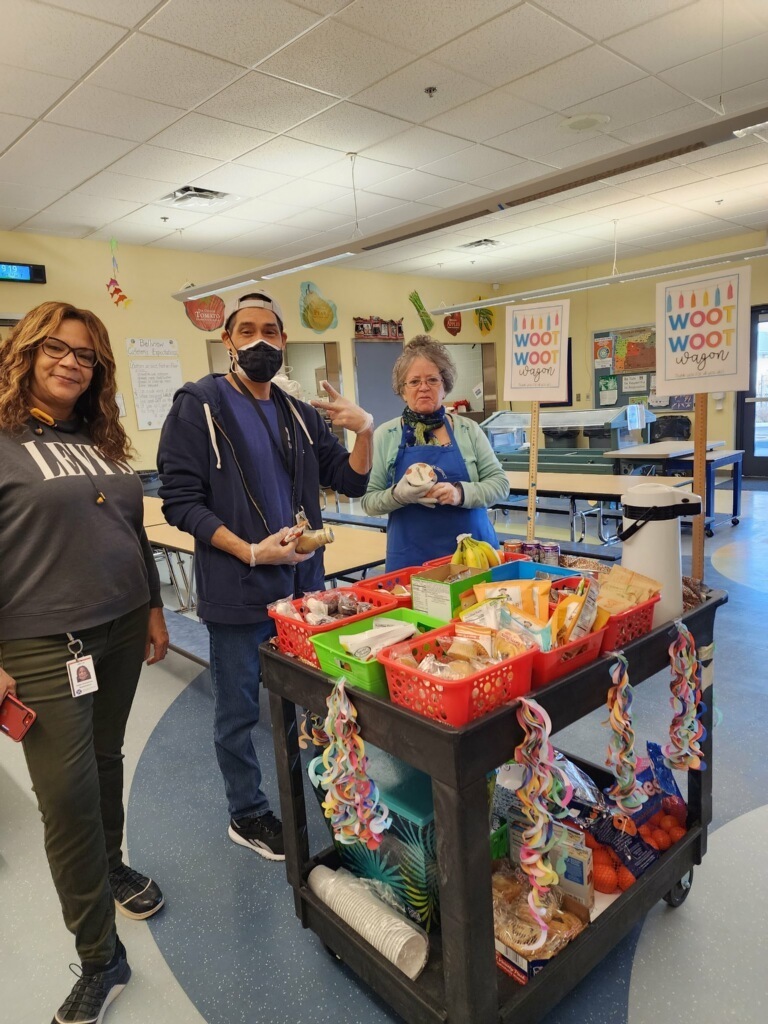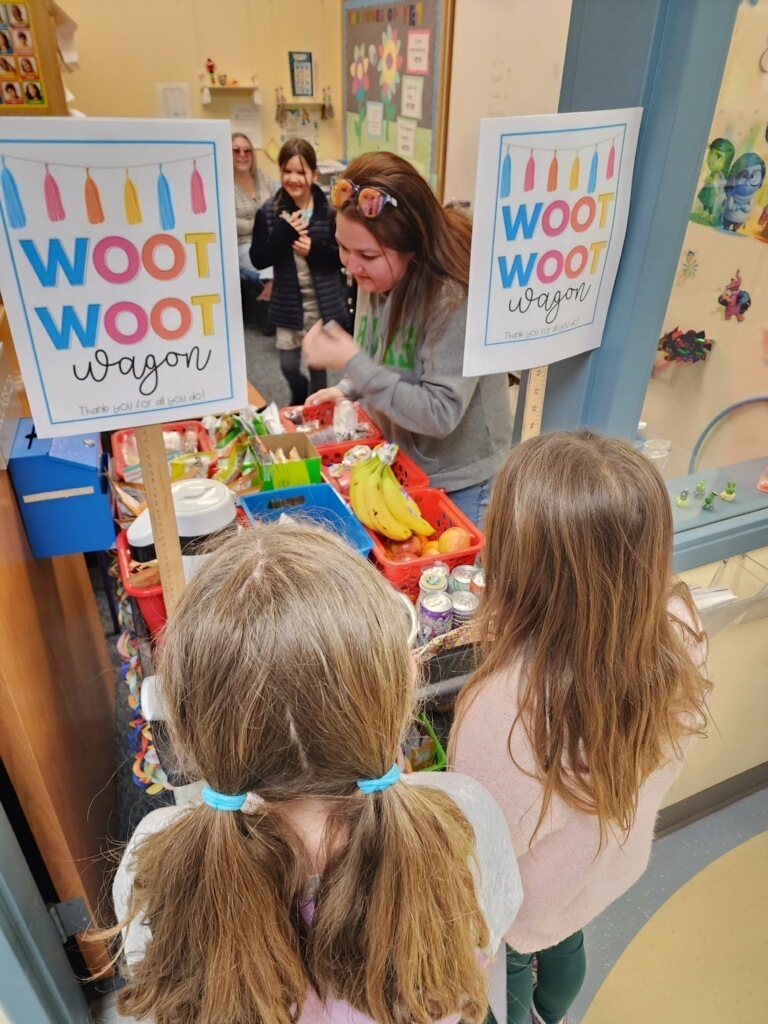 It's Classified Appreciation Week at Bellview Elementary School and we're showing our gratitude to the unsung heroes who keep our school running smoothly. From our custodians to our cafeteria staff, our classified employees play a crucial role in the daily operations of our school. To show our appreciation, we surprised them with a delicious spread of food to enjoy during their lunch break. Thank you to each and every one of our classified employees for their hard work and dedication. We couldn't do it without you! #ClassifiedAppreciationWeek #BellviewHeroes #BellviewElementarySchool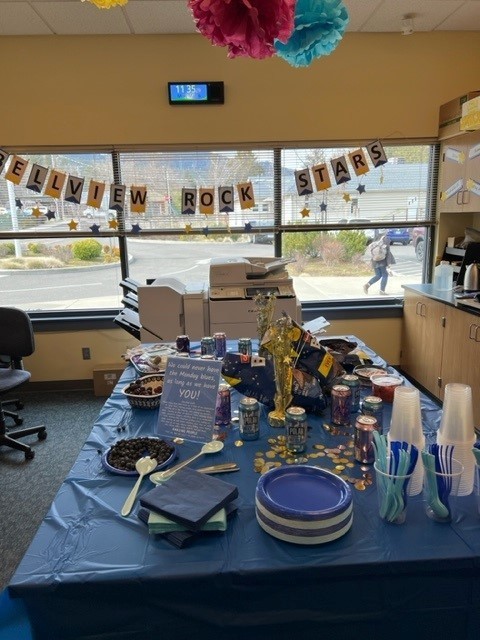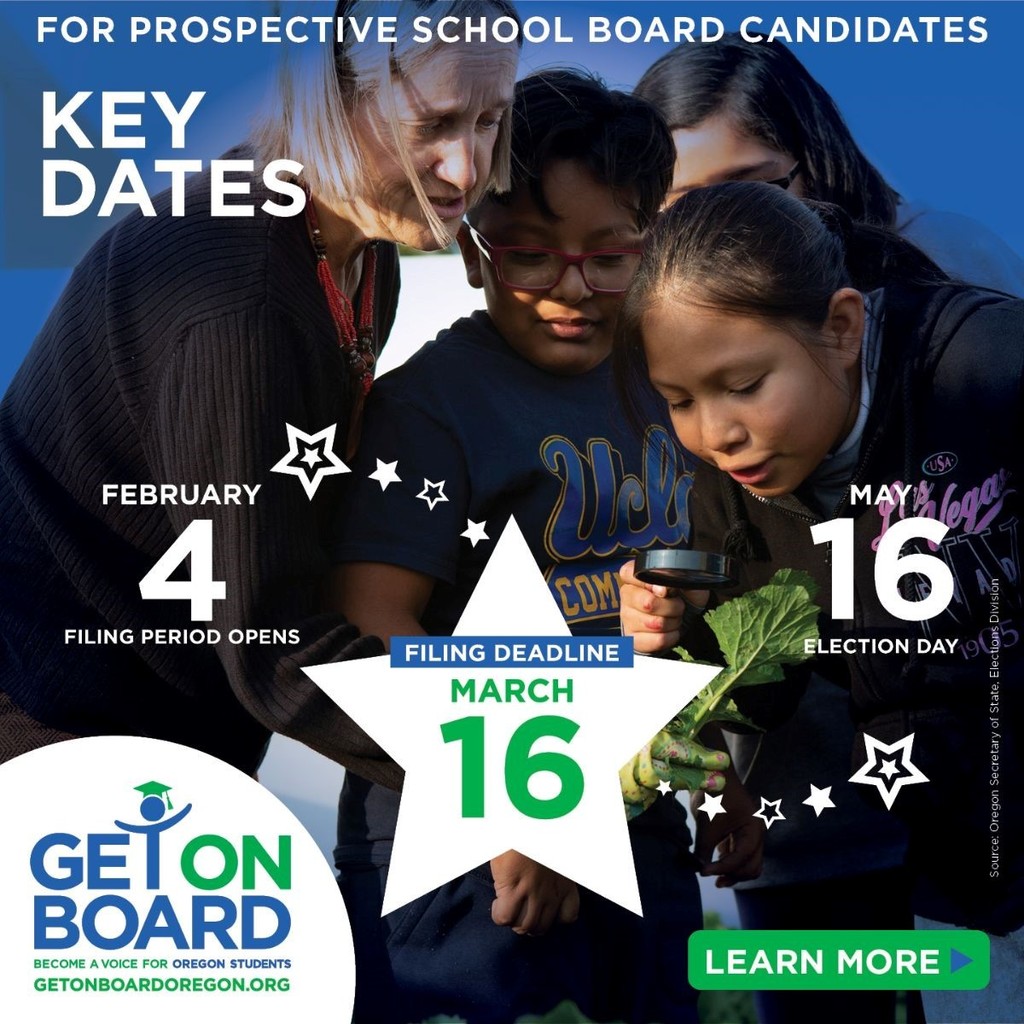 As part of the 5th grade Food Forest Program, they made elderberry syrup this week.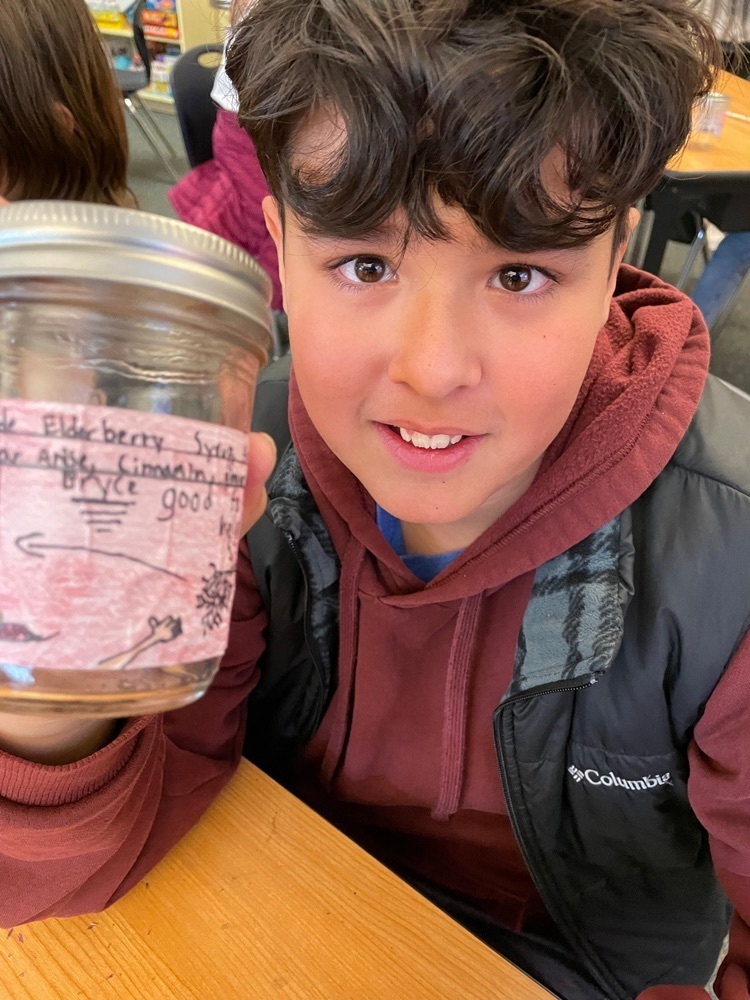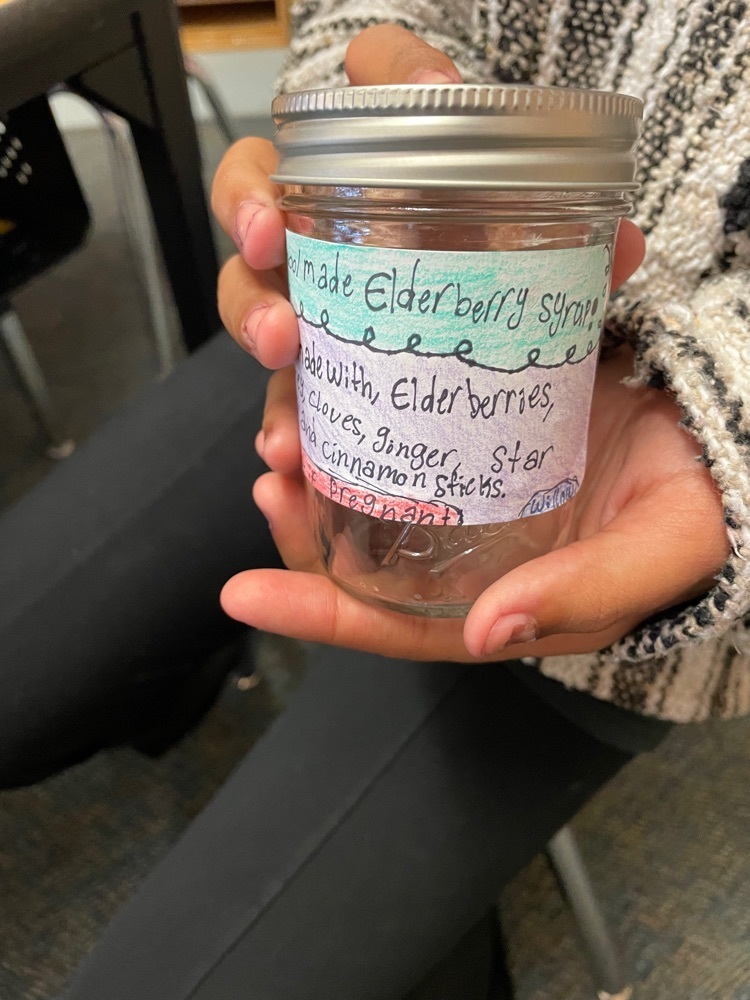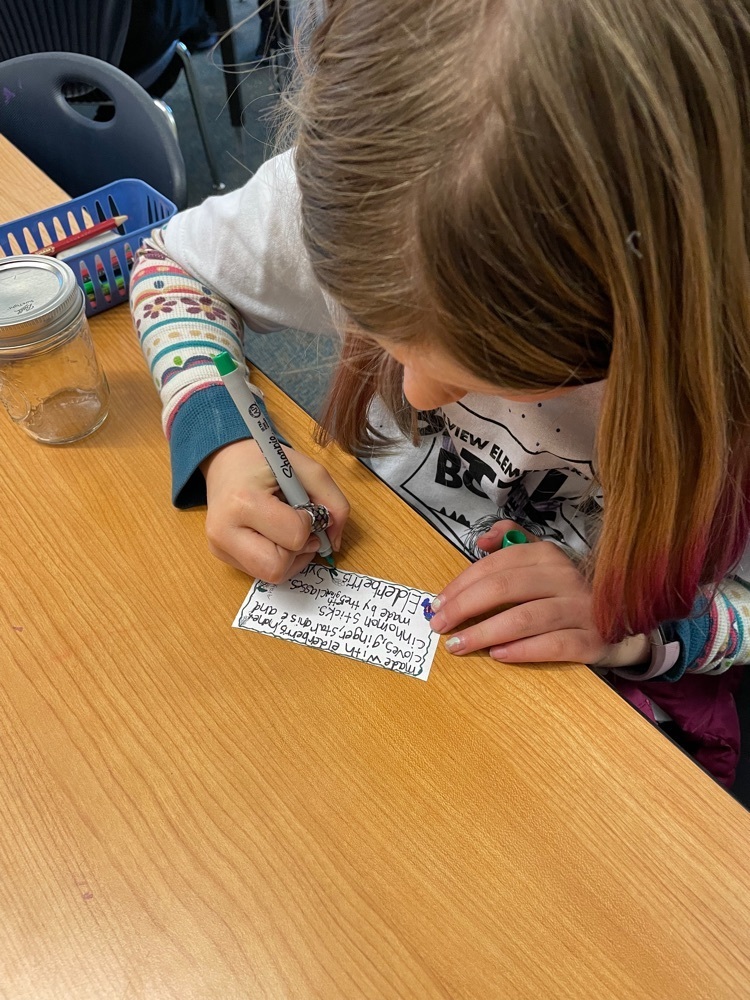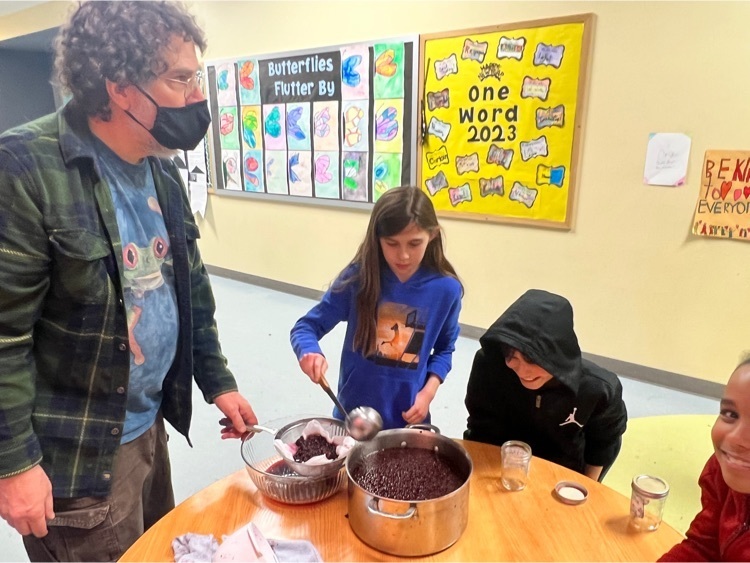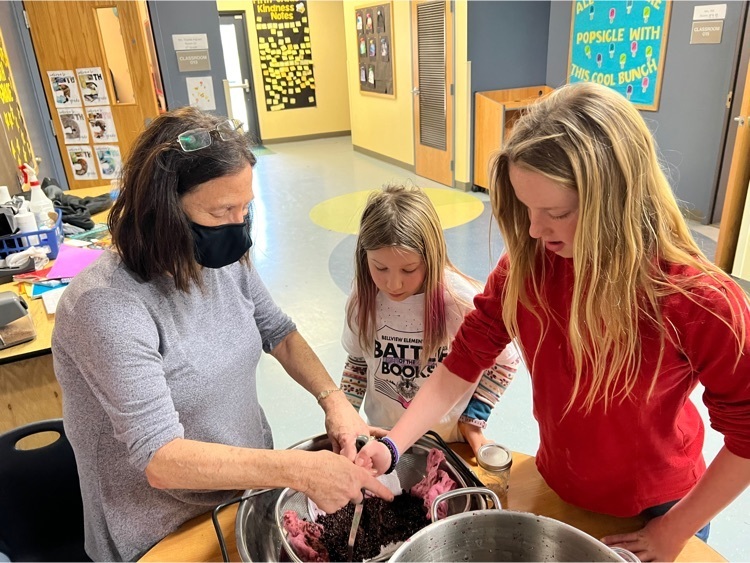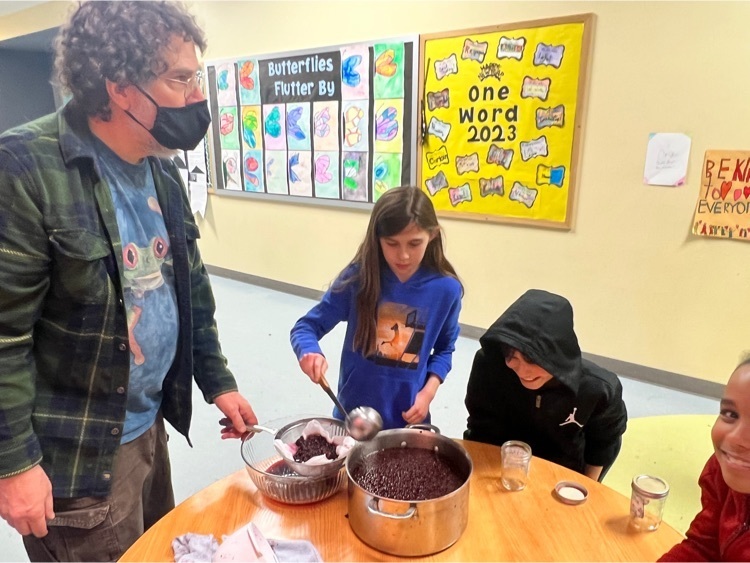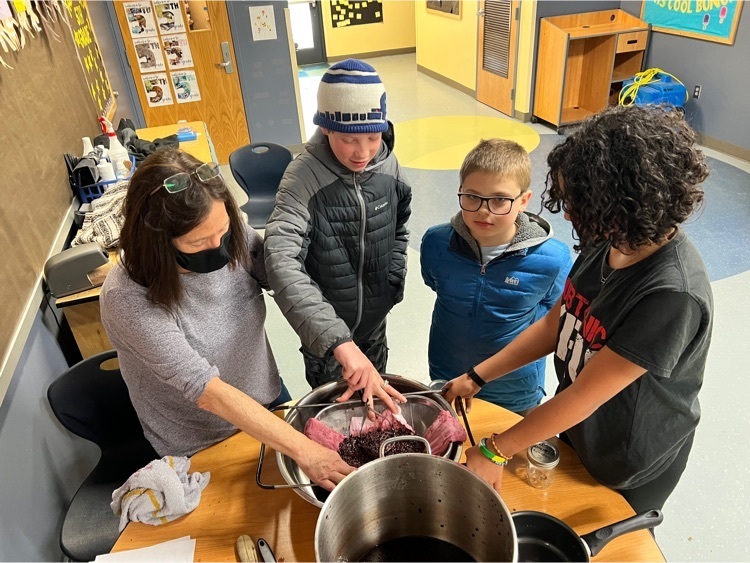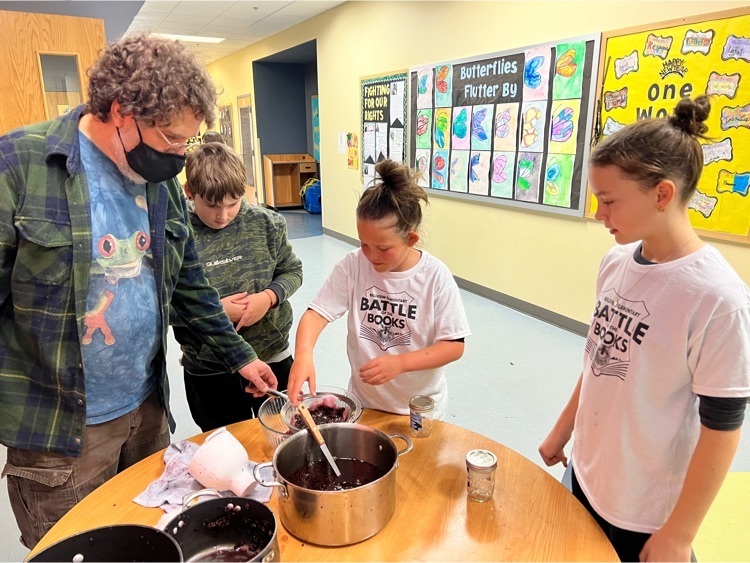 5th graders prepping elderberries to make syrup. The are elderberries were grown in the food forest at the grange.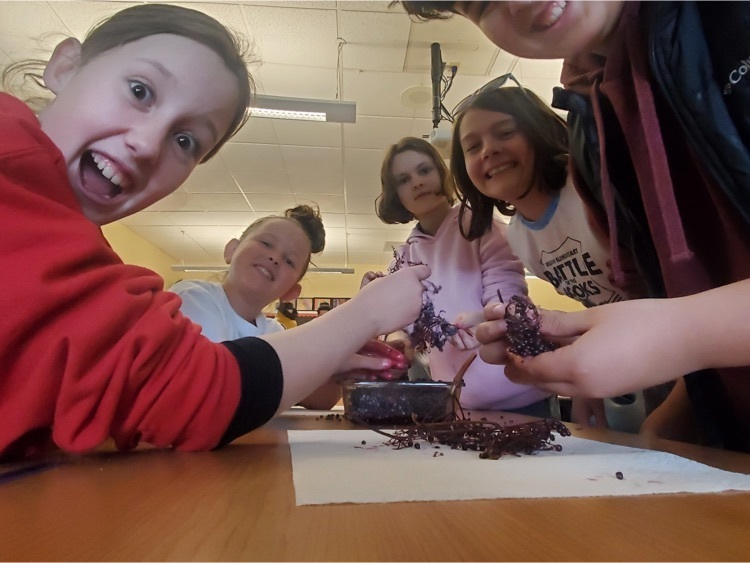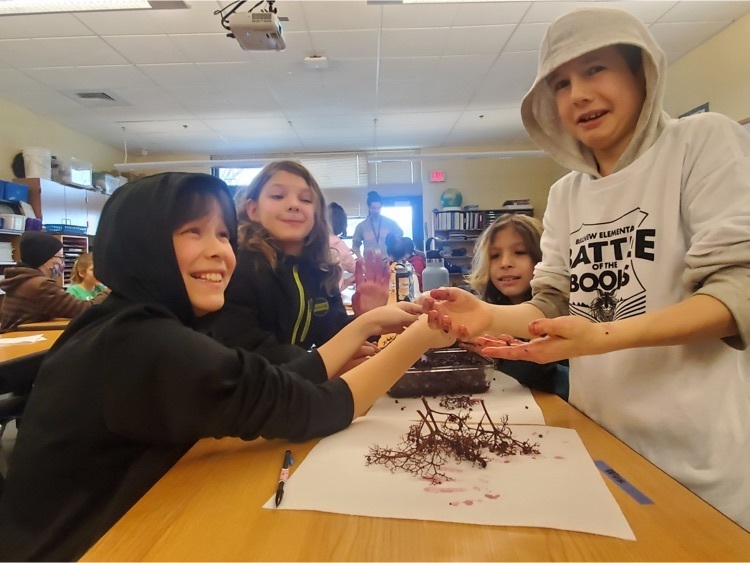 Ms. Julie and Ms. Courtney were twinning today!
Junior Coaches did an activity today during their meeting where they were asked to write responsibilities and attributes of a Junior Coach.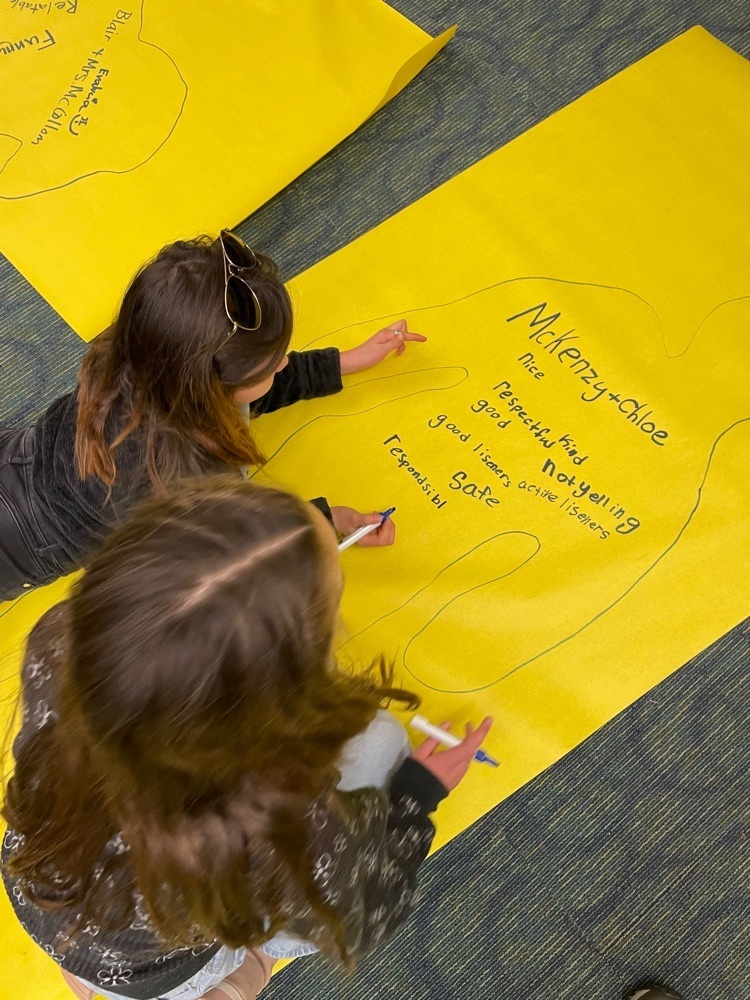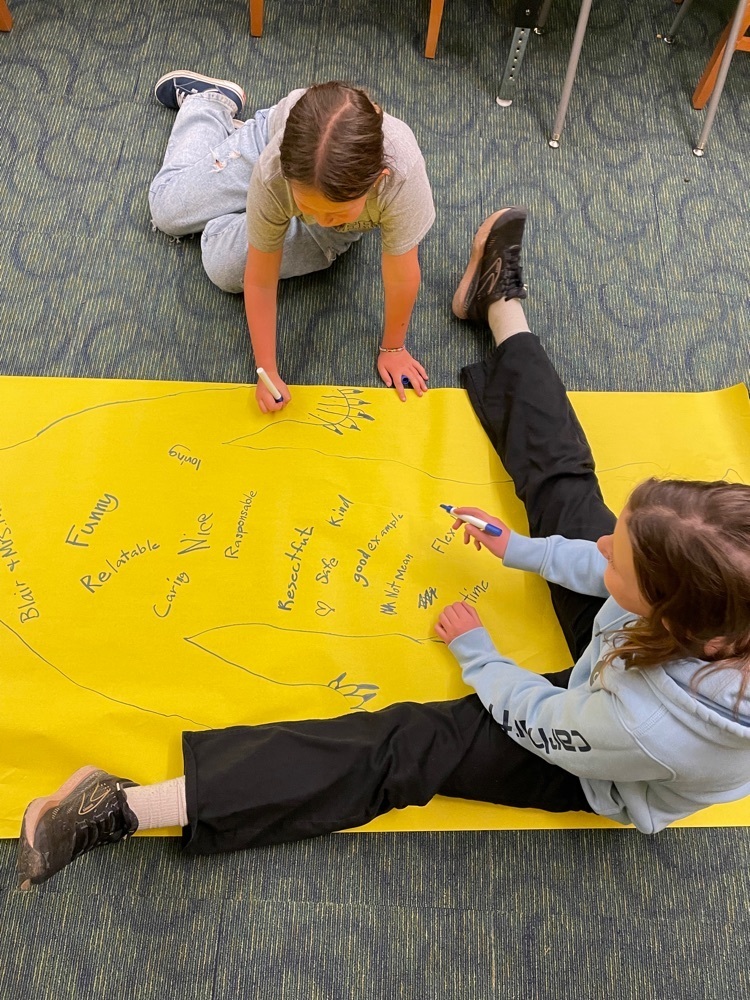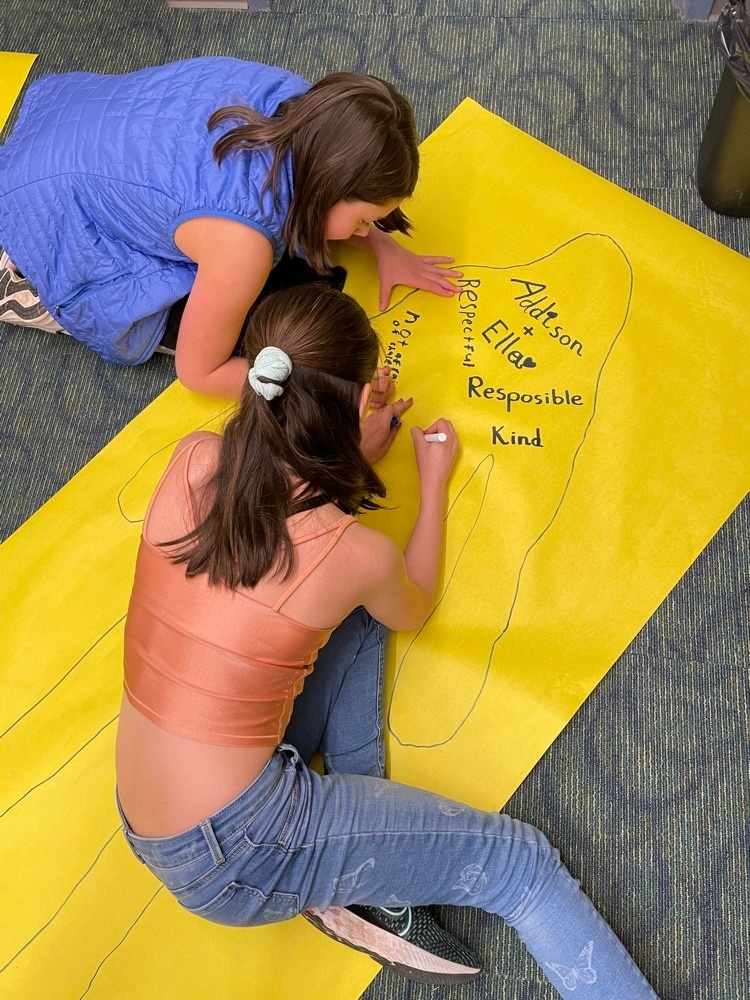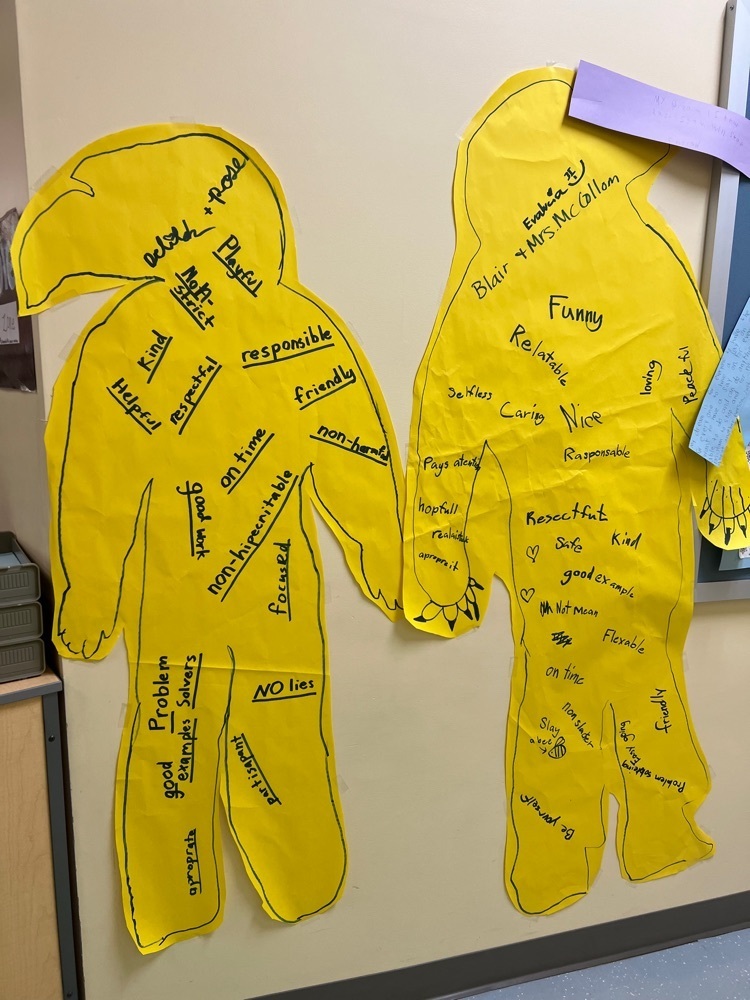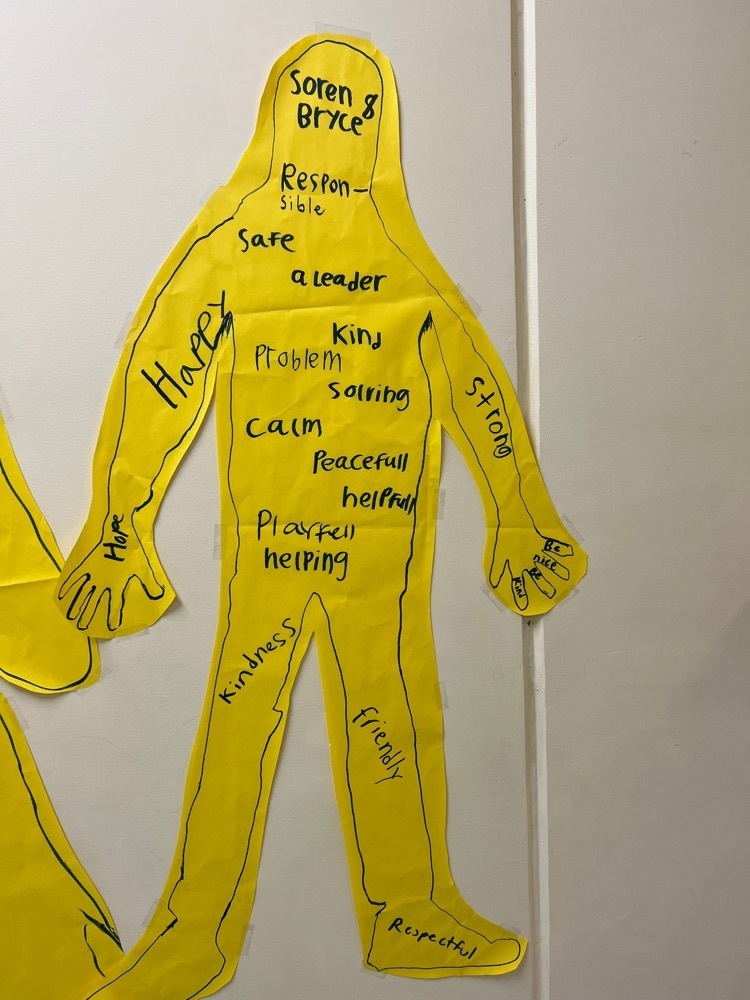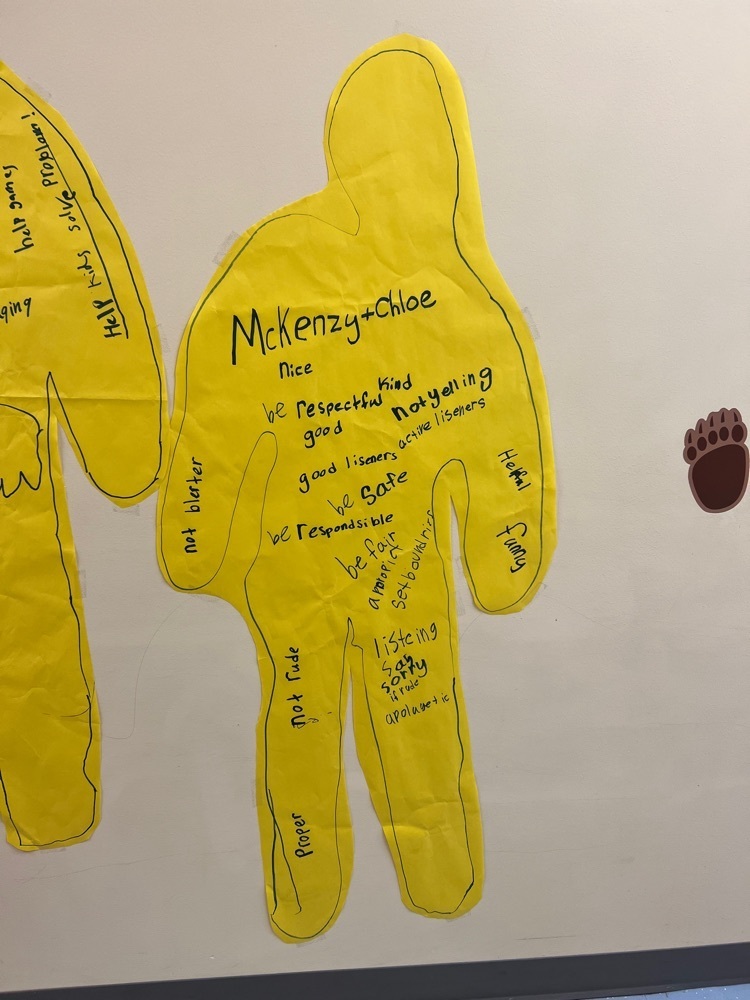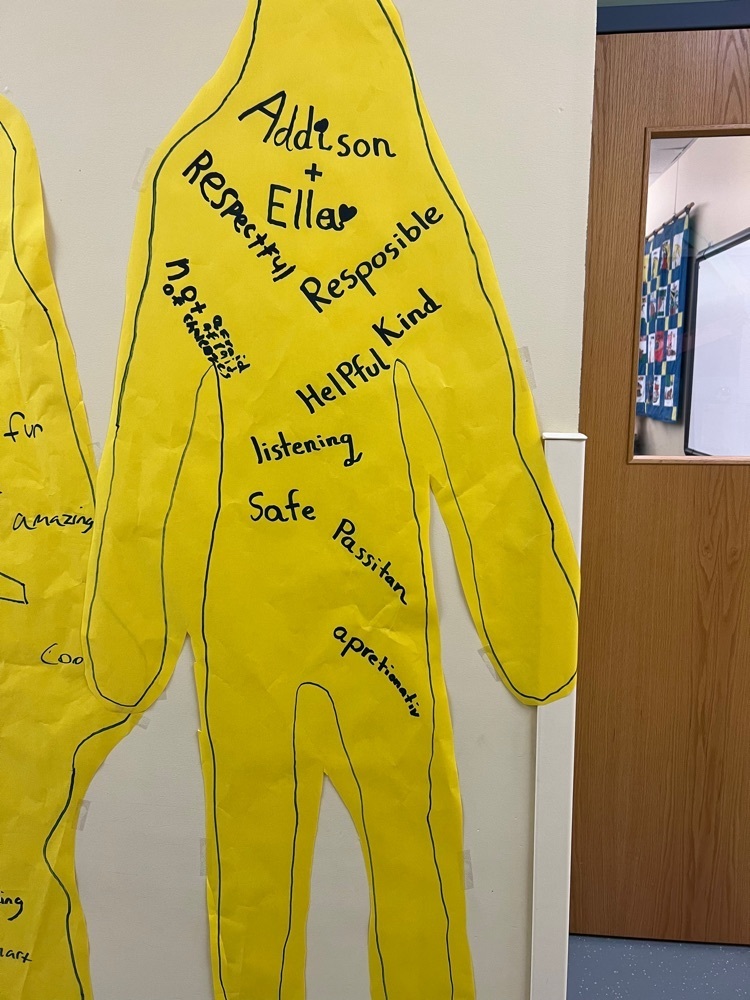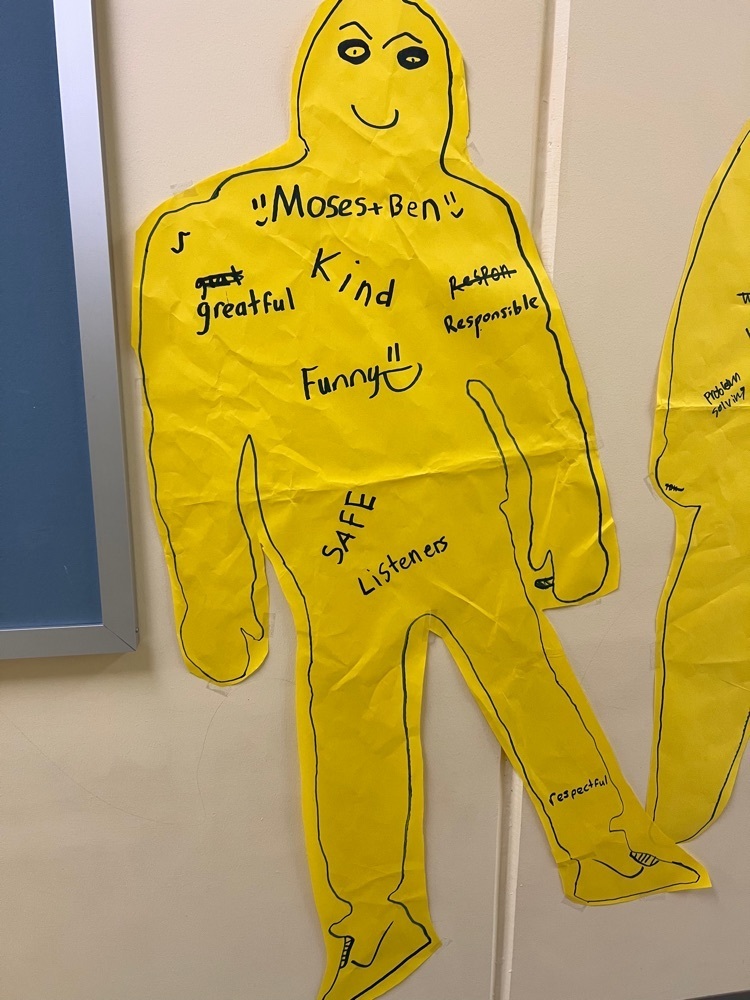 Bellview has bulletin boards going up all around the school for Black History Month. Once all bulletin boards are finished we will be having a school wide scavenger hunt to learn about each other's research on the contributions of Black Americans to culture, history, science, and human rights.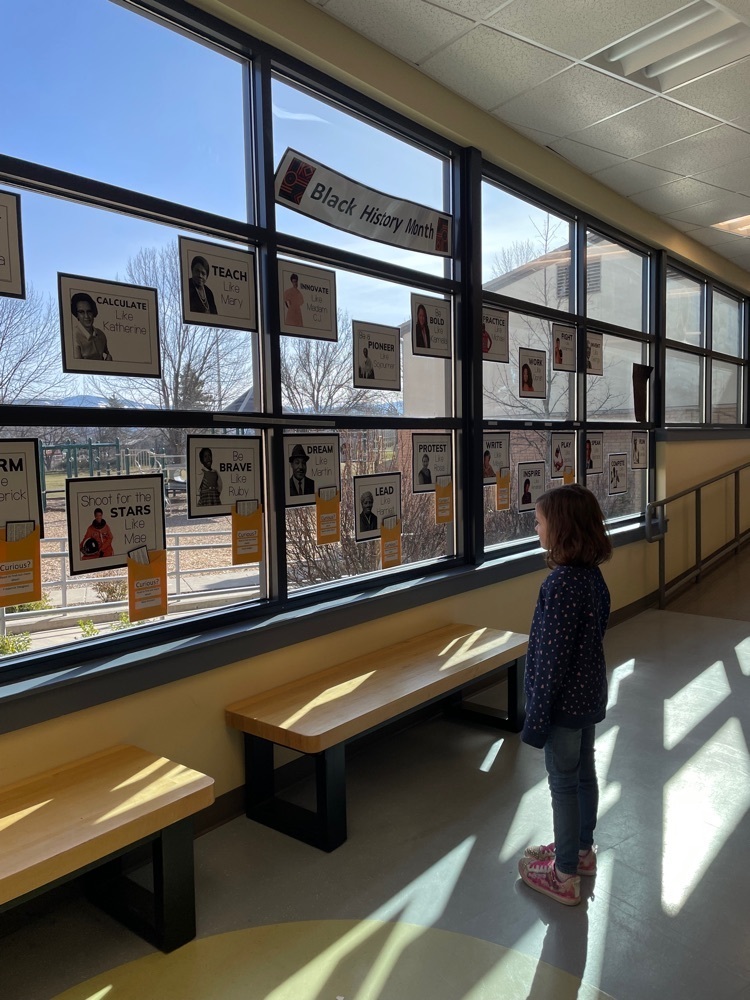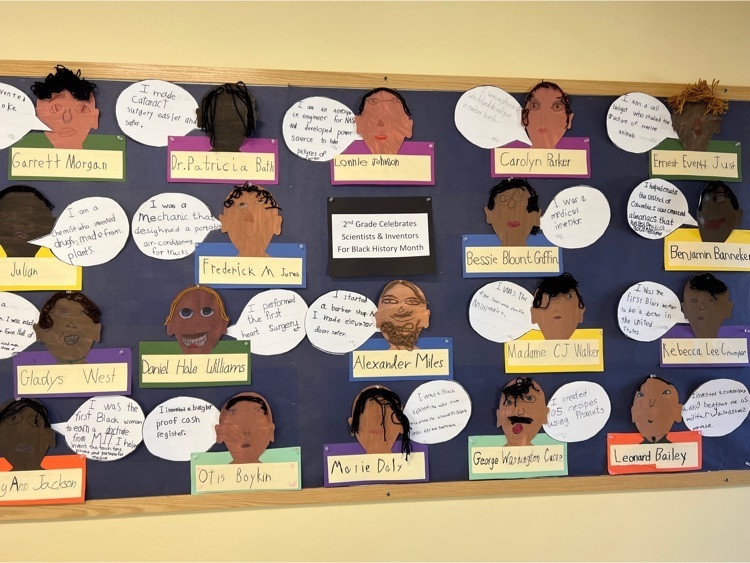 Kindergarten had a wonderful time at their Valentine' Day party. Lots of bling, hearts and face painting! 💕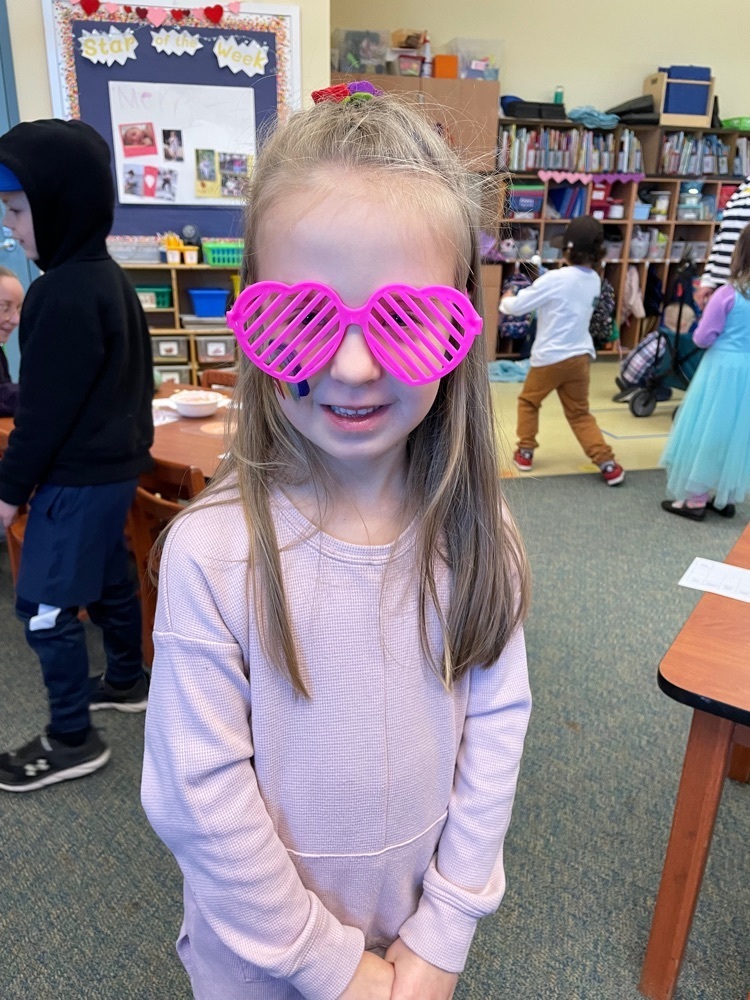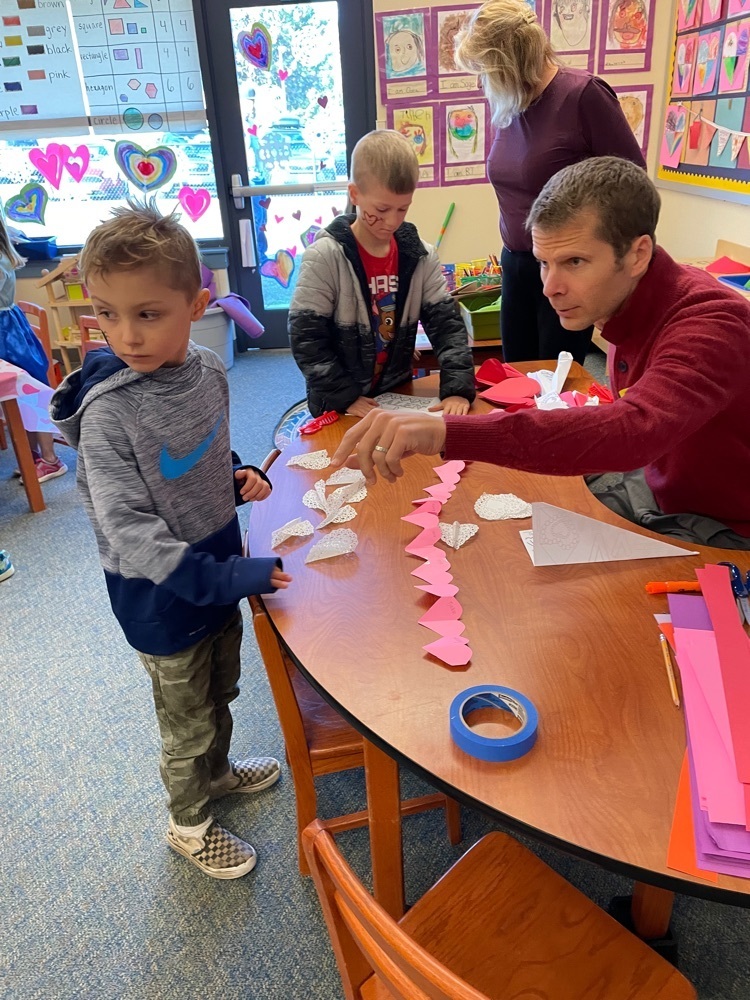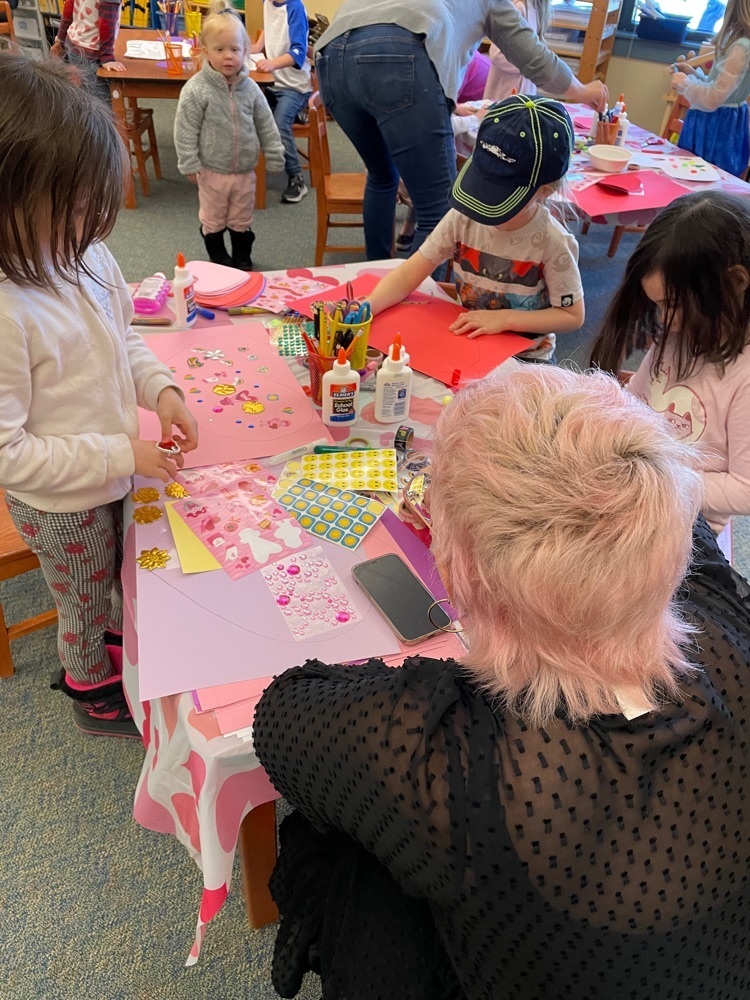 Second grade went to Science Works for a field trip and a lesson on chain reaction machines. They got to build their own Rube Goldberg machines! They had an amazing time building their machines and exploring Science Works after the lesson.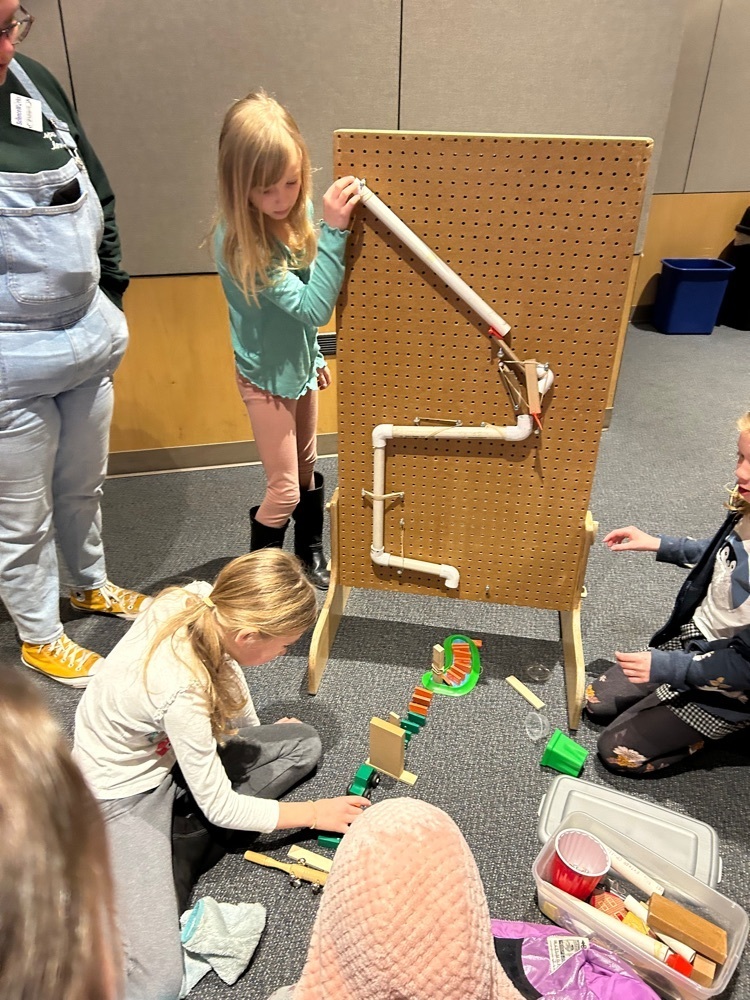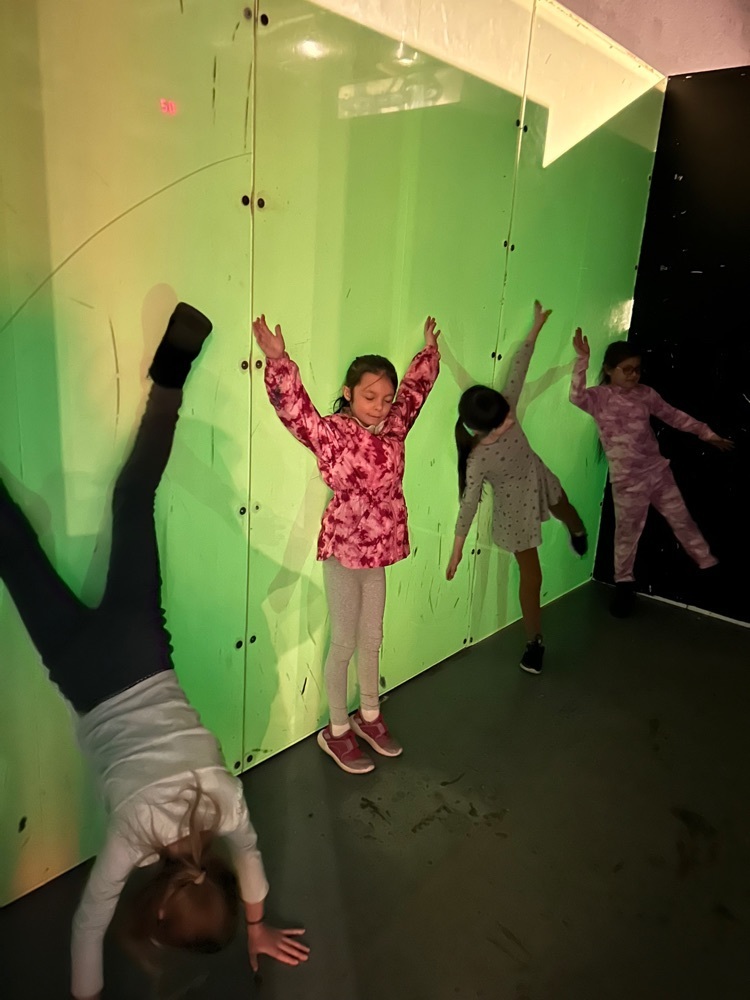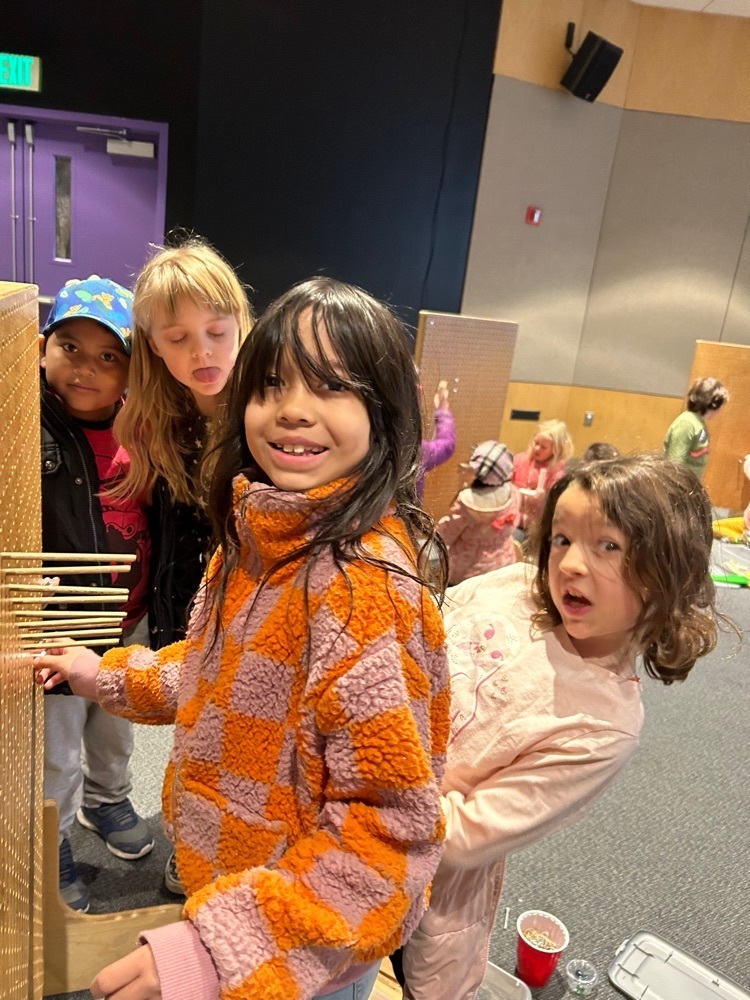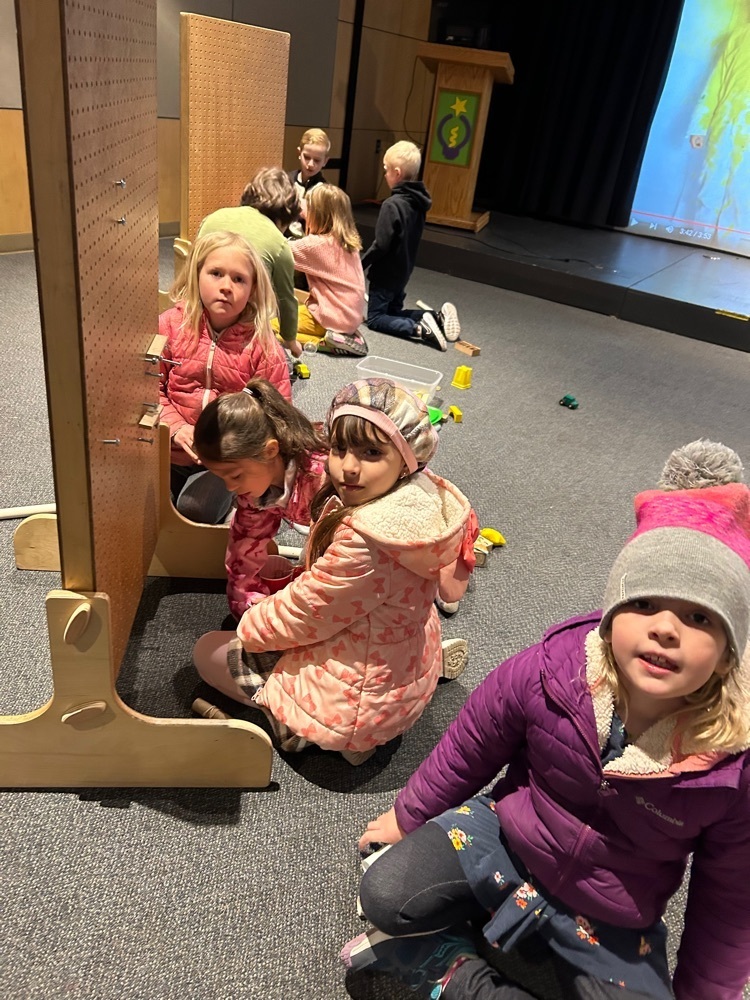 Ms. Lawrence's kindergarten class working on some Valentine's Day art projects. Lots of glitter, glue and stickers made for a fabulous afternoon! 💕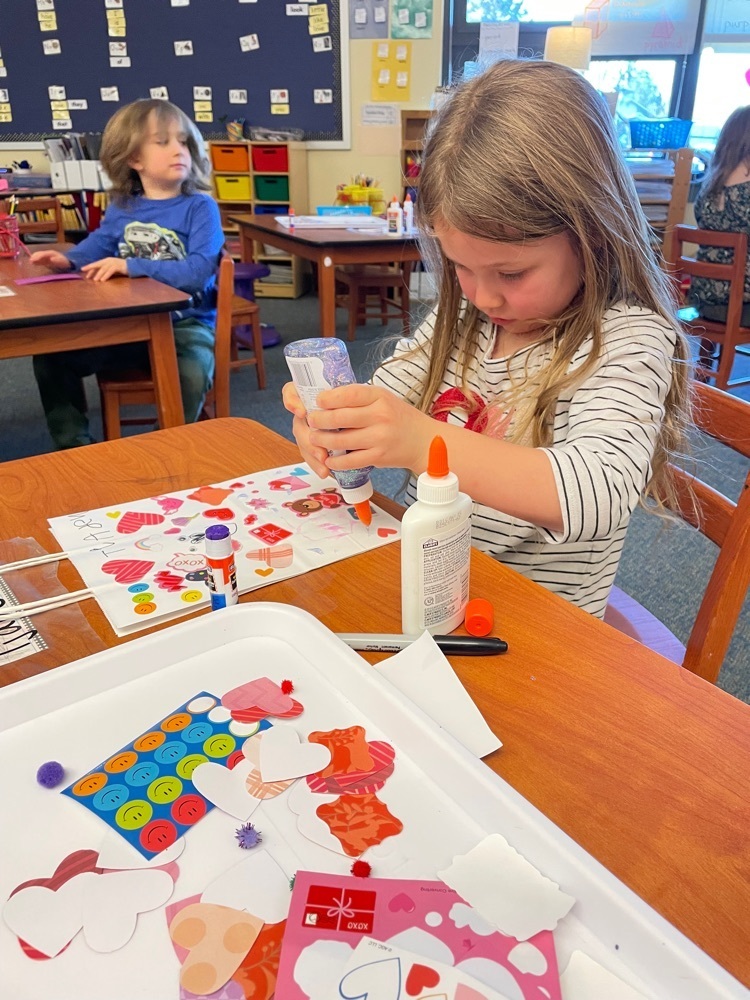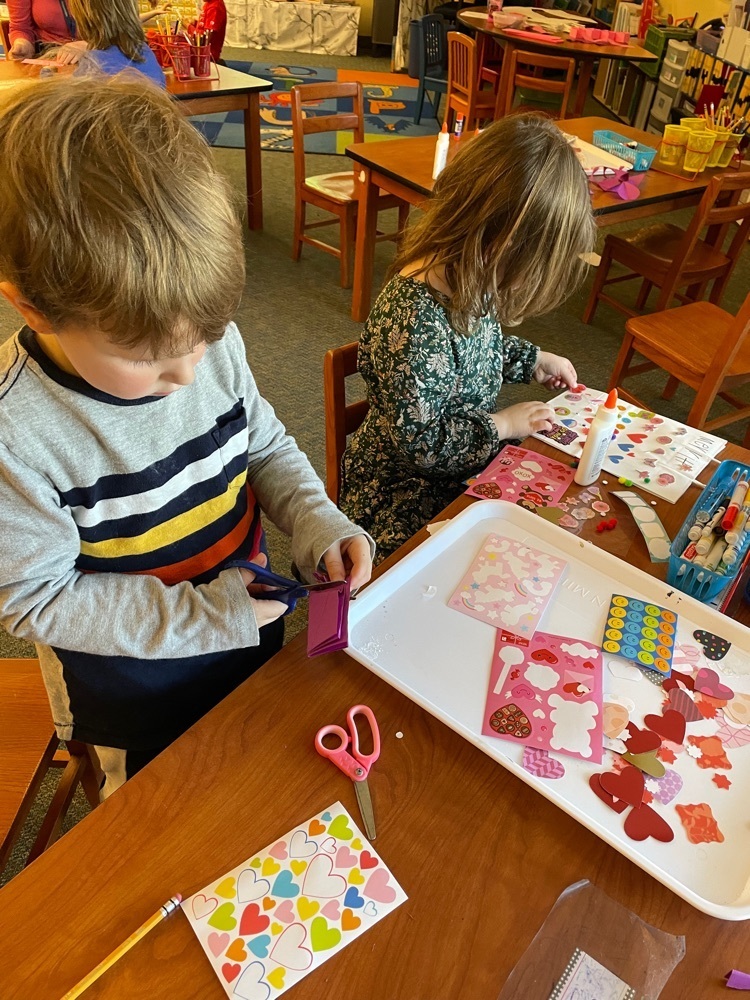 Ms. M's kindergarten heart art, made with love. 💙💛

Happy School Counselor Appreciation Week!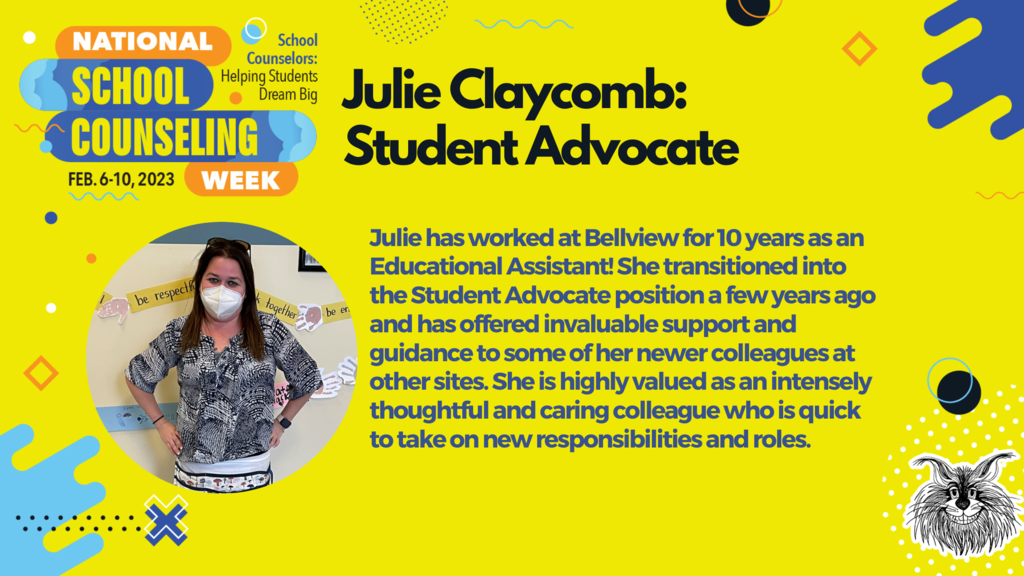 Happy School Counselor Appreciation Week!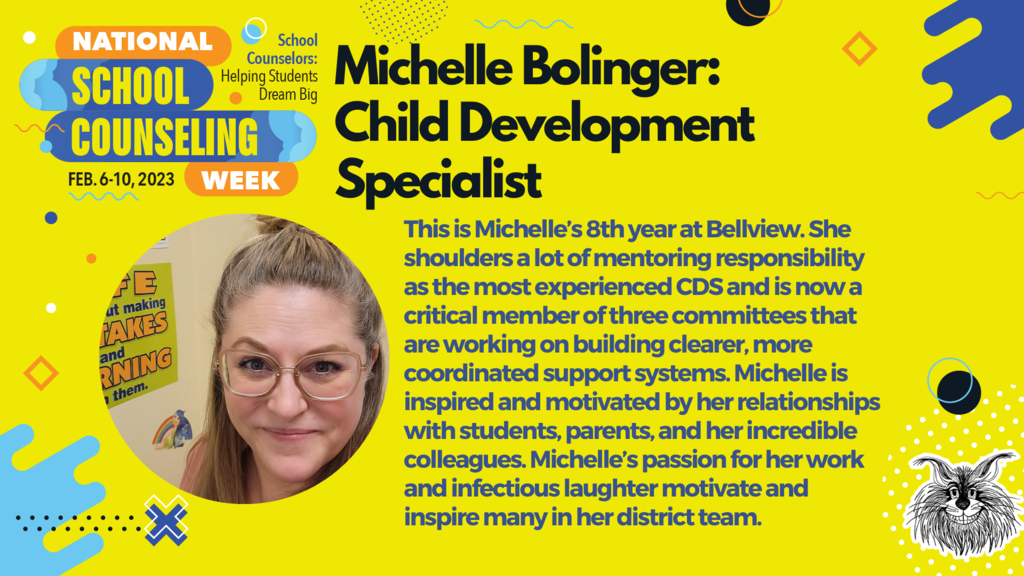 This week we had Takumi Kato and his 3 sons come do a performance using taiko drums. The sons were ages 6, 9, and 11. They did a fantastic job! Two of the boys went around as the Shishimai, having it bite students and staff on the head gently as a sign of good luck.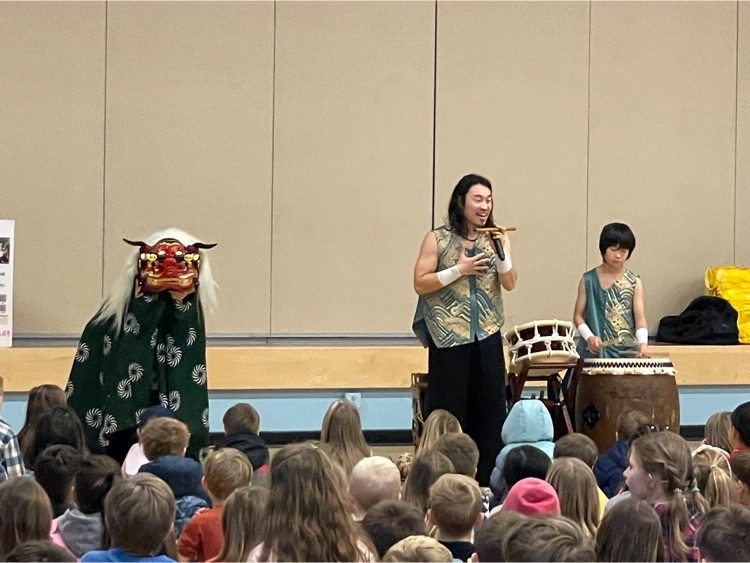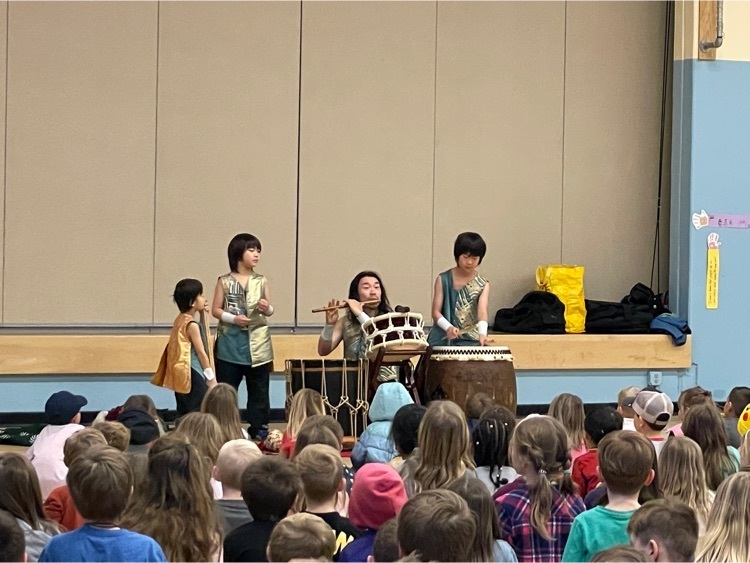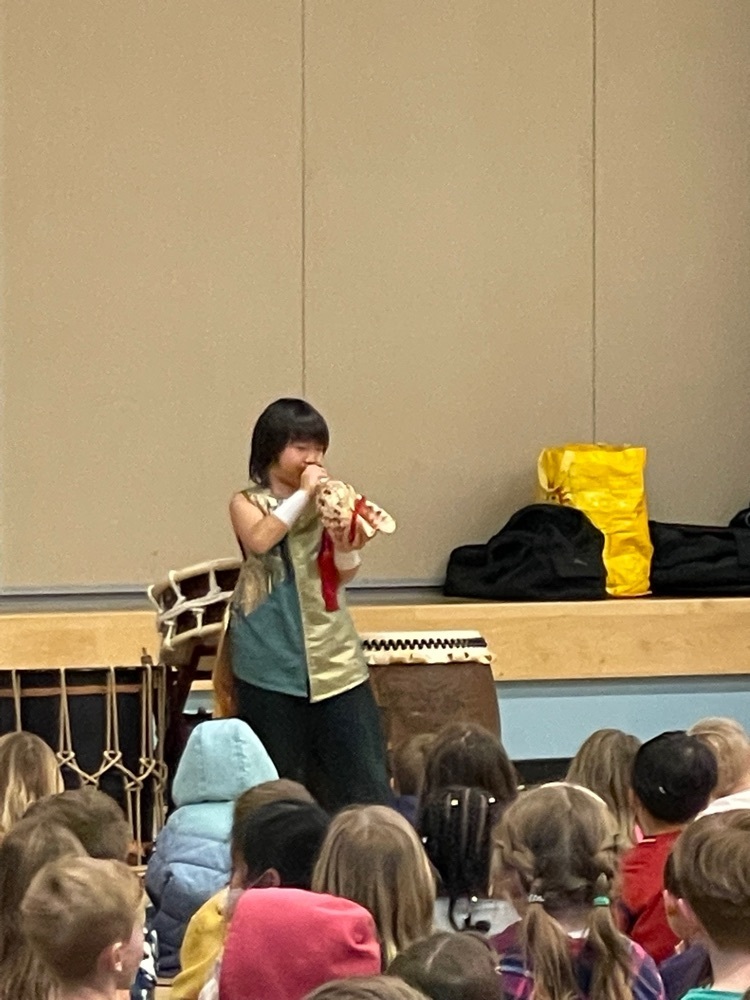 Our Kindergarten students paraded through the halls and classrooms on Thursday in celebration of Lunar New Year!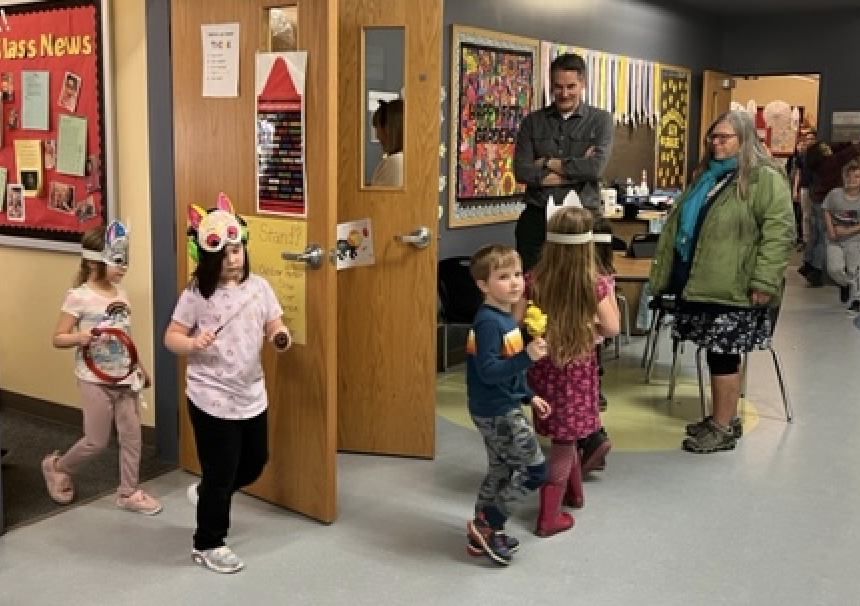 The gym is ready! Can't wait for the Winter concert tonight! 5:30 performance: McGowne McAlvage Hansen Gates Preskenis Tejada 6:40 Performance: Lawrence Eddington Gayton Voorhies Carnes Schmeling Please arrive 10-15 minutes before the show. Kindergarten and first grade students will go to their classrooms (families can find a seat in the gym), Second through Fifth Grades will come into the gym and find their spots on the floor up front while parents and families find a seat.