Second graders are reading the book Charlotte's Web, and Mr. Carnes 4th graders are studying tarantulas. They came together today so that Mr. Carnes could share his personal collection of jumping spiders and tarantulas with Ms. Hansen's class! They made fiction and non-fiction connections and got to ask great questions.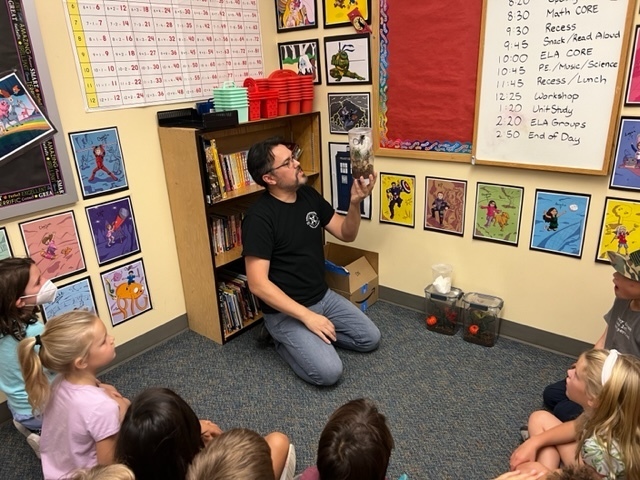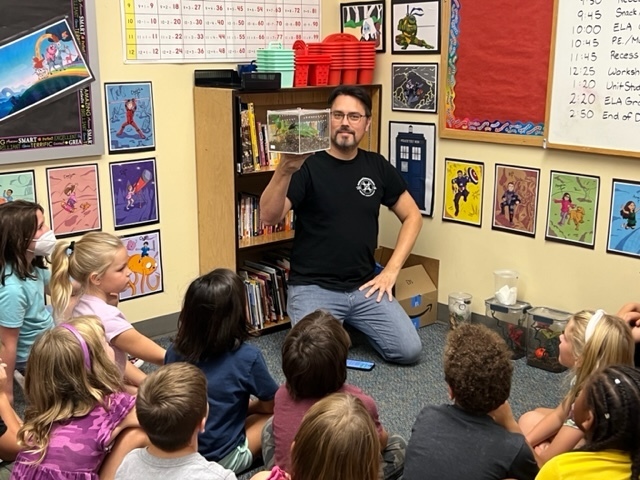 Ms. Lawrence and Ms. McGowne's kindergarten classes had their first day of school yesterday! Lots of smiles and new friendships made for a great day. 💙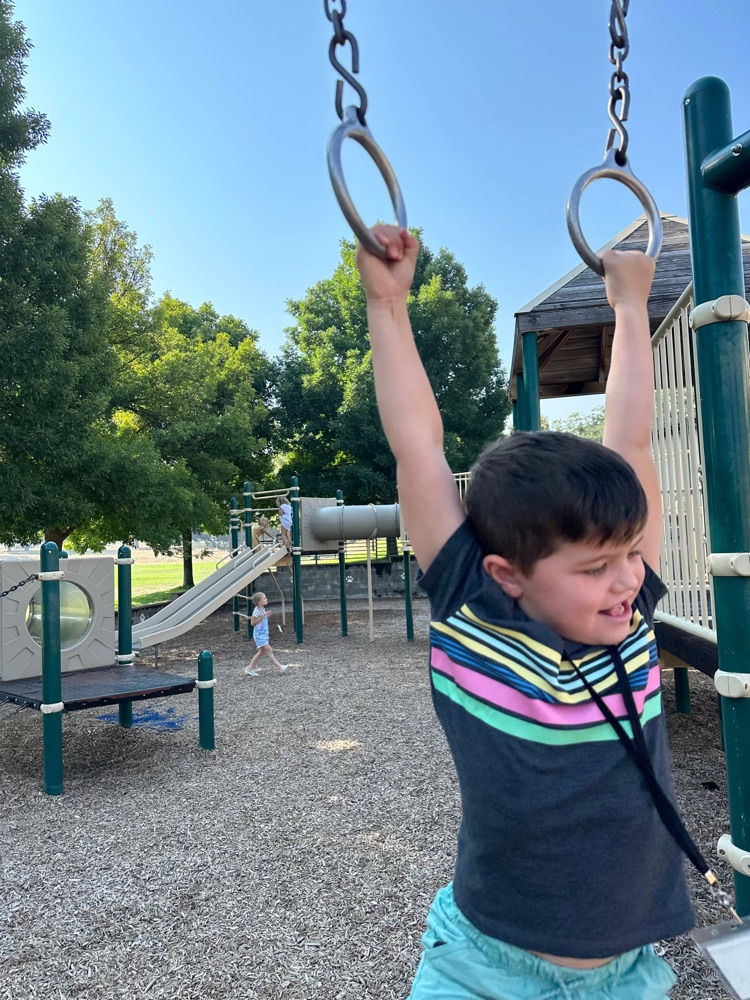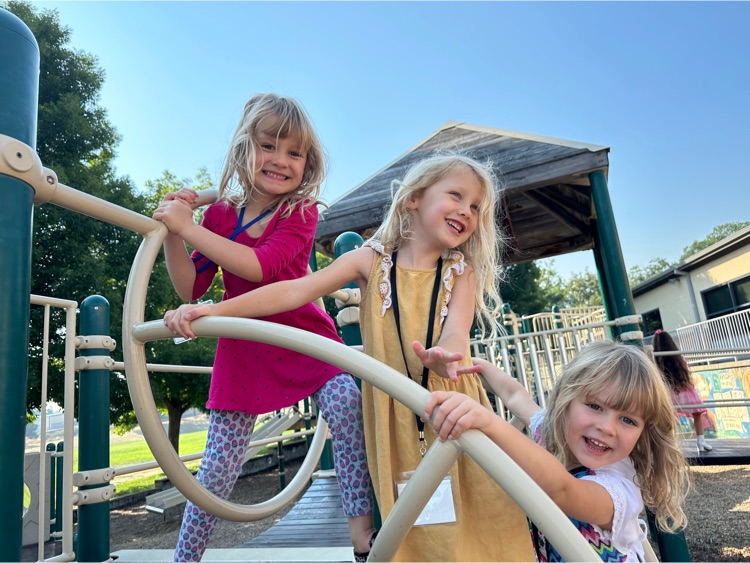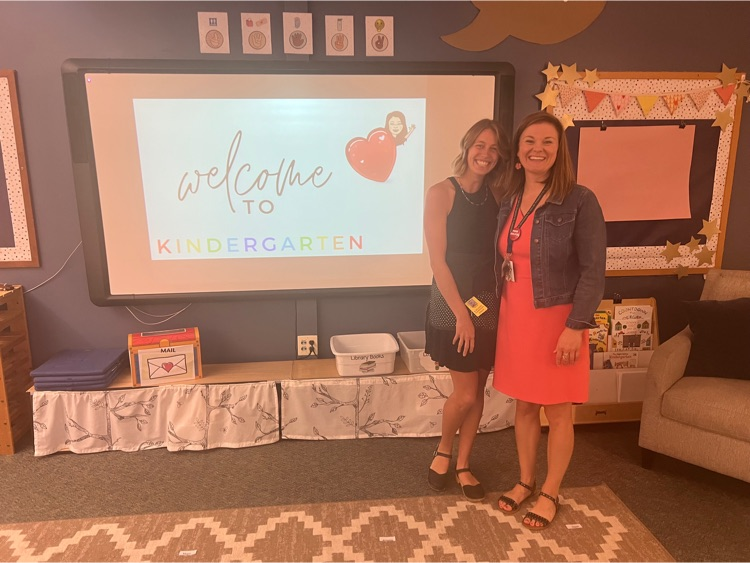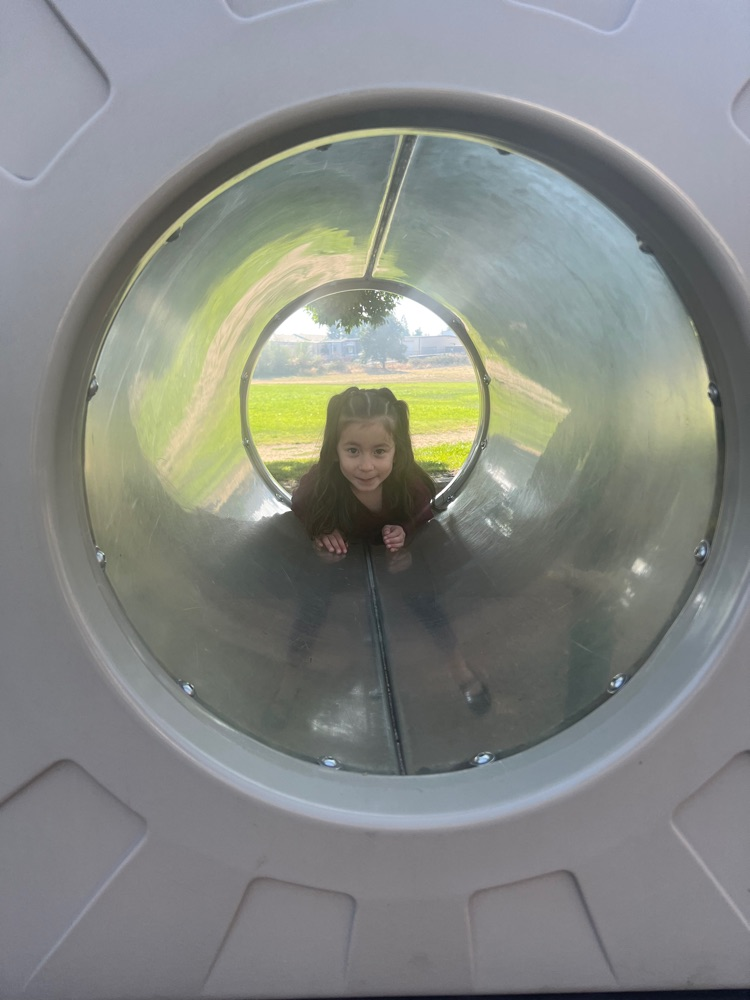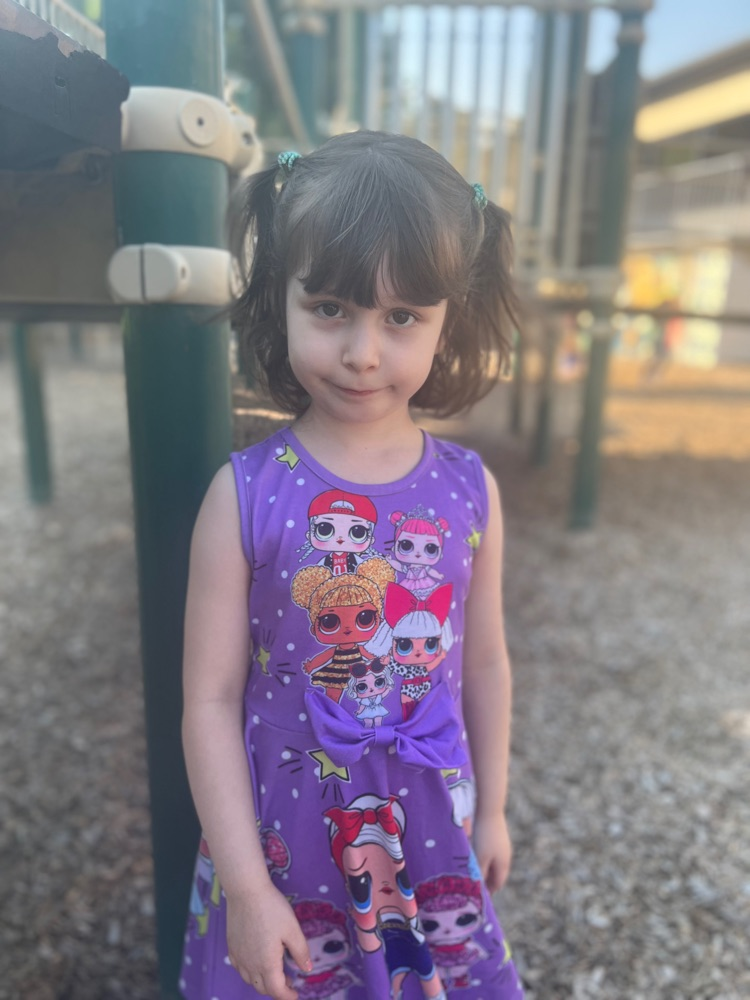 Meet our new MAPS Teacher, Kerri Brooks! Hello Bellview Families! My name is Kerri Brooks, I am the new MAPS teacher at Bellview this year. I grew up in Ashland and went through the Ashland School District, graduating in 2007. This is my 12th year in education, I started teaching pre-school in 2011 and in 2015 accepted a position at Bellview as an educational assistant in the special education classroom. This is where I fell in love with special education and students with exceptionalities. I pursued my MEd in Special Education while on an emergency license and teaching a MAPS classroom in the Medford School District. After two years in Medford I was hired by the Phoenix-Talent district to build a program for students with multiple and severe disabilities. I poured my heart into that program for four years, but my goal has always been to be back at Bellview. I am so grateful for this opportunity and excited to meet the students and families who make Bellview the incredible school that it is.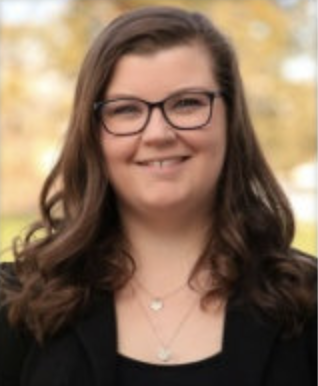 We had our back to school community assembly Friday morning. Mrs. McCollom welcomed all students back to Bellview and talked about assembly expectations. Ms. Julie's 5th grade bees showed how to give polite friendly greetings. We ended the assembly with the 5th graders leading us in the Bellview song.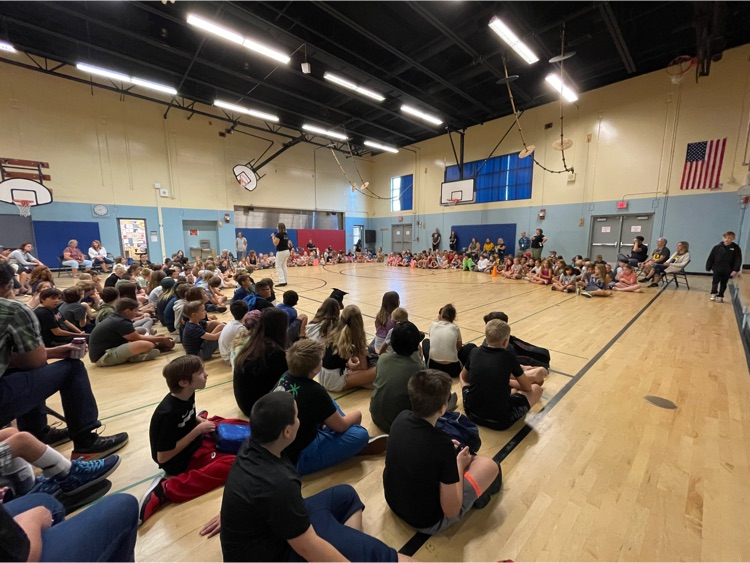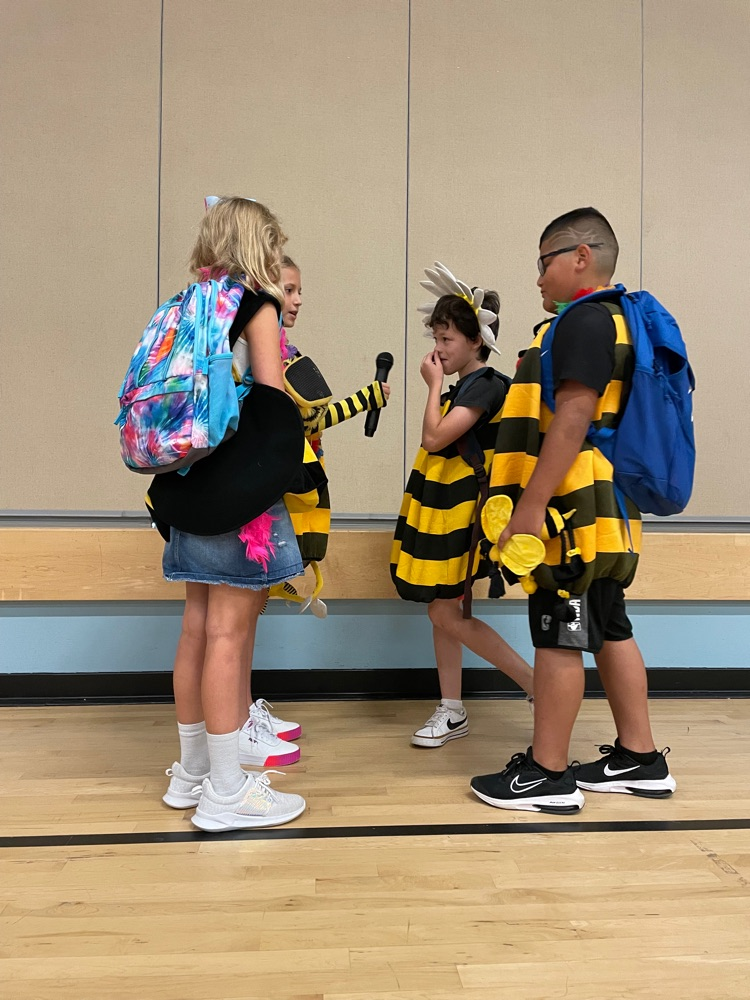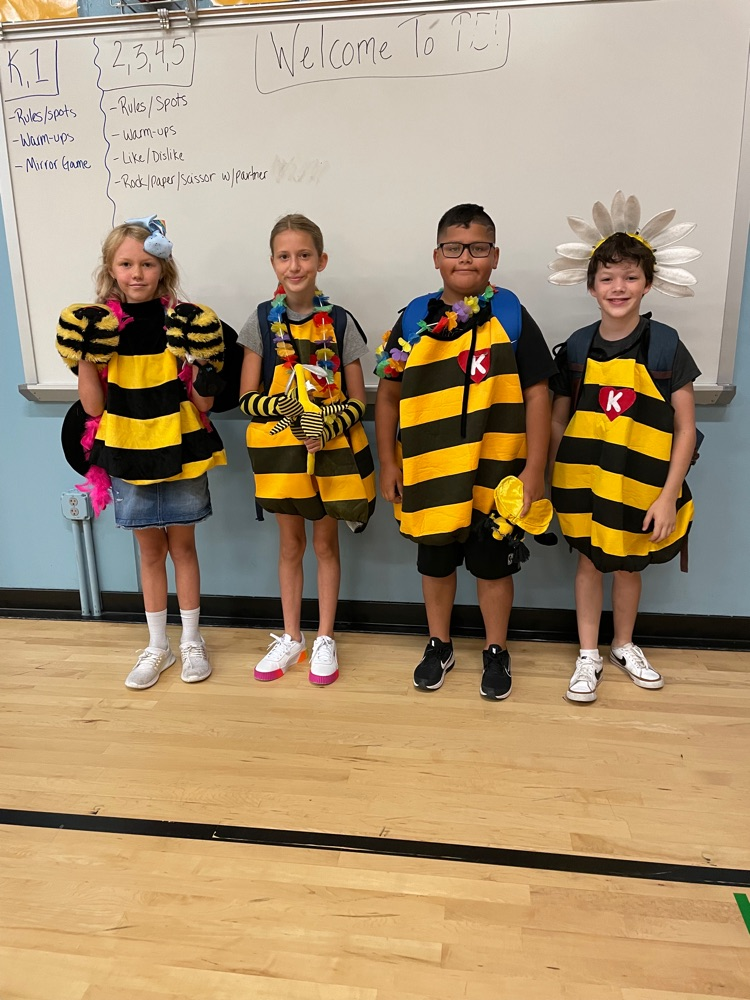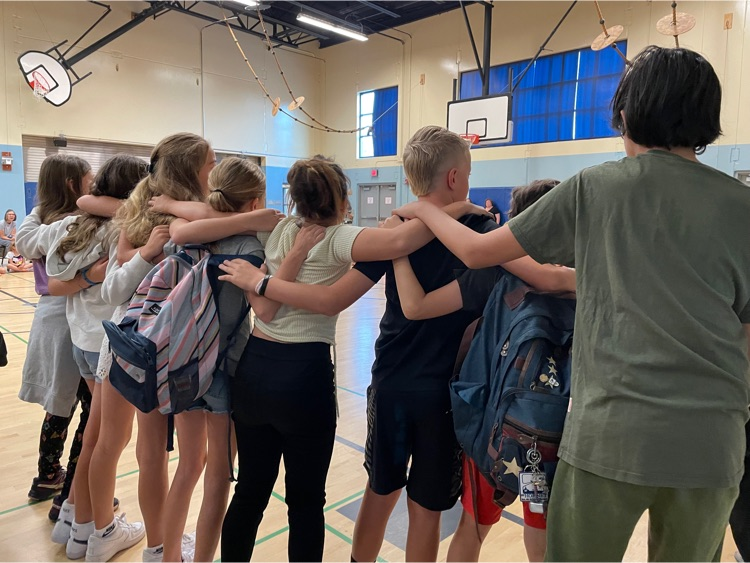 Good afternoon Bellview Families! I am so excited for the first day of school tomorrow! Students can arrive as early as 7:50 in the morning. We have several morning choices available to them, and you are welcome to accompany your student to their choice and walk them to class when the morning bell rings at 8:15. Students are not to go to classrooms before that time. The morning choices are: Breakfast in the cafeteria Recess on the playground Reading, drawing and games in the library Legos and other building opportunities on the stage These are the morning choices every day, and it helps for students to know and follow the routine from day one. In the event that it is too smoky for students to be outside, we will add access to the gym, and games in the cafeteria to the morning choices. Remember that your student doesn't need to bring school supplies other than a backpack and water bottle, and lunch box if they are a cold luncher. The first day will be so much easier without lugging grocery bags of supplies in! If you have not had an opportunity to pay the $40 school supply fee, you can pay in the office by cash, check or card. Meg can take your card information over the phone as well, 541-482-1310. If $40 is not something you can swing right now, pay what you can and we will scholarship the rest. If you feel moved to donate more that $40 to support another family, that is graetly appreciated. I look forward to seeing all of you in the morning! With gratitude and excitement, Christine McCollom Principal, Bellview School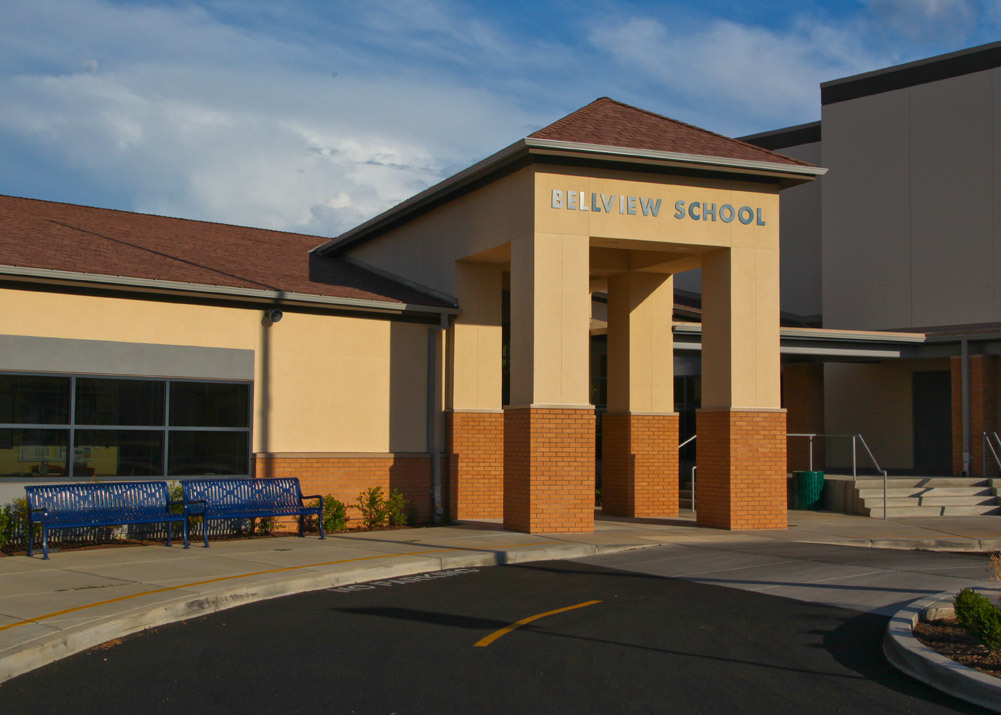 Our meal payment and application processing system has changed. We are no longer using Titan. Your student accounts, including account balance, has all been rolled over to mealtime. If you had an account with Titan for online payments, it has been closed. You will need to set up a new account for your students in the mealtime system. You will be prompted to set up a username and password. Your students will be identified with the same student body number they used for Titan and for Powerschool. That number is the same as long as they are students within the Ashland school district. If you do not have that number, you can get it from the office at your school, or reach out to nutrition services directly at
nutritionservice@ashland.k12.or.us
Once you have an account set up you will be able to add funds to your students account, or apply for free or reduced meal benefits. Note, if you already had an account set up with Mealtime from 4 years ago, that account information is no longer valid and you need to set up a new account.
https://www.ashland.k12.or.us/o/asd/page/nutrition-services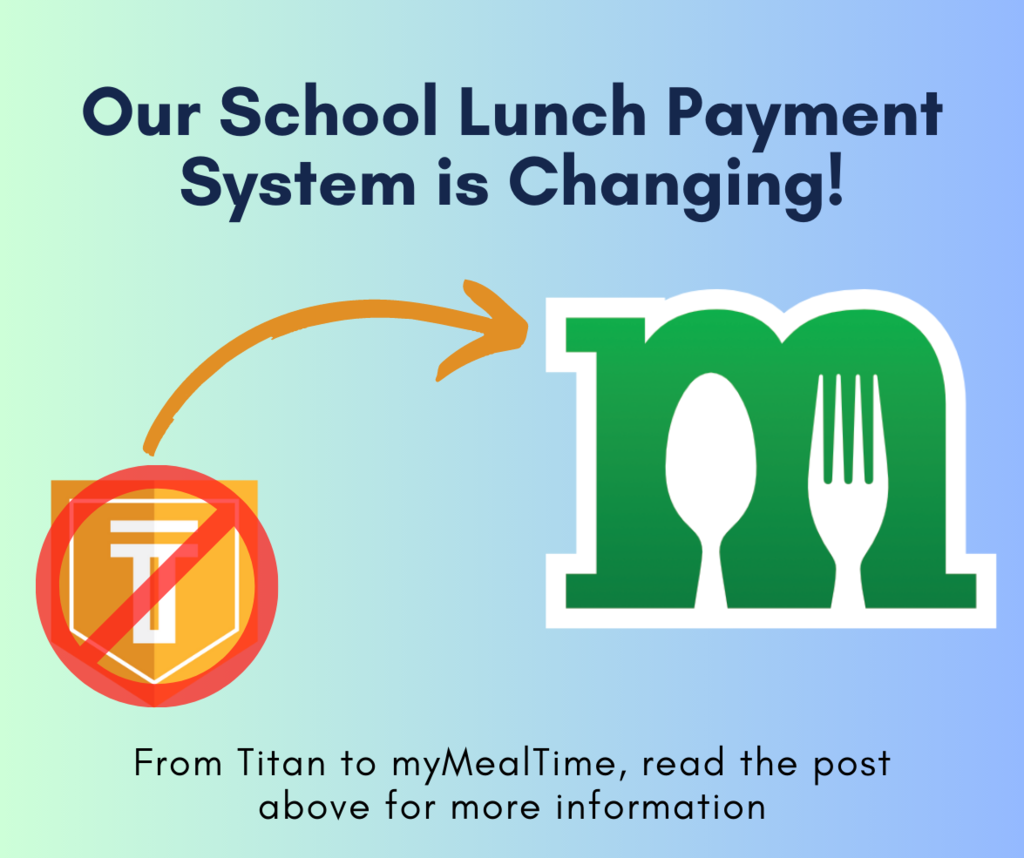 Water Polo Summer Opportunities Summer Drop-In Classes: Beginning June 21, the Daniel Meyer Pool will offer water polo classes on Wednesdays from 6-7:30pm for just $4. This is a wonderful opportunity to maintain your skills over the summer. All ages are welcome! Regular Fall Season: Practice for the Ashland High School fall season (exclusive to high school students) will commence in August. Please frequently check our website for updates and to register for the fall season. For more information, visit ashlandwaterpolo.org.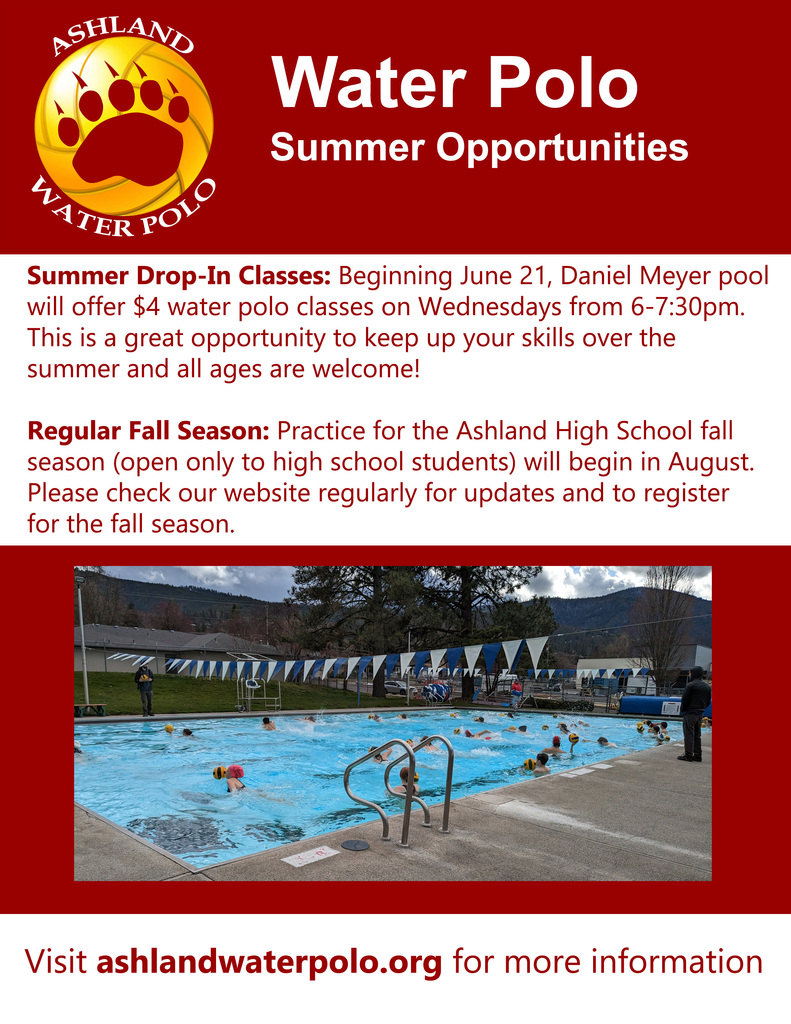 2022-2023 YEARBOOKS are on sale now. Cash (exact payment) and Check (payable to Bellview PTO) can be turned into Ms. Meg in the front office. Please make sure to have both the student (first and last) and teacher's names on the envelope. This Friday (6/9/2023) is the last day to order online @
www.buytheyearbook.com
school ID# 708059 Yearbooks will be distributed the last week of school at the teacher's discretion.
This is the last week to bring in food for the Kindness Clubs food drive! Thank you to everyone who has brought in food to help us stock up the Bellview pantry! 💙💛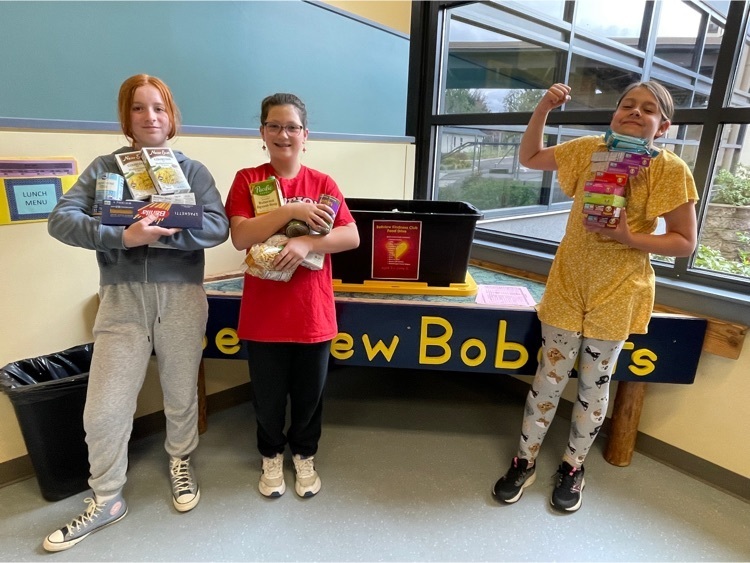 Ms. Lawrence's kindergarten had a nature day and ate lunch outside!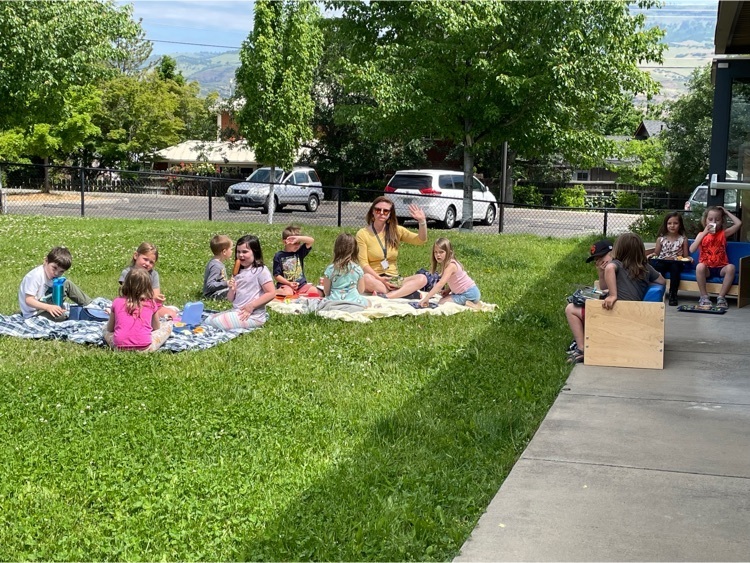 Ms. McAlvage's band The Rosa Lees, came and played music for the first graders.
Our 5th grade bees showed us the difference between being nice and being kind during our community assembly. 💙💛 🐝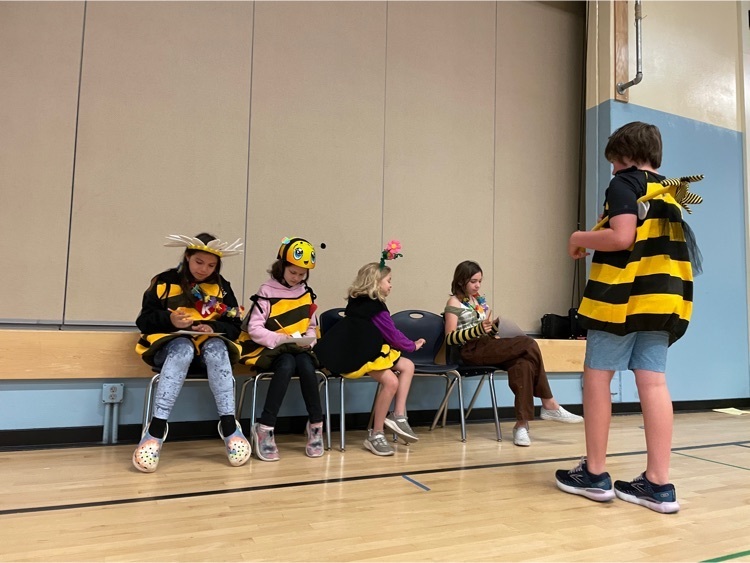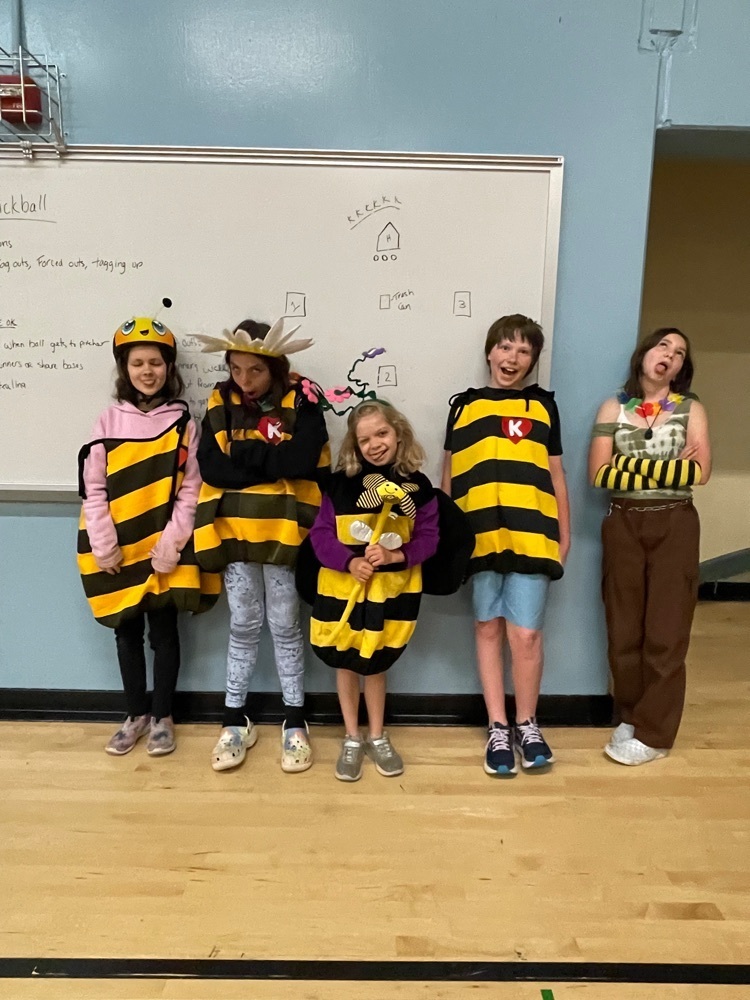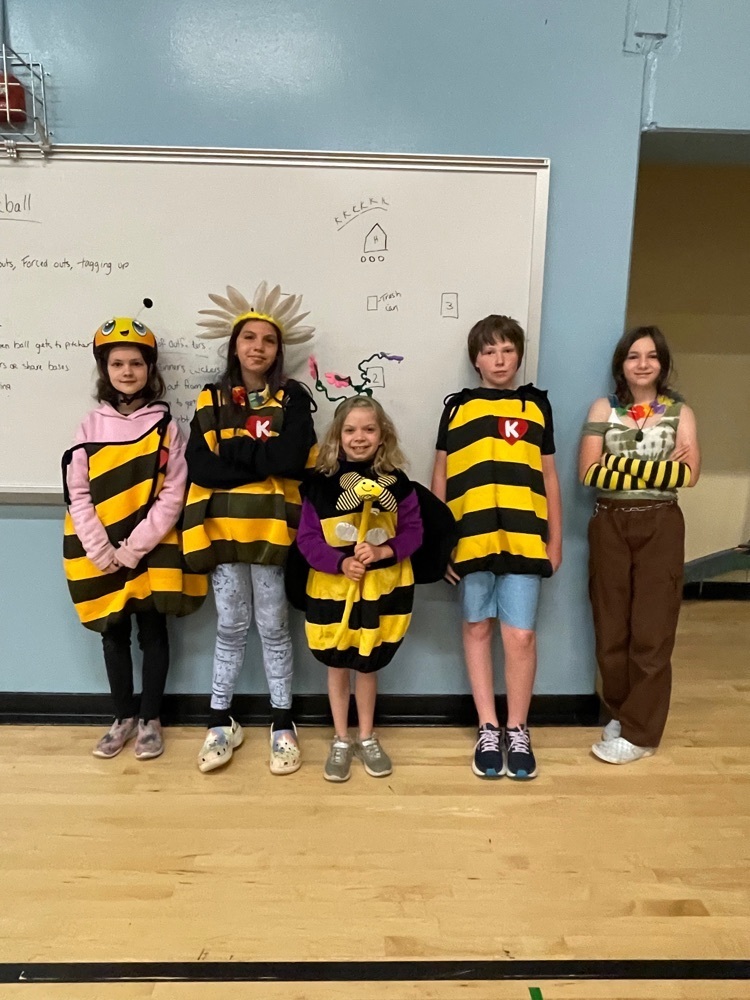 Community assembly, this month awards for perseverance were handed out to students who showed perseverance during the month of May. Nice job Bobcats! 💙💛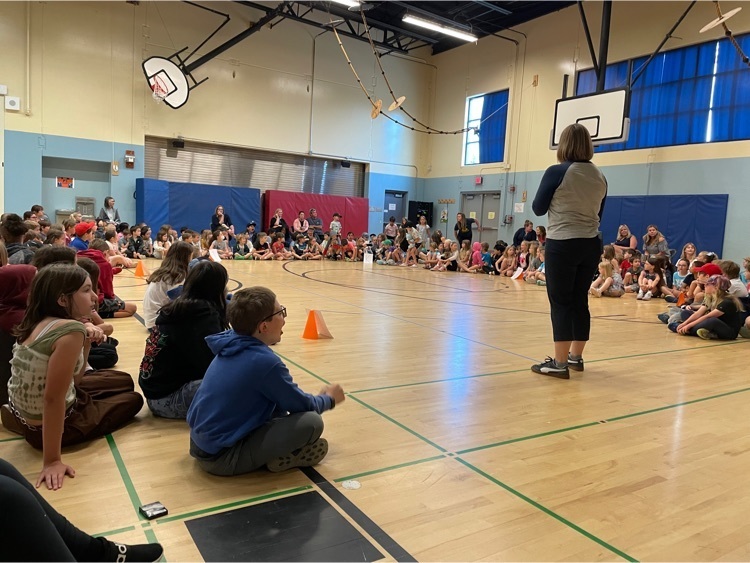 Ms. Hanson and the second graders have been working on painting a mural in the hallway! 💙💛

Kinder Open House Discover our top-notch facilities, dedicated educators, and innovative learning approach. No reservations needed. May 17th, 2023 2:00pm - 4:00pm Bellview Elementary School 1070 Tolman Creek Rd, Ashland, OR 97520 Reminder: Now is the time to register your Kindergartener for the 2023-24 school year by visiting
https://www.ashland.k12.or.us/page/enrollment-and-registration

🌟 Bellview Elementary Teachers, we salute you! 📚 During #TeacherAppreciationWeek, we celebrate your unwavering dedication to shaping our future change makers. Your tireless efforts in instilling positivity, learning, and community engagement are truly commendable! 🙌 Last week, as a token of our gratitude, we prepared a delightful spread of snacks and lunch in the staff room for you to enjoy! 🍽️ We hope you savored the treats while reflecting on the incredible impact you have on our students and the community. 💫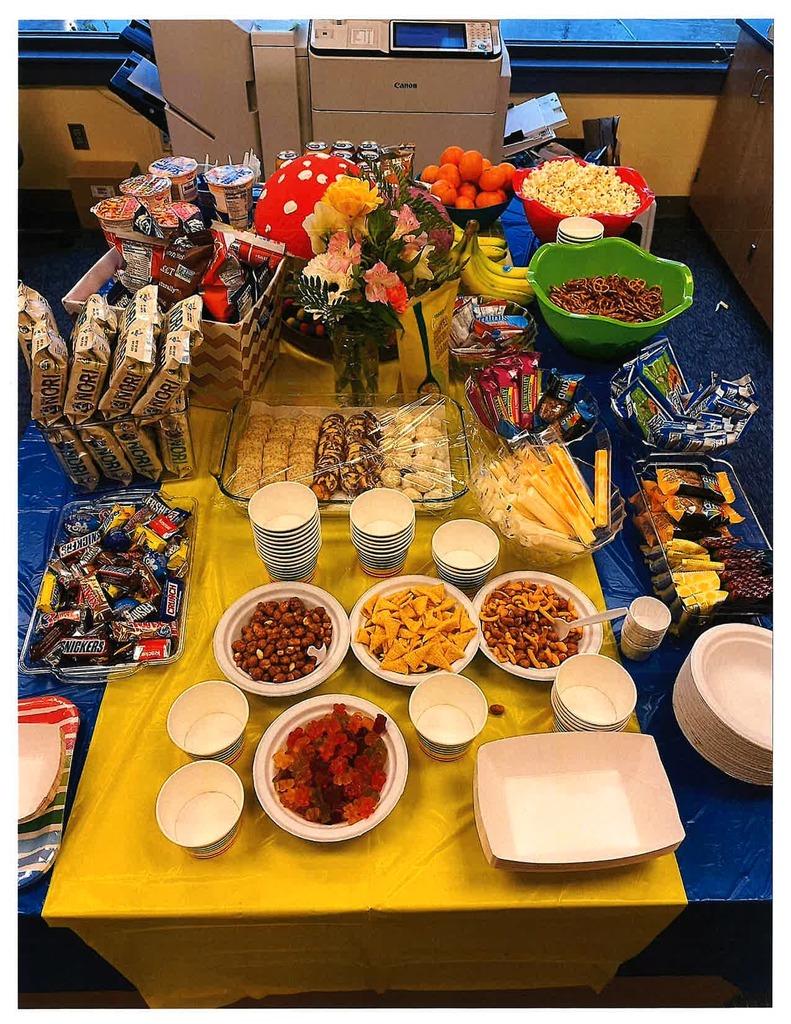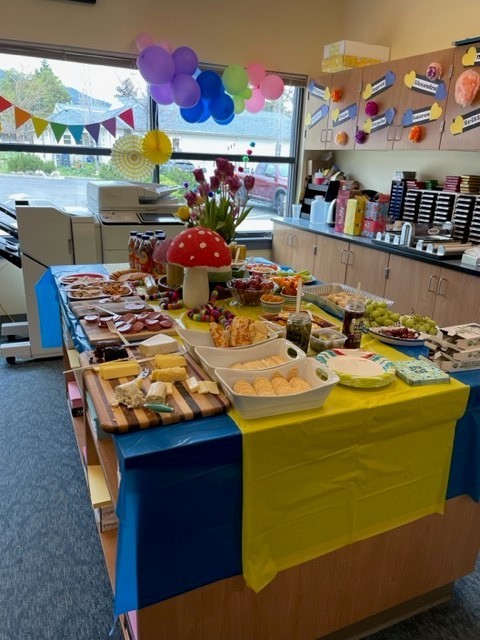 Kinder Open House Discover our top-notch facilities, dedicated educators, and innovative learning approach. No reservations needed. May 17th, 2023 2:00pm - 4:00pm Bellview Elementary School 1070 Tolman Creek Rd, Ashland, OR 97520 Reminder: Now is the time to register your Kindergartener for the 2023-24 school year by visiting
https://www.ashland.k12.or.us/page/enrollment-and-registration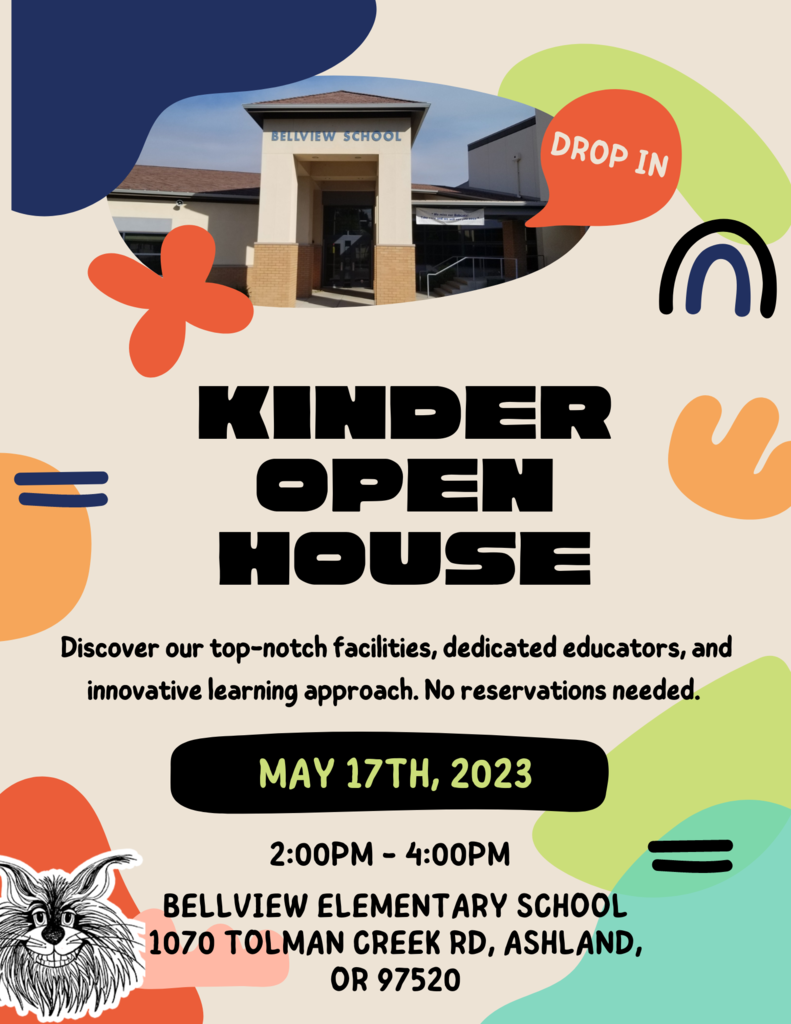 🍎📚✏️ Happy Teacher Appreciation Week! 📚✏️🍎 As we celebrate #TeacherAppreciationWeek, join us as we express our deepest gratitude to all the teachers who have dedicated their lives to shaping our minds and nurturing our hearts. Their passion, patience, and unwavering support have made a lasting impact in countless lives, inspiring generations of students to reach their full potential. We'd love to hear your stories in the comments below. Share an experience with a teacher who has impacted you or someone you know. Let's show our appreciation and remind them how much they mean to us. Feel free to tag your school and use the hashtag #TeacherAppreciationWeek to join the conversation.🏆💖 #TeacherAppreciationWeek #ThankATeacher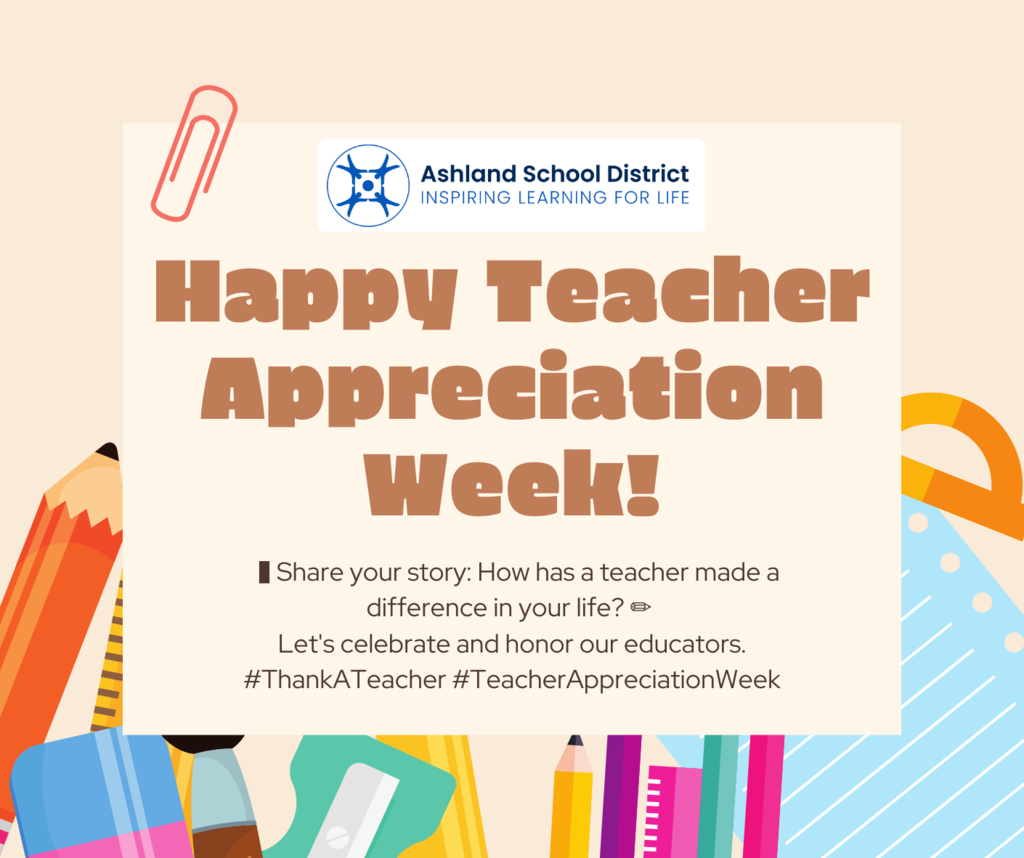 Join us this Saturday, April 29th from 3-5PM to dance for Luke! We are raising funds for a wheelchair accessible van for Luke and his mom. Donations accepted at the door, refreshments for sale during the event.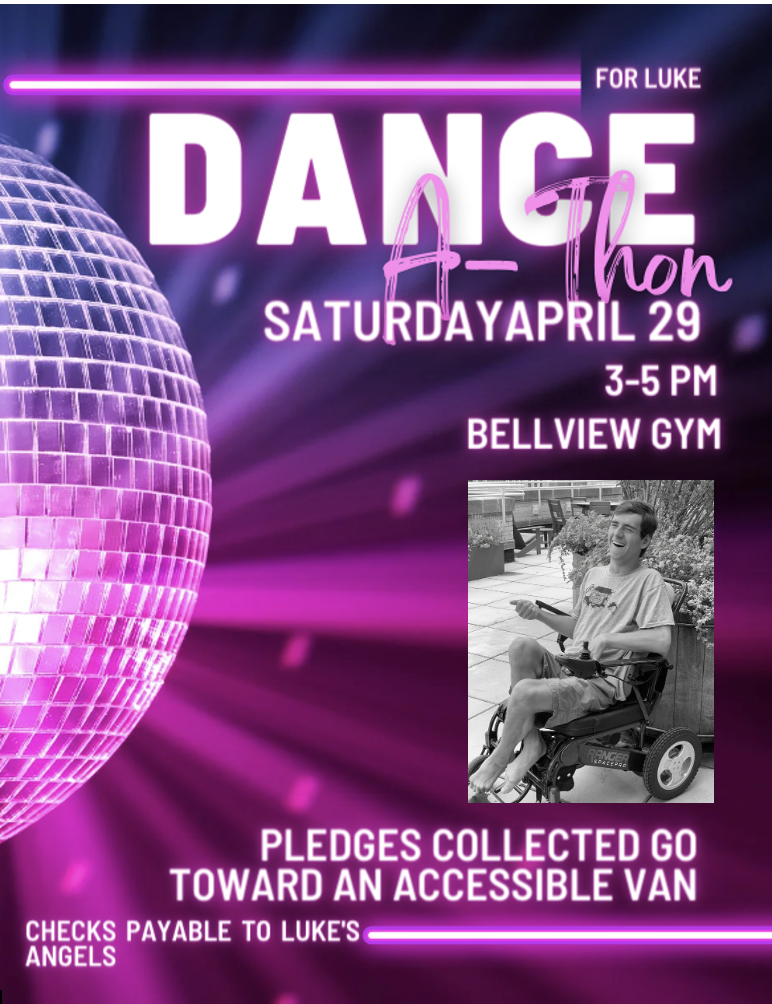 Bellview Bees 🐝 did a great job showing students about perseverance!