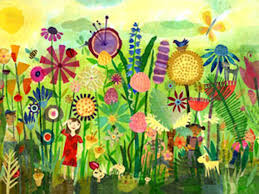 Winter Garden Club Registration is Happening NOW!

WHAT:
Winter Garden Club's topic will be "Garden Art!". Participants will work on garden art projects and learning culinary arts skills as we wait for the weather to warm up.

WHERE:
Bellview's school garden and indoors on inclement days.

WHEN:
3-4pm Thursday K-2nd & Friday 3rd-5th
Start Days: Jan. 21st and 29th
Season will last 6-8 weeks with a new session starting in Spring.

WHO:
Taught by FoodCorps Service Member, Christina Dawson. All students are encouraged to join but there is a 15 student registration limit and a $5 registration fee each season to cover snacks and materials. Parent participation is also encouraged!


Registration Forms should be returned to Meg in the office.