The Learning About Horses group spend the week learning about horse behavior, pack positions, life in the wild, and how to care for domesticated horses, then get to meet a real horse! The kids crawling in the classroom are acting out positions in the pack, and predator and prey behaviors.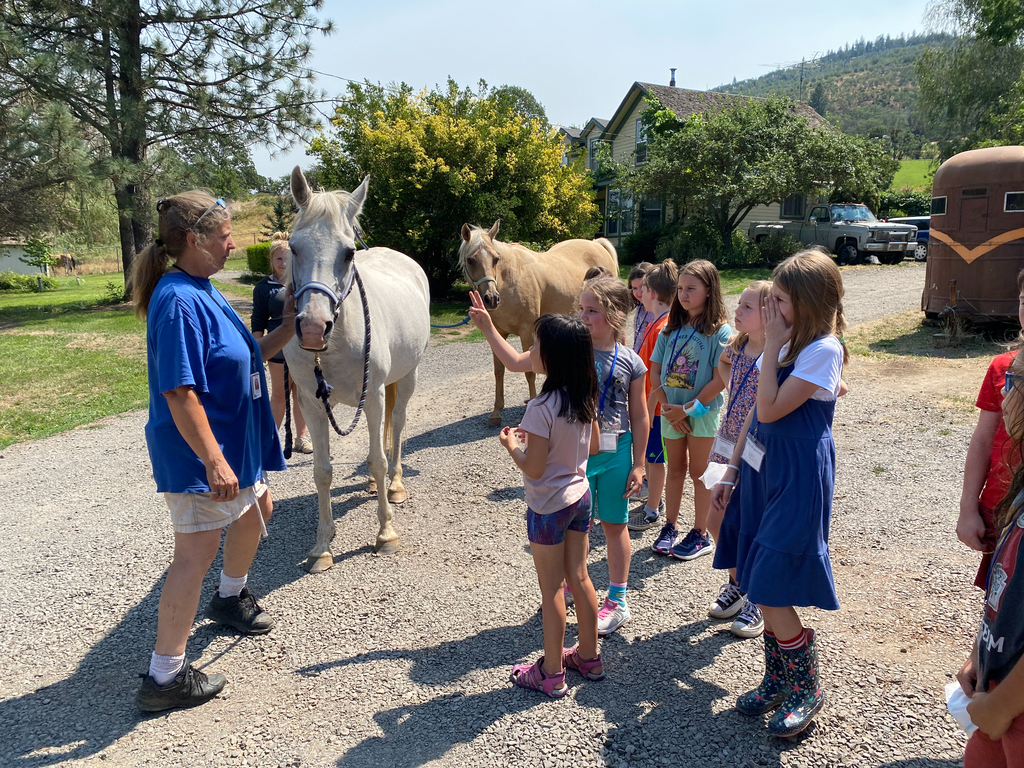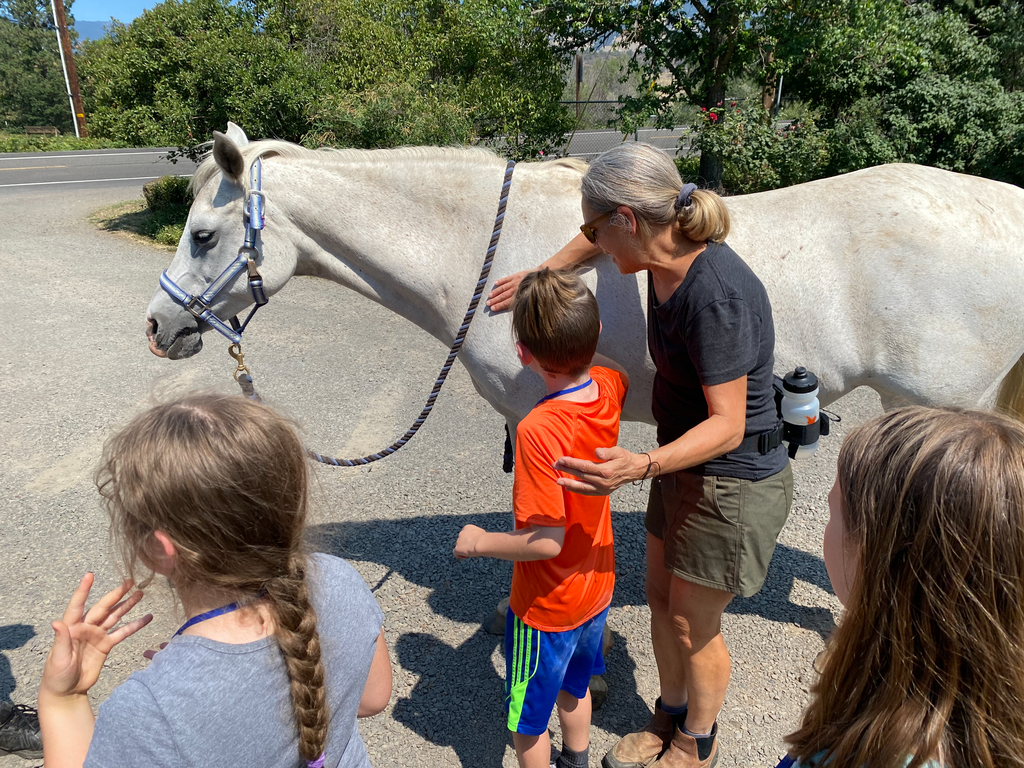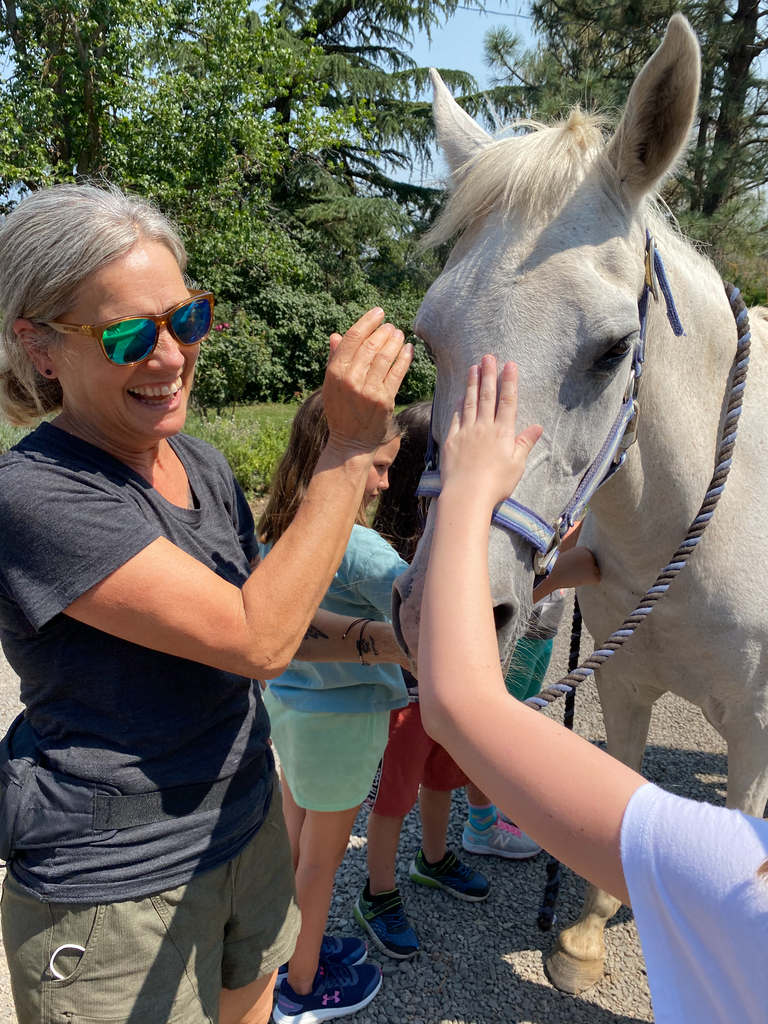 Mystery solved! Mr. Otte took his enrichment class on a trip to the stars Monday with this cool inflatable planetarium from the Southern Oregon Educational Services District! We are grateful for their partnership and Mr. Otte's creativity!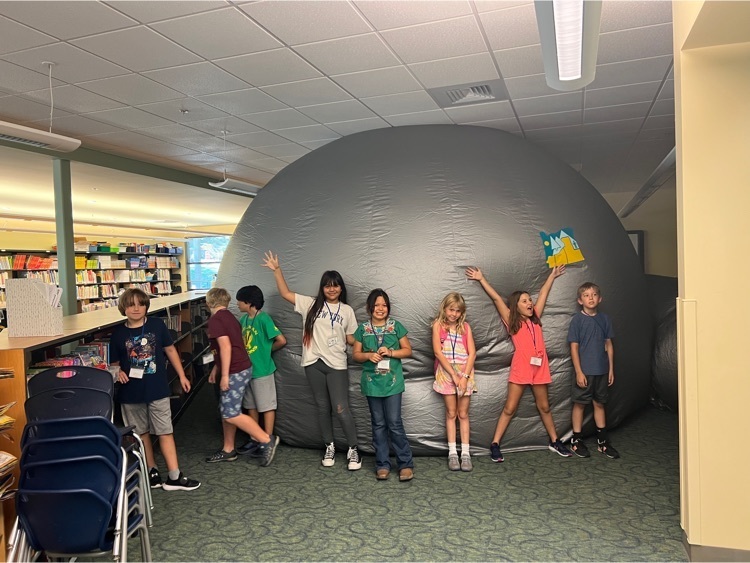 In the second session of our summer learning program our K-8 students are getting academic and enrichment opportunities that change each week. Ms. Allana's cooking class kicked things off with the basics of fat, salt, and acid and made their own salad dressings! Some were were a hit and some were… well… an opportunity to eat greens dressing free! #asdsummerschool #enrichmentopportunitiesgalore #kidsinthekitchen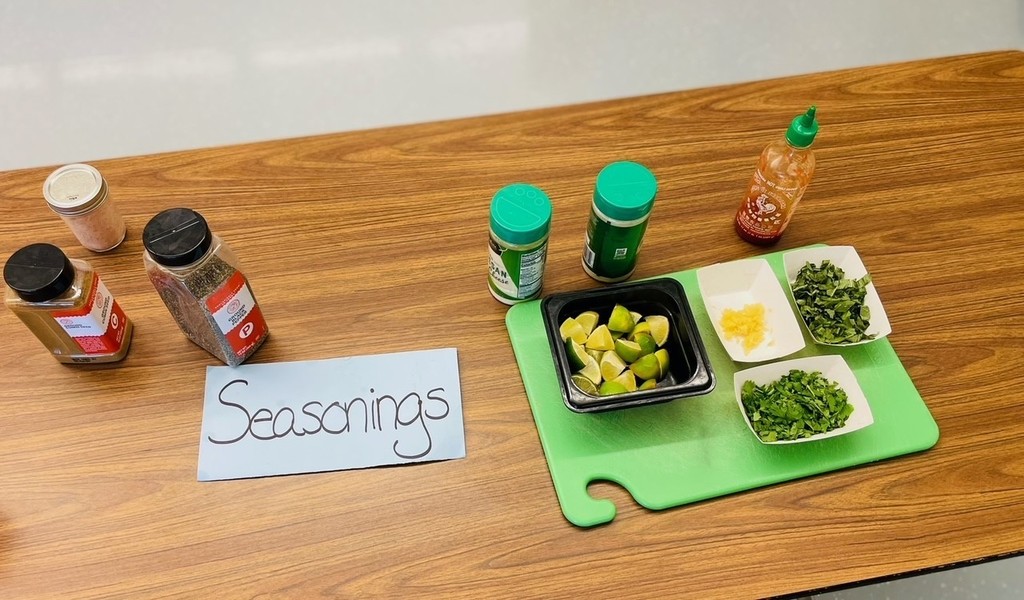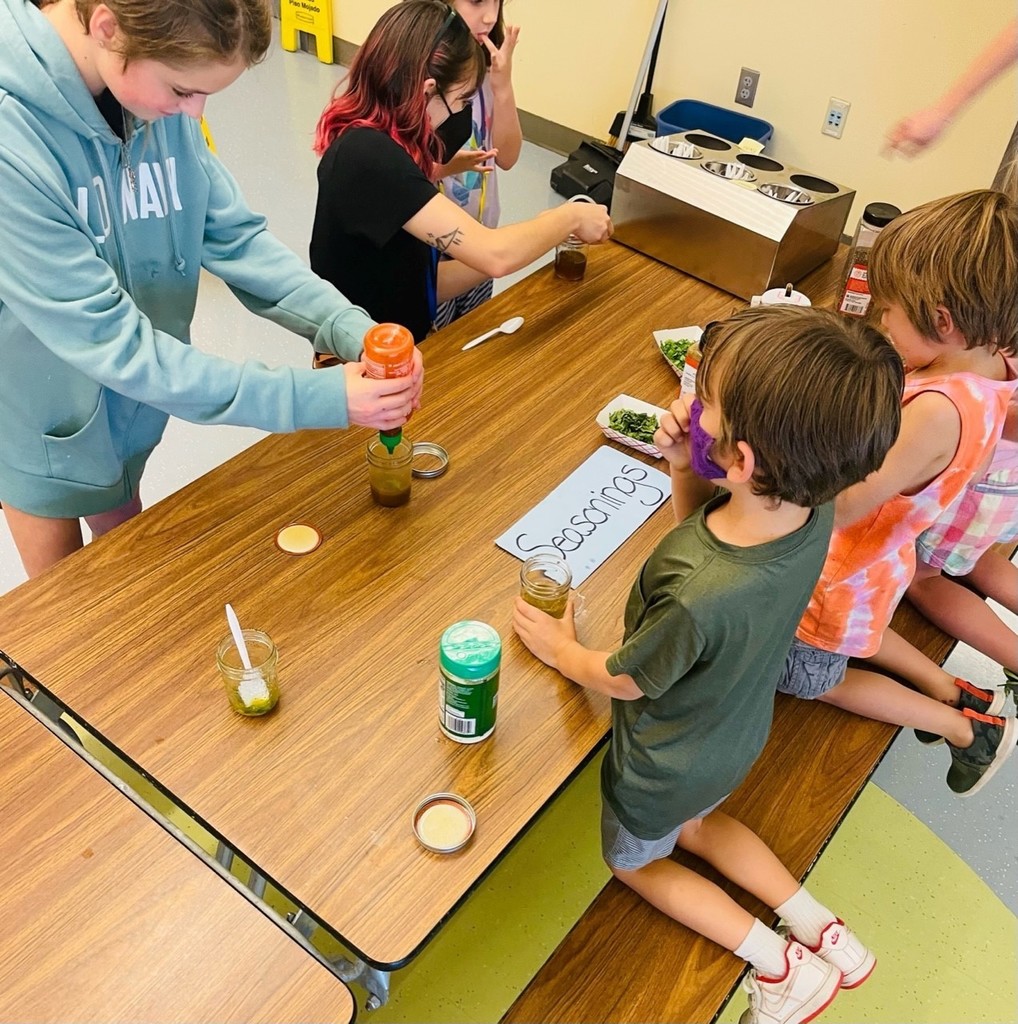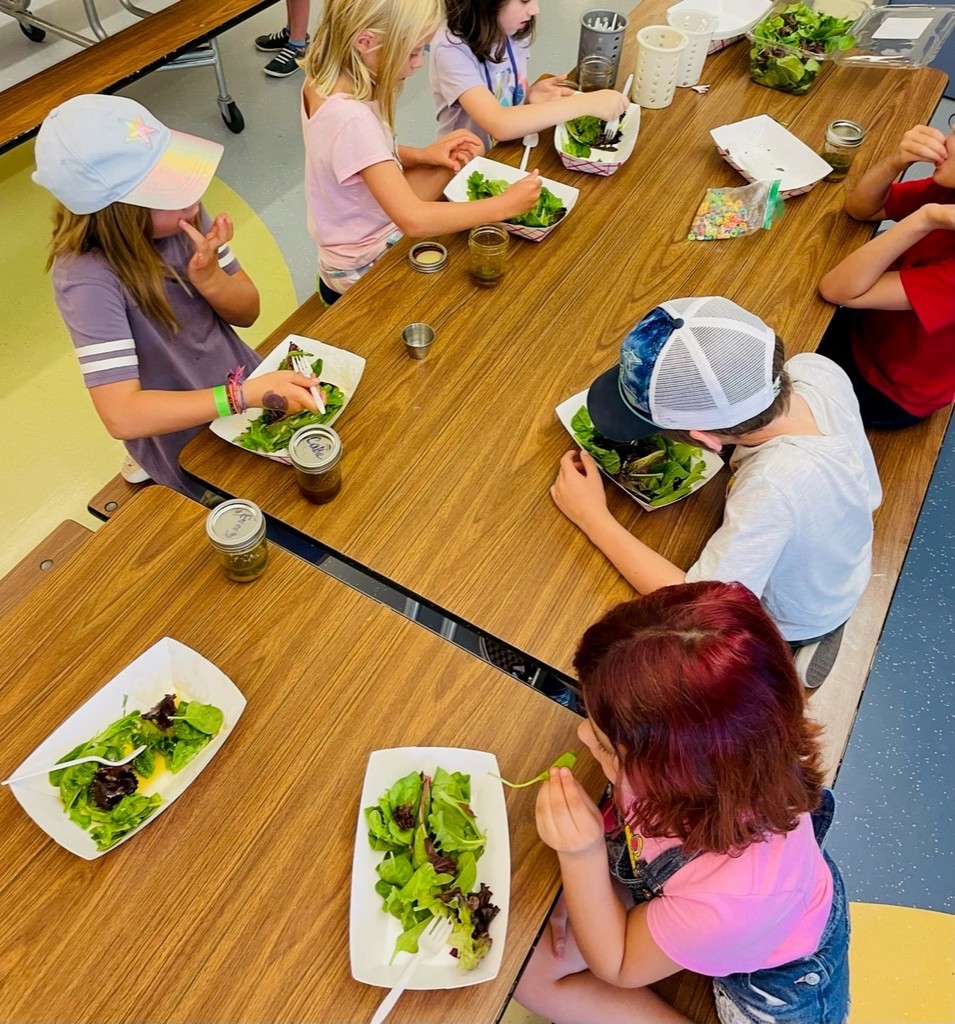 We just installed a new sensory path in the hall outside our kindergarten classrooms! Students can practice their color words and numbers while hopping, sliding, and jumping to take a break and self regulate!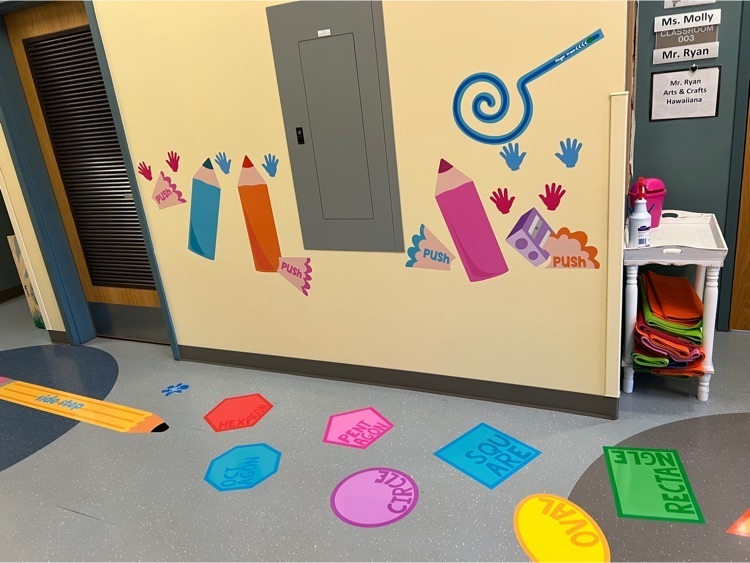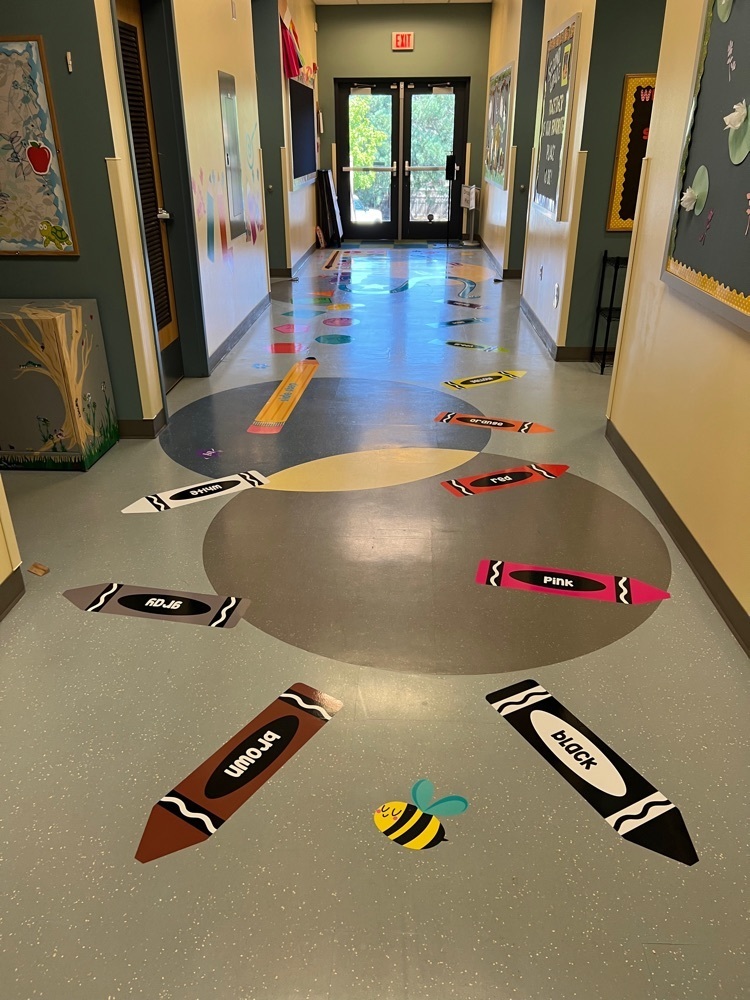 What am I and how did I end up in the library at Bellview Elementary? #asdsummerschool #enrichmentopportunitiesgalore

Verizon hosts 10th Annual Backpack and School Supplies Giveaway Jackson County, Ore. — Inflation has taken a toll on families in more ways than anyone could have imagined. But, there are a few things that still have to be done no matter what, like making sure your children have back-to-school supplies. For parents who are struggling and need extra help with that, the Cellular Connection for Verizon is hosting their 10th Annual Backpack and School Supplies Giveaway. "Every location we have around the country gets from 150-200 backpacks every year and they come filled with school supplies from folders, rulers, paper, pencils and pens," said Daniel Varela, District Manager for Southern Oregon TCC Verizon. According to Varela, they have four locations in Southern Oregon and the event will take place July 31 from 1:00-4:00 p.m. "We ask that when you do show up that you bring your child with you so we can hand them the backpack," Varela said. "We just encourage everyone to come out, we will have food vendors and games for everyone to enjoy as well." The locations are: Grants Pass 498 Union Ave 142 NE Terry Lane Medford 1779 N. Riverside 1315 Center Drive "We have five $10,000 scholarships we will be giving away as well across all our locations," Varela said. "There's a little QR code that we can get them signed up for the potential to win one of these $10,000 scholarships, so when they come get a backpack we'll help them out with that part as well." They will be announcing the winner a few weeks after the giveaway and will contact each person that won. See the original story here:
https://ktvl.com/news/local/backpack-and-school-supplies-giveaway-verizon-cellular-connection-folders-rulers-pens-pencils-southern-oregon-scholarships

The Ashland Grizzly Football Team is pleased to bring back its GRIZZLY FOOTBALL KIDS CAMP! This camp is for kids in 3rd-8th grade. The camp will be held on the Ashland High School Grizzly Football Fields JUNE 27-30 from 10-noon. $25/player To learn more click the link below for the brochure, or visit the website & register!
https://5il.co/1bwim
https://ashlandfootballclub.com/

AHSA will be hosting a volleyball camp for boys and girls grades 4th-8th starting August 2-4th from 4-6pm at Ashland High School. Please see the printable form below to sign up!
https://5il.co/1bwin

At Bellview we celebrate the end of every school year with students by setting up an obstacle course where students can test their prowess, play games, and make lasting memories before the summer. We wish all our graduating 5th graders luck and hope they carry the Bellview sprit with them!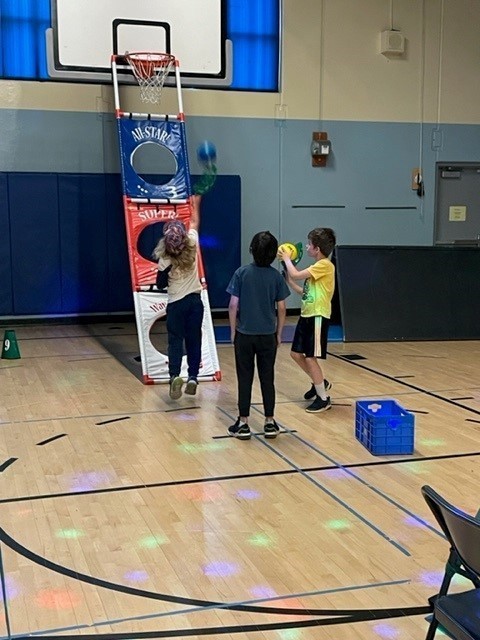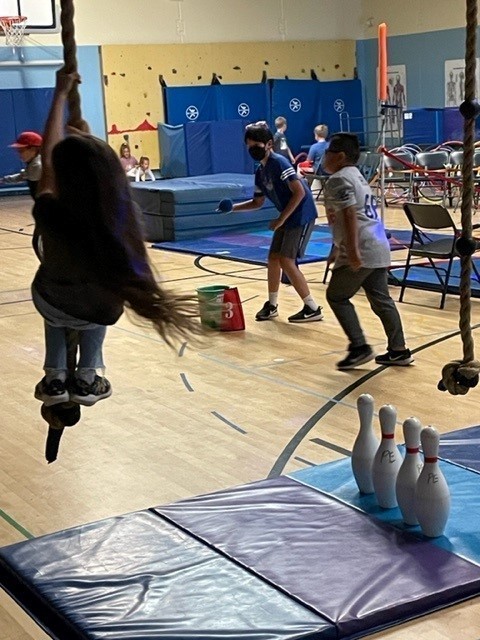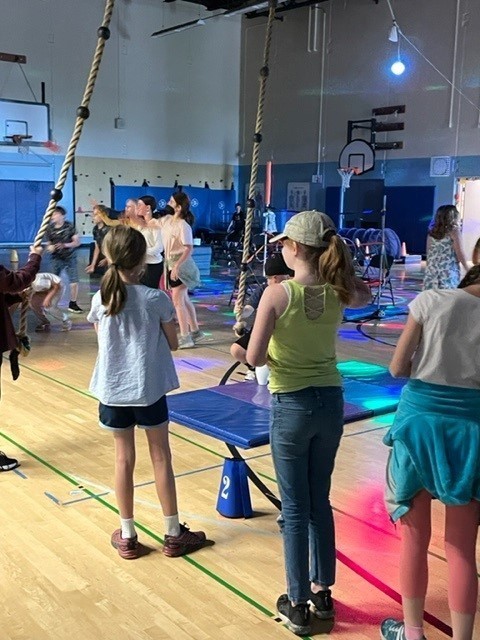 The Second Grade teachers at Bellview, Ellen Gayton and Ingrid Hansen, have transformed their classroom into an 1893 one room schoolhouse, complete with chalkboards and hot biscuits.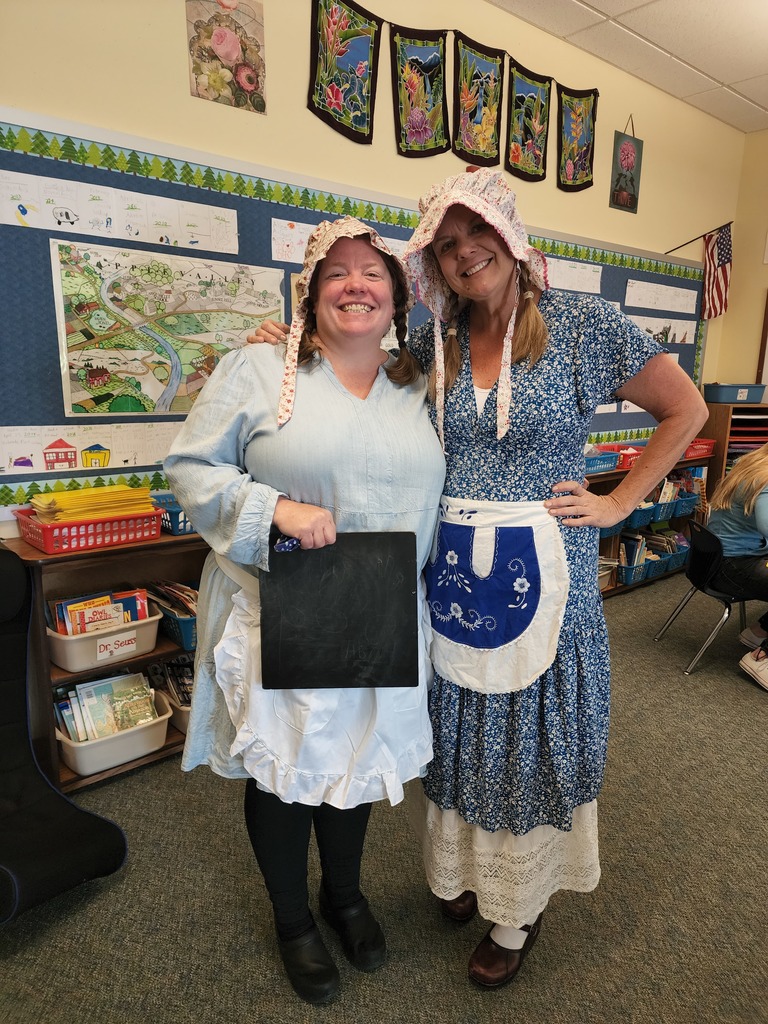 This week is American School Counselor Appreciation Week! Ashland School District has many talented and dedicated behavioral health specialists. Please take a moment to recognize and get to know the two fantastic people working here at Bellview! Michelle Bolinger: Child Development Specialist This is Michelle's 7th year at Bellview. She shoulders a lot of mentoring responsibility as the most experienced CDS and is now a critical of member of three committees that are working on building clearer, more coordinated support systems. Michelle is inspired and motivated by her relationships with students, parents, and her incredible colleagues. Michelle's passion for her work and infectious laughter motivate and inspire many in her district team. Julie Claycomb: Student Advocate Julie has worked at Bellview for 9 years as an Educational Assistant! She transitioned into the Student Advocate position last year and has offered invaluable support and guidance to some of her newer colleagues at other sites. She is highly valued as an intensely thoughtful and caring colleague who is quick to take on new responsibilities and roles.

Get ready for the 13th Annual Monster Dash Run for Education! This year's race is back in Lithia Park on Saturday, October 30th, or you can sign up to run the race virtually from anywhere October 22nd – 31st. 1-mile Fun Run/Walk 5k Run/Walk 10k Run Walk, run or zombie stroll for this annual family-fun event that supports grants in Ashland public schools. This one-of-a-kind race is presented by Lithia 4 Kids, the Ashland Kiwanis Club, and the Ashland Schools Foundation (ASF). This year the in-person races at Lithia Park will be modified for COVID safety, with mask requirements, staggered race-wave start times and locations, and limited numbers per race to allow for social distancing. All racers receive finisher's medals, plus fun-filled race packets and giveaways for youth 18 and under! Register NOW for early-bird pricing for adults (thru Oct 13…kids are always $10) and before the race time you want fills up. Go to
www.AshlandMonsterDash.com
to sign up the whole family and get more info about this year's race, online contests, silent auction and prizes!

A year ago, we all experienced and witnessed how wide-spread community service can unite, mend, and restore hope. An ASD parent has initiated an inspiring and uplifting effort to make September 8 a day of community connection and care. Please join in this effort and make this day and many more full of gestures of kindness that ripple across our community and beyond.

Excited to see our 1st through 5th graders for the first day on 8/30!