Outdoor Education Curriculum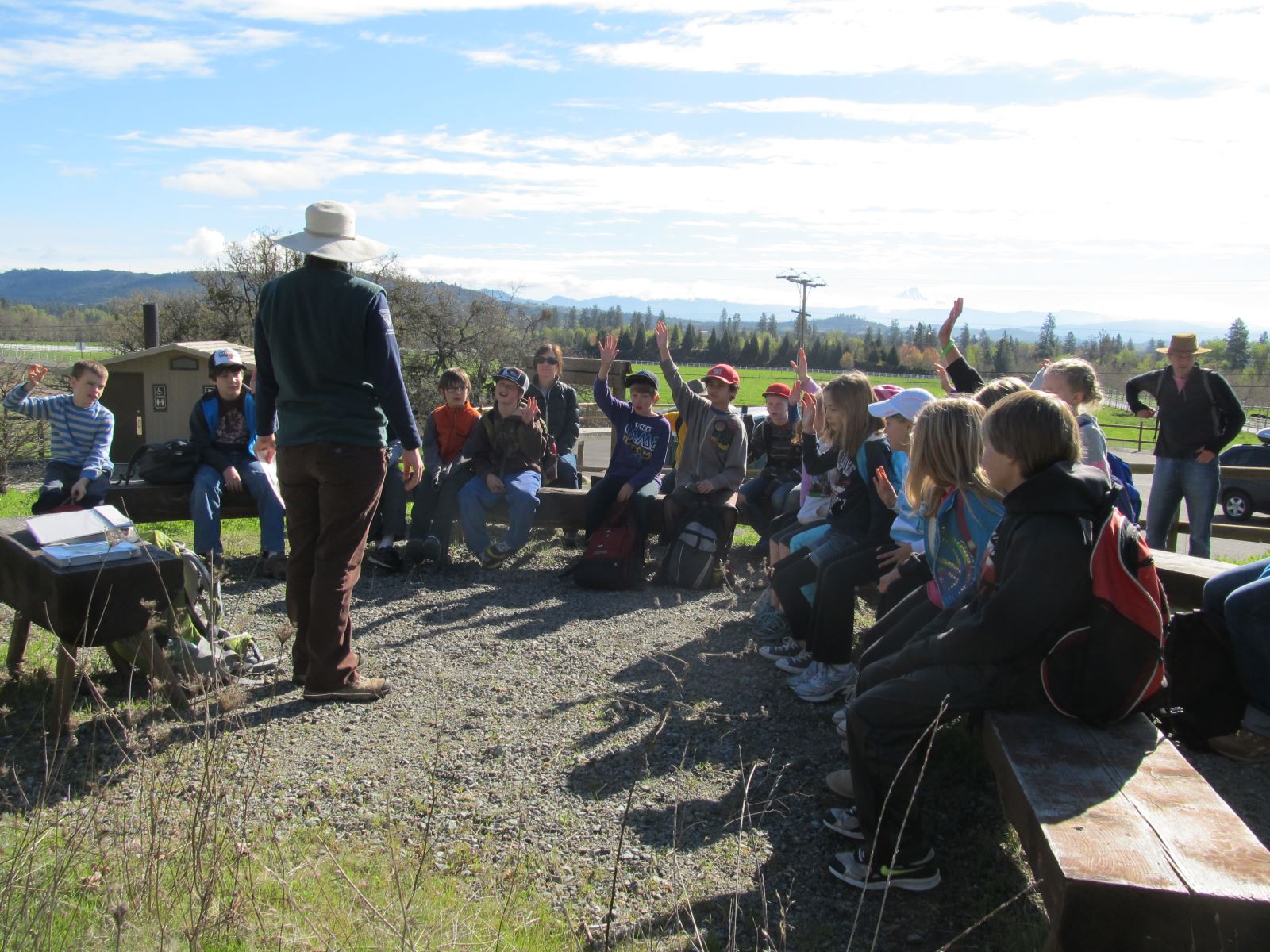 The John Muir Outdoor Education curriculum uses the Oregon Environmental Literacy Plan as a foundation. You may learn more about the plan by following this link:
http://www.ode.state.or.us/gradelevel/hs/environmental-literacy-plan-2013.pdf

Below is a summary of key points:

Summary of Environmental Literacy Strands
From Chapter 3: Educational Standards and Graduation Requirements
The Environmental Literacy Strands are organized into five broad areas:
Systems thinking

Students study systems and issues holistically, striving to understand the relationships and interactions between each system's parts. They use the knowledge gained to assess the effects of human choices on economic, ecological and social systems, and to optimize outcomes for all three systems.

Physical, living and human systems

Students understand the characteristics of Earth's physical, living and human systems.

Interconnectedness of people and the environment

Students understand the interdependence of humans and the environment, and appreciate the interconnectedness of environmental quality and human well-being.

Personal and civic responsibility

Students understand the rights, roles, responsibilities and actions associated with leading or participating in the creation of healthy environments and sustainable communities.

Investigate, plan and create a sustainable future

Students apply civic action skills that are essential to healthy, sustainable environments and communities.
Note: Systems thinking is purposefully placed as the first strand. With its associated set of habits, concepts, tools and skills, systems thinking is applied throughout environmental literacy education because it provides a foundation for understanding the whole of a system as well as the interrelationships among parts. Systems thinking is not limited to any one subject and can be practiced through all curricular areas. The Partnership for 21st Century Skills calls systems thinking—which it defines as the ability to "analyze how parts of a whole interact with each other to produce overall outcomes in complex systems"—a critical skill for all students. To learn more, visit http://p21.org/documents/P21FrameworkDefinitions.pdf

Oregon Environmental Literacy Plan: Our Vision for Students
Students become lifelong stewards of their environment and community. They are willing and able to exercise the rights and responsibilities of environmentally literate citizenship, and choose to interact frequently with the outdoor environment.
Environmentally literate students:
Treasure outdoor experiences.

Demonstrate love and respect for nature.

Participate as active, informed members of their local and global communities.

Strive to envision the features of a sustainable future.

Understand the dynamics of systems and change.

Recognize the need for diversity in all systems.

Become lifelong applied learners.

Provide a workforce ready to create a successful and sustainable future