Ashland School Board Innovation Committees Ashland Families, Students, and Community Members - The Ashland School Board recently voted to create a series of Innovation Committees focused on some key areas that are of great importance to the district's operations and strategic plan. These committees will gather information and present their ideas to the Ashland School Board. We are seeking those with skills, insights, and broad perspectives to help envision schools for the future for ALL Ashland children. At this time, the three committees we are moving forward with are: • Calendar and Schedule; • Re-imagining High School; and • Enrollment: Attracting New Children and Families to Ashland. Two meetings will be held this year and work will be scheduled to continue next fall. Committees will be comprised of a number of constituent groups including community members, family members, teachers, administrators, and students. If YOU are interested in learning more or serving on one of these committees, please take a moment to fill out this form to let us know by April 30, 2023. Click the link below for detailed information and to apply:
https://www.smore.com/0e5j9-school-board-innovation-committees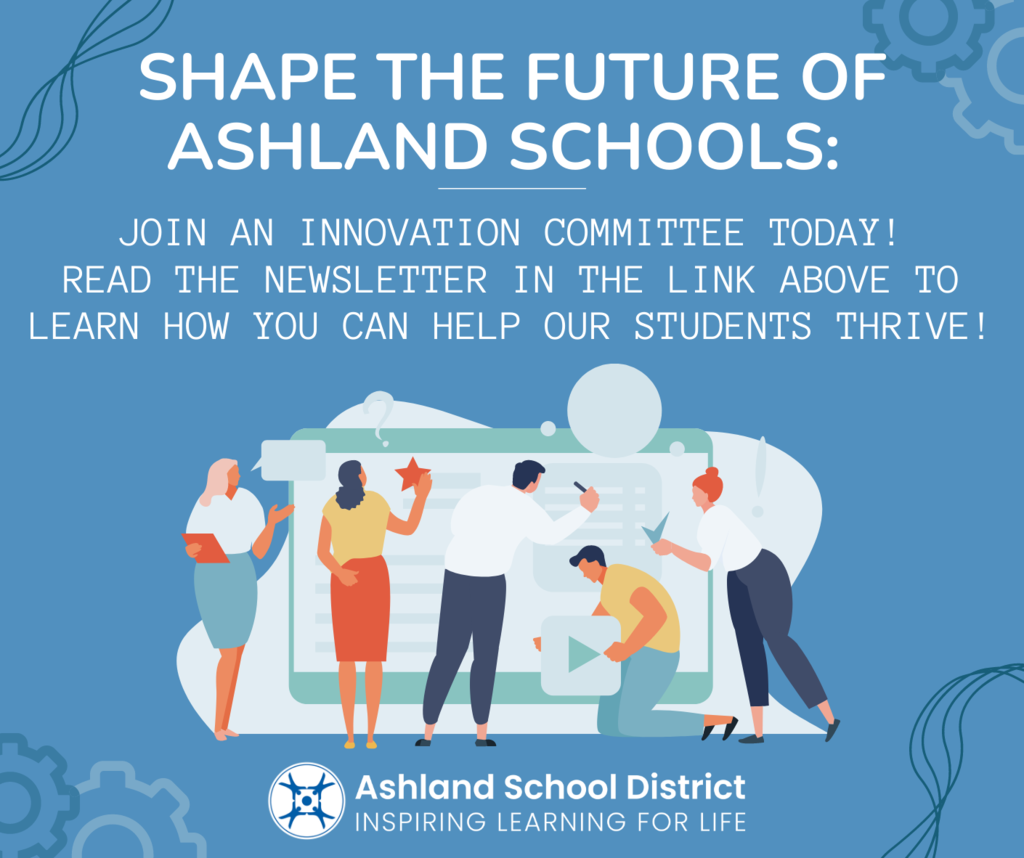 Due to the recent snow days in February, we will be using two of our make-up days. Please take note of the updated school calendar that shows a full day of classes on April 17th and June 14th, and a half day on June 15th (the last day of school) The link below will take you to the web page where the new calendar can be viewed and downloaded.
https://www.ashland.k12.or.us/page/school-day-calendars